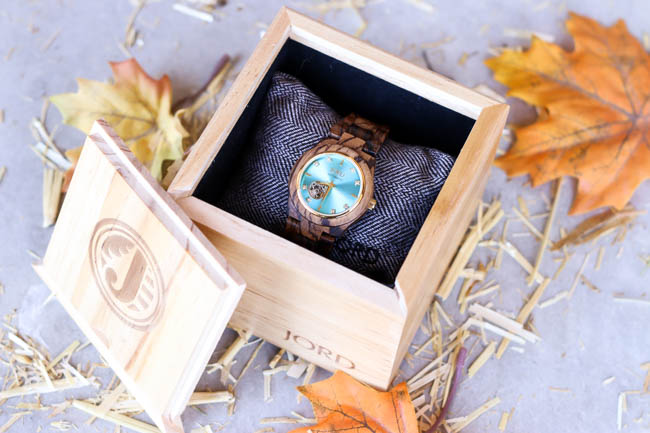 Hey guys! Today is my birthday! I'm officially at the halfway mark of my 30s and if the second half of my 30s are anything like my first half, it's going to be amazing! Today, I'm going to break away from DIY projects and share with you my new favorite accessory, my new Jord wooden watch! I've sort of drooled over these watches for a while now. They're so pretty and can be dressed up or dressed down, which is exactly what I like. I have always been a fan of versatility. Today I'm partnering with Jord to share my new watch with you and giving one lucky reader the chance to win a $75 gift card to Jord!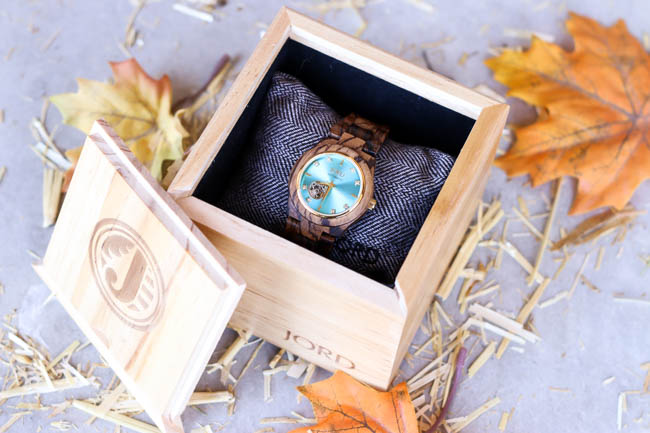 Jord sells many styles of wooden wristwatches for women and men. There are tons of wood species to choose from and they look amazing with the gorgeous watch faces. The watch I chose for myself was this beautiful zebra wood, gold and turquoise watch in the Cora collection. I loved the detail of the wood and turquoise and gold are always a favorite of mine when it comes to wearing accessories. The quality is amazing and it feels great on my wrist. When you place your order, you're able to print off a tape measure to properly measure your wrist and they will make sure you have the perfect fit. Mine fits great and it also came with a few extra links just in case I wanted to add more.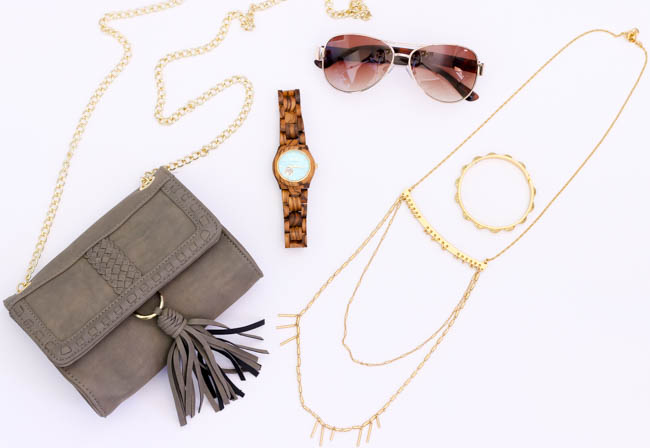 I love playing craps, so my husband decided to take me on a quick overnight trip to Laughlin to celebrate my birthday. My watch was the first thing I had on my list of things to pack! It goes with pretty much everything, which, as I said, I'm always a fan of. I've worn it so many times since I've got it and have gotten so many compliments.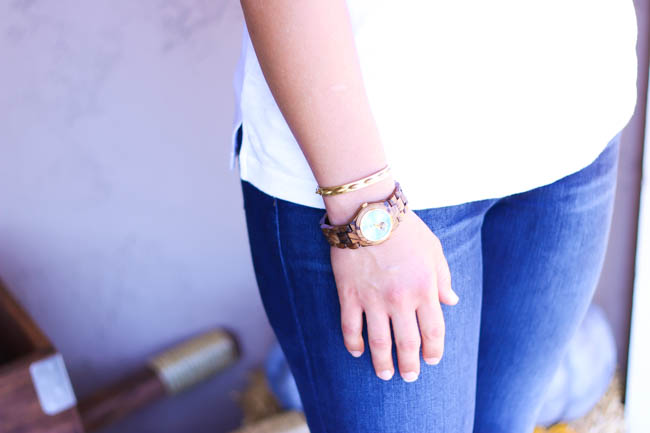 If you're ready to add a new accessory to your wardrobe this fall, you've definitely got to check out these unique wristwatches. Make sure you click on the link below to enter to win a $75 off gift card to Jord Wood Watches. As an added bonus, every person who enters will receive a $20 code for their next purchase!
ENTER HERE:
This giveaway closes on September 18th at 11:59 p.m.
DISCLOSURE: This post was sponsored by Jord Wood Watches. All opinions are 100% my own. For more information, please read my disclosure statement.