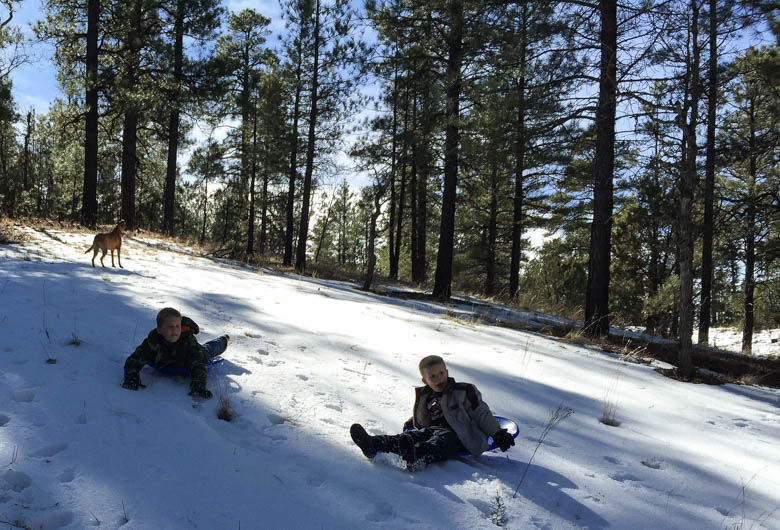 A few weeks ago we took our boys up north for their very first sledding experience. Even though our warm temps melted off a lot of the snow, we still found some decent patches for them to play in and they had a blast! They must have run up and down hills at least a hundred times that day. My little one's face in this picture had me cracking up!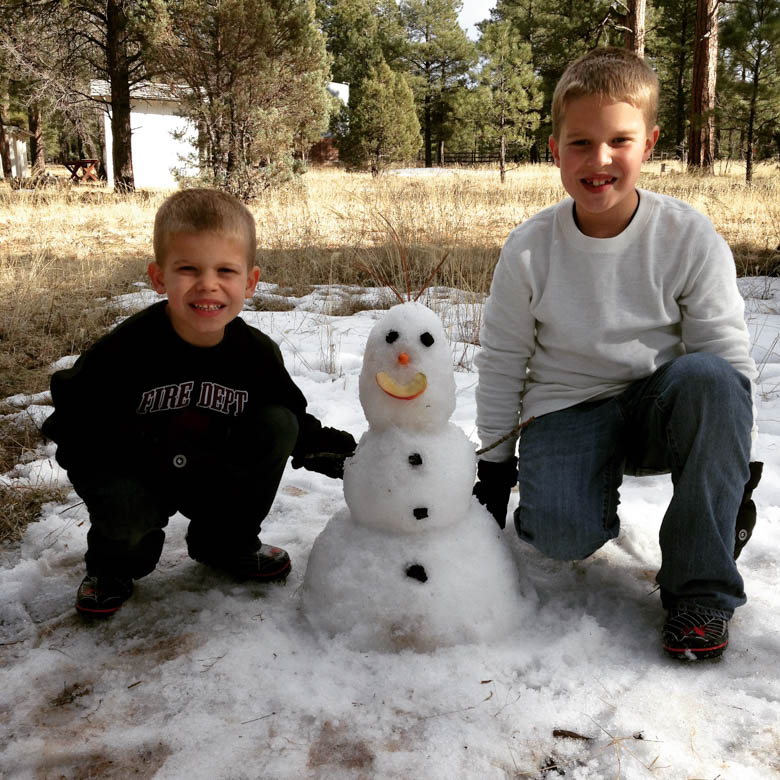 They even had enough to build their own Olaf. My boys LOVE Olaf, so we had to make sure he was as accurate as we could possibly get him. Right up to the "hair" on his head.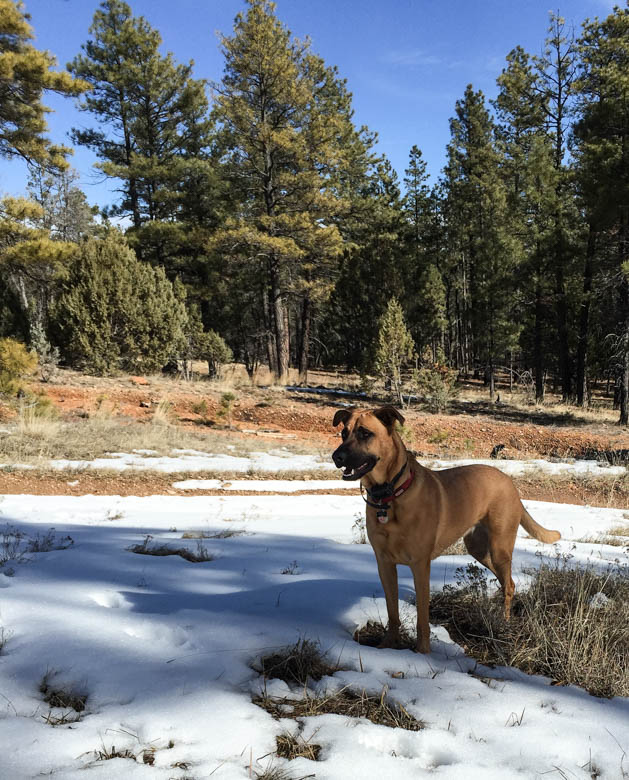 Since it was a long day trip up to the mountains, we didn't want to leave our third child cooped up in her kennel so we brought her along. It being her first trip to the snow as well, we weren't sure how she would do. Once again though, she exceeded our expectations and had just as much fun as the boys. So much fun, in fact, that she decided that she needed a few turns at sledding.
When I started taking the video, I was expecting to record my husband and oldest son racing down the hill. What we got instead was Dakota stealing the disc from my husband and taking a ride herself! I'll be honest, at first I didn't think it was on purpose. I figured it she got her feet on the disc and didn't know how to get off. That is until she did it two more times! One time she even took the disc up to the top of the hill herself and rode it down. Sometimes I'm certain she thinks she's human.
My 8 year old's lifelong dream has been to submit a video to AFV. I can't tell you how many times he's tried to plan out something funny to submit. I told him it is much better to submit a completely spontaneous video. I had barely stopped recording when he asked me if I was going to submit Dakota's sledding adventure. When we got home that night, I did as he asked. This past week I got an email saying that our video had been accepted! What that will mean for our video, I have no idea. But it's a step in the right direction. I'm hoping that by having a lot of views, the video maybe stands a better chance of getting selected for the show, so I'd love for you all to take a few seconds of your time and watch it. I promise you'll have a smile on your face when you're done:)