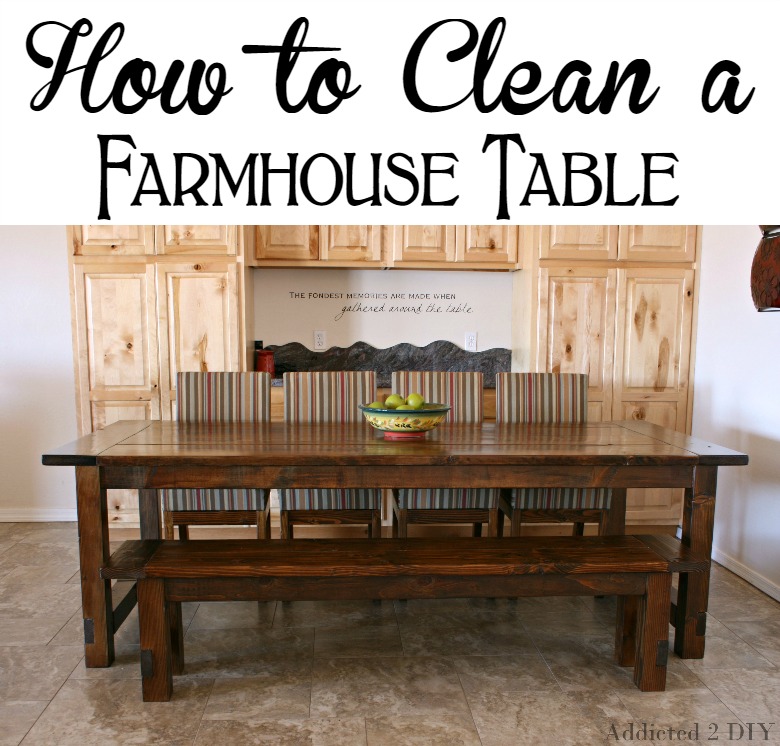 Happy Monday! I hope you all had a wonderful weekend! We finished up some projects around the house and I've got a full list of projects to complete this week. On top of that, we watched our favorite football teams add another win to their belts. Woohoo!
Today I've got a quick life hack sort of post to share with you. It's how to clean your farmhouse table. This idea came about in a bit of a strange way. When we built our farmhouse table a year and a half ago, I bought placemats and planned to use them at every single meal. Then I realized that I'd be washing them every single day given the amount of stuff my kiddos seem to spill. One day, I asked my oldest (he was almost 7 at the time) to vacuum the dining room. I came out to find this.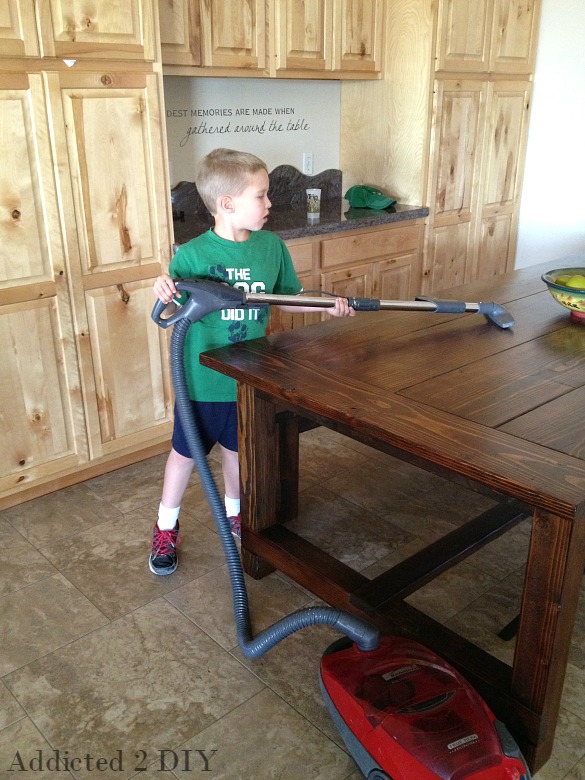 When I saw him, about 50% of me was trying not to faint at the site of my son possibly scratching the new tabletop we had just finished building. The other 50% of me started thinking that maybe this could work in some way.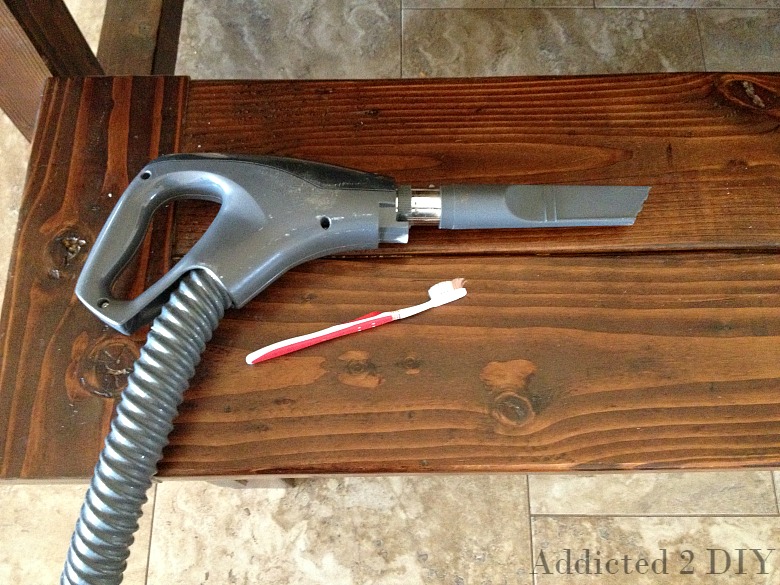 After that I decided to test out his theory for myself. There is never a lack of crumbs that get stuck in the joints of our farmhouse table and bench. Every time I wipe the table down, a lot of those loose crumbs also get stuck in the joints. I had been wondering how I was going to keep that clean, when I happened to walk in on my son vacuuming the table. I decided to grab an old toothbrush that I had reserved for cleaning my wedding ring, and the vacuum cleaner. I don't know what this attachment is called, but I call it the baseboard attachment.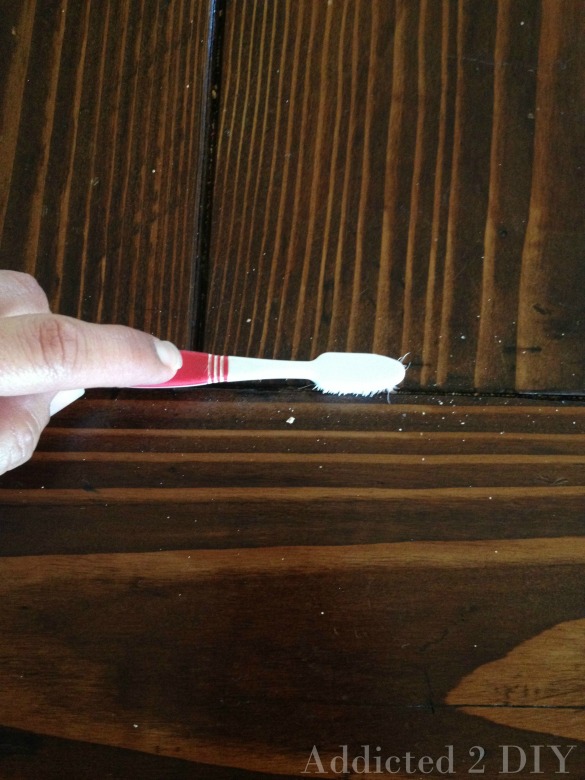 The vacuum alone will get out the loose crumbs, but the toothbrush helps to get out the crumbs that are really stuck in there. Especially those that get stuck when my youngest spills his water cup all over the table, which happens at least once a week.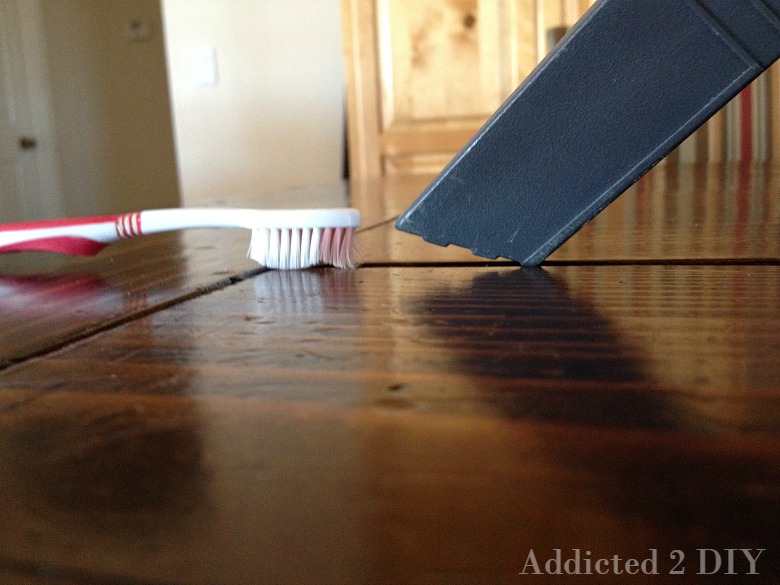 To make sure the crumbs don't make their way back in, I vacuum at the same time as I run the toothbrush along all of the joints. I don't push too hard with the toothbrush, because that just seems to push the crumbs even farther out of reach. Just enough to loosen them up and the vacuum cleaner cleans them all out!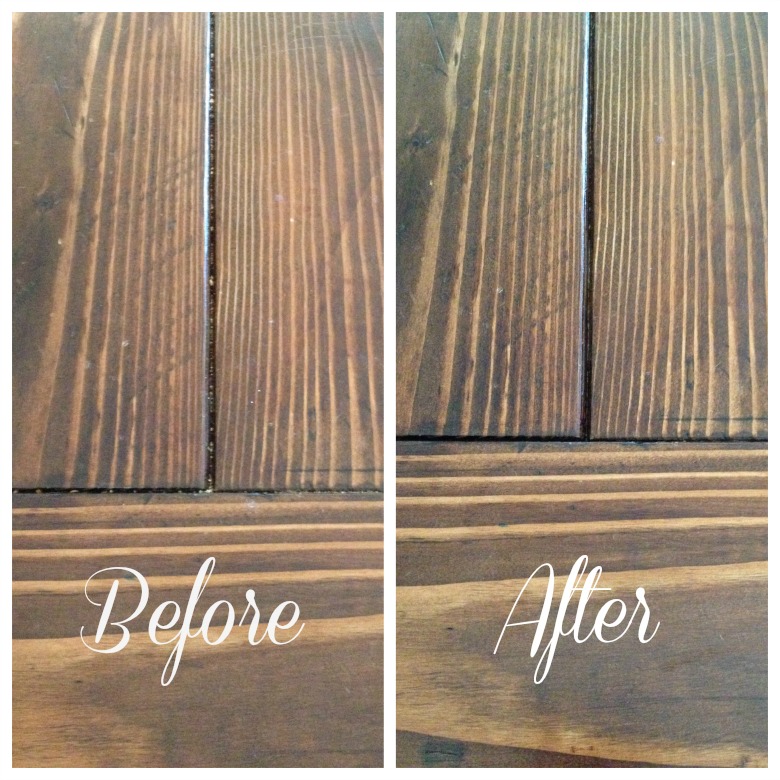 You can see the tragic before and the glorious after. While I do not encourage my boys to vacuum the top of the table, I am glad that I caught my oldest doing it one day. Now I can keep my table clean and free of gunk.
Once I've got the joint lines crumb free, I clean the top of the table with a simple mixture of dishsoap and water. I mix maybe 1/2 tbsp of dish soap in a spray bottle of water. It keeps the table clean without eating away at the finish. When I'm feeling extra motivated (aka company is coming over), I also spray some furniture polish (like Pledge) on top to make it extra shiny.
I hope this quick little cleaning tip helps you out the next time you try to pick the crumbs out of your farmhouse table. It's a bit unconventional, but it definitely works for me!
Linking up at these parties: