This shop is part of a social shopper marketing insight campaign with Pollinate Media Group® and Sharpie, but all my opinions are my own. #pmedia #SharpieClearviewhttps://my-disclosur.es/OBsstV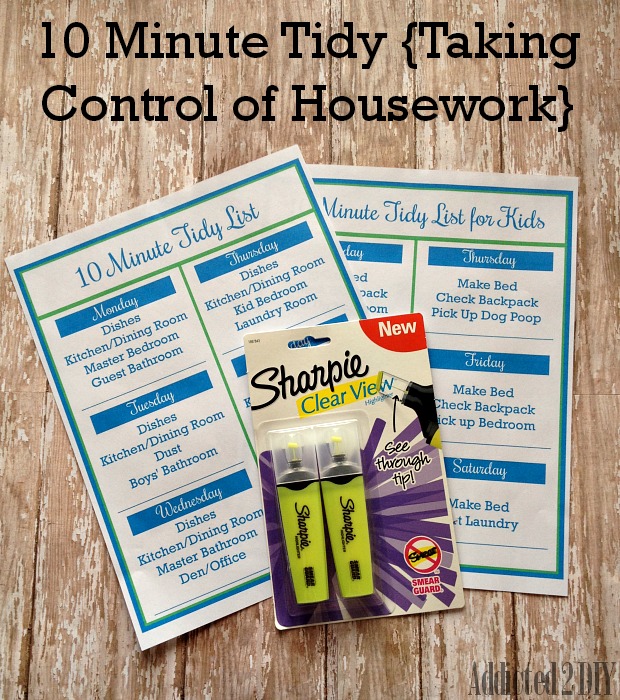 As a mom of two little boys, it's always an uphill job to stay on top of housework. Since starting my blog, it's been even harder since I'm always feverishly trying to complete projects while my boys are at school. Besides my "to-do" list for housework, it was always a battle to get my boys to do their own chores. I created some helpful 10 Minute Tidy printable chore lists to help us stay on track! I love lists, and I also love checking them off! Using the Sharpie Clear View Highlighters I picked up at Walgreens makes that part easy!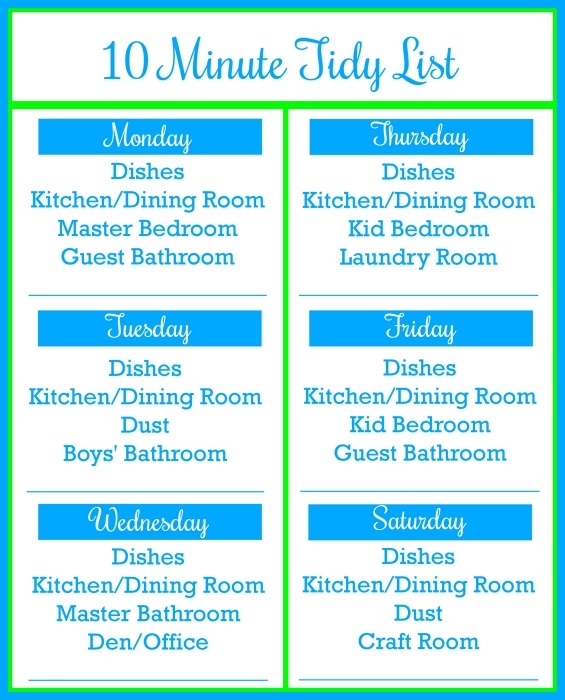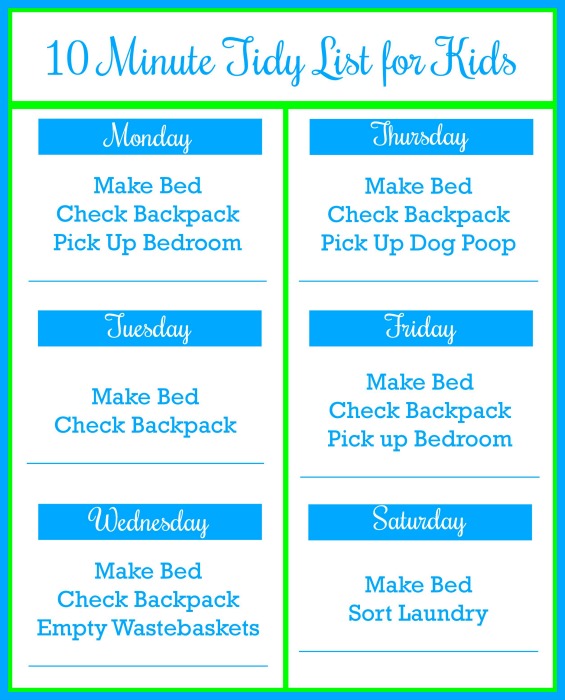 I created these weekly lists on a 6 day schedule. Sundays are a catch-up day or a relaxing day. Depending on how each week goes;) I tried to keep the lists very simple and easy to tackle but left space for a write-in task just in case the boys and I are feeling extra motivated. My boys hate doing their chores, but explaining to them that the tasks on their lists should take them no more than 10 minutes each should make the whole process much less painful for them:) For me, I just set the timer on my phone and get to work on my tasks.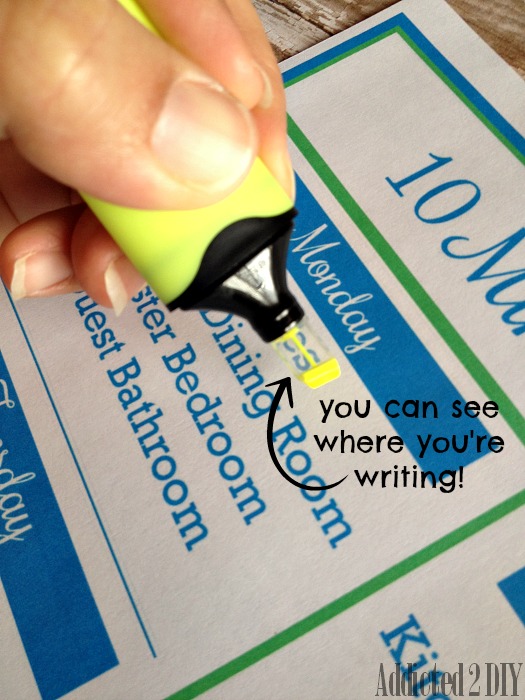 If you're wondering what Clear View means for these markers, it means that you can now see where you're highlighting. That means you know where you're starting and where you're ending.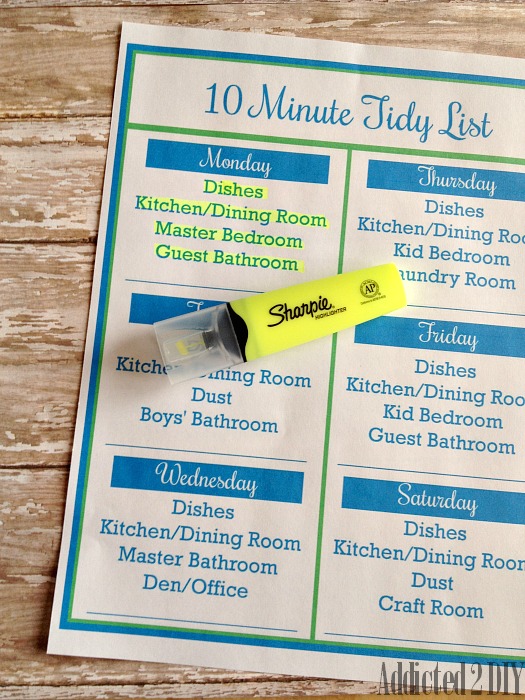 Another awesome feature with these markers is that they have smear guard. It means you can actually still read what you highlighted instead of smearing the ink everywhere. I love using these! Especially when I can finish the day with the house neat and tidy and my list checked off!
I set up the lists on our refrigerator and attached an adhesive magnet to the highlighter. That way it's always easy to grab and check off our chores. My boys can now see exactly what they need to do each day and can mark it off accordingly.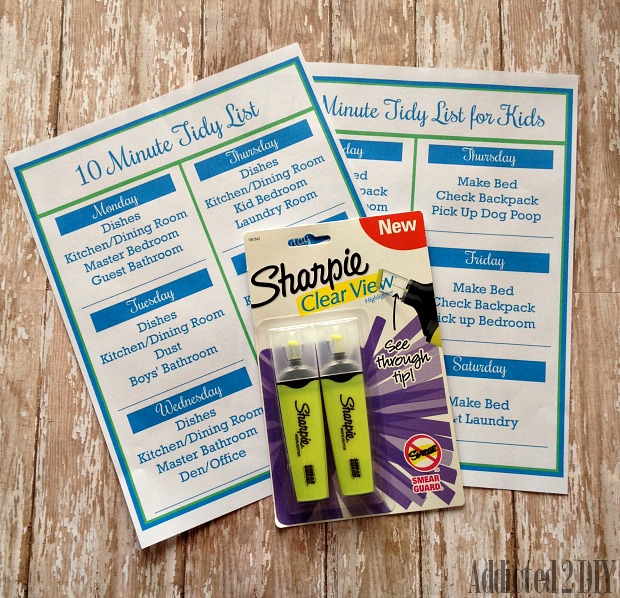 I really love these lists and I love these Sharpie Clear View Highlighters. I feel so much more on top of things and more relaxed each evening when my list has been checked off. I've also included links for you to download these printables for yourself! Obviously this doesn't factor in larger or more time consuming cleaning jobs, but this helps me to keep on top of things so those bigger jobs don't seem as daunting. I hope that these lists help you out as well!