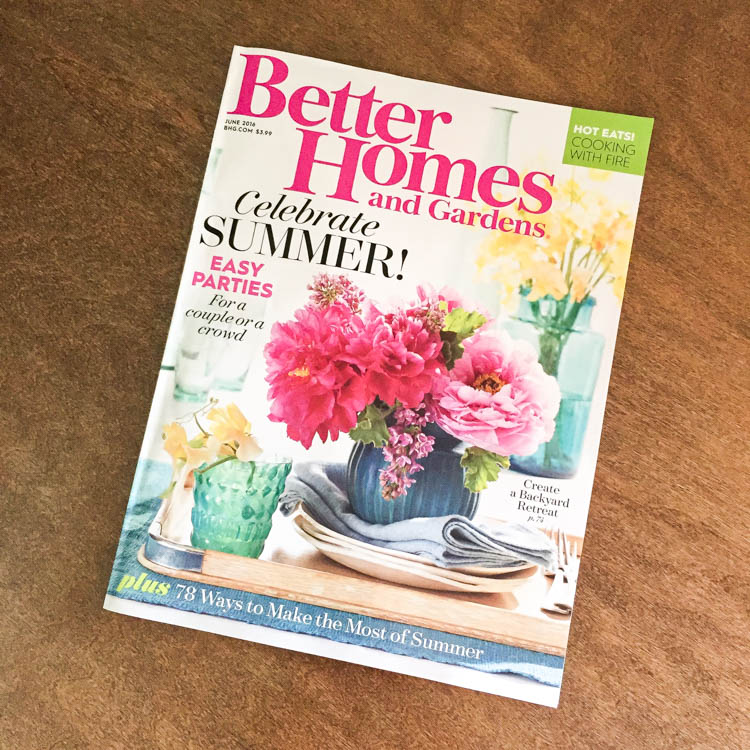 Hey there everyone! I've been keeping a secret from you all for the past six months, but the cat can finally be let out of the bag! I am featured in the I Did It! section of the June issue of Better Homes and Gardens! I can't even begin to tell you how excited I was to be featured. It was always I dream I had when I started my blog to be featured somewhere, and I was shocked when I got an email this past December from an editor at BHG. Then came the widespread panic.
The photo shoot will be at my house?!
You're sending a photographer AND a stylist?!
Where am I going to find spring clothes in January?!
How am I going to lose 30 pounds before my photo shoot!?
All of these questions started swirling through my head, but I tried to just breathe and roll with it. I have had several friends who have been featured before and they all said it was so much fun and there was nothing to worry about. I trusted them and tried to not let my nerves get the best of me.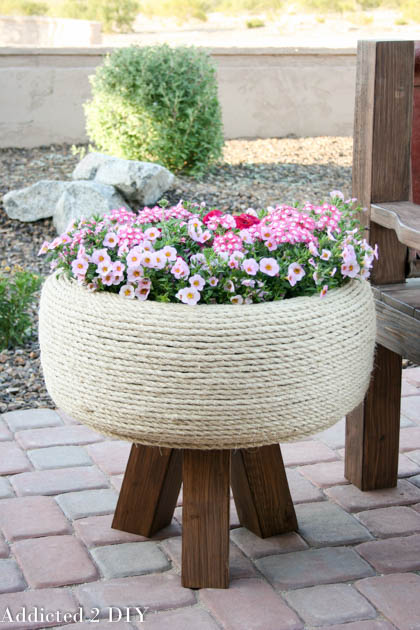 The project they wanted to feature was this planter I made from an old tire. I mean, I thought it was really cool, but I never thought I'd be contacted to be featured with it in a magazine!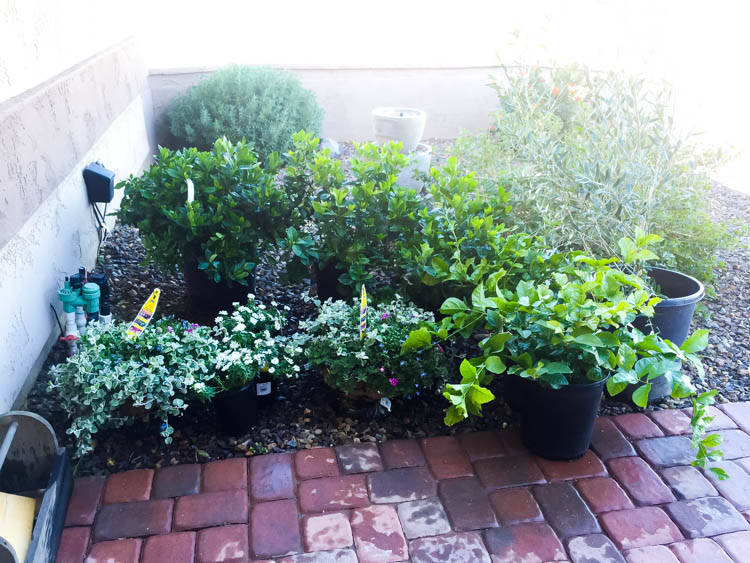 The day before the photo shoot, the photo stylist showed up to introduce himself. I was so nervous, but he was so nice and easy to talk to. He looked around my courtyard and then left to go shopping to stage the shoot. He came back with a whole nursery of plants and flowers, outdoor rugs, lanterns, pots, etc. I decided that being a photo stylist had to be the coolest job ever!
The day of the photo shoot was kind of a lot of "hurry up and wait." Michael (the photo stylist) and Edmund (the photographer) got there mid morning and set up the set for the shoot. We picked out the clothes I would wear, which turned out to be items I already owned. That got me a big fat "I told you so" from my darling husband who had to listen to me freaking out over the fact that I had nothing to wear for the two weeks leading up to the shoot. Of course, of all days, it was cold and windy. In reality, it was in the low 60s for the high, but when you're an Arizona native, that's cold! Edmund shot a couple of photos of me with the planter and sent them off to the editor for approval. By the way, it's REALLY hard to look totally relaxed when it's freezing and your hair is in your mouth because of the wind. I realized at that point that swimsuit models really do have it rough.
Once the editors approved everything, we sat and waited some more for the courtyard to have the perfect amount of shade for the shoot. It was a long day. Definitely fun, but still a long day. When the actual photo shoot started, it went by really fast. They shot tons of photos with me posing several different ways and then we were done! My whole body felt numb from the cold and I was exhausted from being so worked up and nervous about the whole day, but I wouldn't trade it for anything. It was such a fun, new experience and I met some wonderful people who made the whole thing so much easier.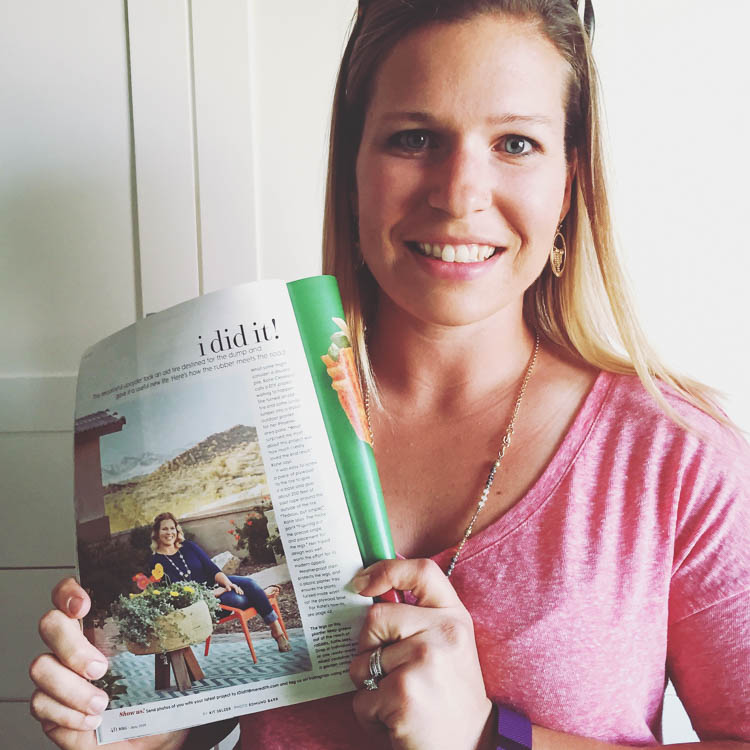 I already had a subscription to Better Homes and Gardens, so I anxiously awaited the day when my issue would come in the mail. I had an idea of when it would arrive and, of course, the mailman showed up obscenely late with the mail that day. I'm talking FOUR hours late! My grandma had already gotten her issue and had shown everyone in her neighborhood and her hairdresser before I even got my hands on my copy. I practically ran to the mailbox when the mailman drove away. My boys kindly took a picture of me with the magazine, even though they didn't really see what the big deal was. I opted to not include the one where my oldest was giving me bunny ears;) They definitely keep me grounded.
This whole experience is something I will never forget and I feel so blessed that I got to be a part of it. If you haven't picked up your copy yet, make sure to get yours while they're on news stands!