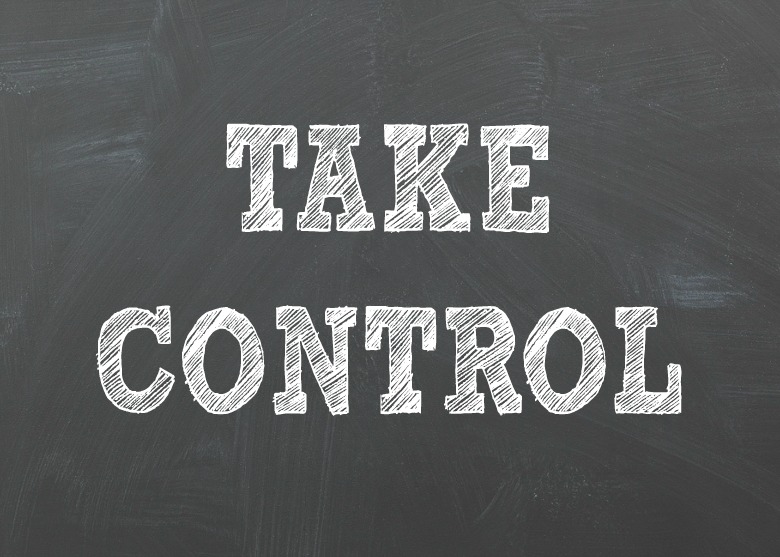 Happy New Year! Can you believe it's already 2015!? I love the start of a new year. It's like starting with a clean slate. It's also the time of year when most people make new goals and resolutions. Or they resolve to meet the resolutions they made last year. I have resolved to lose 15 pounds for the past few years. One of these years, it's finally going to happen. Hopefully 2015 will be my year;)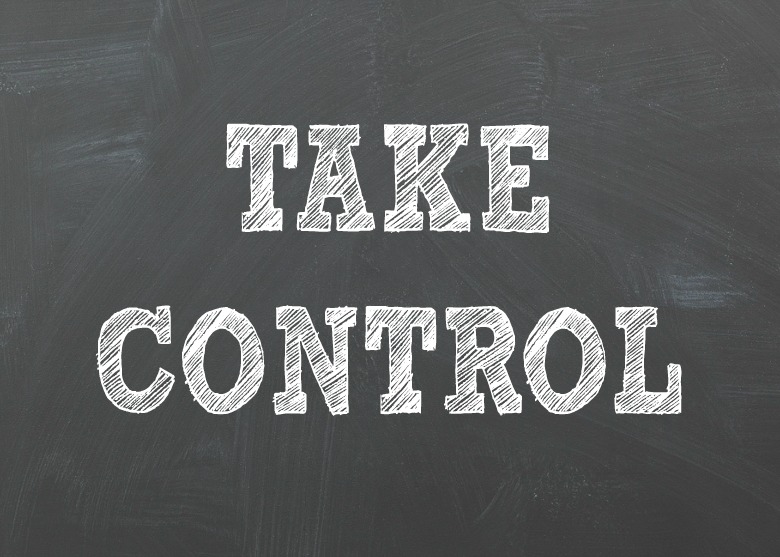 Many people choose a word or phrase to help them accomplish their goals each year. My mantra for 2015 is to take control. That doesn't mean I'm going to form a hostile takeover somewhere. It means I'm going to take control of my life. I'm sure many busy moms can relate to things just getting out of control in areas of their life. Like the laundry piling up on a particularly busy week, or the closet getting messy, etc. For me, I plan to take control of these areas of my life that seem to suddenly go from organized to chaotic and I'm not going to let them get out of hand. In my eyes, taking control also means finding balance. One of the hardest things I've found as a blogger is finding that balance between my family, my home, and my blog. This year, I plan to figure out a way to take control of my time and get that balance back. I absolutely love blogging, but my family is number one. That means I've got to find that happy medium which allows me to do both things. I'm sure there will be other ways I'll find that my "take control" phrase of the year can be used. My hope that is by the end of 2015 I can say that I accomplished what I set out to do.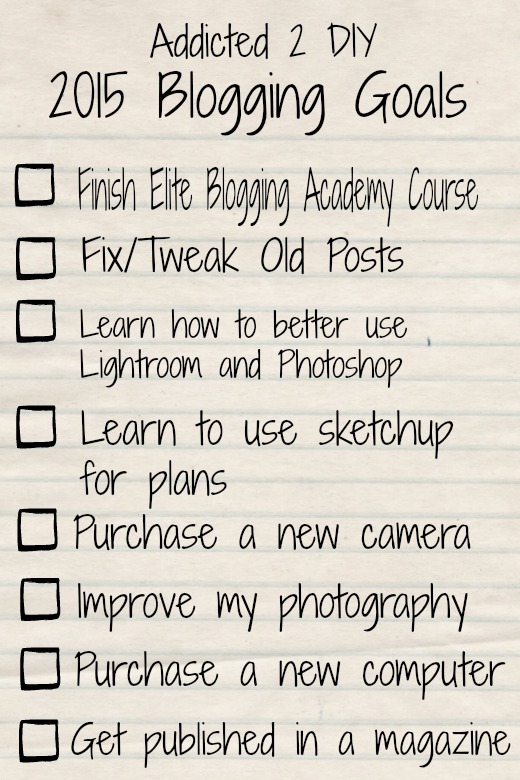 I've got quite a few goals that I've set out to accomplish this year.
1. Finish the Elite Blogging Academy Course
On Black Friday, I enrolled in the Elite Blogging Academy course and I began working on it, but ended up having to take a break due to Christmas, family being in town, and prepping for our big annual New Year's Eve party. Now that all of the craziness of the holidays is over, and I have recovered from the NYE party, I'm ready to get back on track and finish this amazing course!
2. Fix/Tweak Old Posts
A lot of my old posts could use a little help. When I wrote them, I was a brand new blogger who had no clue what she was doing. I've got to resize some of the pictures, probably even update them with better photos, do some recategorizing, etc. It will be a tedious task, but a necessary one.
3. Learn how to better use Lightroom and Photoshop
My best blogging friend, Melissa from A Prudent Life, shared the awesomeness of Lightroom and Photoshop with me this past year and I hesitated for a while to purchase a subscription. After a Google hangout chat with her and a few other blogging friends, I decided to take the plunge and purchase the subscription. It's only $10 a month and it seriously saves me TONS of time editing my photos. I know enough to get me by right now, but I know there is so much more I can learn to better edit my photos. I plan to become much more knowledgeable this year in how to use both Lightroom and Photoshop.
4. Learn to use Sketchup for drawing plans
Sometimes I build projects from plans others have designed and sometimes I make projects that are just based off of my own ideas or knockoffs. My goal in 2015 is to finally learn how to use Sketchup and to create a "Plans" page for my site that will enable me to share with you all of the plans I've created for my projects. Hopefully it will help out all of my readers.
5. Purchase a new camera
Purchasing a new camera is very high on my priority list this year. My DSLR is 8 years old. It gets the job done sometimes, but there are areas where it is really lacking and it drives me crazy. I want all of my pictures to be clear and crisp, not slightly blurry and my old camera just can't do that anymore when I'm taking a picture of a large area. My goal is to purchase a new Canon 70D in the next few months. I've done a lot of research and it seems to be a great camera and isn't too far outside of my practical budget. My hope is to be able to purchase it by March or April.
6. Improve my photography
I've come a long way with my photography since I began blogging, but I know I've still got a lot of room for improvement. Purchasing a new camera will definitely help me to get those clearer shots I've been desiring, but there are so many staging ideas and tricks that I have yet to learn, but also many techniques that I can utilize to get that perfect shot. One thing that will definitely help is the new lighting set my husband surprised me with for Christmas this year. We seem to have terrible natural lighting in our house and the shadows are enough to make me pull every last strand of hair out of my head. My awesome hubby got me the Cowboy Studio Triple Lighting Kit
(affiliate link) for Christmas and it is so cool! I have already played with it a little and it's so easy to set up/take down and it definitely takes care of that pesky shadow problem I've been having with my pictures.
7. Purchase a new computer
Another outdated item I've been using for blogging is my old laptop. At over 5 years old, it's one of those things where I feel like I'm playing Russian Roulette each time I turn it on. I've already had to replace the hard drive and have had many problems with it just being slow and sluggish. This year I'm going to do some research and figure out what the best computer would be for me. I love the idea of a Mac with a big beautiful screen to help me actually see the pictures I'm editing, but then again, I love the idea of using my "besk" at night when my husband and I are watching TV, which means a laptop (preferably a MacBook) is a good choice. If you're unfamiliar with the term, it's what my blogging girlfriends and I refer to when we're blogging in bed:) I've got to definitely do a lot of research and go to the store and play around with the different options to see what is the best fit for me.
8. Get published in a magazine
Okay, this isn't really a goal so much as it is a dream. Who wouldn't want to pick up the glossy pages of a magazine and see a picture of their home inside it? I've got some major plans in mind for my home this year, so maybe it will make that dream become a reality;)
As you can see, I've got some lofty goals ahead of me for this year. On top of that, I've got some major projects that I'm going to tackle. Organizing my home is one of those major projects, and I'll be sharing that journey with you all throughout the year. I also can't wait to share the progress on our new pool and shop when those get started. The pool should be dug literally any day now, so that will definitely be the first big undertaking in our backyard for the new year.
One of my biggest goals is to make sure that you, my amazing readers, are seeing the content you'd like to see. So if there's any ideas you'd like to see, any questions you'd like answered, or any plans you'd like, I want to hear it! Being able to engage with my readers is one of the biggest highlights of blogging for me. So ask away!
I hope you all have a wonderful 2015 and I hope that you too are able to achieve the goals and resolutions you've set out to accomplish!