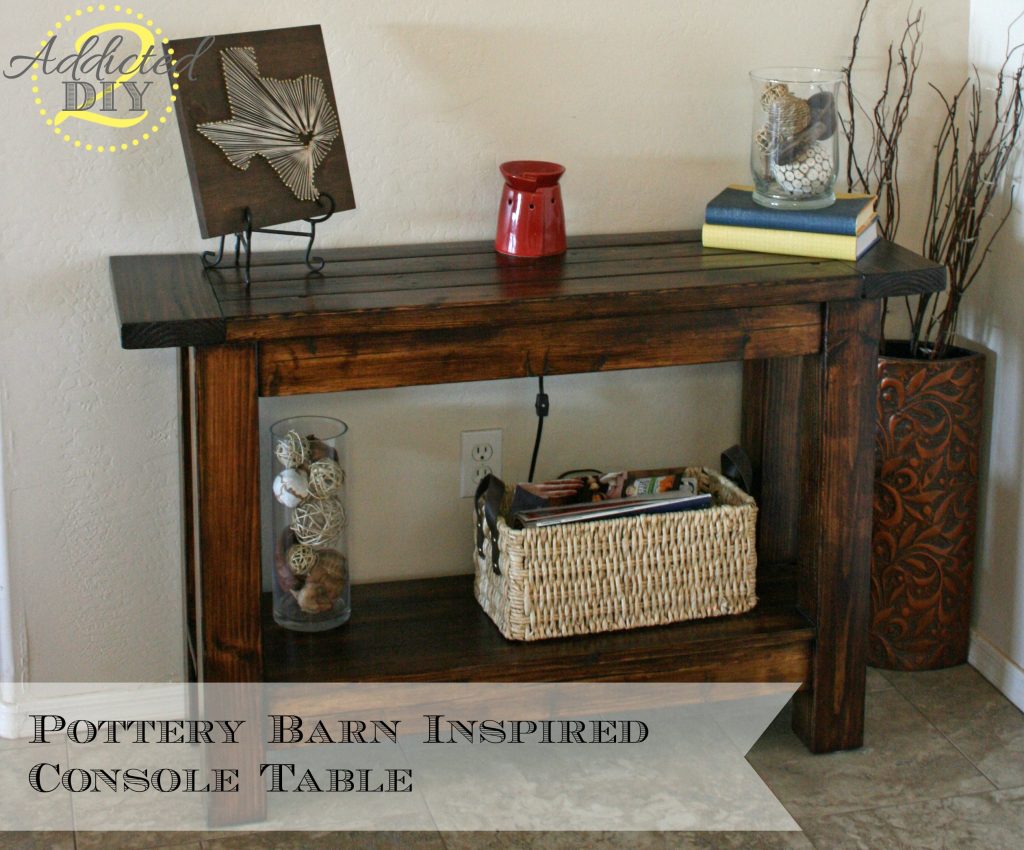 This console table was the first build my husband and I did together. I had been begging for a console table forever and he (rightfully so) didn't want to spend $1,000 on a table. I finally convinced him that we could just build one and save a TON of money and have some fun working together in the process. I found this console table on Ana White's website and I knew it was what I had been looking for. We modified it a bit based on some of the brag posts shared, because I really wanted to have the bottom shelf on it. The plans don't show that, but it is a really easy addition and we figured it out pretty quickly.
We bought all of the wood at Home Depot and had them cut most of the pieces for us. That saves quite a bit of time when you get everything home.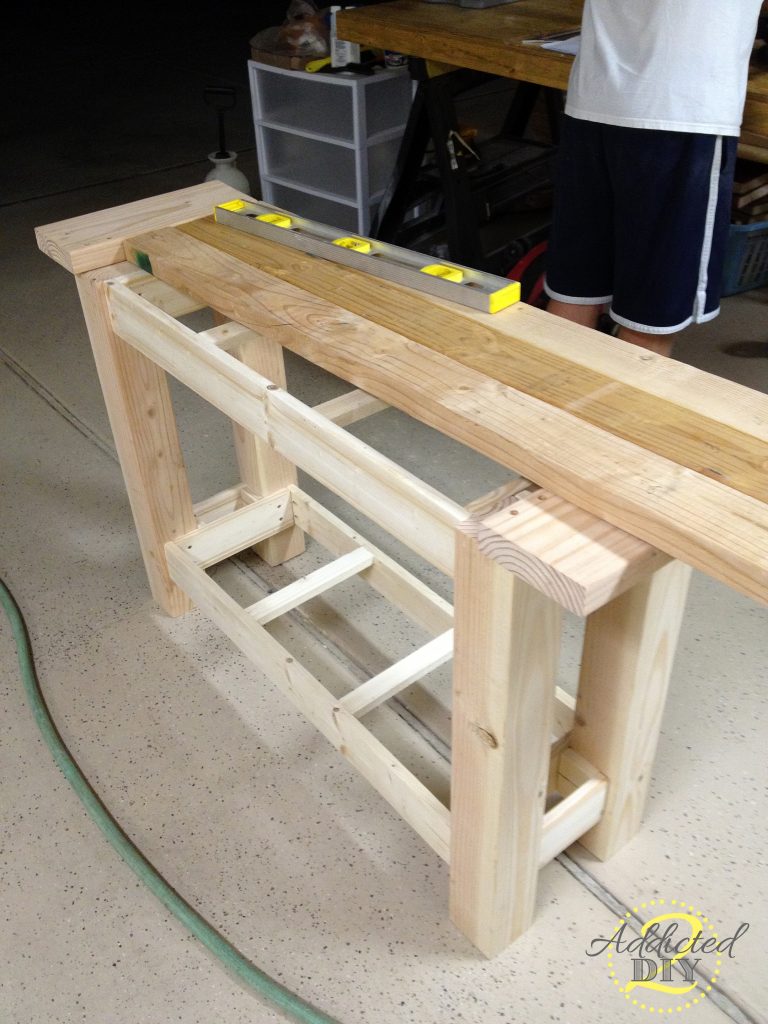 Here's the skeleton view of the table before we attached the table top and the 1×4 shelf pieces.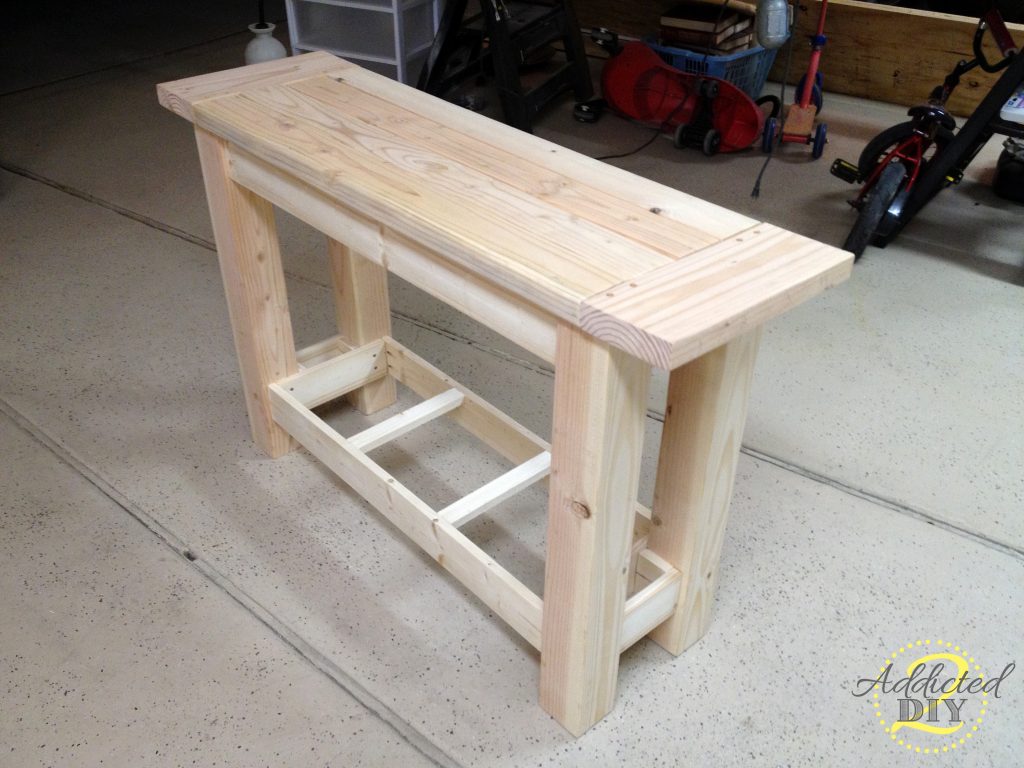 The plans call for the breadboard ends to be screwed down into the 4×4 legs; however, if you go this route you will want to be careful to not pick it up by those ends alone. Another way to build the table top as one whole piece using your Kreg Jig and 2 1/2″ pocket screws to attach the 2×4 pieces together and then attach the breadboard ends to the 2x4s with pocket screws. You can then attach the table top with 1 1/4″ pocket screws to the 1×4 aprons. For the bottom shelf, the 1×4 pieces had to be ripped down to a 3″ width on the table saw to allow them to fit between the 4×4 legs.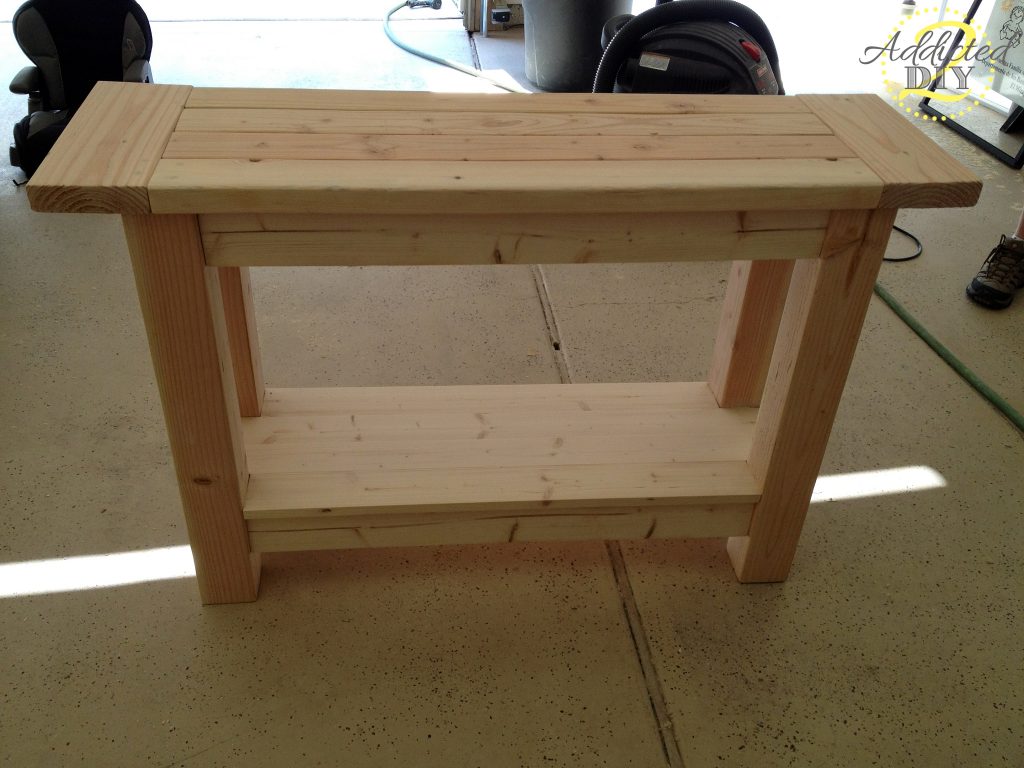 Here's the finished table prior to staining.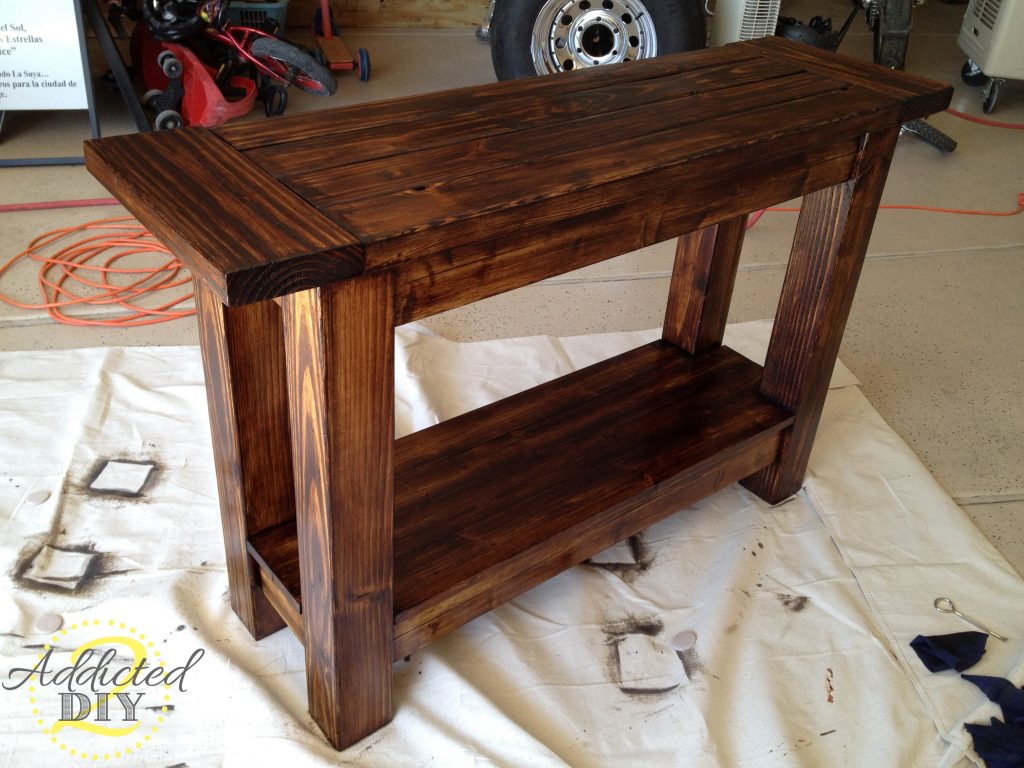 I stained it with Minwax Polyshades stain in Mission Oak. I did two coats and then applied two coats of Minwax Polycrylic in satin.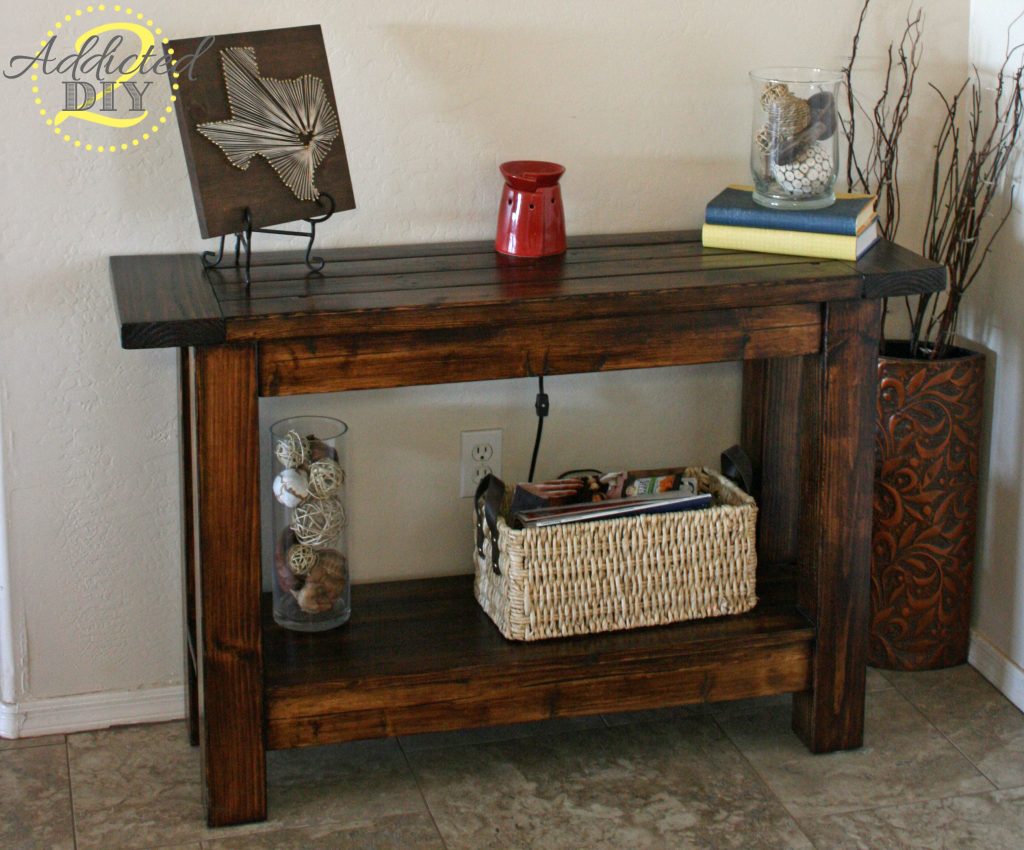 I was so excited to finally have an entry table. It adds so much to that dull, empty space by our front door. Check out Ana White's website for the plans for this Tryde Console Table. It's a great first time furniture project. It's easy and it's cheap! I think we spent about $70 on the entire thing!
As always, I love to hear your comments and I'd love it if you pin and "like" my posts!
{This post contains affiliate links which, if you purchase something from those links, I will receive a commission at no extra cost to you.}
Check out the parties I link to:
Jennifer Rizzo – Fabulously Creative Friday