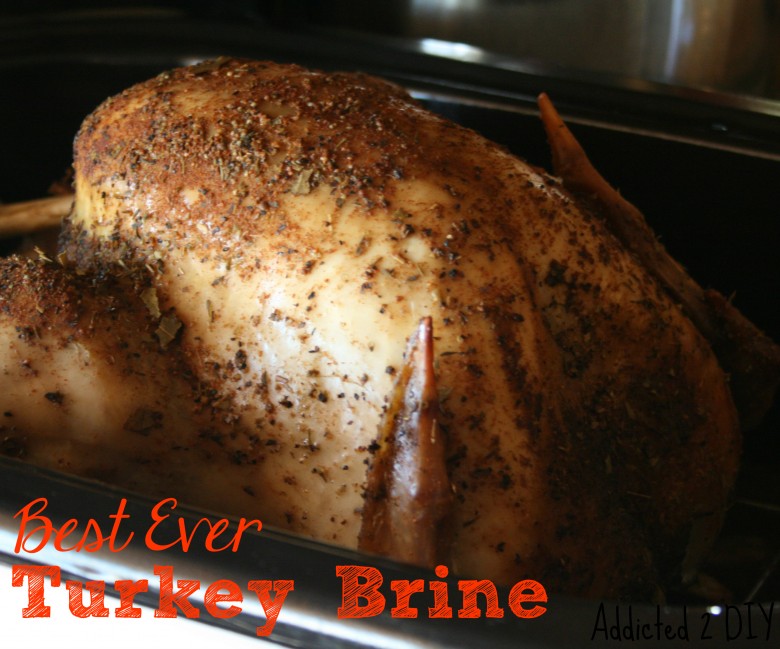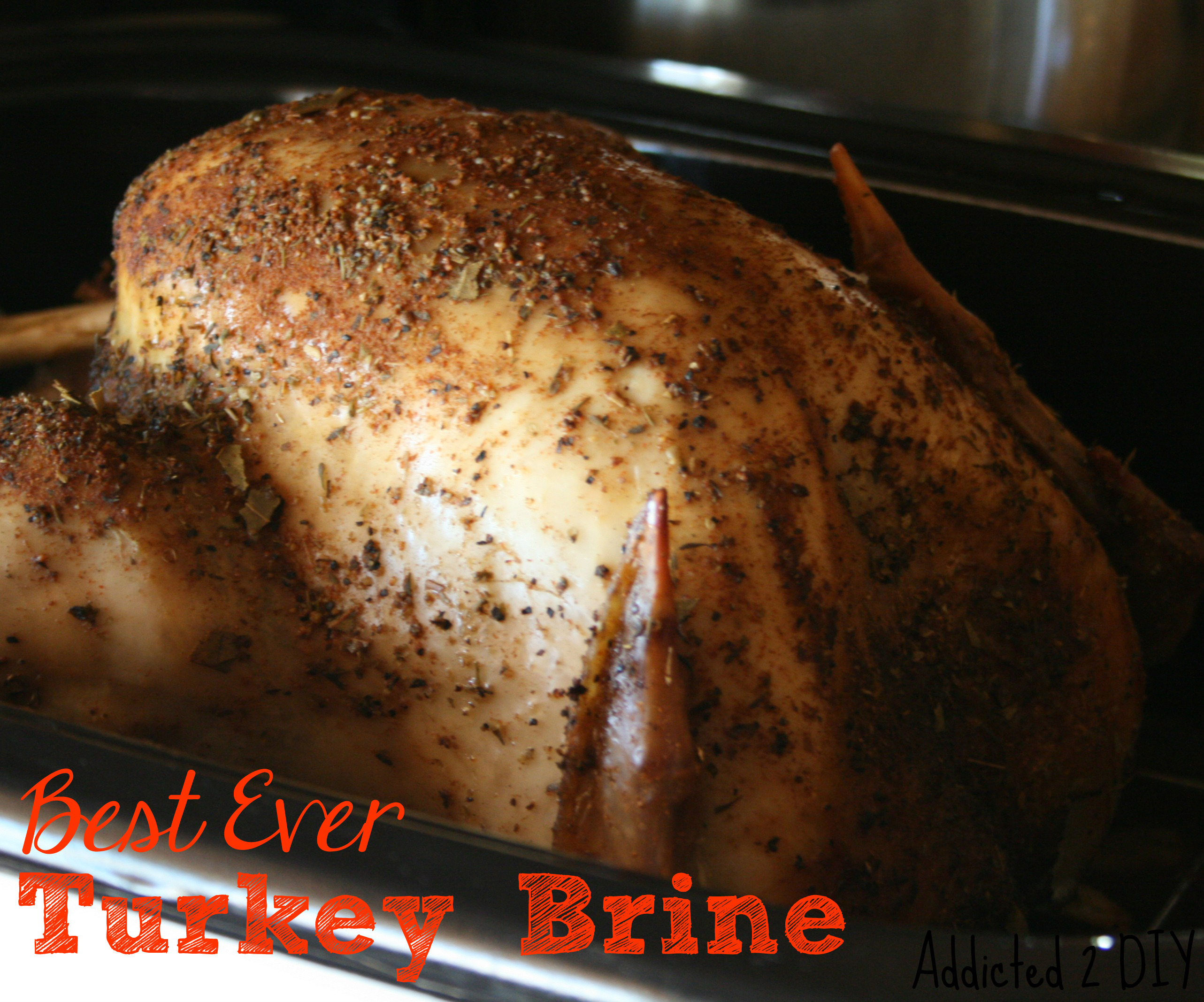 Thanksgiving is one of my favorite holidays. I love getting together with family. And I especially love the food. I've always loved Turkey, but usually it was paired with a healthy dose of gravy. That is until last year when we spent Thanksgiving with my husband's side of the family. My sister-in-law brined two turkeys for dinner that night. They smoked one and roasted the other. It was the most amazing turkey I had ever eaten! Even the breast meat was flavorful and juicy. I didn't even put a drop of gravy on it. I know that this isn't something some may consider a life-changing moment, but I decided that from that moment on I would always brine my turkeys. My wonderful sister-in-law was kind enough to share her recipe with me after dinner that night. I used it for Christmas last year and the turkey was a huge hit.
If you have never brined a turkey before, it really isn't hard. The hardest part is making room in your fridge for the big bucket-o-turkey. You also have to do some pre-planning. You'll want to defrost your turkey in time to brine for two days and then sit with the dry rub for another 24 hours. We use a Homer bucket from Home Depot to brine the turkey. We just cover the top with plastic wrap and then seal it with painter's tape. If you try this recipe, I'd love to hear what you think! If it is a life-changing moment for you too, I'd love to hear that as well!
Turkey Brine
2013-11-14 22:53:00
Nutrition Facts
Amount Per Serving
* Percent Daily Values are based on a 2,000 calorie diet. Your Daily Values may be higher or lower depending on your calorie needs.
Ingredients
2 gallons of water
1 1/2 cups kosher salt
3 tbsp minced garlic
1 tbs ground black pepper
1/4 cup Worcestershire sauce
1/3 cup brown sugar
Instructions
Mix all of the ingredients together in a 5 gallon bucket and brine for 48 hours.
Addicted 2 DIY https://addicted2diy.com/
You can find me hanging out at these parties:
SaveSave
SaveSave