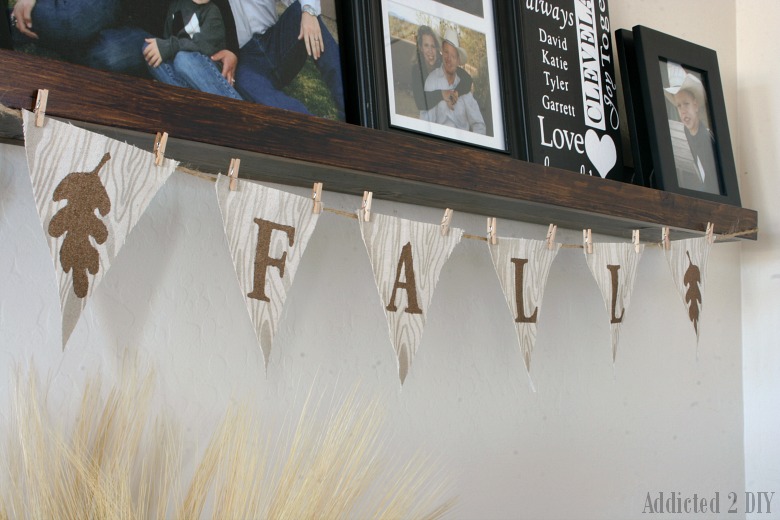 September is officially here and fall is getting closer and closer. I can't wait for temps to get back down into the double digits. I'm continuing to decorate my house for the upcoming season and today I'm sharing my latest addition to my fall decor. After making this stars and stripes banner over the summer, I really loved the idea of having a seasonal banner hanging from the shelf in our entryway. I struggled for a while with exactly how I wanted this banner to look. I thought about a subtle chevron pattern as a background, but then I found this fun woodgrain mask in the Silhouette online store and it was perfect! Plus, it was so simple to make.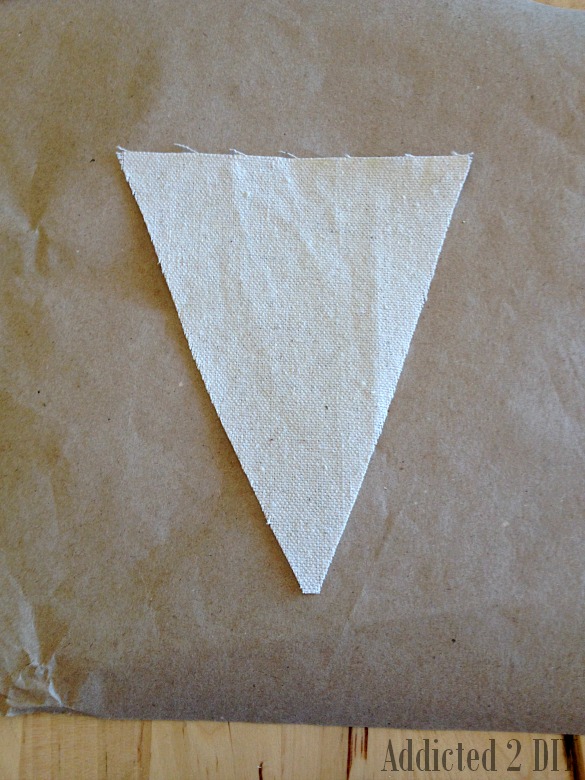 I always have scraps of dropcloth around from various projects, so I used that to make my banner. I cut the triangles a little over 5″ wide and 6″ long.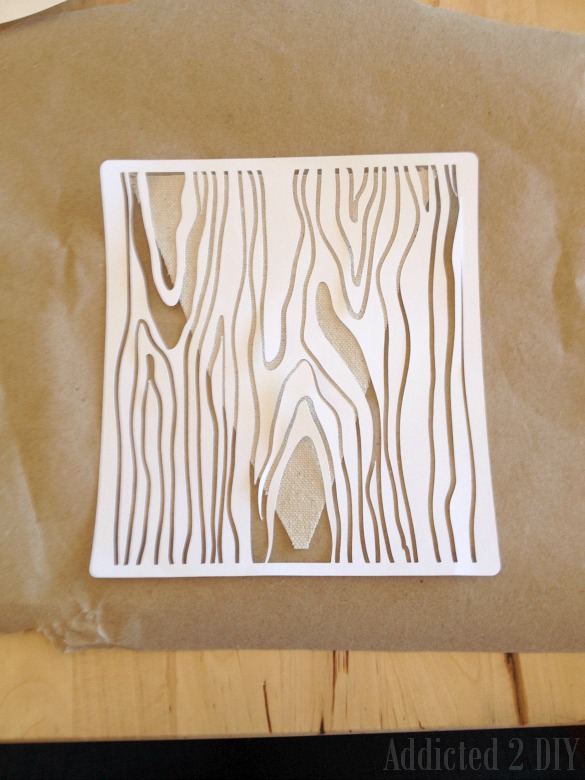 I usually like to use vinyl as a stencil, but since I was stenciling 6 pieces of the banner, I didn't want to cut out that many masks. I ended up using cardstock for my stencil and it worked out just fine:)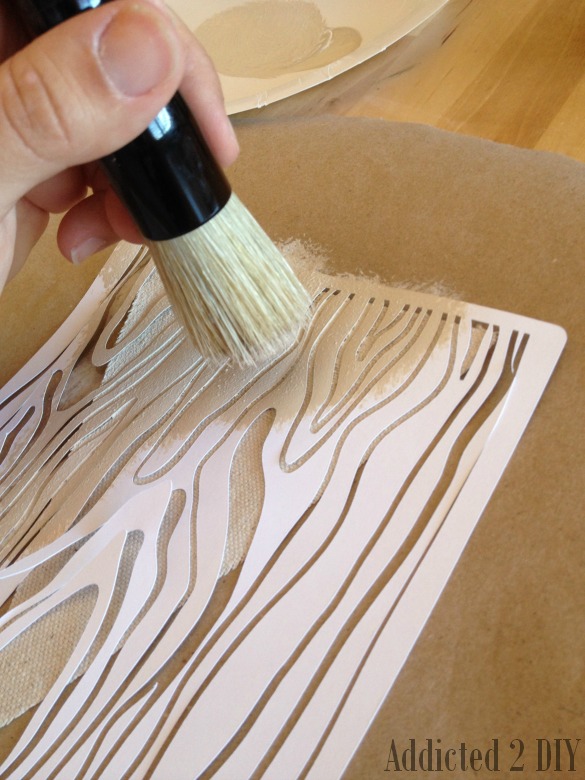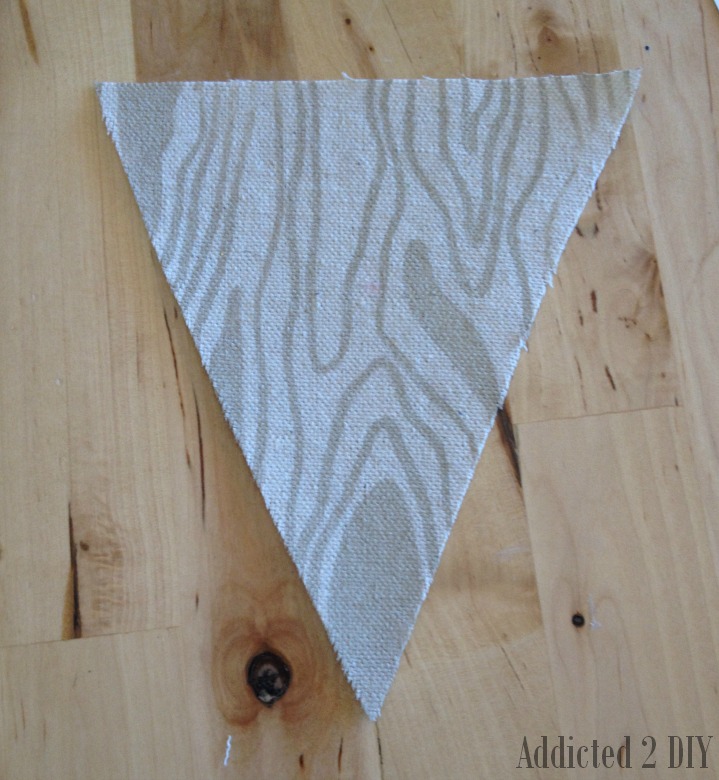 I used Americana Decor Multi-Surface paint in Mushroom. It was a great subtle color against the drop cloth.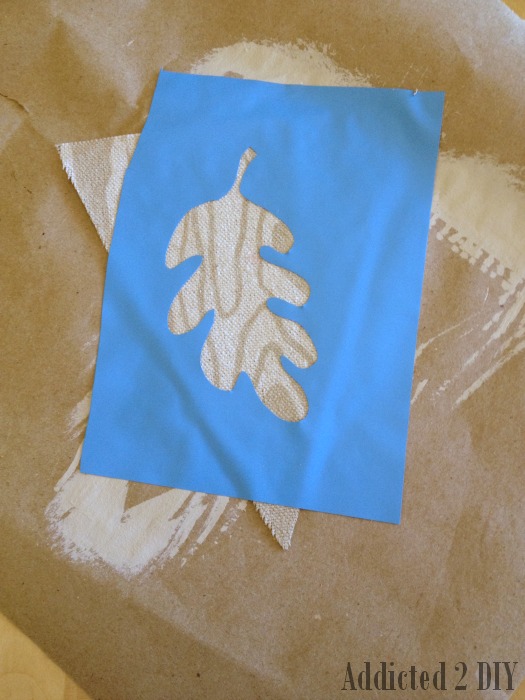 For the leaves and the letters, I used vinyl scraps. The leaf shape was from another shape set that I downloaded from the Silhouette online store. I stenciled the letters and leaves using DecoArt metallic paint in Rich Espresso.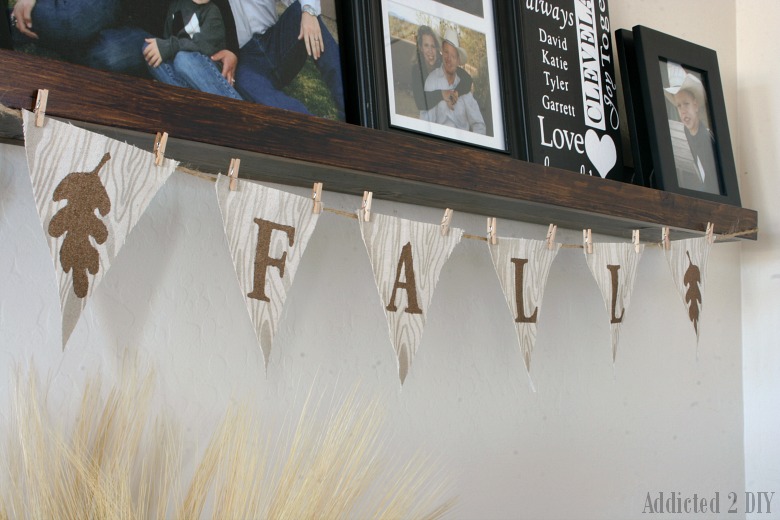 I used jute twine to hang the banner and attached the pennants using tiny clothes pins. I have had these little clothespins for such a long time and I was so excited to finally get to use them for something!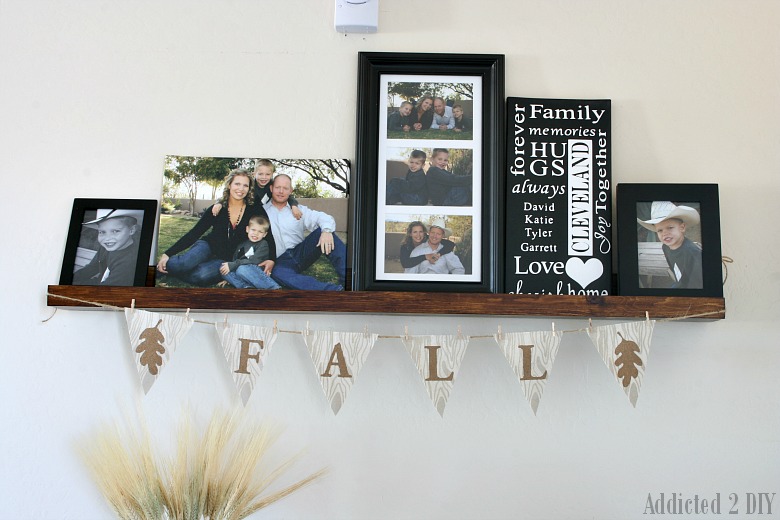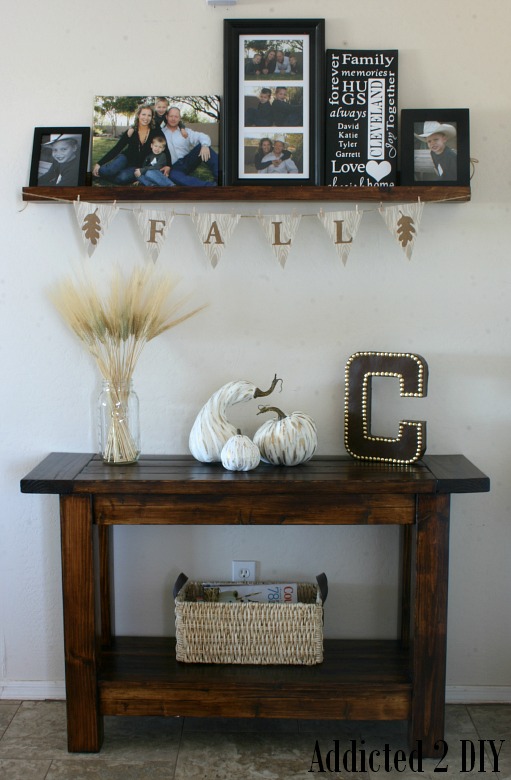 My fall decor in my entry way is starting to come together! I can't wait to finish decorating the rest of my house. If you missed it from last week, I shared the tutorial for these fun gilded gourds. I'm loving how they look on my entry table.