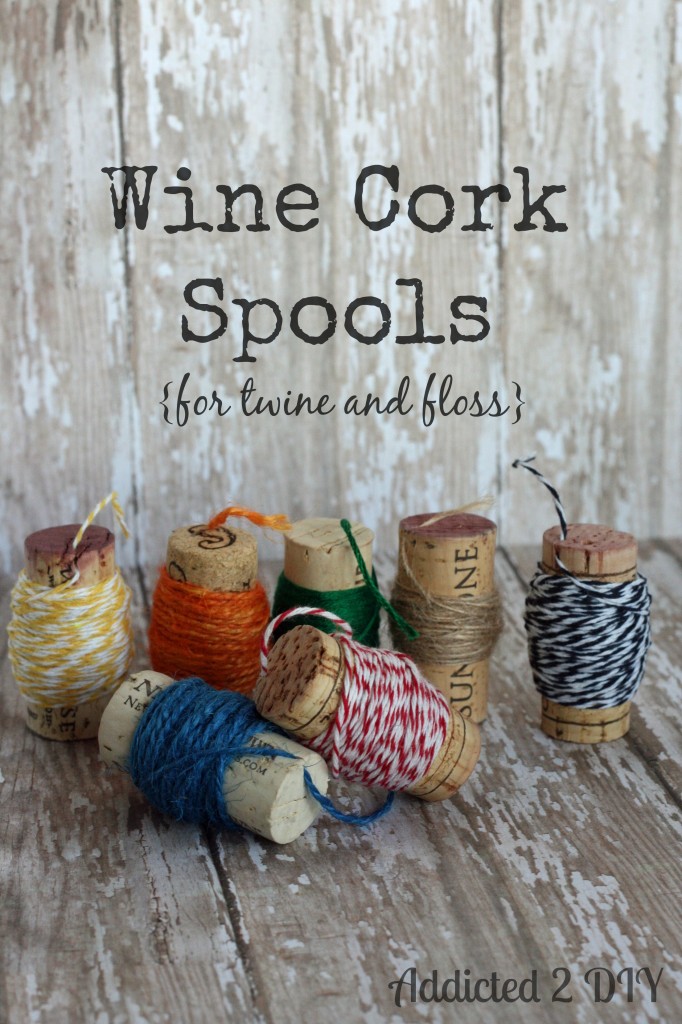 Yesterday, I was sitting at my desk looking at a bag of wine corks a friend had given to me to add to my own collection as well as a ball of bakers twine I had kept from a box of cannolis from a local Italian bakery. Then it hit me! Why not use the corks to keep my twine from turning into a big knot? I had been wanting to buy cute wooden spools for my loose twine and embroidery floss, but sometimes I just don't feel like spending money on things like that. Especially when I have these beautiful wine corks just lying around waiting for their second purpose in life (becoming the star in a craft project).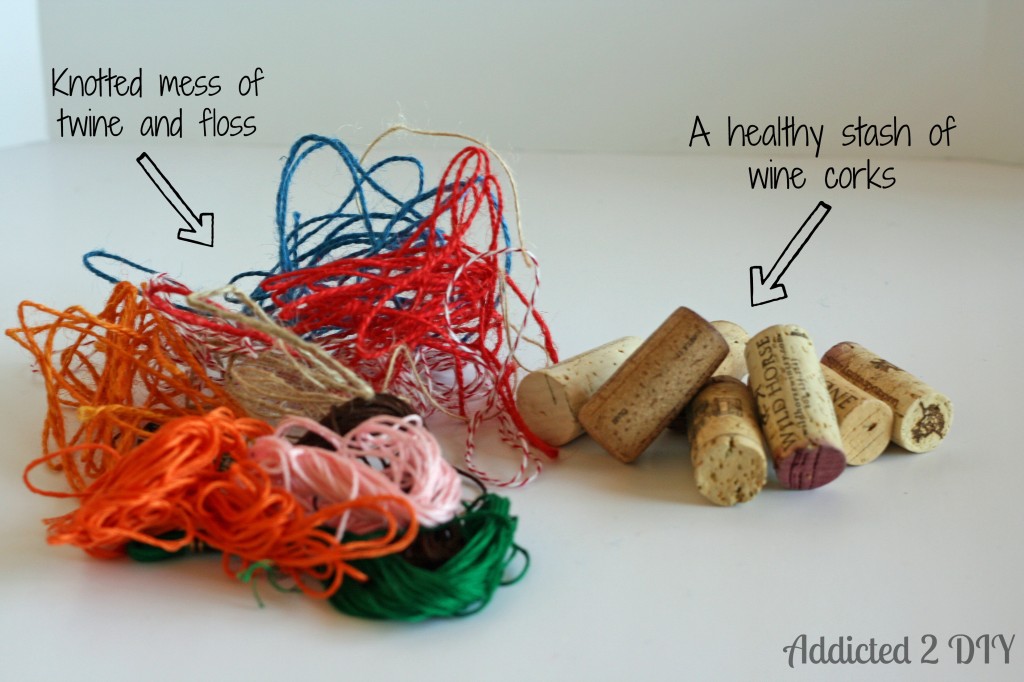 I pulled all of my twine and floss out of the jar I was storing them in. No surprise, they were in a big clump. Then I grabbed some wine corks.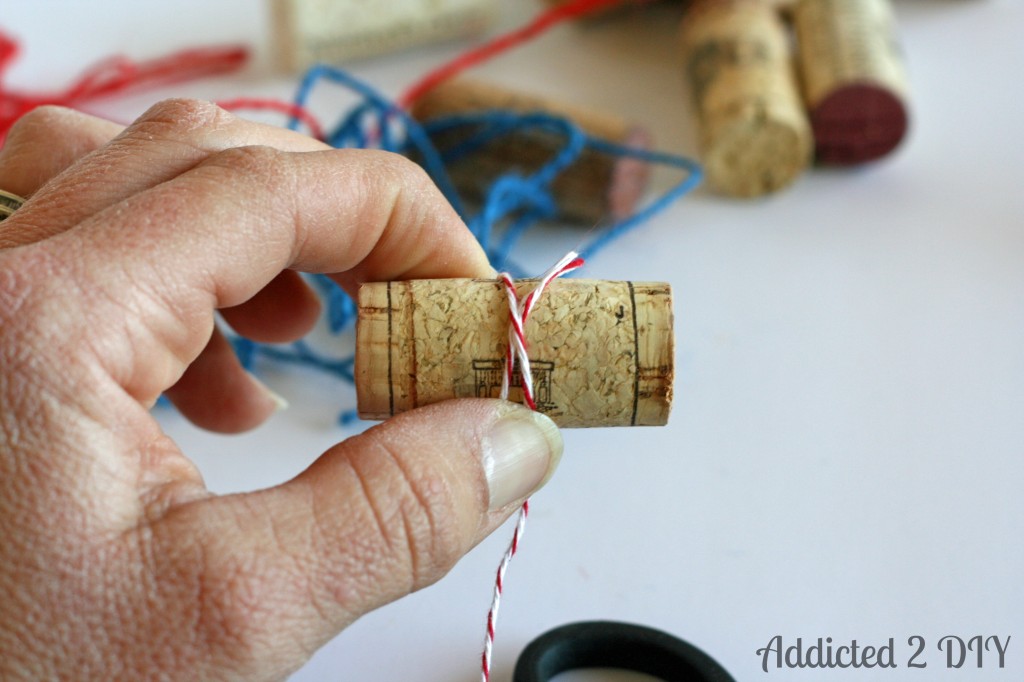 This part is pretty obvious and self-explanatory. I wrapped the twine and floss around each of the corks.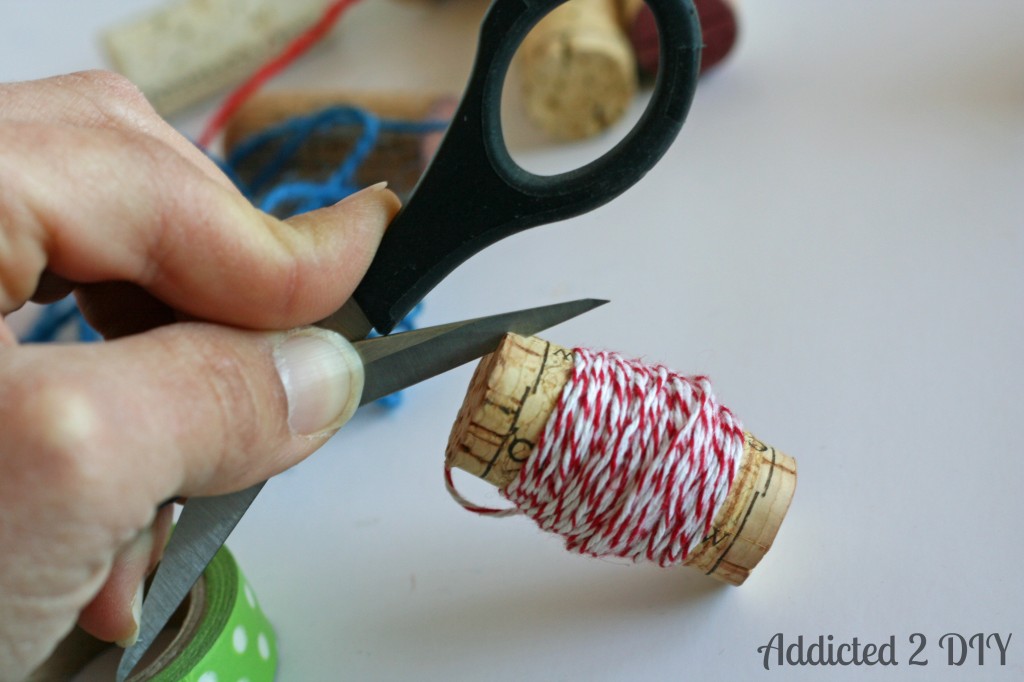 After I reached the end of my rope (okay, not really), I took a sharp pair of scissors and cut a tiny slit at the corner of the cork. This secured the twine perfectly. Your twine may not always end in the same place, but the beauty of corks is that you can just make another slit elsewhere after you've used a bit of the twine. You can secure this with tape too, but this way seemed easiest to me.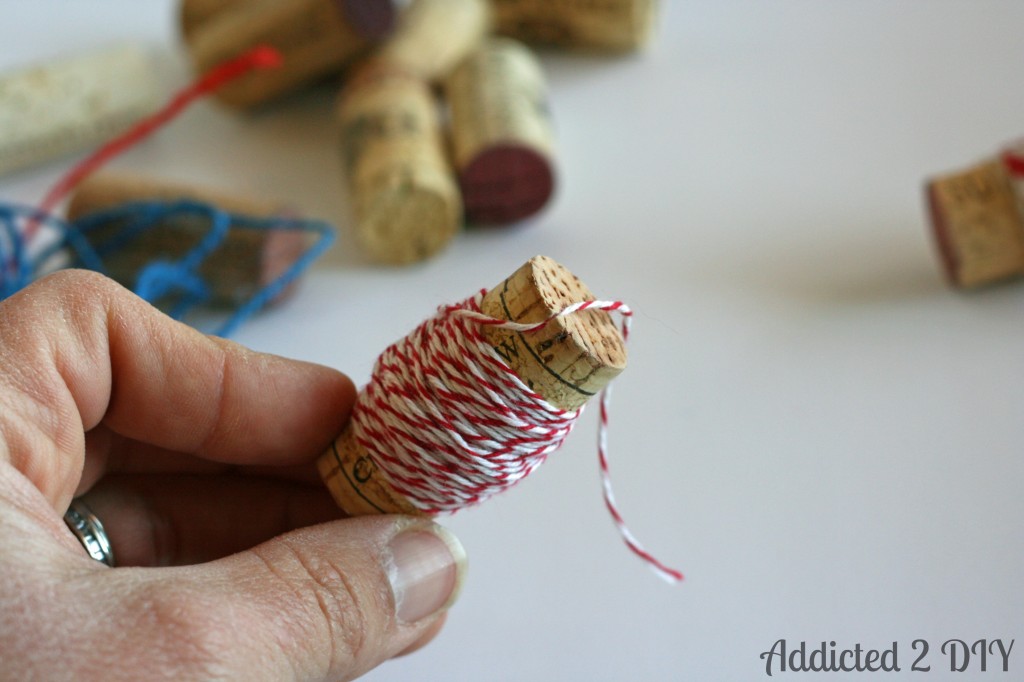 And here you go! A super simple and super cute way to store your loose twine!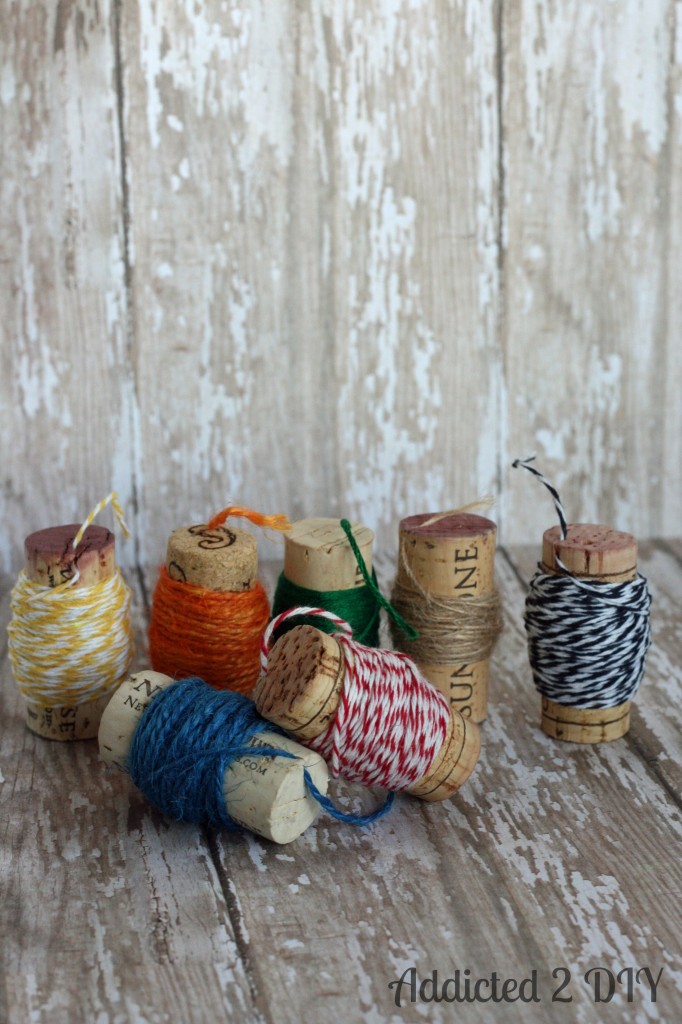 Wasn't that simple? It just takes a few minutes (or more depending on how many knots you have to deal with) to organize all of your loose floss and twine! If you aren't a wine drinker, just steal ask for some from your friends or neighbors! Lots of people save their corks and have no plans for them, so why not give them a purpose!
Have a great day, and happy organizing!
~Katie
You can find me at these link parties:
Living Well Spending Less, Play. Party. Pin. I Heart Naptime – Link Party Palooza