*This post is sponsored by The Home Depot.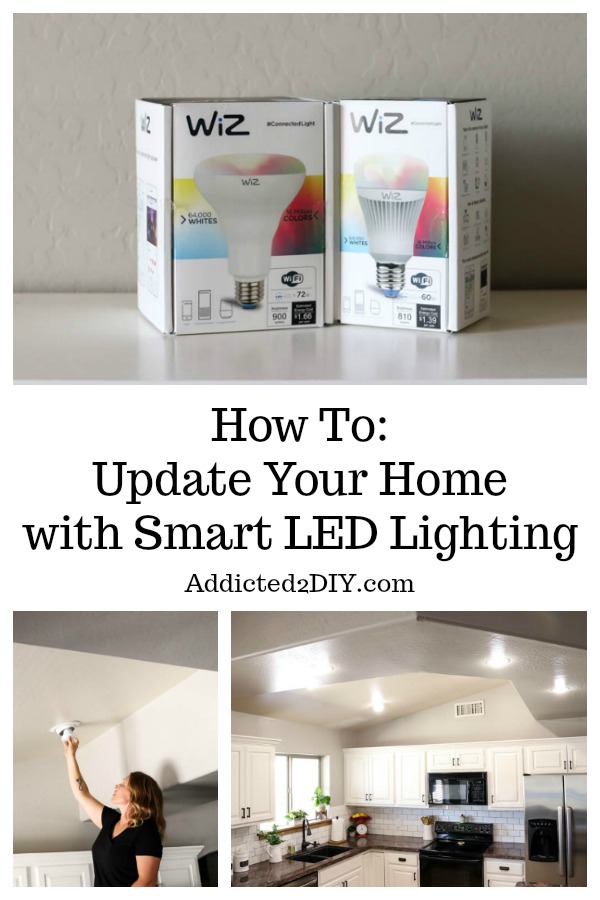 For the past several years, we have been looking at ways to update our home with smart products. Frankly, the whole idea of trying to figure them out and set them up was so intimidating to me. My husband would talk about them and my eyes would just glaze over. You guys, I was wrong! I just installed smart light bulbs in our kitchen and they are amazing! I'm partnering with The Home Depot today to show show you the ins and outs of the Wiz smart LED light bulbs I just installed in our kitchen and all of the awesome features they have.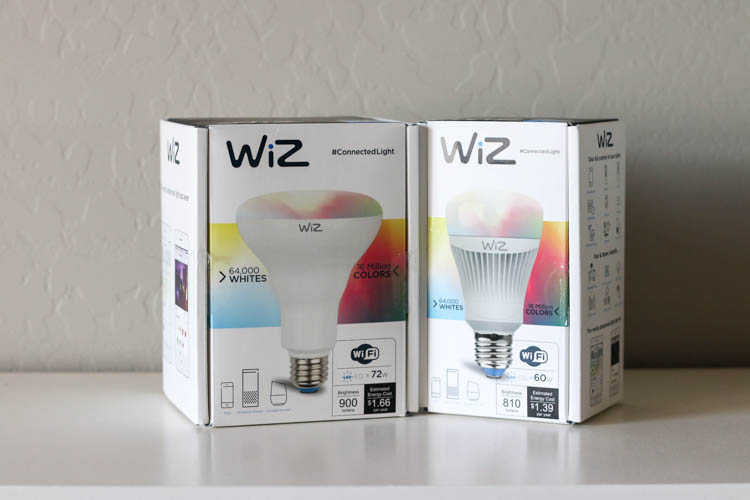 The WiZ smart LED bulbs come in 72W and 60W sizes, and you can get either colorful bulbs or white bulbs. My kitchen takes both 72W and 60W bulbs, so both were needed for that room.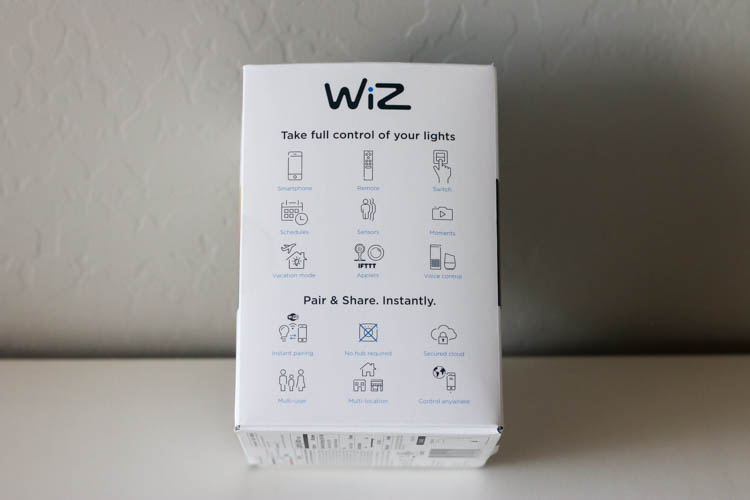 The lights can be controlled through the free WiZ app, or using a voice controlled hub. There's tons of different settings for them and you can even set them on a schedule!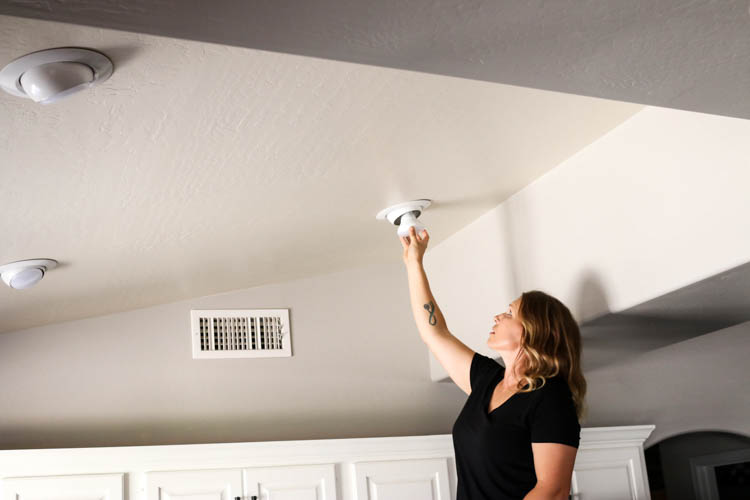 There's no special wiring that needs to be done to install these smart bulbs. It's as simple as removing the old bulbs and screwing the WiZ bulbs in. Once all of the bulbs in a room are installed, install the Wiz lighting app and then follow the simple instructions on the enclosed card to pair them to your home's WiFi. The entire process took me less than 10 minutes from start to finish!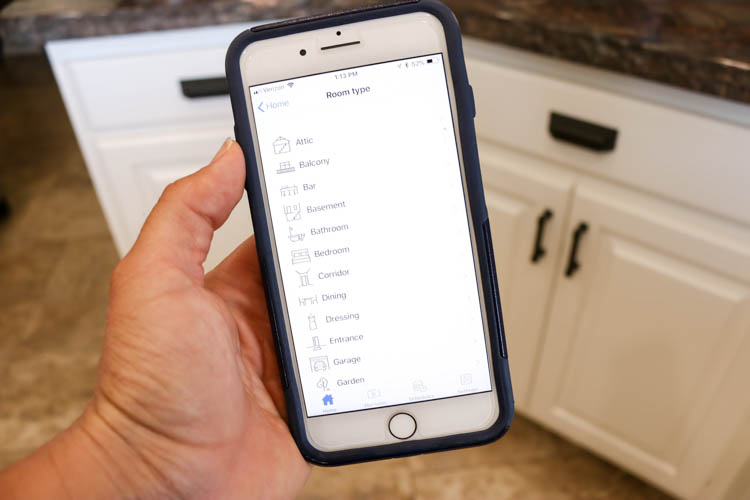 During the setup process, choose which room you want the bulbs assigned to. You can choose from their preset list or create a custom name for the room.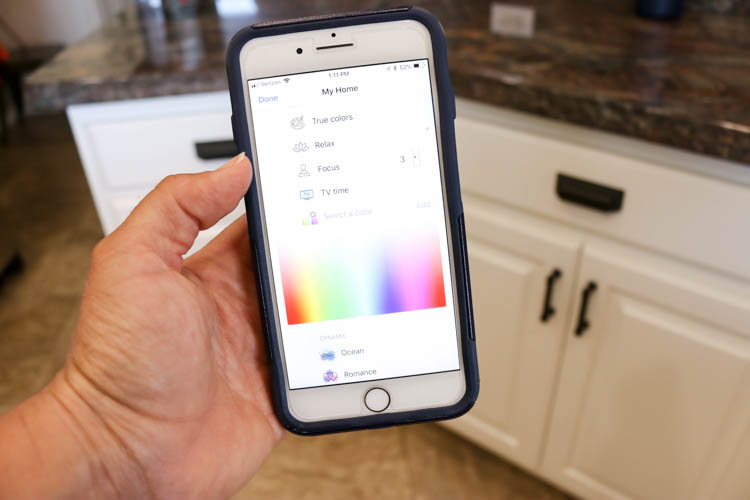 As I said, there are TONS of different light settings when you have the colorful bulbs installed. You can choose from their presets or create your own custom color, which you can save to use again and again!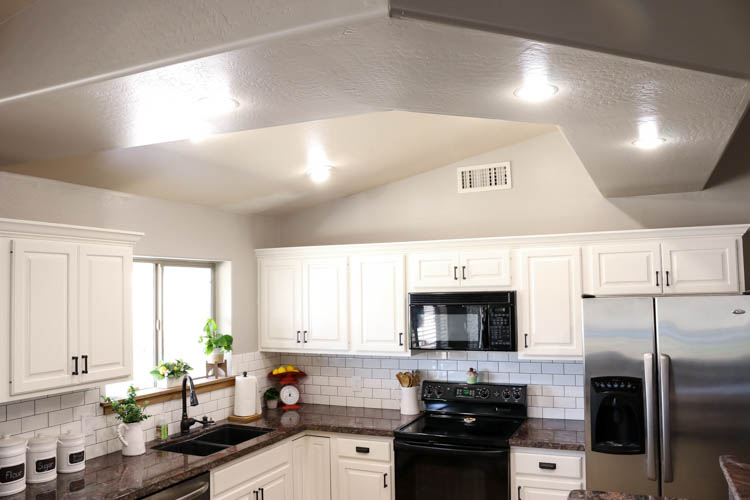 My favorite setting is definitely the daylight setting. It makes the kitchen feel so light and bright. The cool thing, though, is that I can easily use the app or my voice controlled hub to dim the lights at night. Our boys' rooms are right off the kitchen and my youngest likes for us to wait to turn off the lights until he's asleep at night. The ability to set the lights to a dim glow means he can easily go to sleep without bathing his room in light.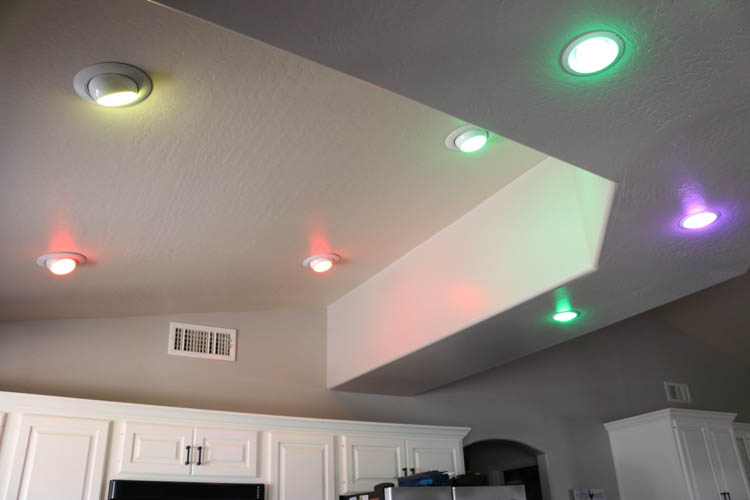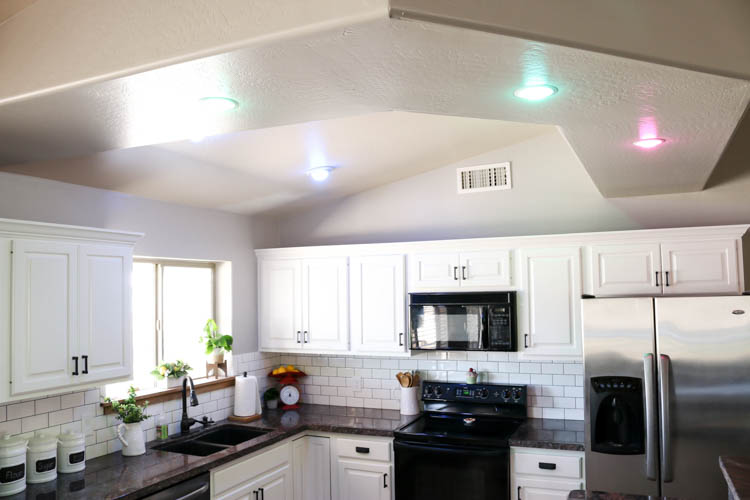 Definitely the favorite mode amongst our boys is the Party mode. Like I said, the app has a ton of different presets and one of them is the Party preset. The lights alternate different colors and the kids think it's the best thing since sliced bread. In fact, they're now requesting these in their own bedrooms. I'm sure so they can have nonstop dance parties with all of their friends. There's even a Halloween setting, which would be really cool for a spooky Halloween party.
I can say for certain that it was love at first sight when I installed the WiZ Smart LED bulbs in our kitchen. All of us love the versatility and ease of using them. Plus they are low energy use and won't burn out as quickly, like our old bulbs were. If you've ever been in the market for smart lighting, I definitely recommend giving these a shot. WiZ even makes smart lamps! I actually think those would be a perfect option for each of my boys. And, since neither of them have a cell phone (and won't for a long time), WiZ even has remote controls you can use for all of their bulbs and lamps. All of the WiZ lighting products are available online at HomeDepot.com. Definitely check them out and if you get them, let me know what your favorite thing about them is!
DISCLOSURE: I acknowledge that The Home Depot is partnering with me to participate in the promotional program described above (the "Program"). As a part of the Program, I am receiving compensation in the form of products and services, for the purpose of promoting The Home Depot. All expressed opinions and experiences are my own words. My post complies with the Word Of Mouth Marketing Association (WOMMA) Ethics Code and applicable Federal Trade Commission guidelines.
SaveSave
SaveSave
SaveSave