Over the past few months, with our schedules essentially being wiped clean, we finally found the time to complete some home improvement projects that have been on our list. Some of these projects have been on the list for YEARS! These projects have also given us an opportunity to try out some new tools and I'm partnering with my friends from The Home Depot to share a little about each of them.
I'm going to be sharing with you guys some info about the RYOBI ONE+ Drill/Driver Kit, the RYOBI 60 piece Drilling and Driving Kit, the RYOBI ONE+ Impact Driver Kit, and the Bosch Daredevil Standard Spade Bit Set. We were actually able to use all of these tools on a single project, which (fingers crossed) we'll actually be completing this weekend. We're getting a much needed random cool-down and will be in the 90s for a few days. Lately we've been nearing 110 and I feel like I'm going to spontaneously combust when I walk to my workshop each day.
The biggest project and the one that has been on the list the longest has been our patio. It was rotting away and well overdue to be rebuilt. We hired a framer to build the patio, but framing is literally all they do, so it's up to us to finish the rest. All of these amazing tools have come in handy for finishing up the last bit of work before we paint and add the ceiling.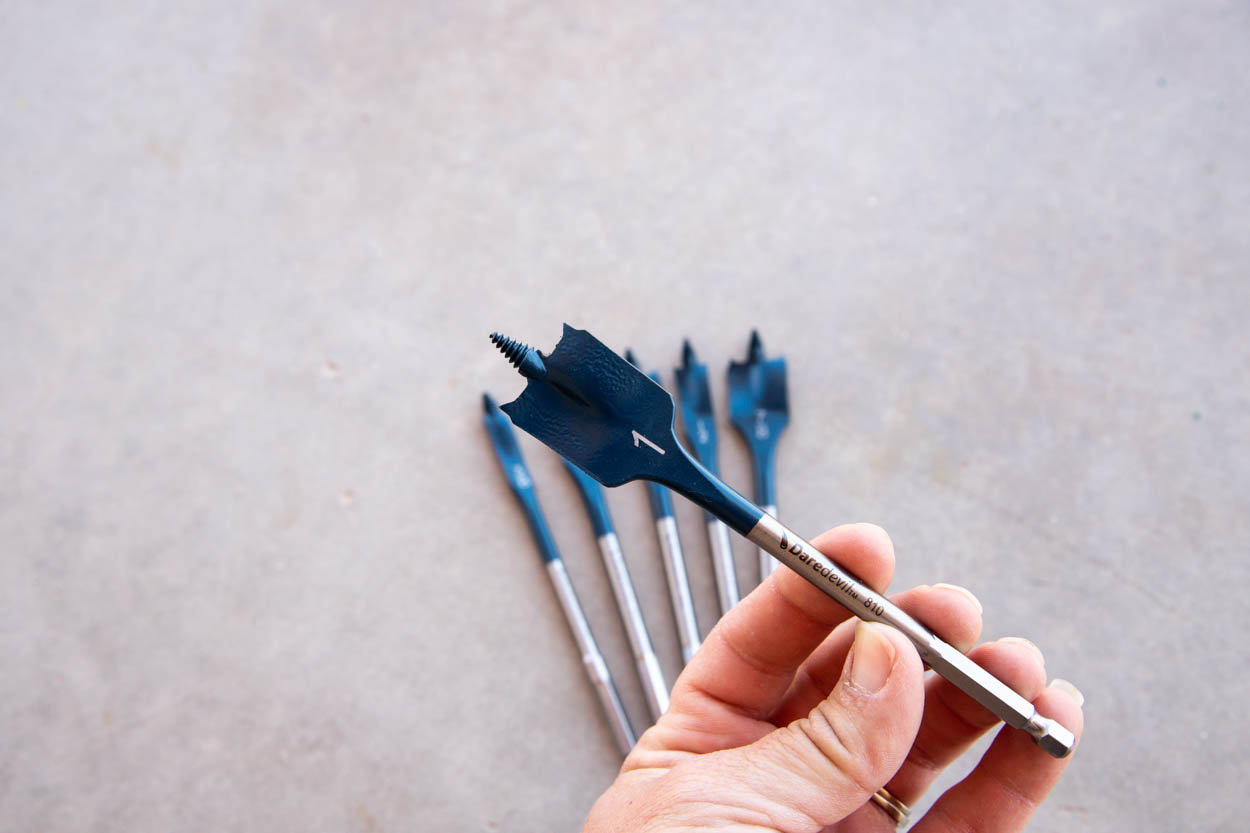 To get the wiring in place for the lights, we needed to drill holes through the rafters. The Bosch Daredevil Spade Bit set was just what we needed to complete this task.
We fit the bit into the RYOBI Drill/Driver and my husband drilled the holes needed to feed the wire through. The Bosch Daredevil Spade bits have a threaded cone tip, which drives into the wood and allows the bit to stay in place as you're drilling your hole.
The reamer edges and waved paddle design mean you can clear out material faster to maximize efficiency when drilling multiple holes. We are installing three lights on the underside of the patio, plus spotlights on each corner, so we had several holes to drill in this process.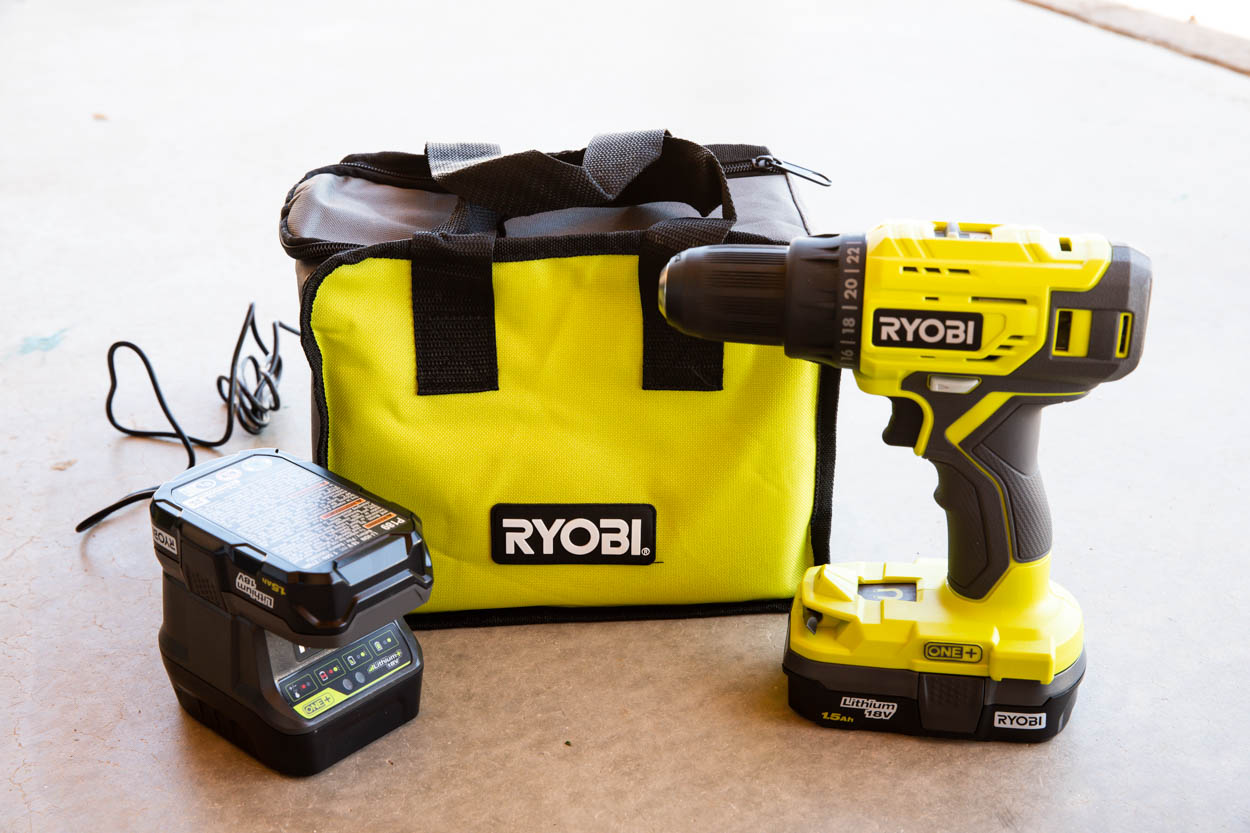 To help us along with this task was the RYOBI ONE+ Drill/Driver Kit. This kit comes with the drill, two batteries, a charger, and a handy bag to keep everything in.
In my own personal opinion, every home should have a good, dependable drill. The RYOBI ONE+ Drill/Driver kit gives you everything you need to tackle your home improvement projects. With 500 lbs of torque and the upgraded batteries and charger, you'll have the performance power to tackle your next DIY project.
It helped us drill all of the necessary holes to run the wire through for the lights.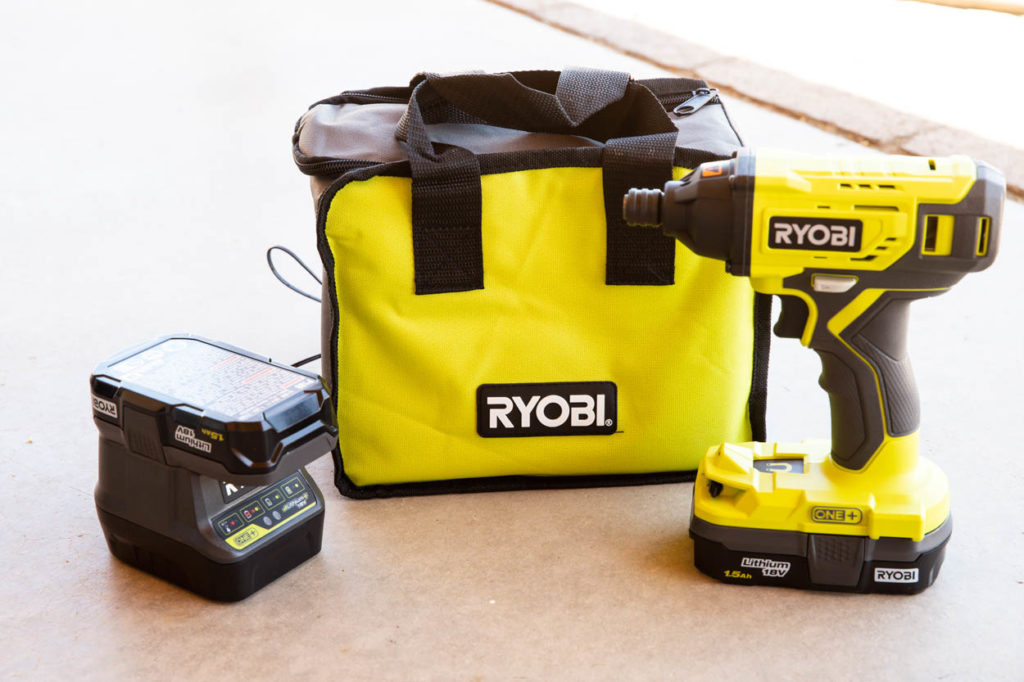 Once we were finished with the lights, we needed to install the light boxes. We used the RYOBI ONE+ Impact Driver kit. Much like the drill, this kit comes with two batteries, a charger, and a bag to keep it all together. With 1800lbs of torque, it delivers increased speed and power when driving in screws and bolts.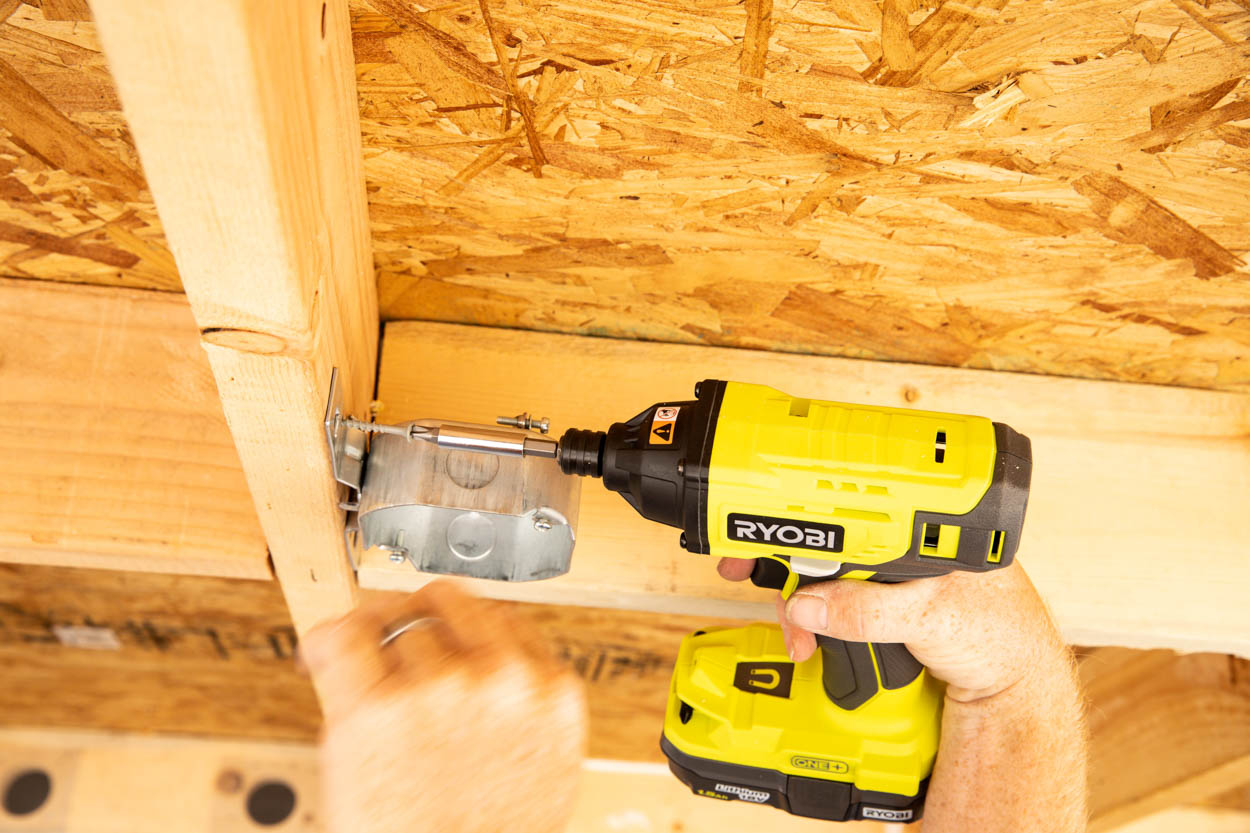 It came in handy when driving in the screws that hold the boxes in place for the lights. For us, having both a drill and an impact driver is a perfect combo. When drilling holes and driving screws, it saves time to have both without having to constantly change out bits. The RYOBI ONE+ line of tools is a great value and great quality, and the new lower retail price of this impact driver means that it is an even bigger value. Oh, and the batteries are all interchangeable, so you will always have one handy!
The 60 piece RYOBI drilling and driving kit is basically the icing on the cake when it comes to adding to your home DIY collection. And frankly, you can't have cake without the icing, am I right?
As the name says, this kit comes with 60 drilling and driving bits for so many DIY applications. There's a wide variety of driving bits for whatever screw head type you may have as well as drill bits to drill into wood, metal, plastic, and masonry bits for stucco or brick.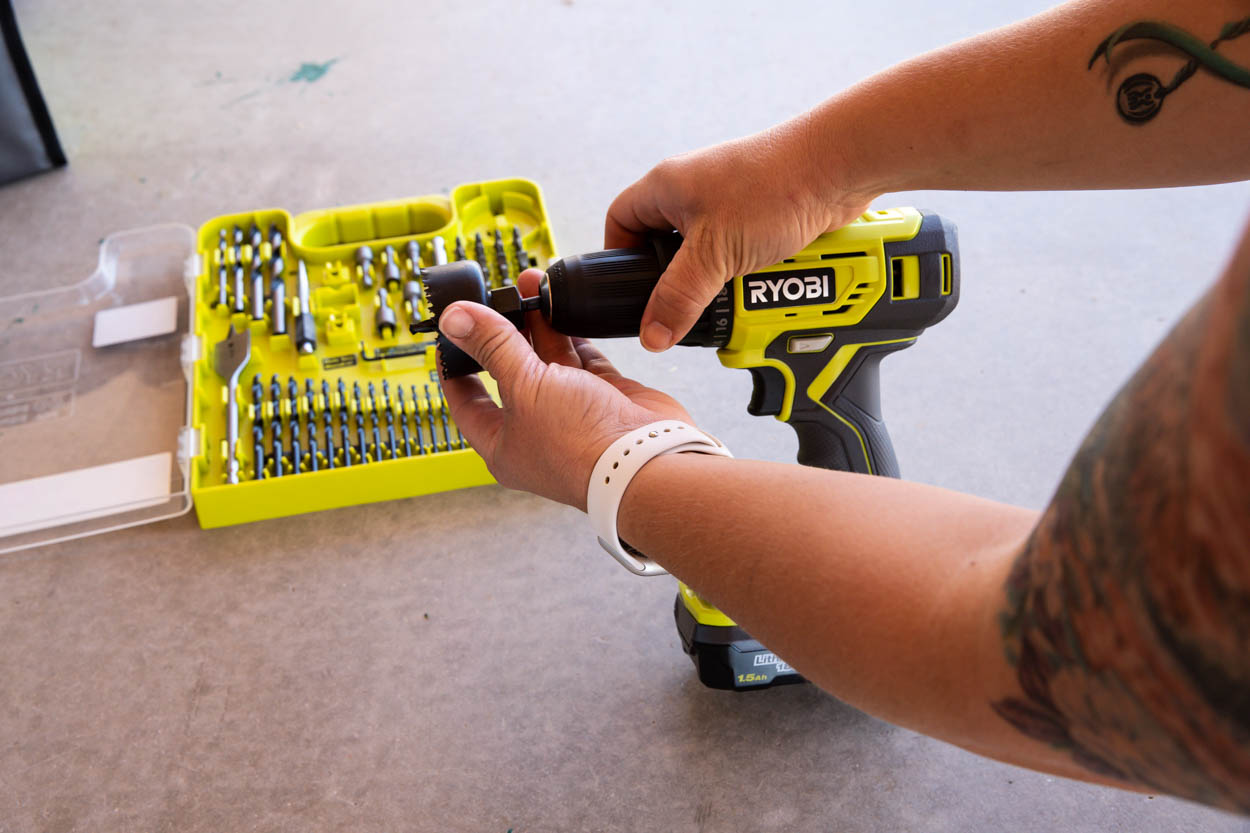 The bits fit into either the RYOBI Drill/driver or use the driving bits in the RYOBI Impact driver. The carrying case keeps everything together and organized so nothing gets lost.
If you're a new homeowner, new to DIY, or just in the market for some new tools for home improvement, you can't go wrong with the RYOBI ONE+ tools and bit set. It's a brand that you can depend on and a value that you will love. The Bosch Daredevil spade bit set is also a great set to have on hand for drilling holes like we did in our patio, or other DIY projects, like this ladder shelf I built for my oldest son several years ago.
For more information on all of these tools, visit The Home Depot online where you can take a look at the descriptions and also order your own for home delivery or store pickup.
DISCLOSURE: I acknowledge that The Home Depot is partnering with me to participate in the promotional program described above (the "Program"). As part of the Program, I am receiving compensation in the form of products and services, for the purpose of promoting The Home Depot. All expressed opinions and experiences are my own words. My post complies with the Word Of Mouth Marketing Association (WOMMA) Ethics Code and applicable Federal Trade Commission guidelines.