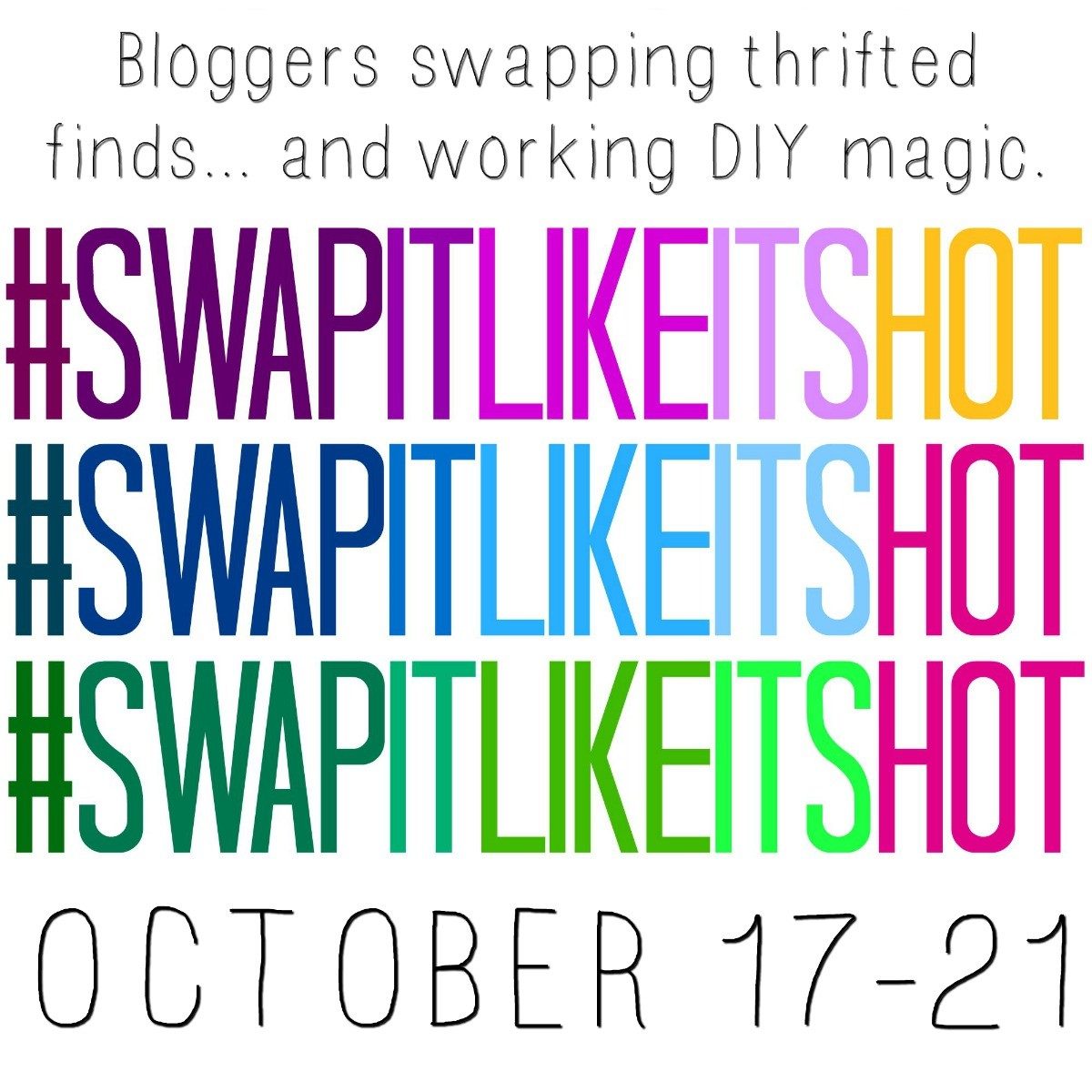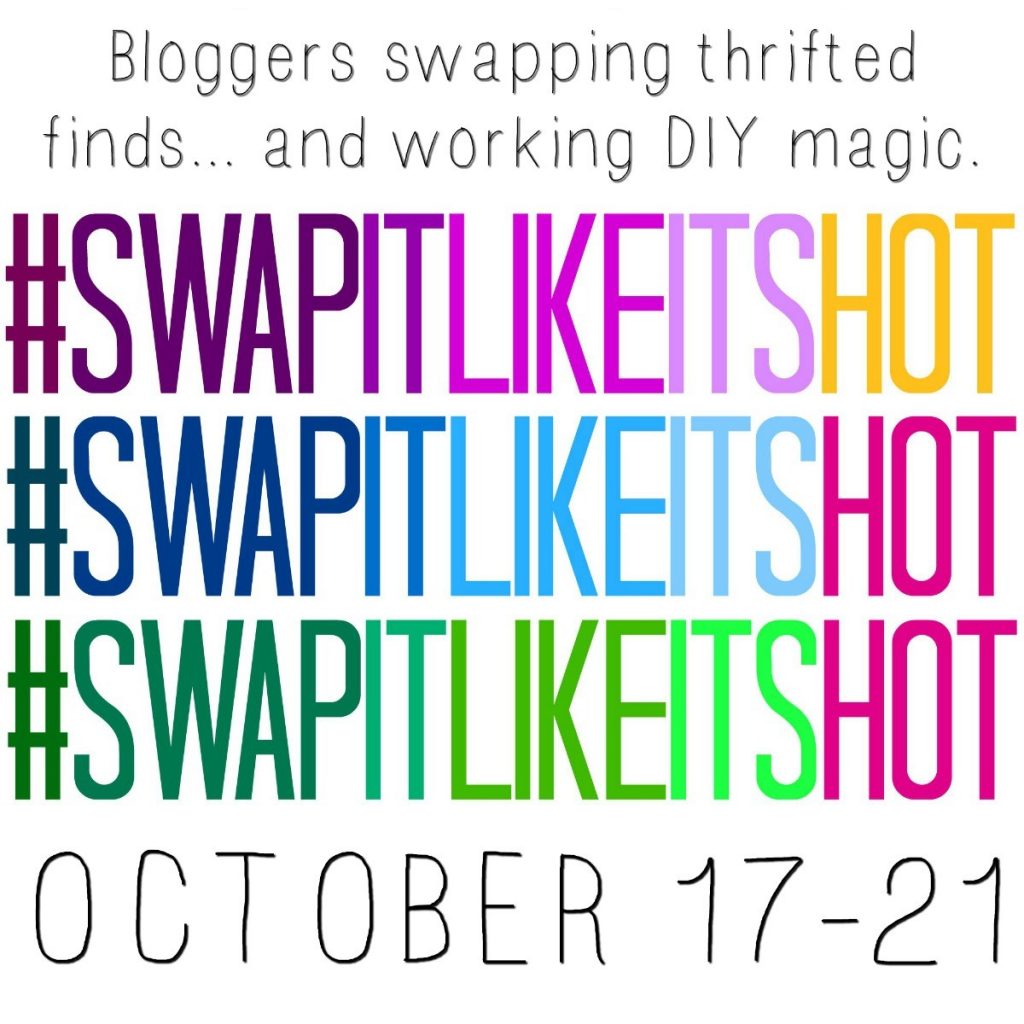 Hey there, everyone! Guess what day it is! No, it's not hump day. It's time for Swap It Like It's Hot! This is the sixth round of this crazy blog hop where a group of bloggers scour their local thrift stores looking for fun items that they send on to another willing participant who then turns it into something AWESOME! This is a time when we all think outside the box and breathe new life into someone's old castoffs. If you remember, last year I participated in round four of Swap It Like It's Hot and created a pretty fall tablescape.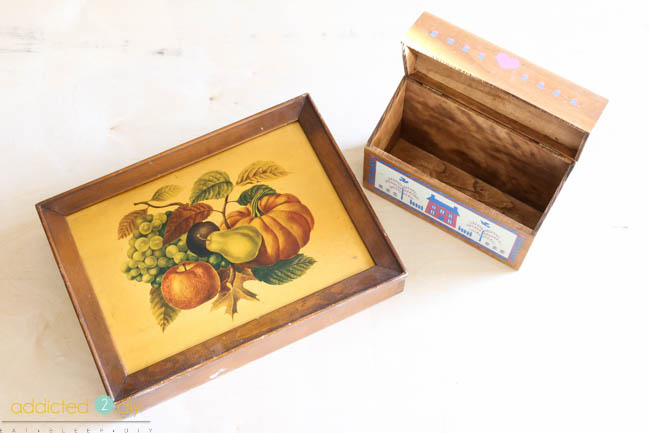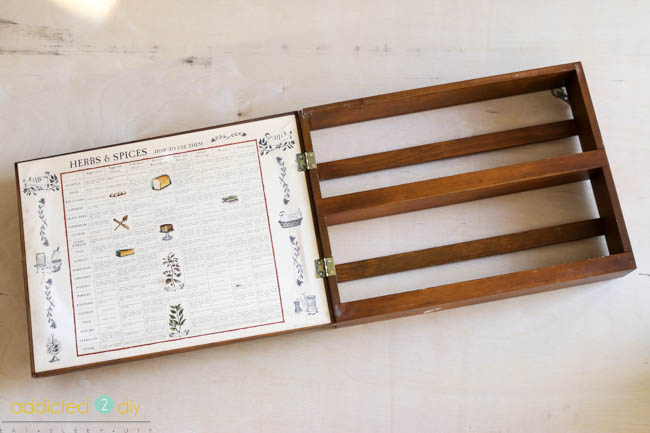 This year, the ever-so-talented Christy from Confessions of a Serial DIYer sent me these lovely finds. Repurposing items is not a strength I possess, so I sat and stared at these pieces for a while until inspiration struck. I decided I'd give the spice rack a makeover.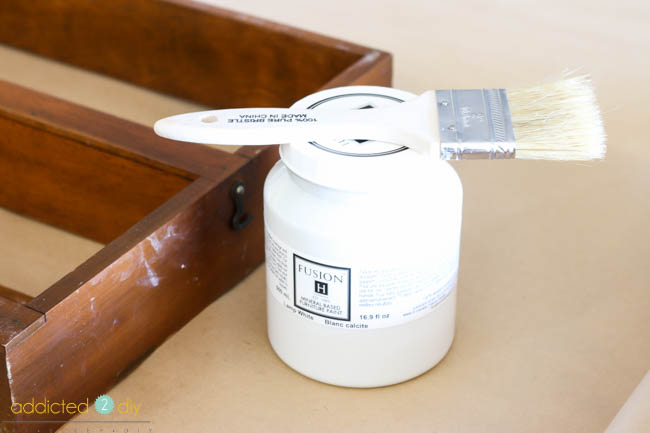 I grabbed my jar of Fusion Mineral Paint in Lamp White (affiliate link) and painted the entire frame of the spice rack as well as the door. I left the paper showing how to use spices as is. I thought it had a fun vintage look and would go great with the idea I had in my head. I painted the spice rack with two coats of paint and let it dry overnight.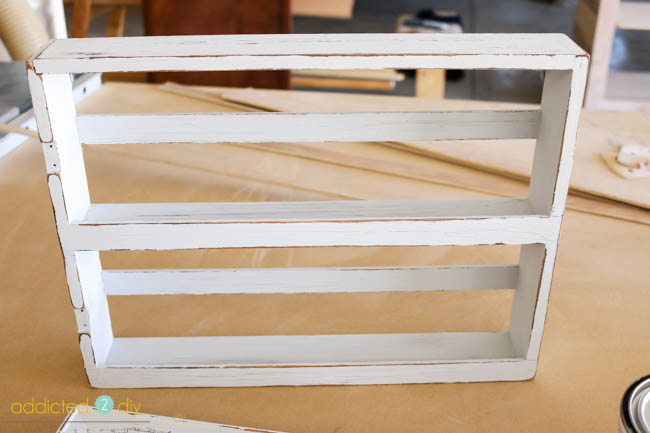 I grabbed some 80 grit sandpaper to give it a chippy, distressed look, then smoothed it all out with 220 grit sandpaper.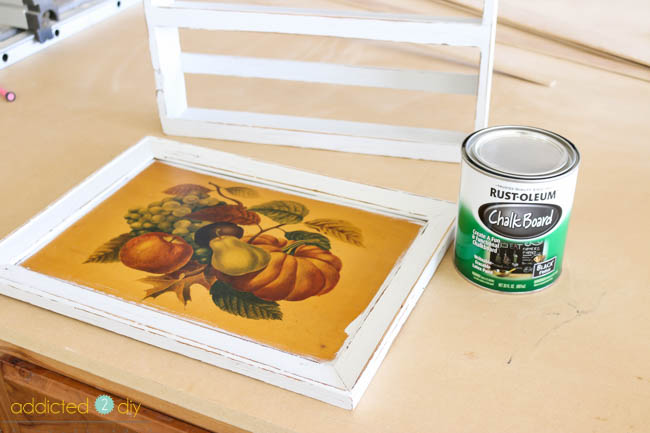 I painted the face of the door with two coats of chalkboard paint.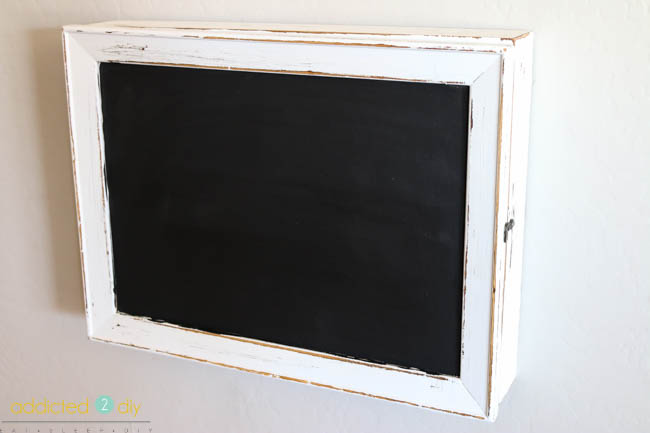 Once the chalkboard paint was dry, I reattached the door to the rack and hung it up on the wall.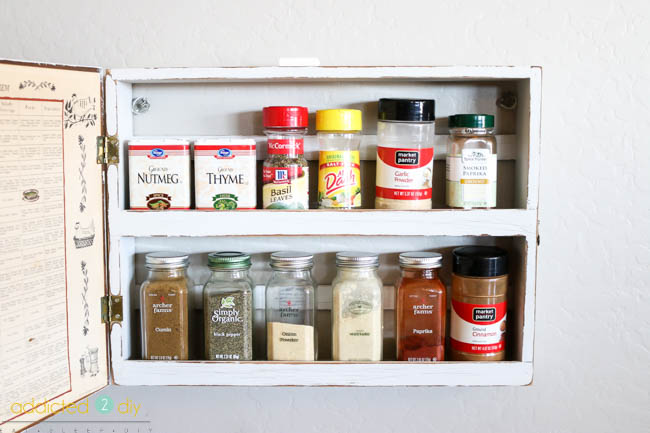 The inside holds plenty of spices and I love the vintage, farmhouse look that it now has.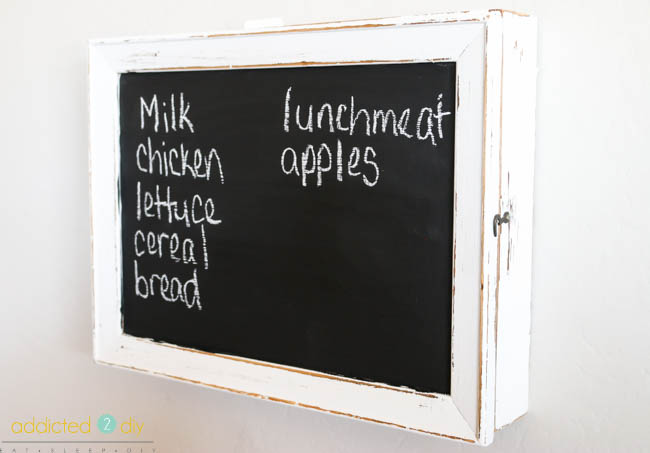 The chalkboard painted front allows me to keep track of what I need to add to my grocery list. What is so cool about this is that it doesn't just have to be used as a spice rack. It could be used in a bathroom to hold things like soaps, cotton swabs, etc. It could be used in a craft room to store things like thread, buttons, or whatever you like! I even considered hanging it in my shop and using it to store screws and nails. What would you use it for?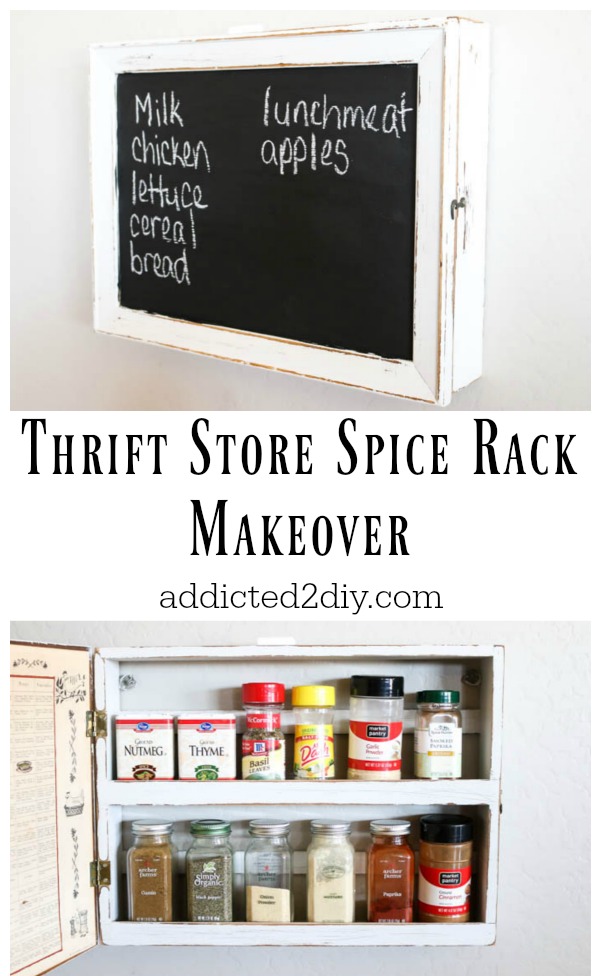 Now that you've seen what I made, be sure to check out what everyone else has made with their thrifted goodies! The list will be updated daily with everyone's creations, so make sure you check in for the rest of the week!
MONDAY
TUESDAY
Confessions of a Serial Do-It-Yourselfer
WEDNESDAY
THURSDAY
FRIDAY