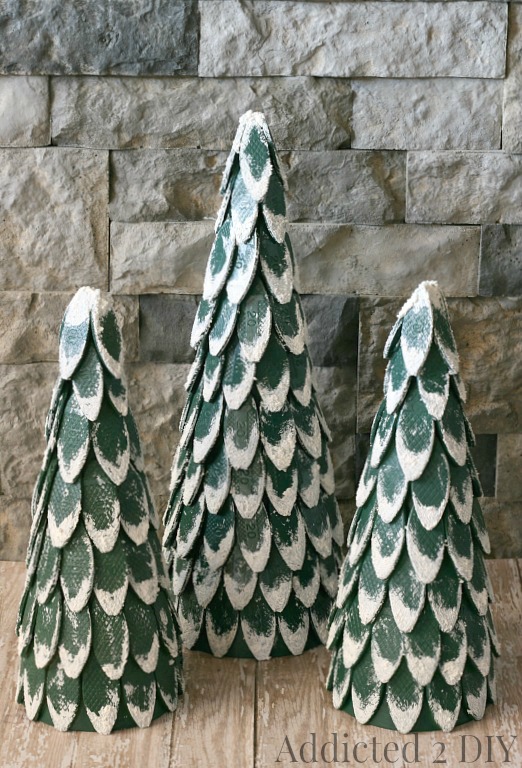 Hey everyone! I am so excited to share this latest project with you. It's a project I started last December, but never got around to finishing or posting. It was so late in the month that I decided it would be better to just put a pin in it and save it for this year:) When my husband and I built our farmhouse table, we used wood biscuits and a biscuit joiner to help strengthen the joints in the tabletop. We had some left over and I thought it would be fun to do something festive with them for Christmas.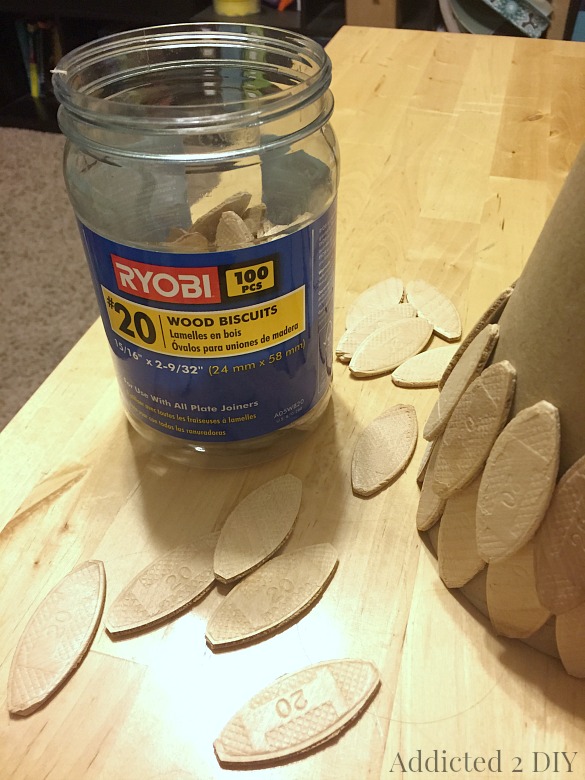 I started with paper mache cones. The smaller cones were 10 1/2 inches and the larger cone was 14 inches tall. I used #20 wood biscuits for the majority of the trees and used #10 sized biscuits for the top two sections of the trees. We happened to already have a bunch of #10 biscuits, so I didn't need to buy any of those. All in all, for three trees, you'll need around 2 containers of #20 sized biscuits and one container of #10 sized biscuits. I found mine near the saws and routers at Home Depot.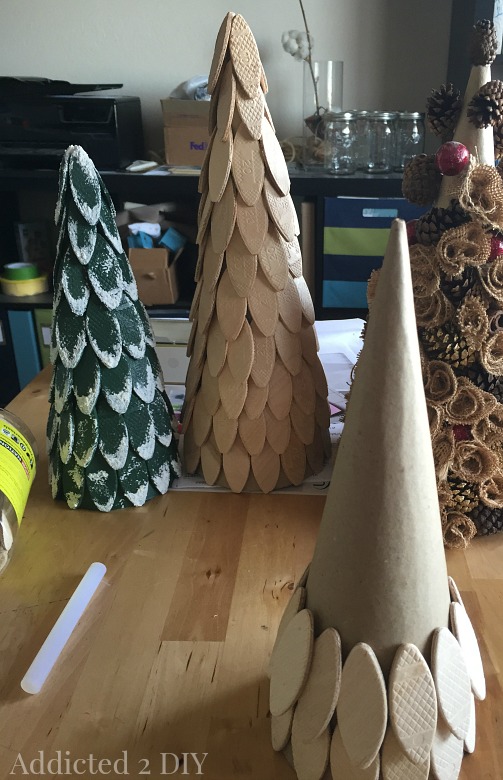 I used my hot glue gun and worked my way up the cone, starting from the bottom. Some of them will need to overlap slightly so that they all fit without too many gaps. You can see in the background one cone all glued up, plus the one I completed last year:)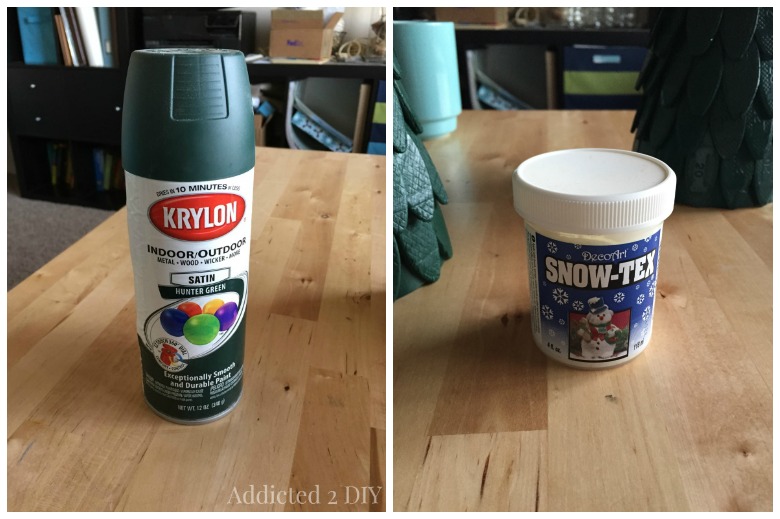 I used Krylon satin spray paint in hunter green and DecoArt Snow-Tex for the snow capped "branches."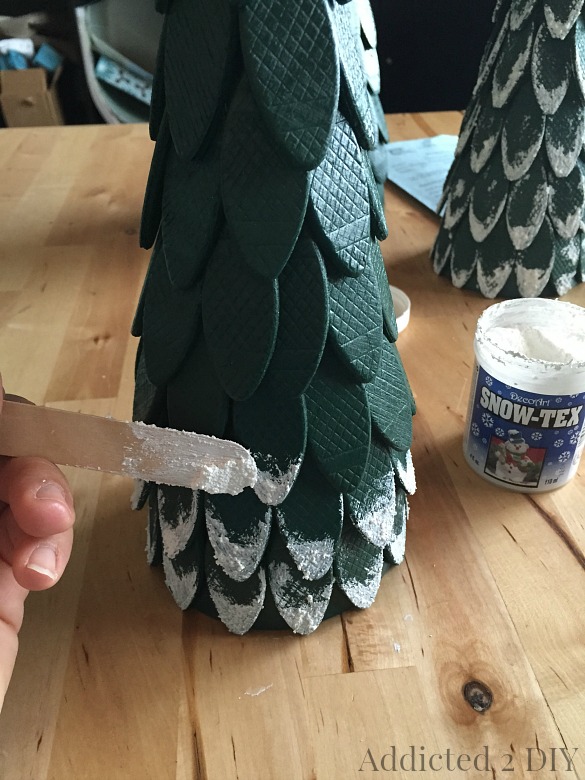 When the paint was dry, I applied the snow-tex to each biscuit with a popsicle stick. There really isn't a right or wrong way to do this. I just played around with it until I got the look I was going for.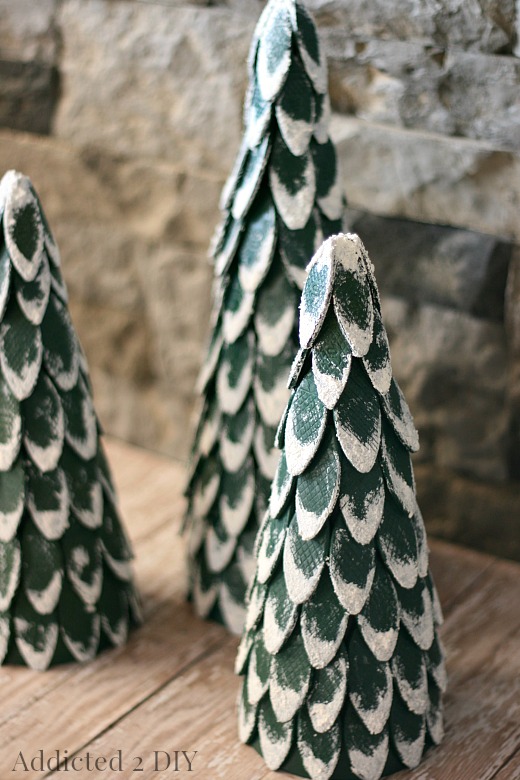 I just love how these turned out. They're so pretty and rustic, which is my favorite Christmas decorating style. I was so sad that I didn't have them finished to decorate the house last year, but I'm so happy to get to display them now! I haven't quite decided the best place for them yet, but once I get all of my decorations out of the attic, I'll figure it out. I'll be sharing it all in my Christmas home tour in a few weeks, so be on the lookout! I've got a few other types of trees I want to make, too, and I'll hopefully be sharing those fairly soon too.
What's your Christmas decorating style? Is it classic, rustic, whimsical?