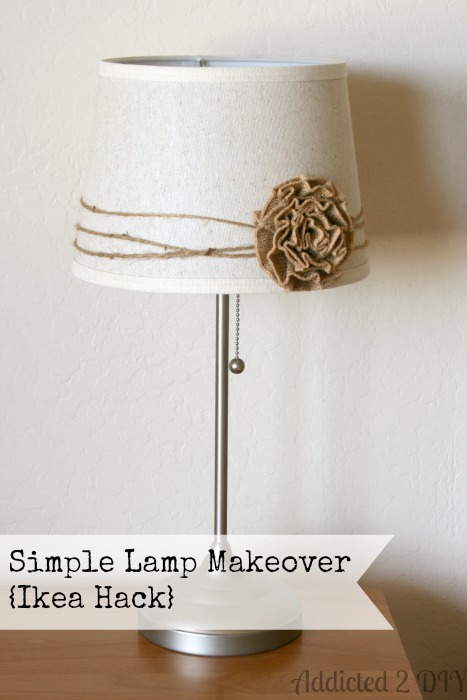 I've had this bedside lamp from Ikea for almost 10 years now. I've always liked it, but it needed a little something to dress it up a bit. When the original pleated paper lampshade fell apart about two years ago, I bought some plain cloth lampshades from Target (my husband has the same lamp). I did it with the intent to dress them up somehow but couldn't ever really settle on an idea for them.
Remember when I shared my tutorial for making simple rosettes using pleated fabric ribbon from Michaels? Well I bought the same ribbon in burlap too! I knew it would be the perfect addition to these boring lampshades.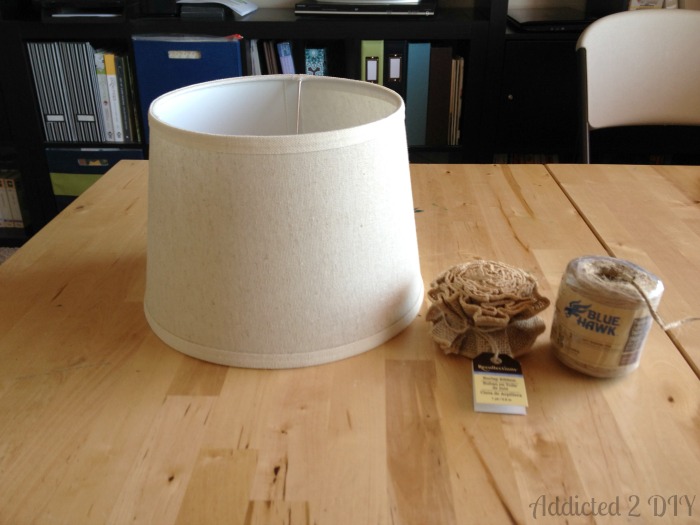 I took the lampshade off and gathered up my supplies. On top of placing a rosette on the lampshade, I also thought it would be a nice touch to add some jute twine that I always have on hand for various projects.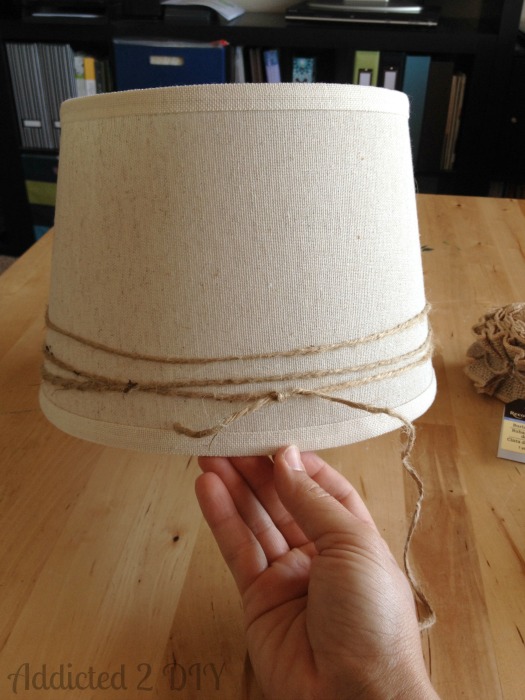 I wrapped the twine around the lower half of the lampshade a few times and secured it with a knot.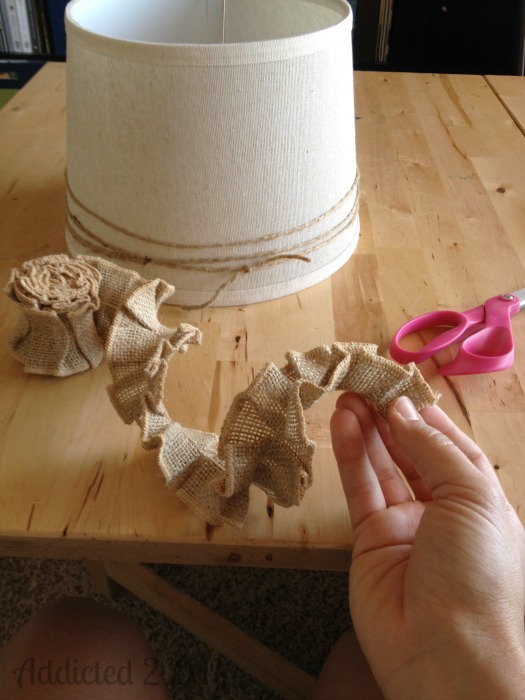 I grabbed my burlap ribbon to make the rosette. This ribbon is a bit wider than the other fabric ribbon I bought, so it makes a much bigger rosette. Perfect, since I was only putting one one the lampshade.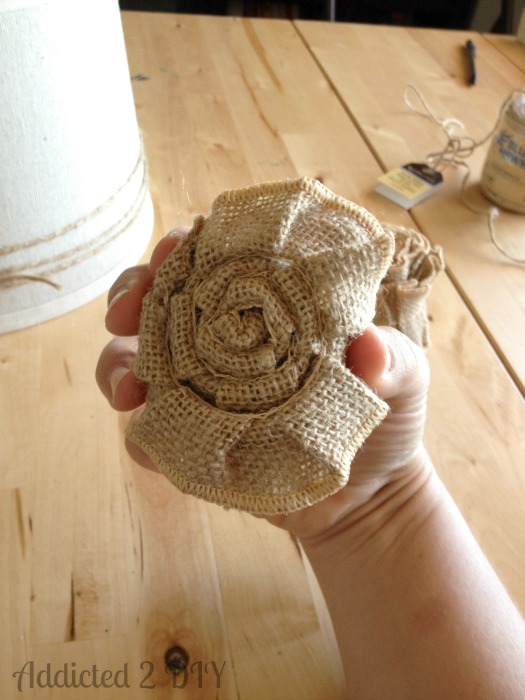 I rolled the burlap until I was satisfied with the size of the rosette and then used my hot glue gun to apply glue to the majority of the rosette. Then I stuck it onto the lampshade over the knot in the twine.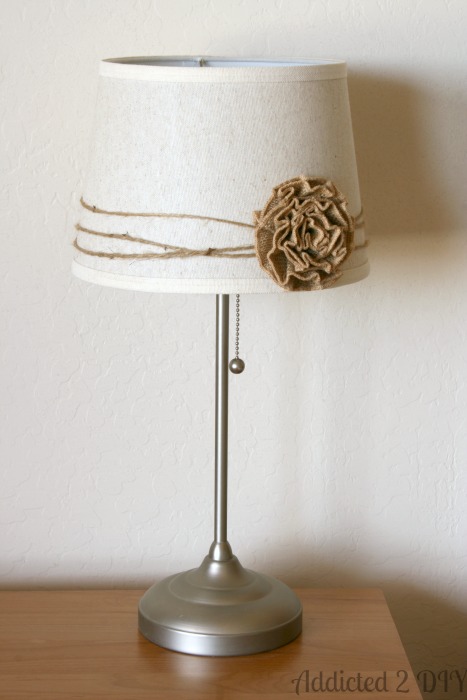 I'm loving the look of my "new" lamp! It literally took me maybe 5 minutes to decorate the shade. I've already warned my husband that his lamp is next! I'm so excited to have finally completed my first Ikea hack. I've seen so many amazing hacks out there in blog land and I've been wanting to tackle one for quite some time. Have you made your own Ikea hack yet?
I'm participating in a fun blog hop filled with quick and easy crafts that can all be completed in under 15 minutes. Head over to The Country Chic Cottage and check out all of the other crafts in this blog hop.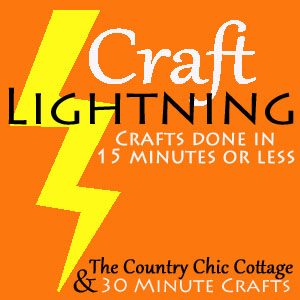 Linking up to these parties: