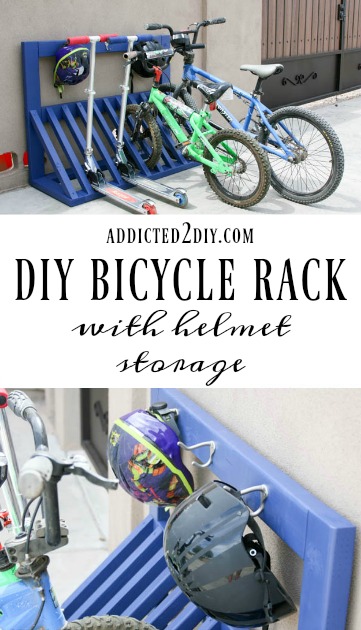 Hey everyone! I'm pretty excited to share the tutorial for this bike rack with you today. This project came out of necessity. As in, I needed it or I would I was going to lose my mind. For all of you parents out there, I'm sure you can relate to the seemingly constant pile of bicycles and scooters. I only have two kids, but I swear it feels like we have ten with the bikes, the scooters, the skateboards, etc. If they lay their bikes on top of each other, the pedals get tangled in the spokes, helmets always get lost, you can't walk through the garage, I could go on and on. I decided enough was enough and came up with plans for a bike rack that would also hold their scooters AND helmets! I've got the step-by-step tutorial for you, but you can also download the printable plans below.

Step 1: Assemble the base. Drill 1 ½" pocket holes into 36" pieces. Using wood glue and 2 ½" pocket screws, clamp and attach to 17" side pieces.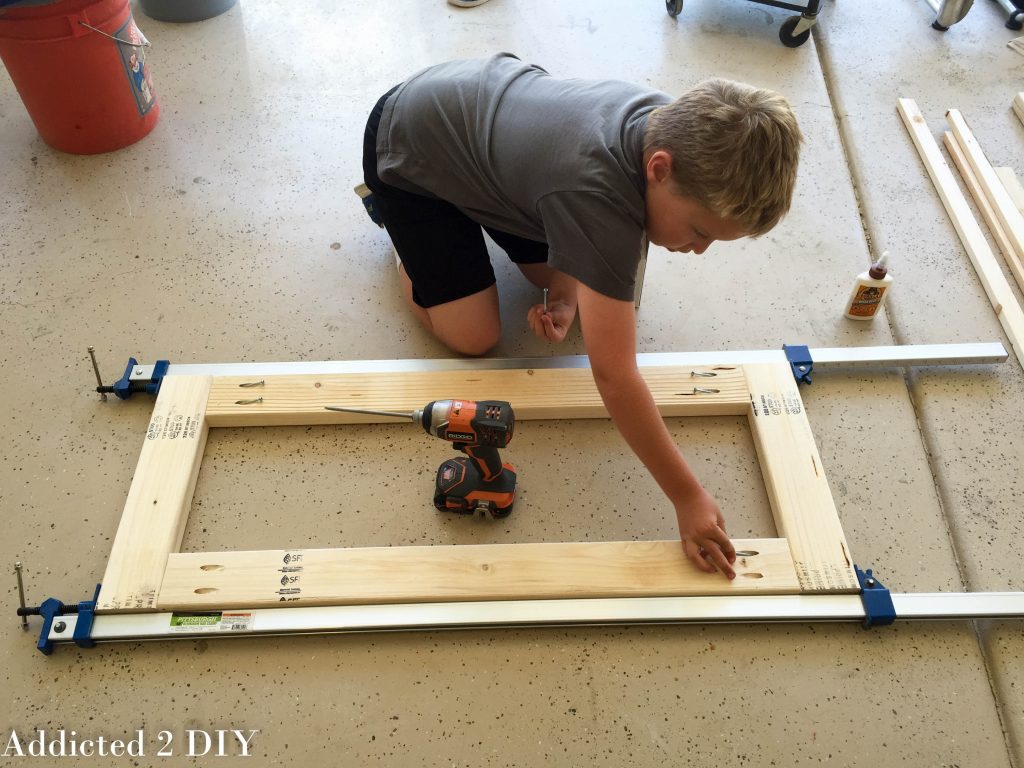 Step 2: Attach back. Drill 1 ½" pocket holes into 30" back pieces. Attach flush with back of base using wood glue and 2 ½" pocket screws.
Step 3: Attach cross supports. Drill 1 ½" pocket holes into each end of 36" cross pieces. Clamp and attach to back with wood glue and 2 ½" pocket screws. Attach top piece flush with top of back pieces. Attach middle brace 10 7/8" down from top piece.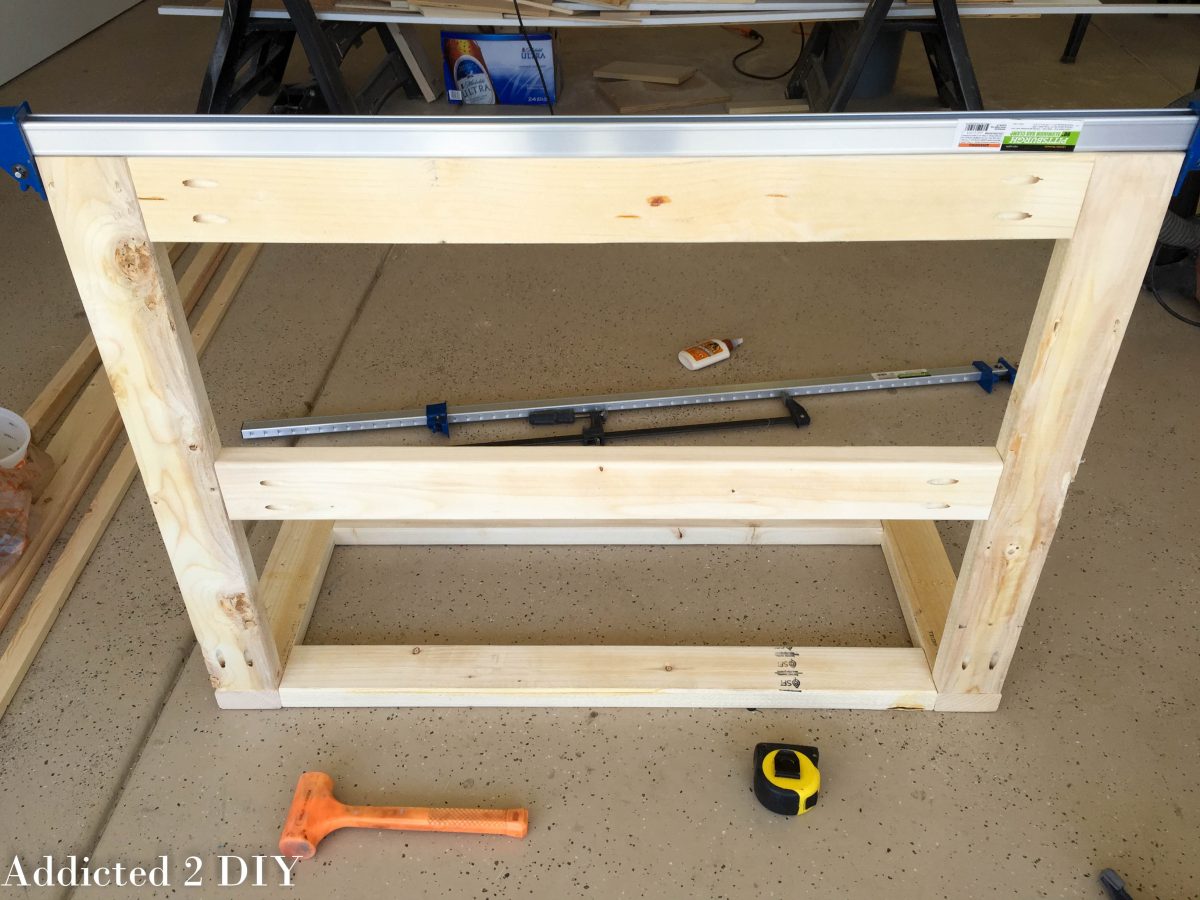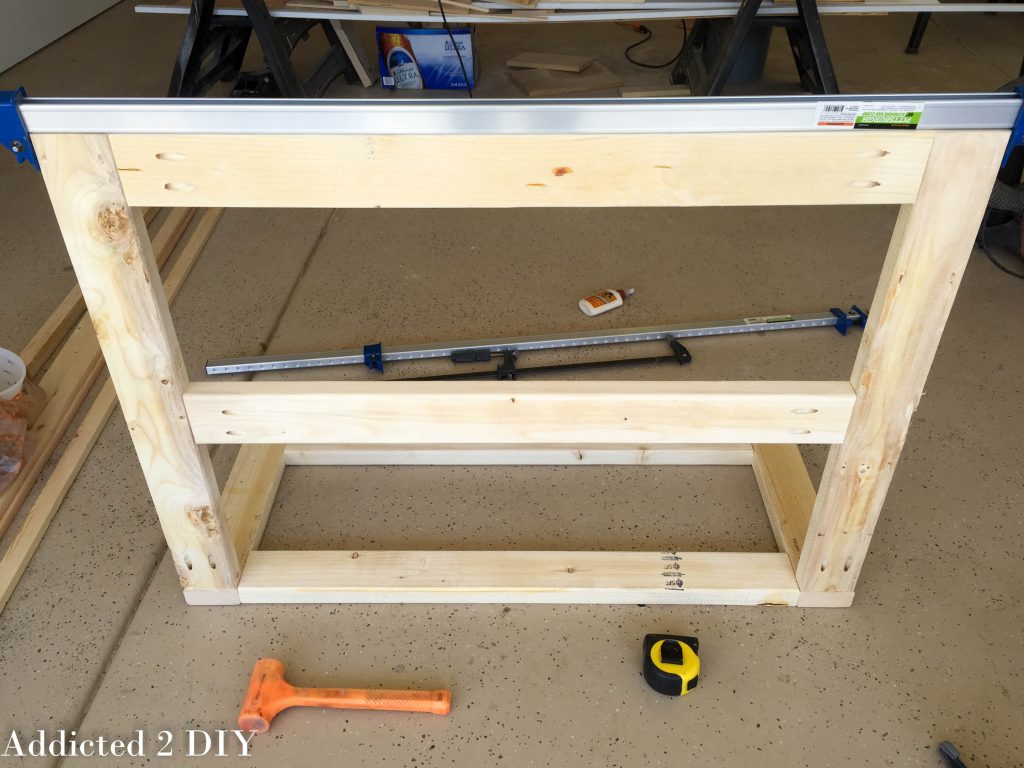 Step 4: Attach 2x2s. Measure ½" in from each end of the base. Place 2×2 pieces on each end and drill a pilot hole into the top and bottom of the 2×2. Screw 2" wood screws into into the 2x2s attaching them to the base and the back, making sure to check for square on the back. Starting on one side, measure 2 ½" and attach the remaining 2×2 pieces.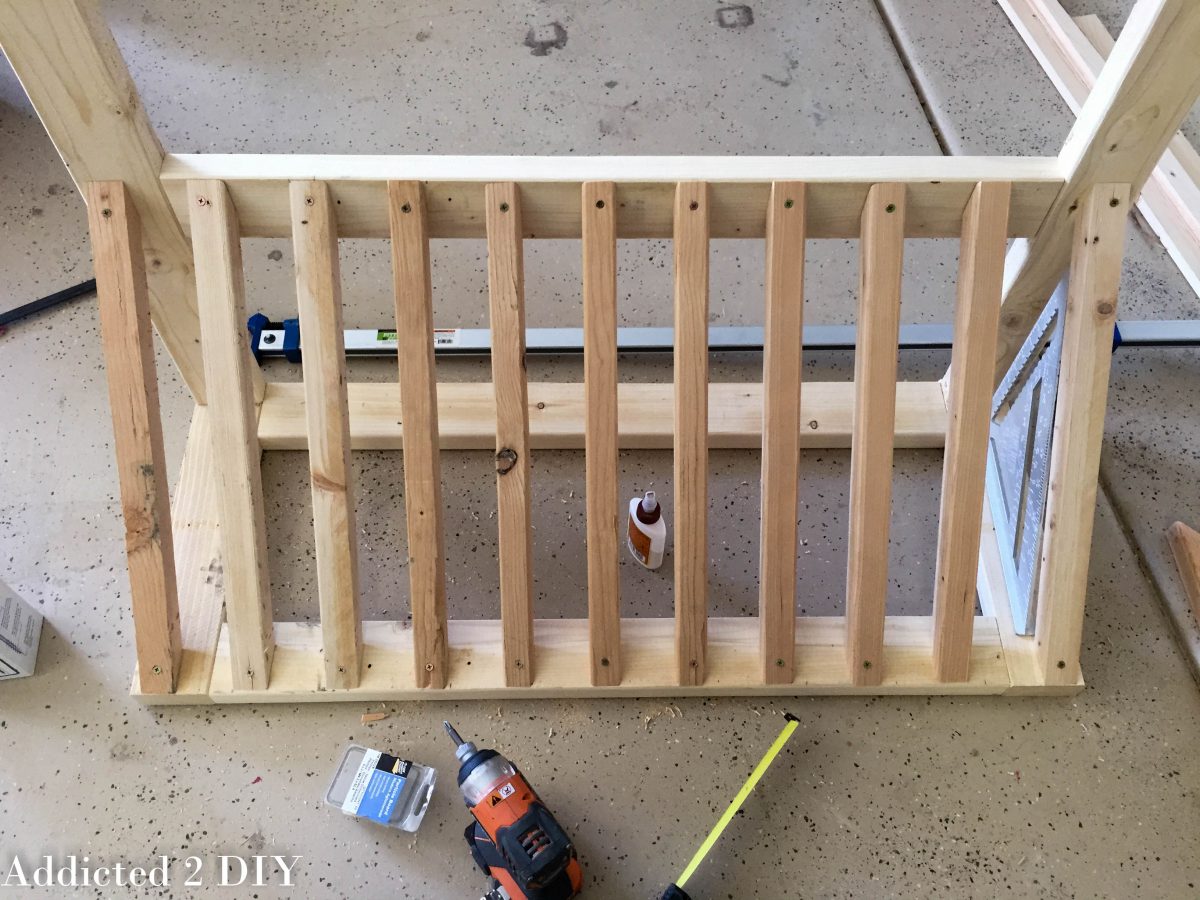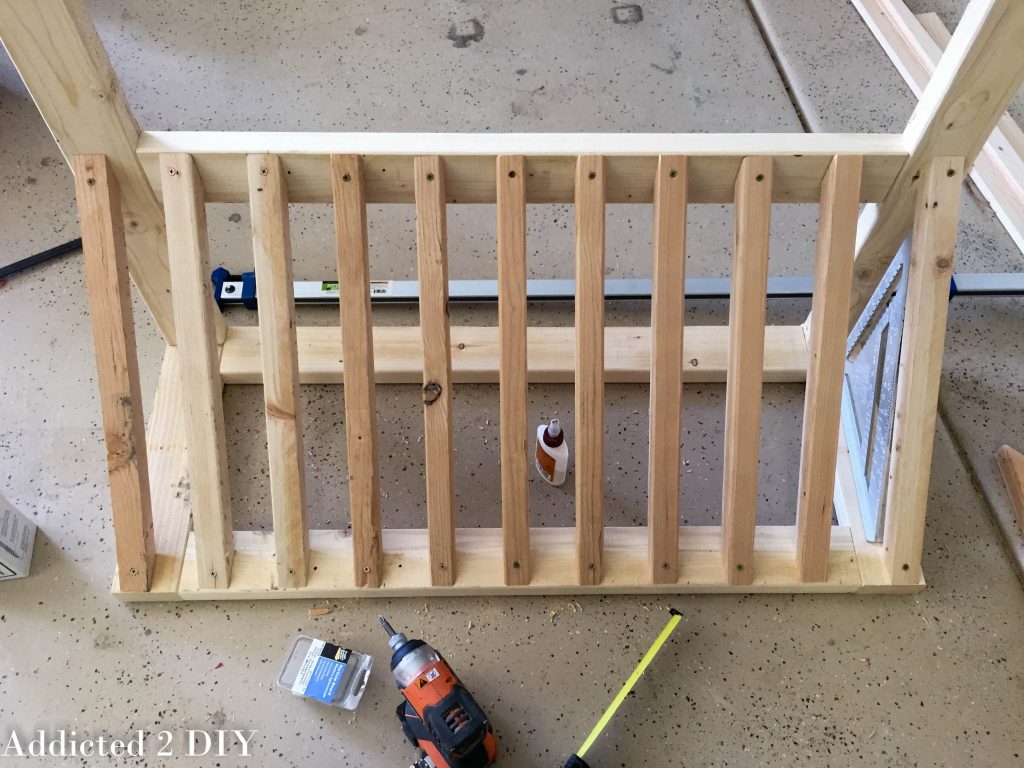 Step 5: Gather all of your supplies to paint the finished bicycle rack. Straining the paint, even a brand new can, is so important. You don't want to get started painting and have to stop because there's globs of paint clogging your sprayer.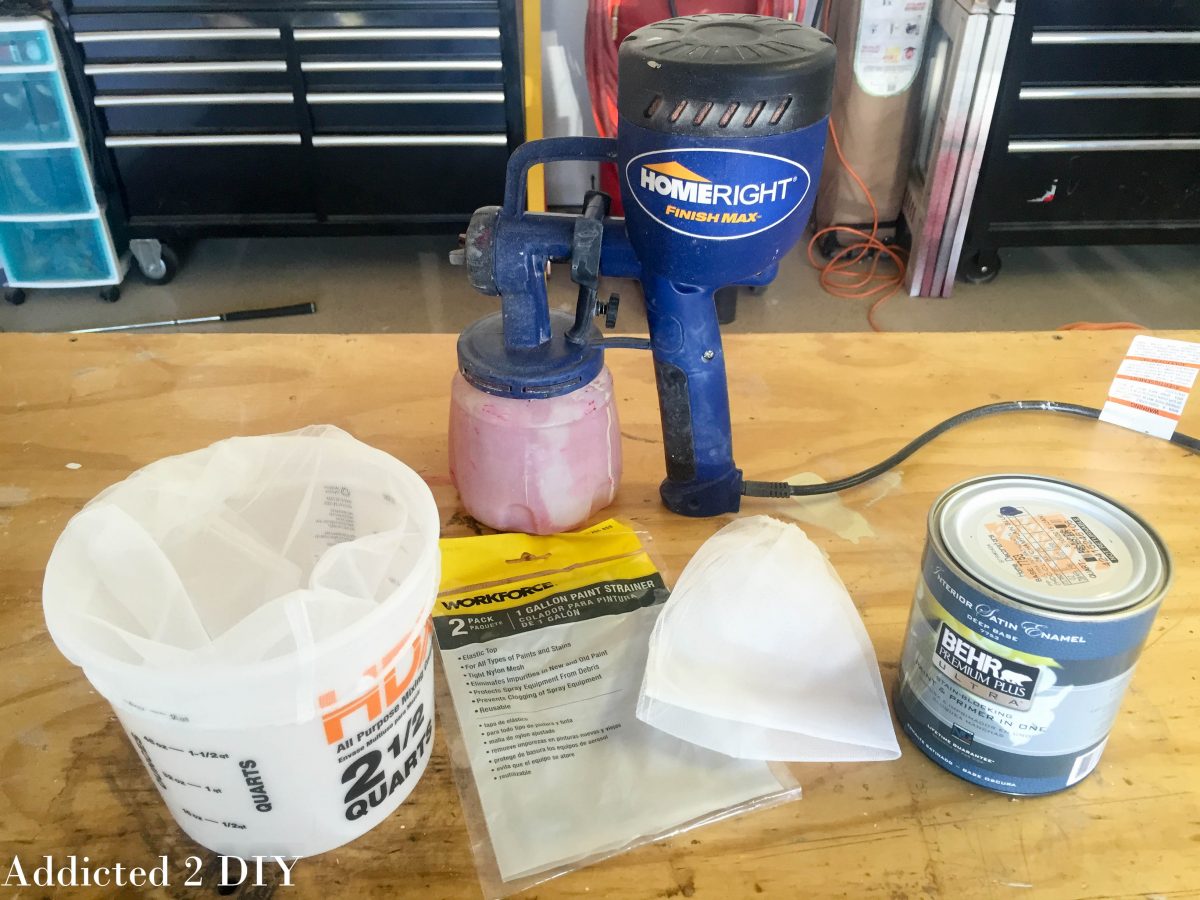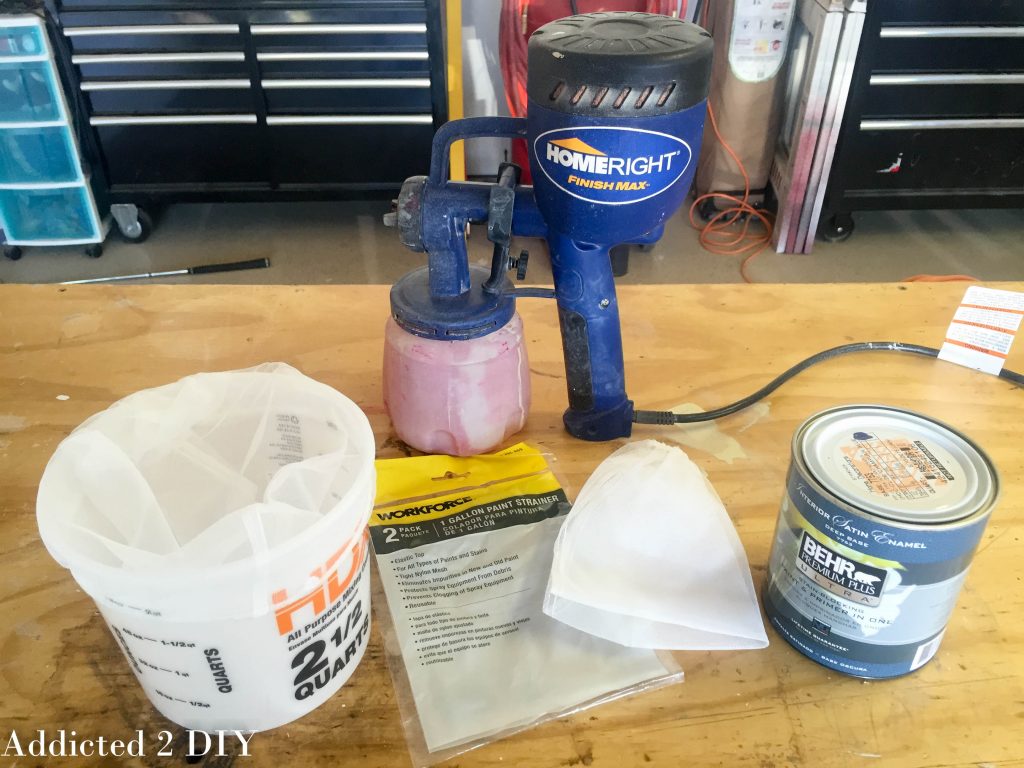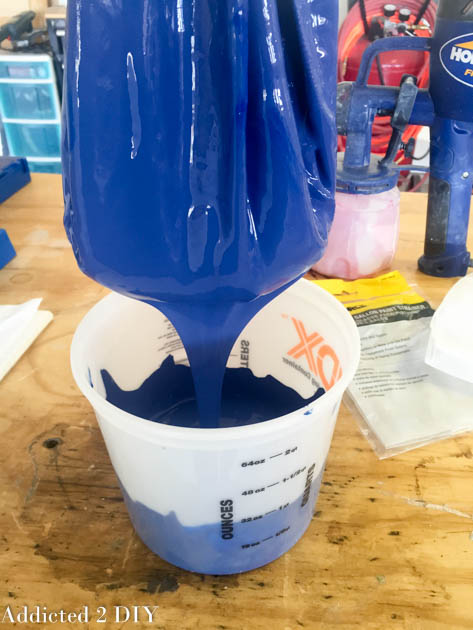 Step 6: Dilute the paint. I used water-based latex paint, so it's diluted with water. If you're using oil-based paint, follow the instructions on the can for how to dilute it. HomeRight includes all of the handy instructions on how much to dilute your paint, so you'll get the optimum performance out of your Finish Max.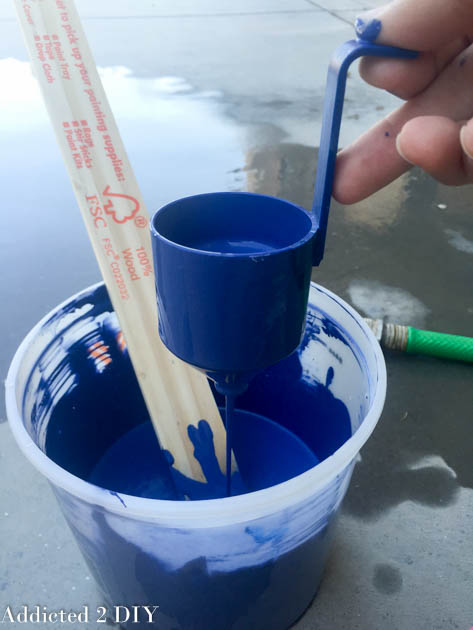 Step 7: Paint the entire bike rack with 2-3 coats of paint. I say up to 3 coats because the wood likes to soak up the paint, and it's going to be used and abused by kids, so the more protection it can get the better.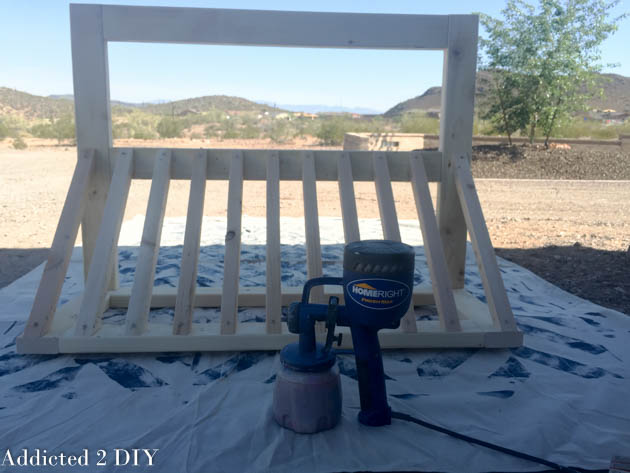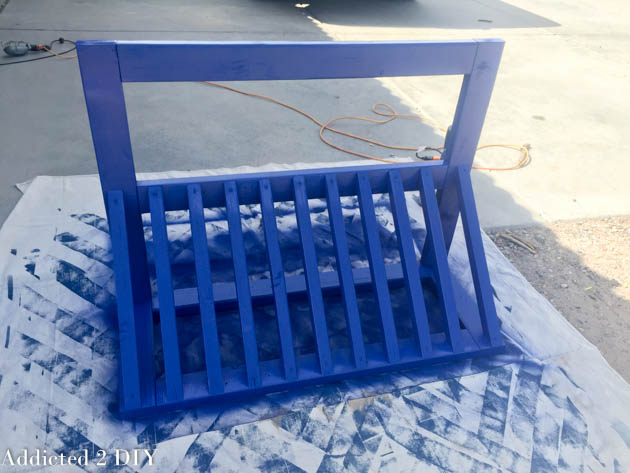 Step 8: Attach the coat hooks to the front of the bike rack to hang helmets.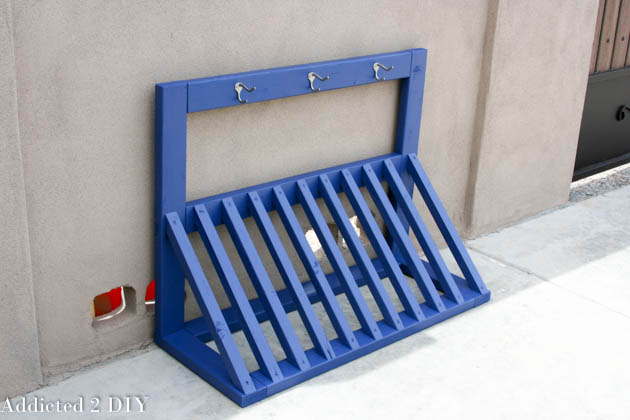 My boys absolutely love their new bike rack! They think it's so cool that there's room for their scooters and that they can hang their helmets up. I think they got tired of losing them too.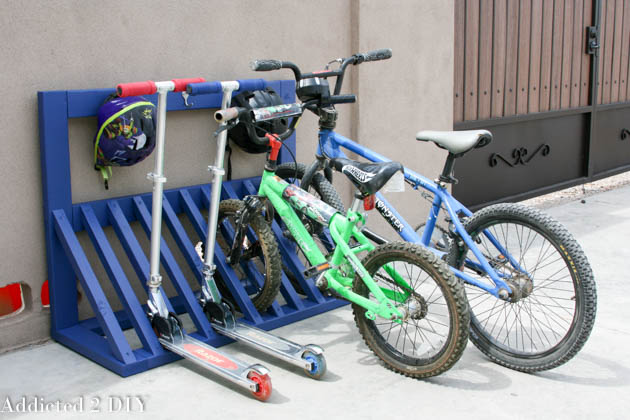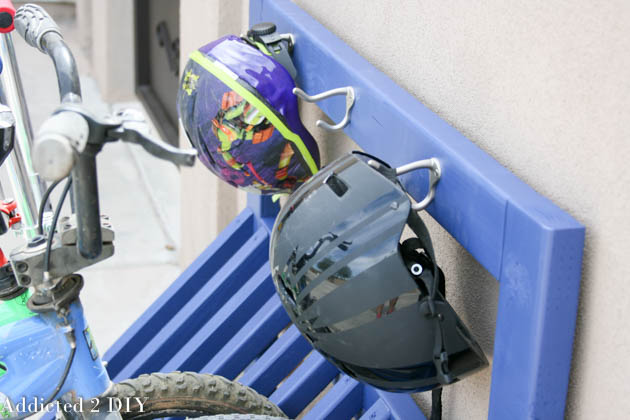 Don't forget to download the printable plans to build your own! If you have built one, I'd love to see it! Just shoot me an email with photos or give me a shoutout on social media to be featured! DISCLOSURE: I am HomeRight brand ambassador. I was compensated and/or provided product for this post. All opinions are 100% my own. This post contains affiliate links. If you purchase a product from one of these links, I will receive a commission at no extra cost to you.