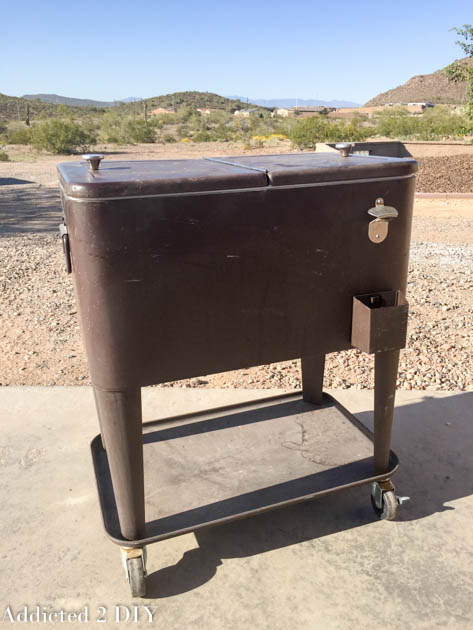 About a year and a half ago, our neighbors offered us this metal ice chest after they had gotten a new one. I instantly accepted and I had the idea of painting it, but it just never happened. It sat in our garage glaring at me every time I walked past it and I'm pretty sure my husband was glaring at me too, since it was another thing taking up space. We don't entertain much in the warmer months, but now that we have a new pool, I know that will change and it gave me the motivation to finally give this baby the makeover it deserved!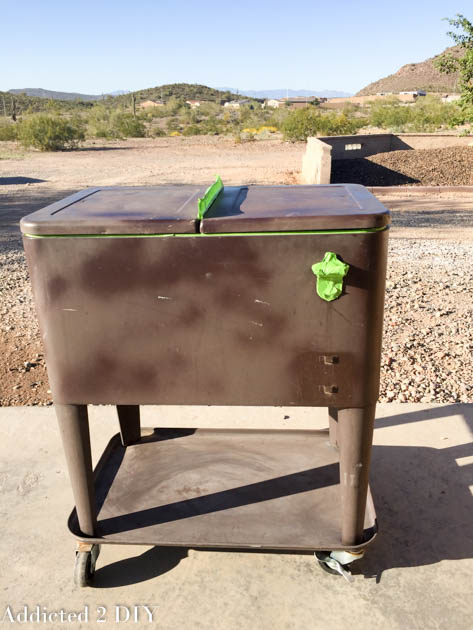 Before I painted it, I hosed it down to get any dirt off of it. I took off everything I could, then covered everything else with painter's tape. I covered the casters with pieces of aluminum foil since taping them off would have been quite the headache.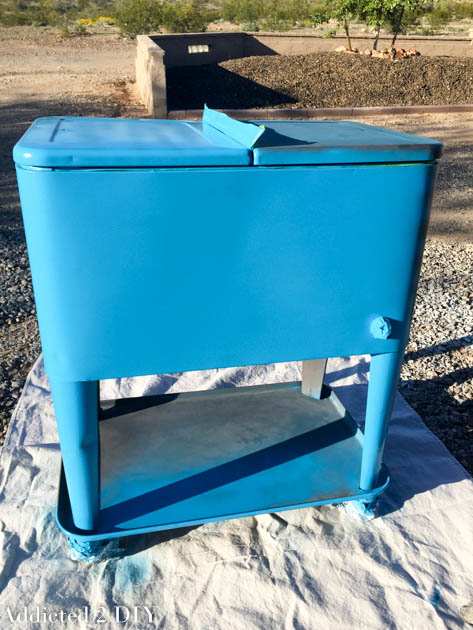 I chose Rustoleum Painter's Touch 2x satin spray paint in oasis blue. It's a fun, summery color and perfect next to the new pool! I used about 1 1/2 cans of spray paint. I probably could have used less if the wind weren't blowing. Unfortunately, that is a constant problem when you live on top of a hill.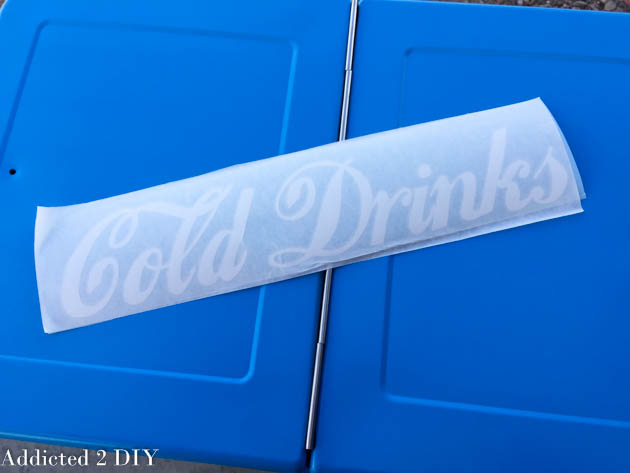 Once it was painted, I let it dry overnight. The ice chest has sort of a vintage feel to it with it being metal, so I wanted a vintage-looking font. I chose Loki Cola from DaFont and cut it out of permanent vinyl and applied it to the front of the ice chest.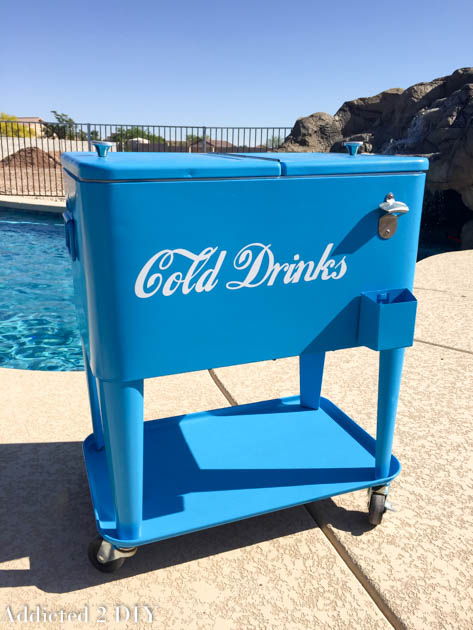 It's hard to believe it's the same ice chest! Even my neighbor couldn't believe it, but he was so excited to see us give it a new life.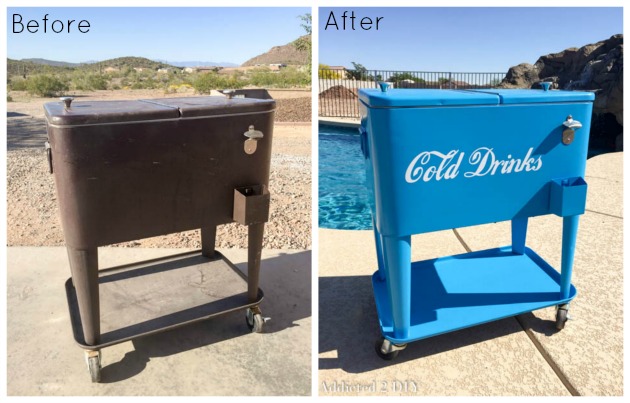 The ice chest was perfect for my youngest's birthday party this past weekend and I know it will get TONS of use this summer! I can't wait!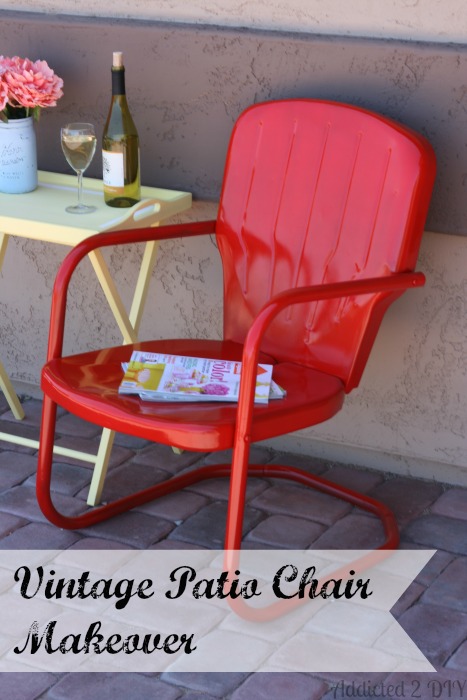 If you're looking for a little more spray painting inspiration, you can see how I made over this vintage patio chair that belonged to my great grandparents. It's been almost a year and it still looks amazing!
Linking up at these parties: