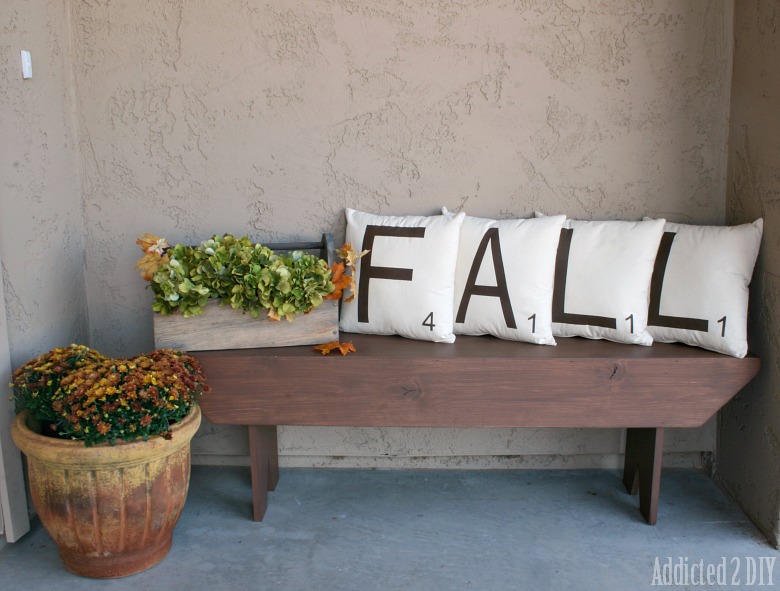 Happy Friday! I'm still working away on fall projects leading up to the big fall home tour that I am a part of later this month. Today I'm sharing a sewing project, which is a rare thing here on the blog. It's no secret that I have a love/hate relationship with my sewing. I don't exactly jump for joy when I'm about to use my sewing machine, but there are times when it has saved me a good deal of money.
Back in February, I signed on to make a fall project for DecoArt. You know those little fliers in craft stores that highlight a craft featuring a certain product along with a tutorial? Well these pillows were made for one of those fliers for Jo-Ann. I'll confess that I haven't scoped out the store yet to see if the little flier is there. It would be really cool if they are though! I love playing Scrabble and when I was challenged to make a fall project, I instantly thought of making these fun pillows. They were really easy to make and there's a little twist that I added to them that makes them even more fun and versatile!
Here are the supplies you'll need for this project:
Americana Acrylic Paint in Burnt Umber and Santa Red
Americana Fabric Painting Medium
2 yards of unbleached canvas type material
2 – 1" foam paintbrush
4 – 24" sheets of vinyl or other stencil material
Die cutting machine or craft knife
4 – 16" pillow forms
4 – 16" zippers in ecru color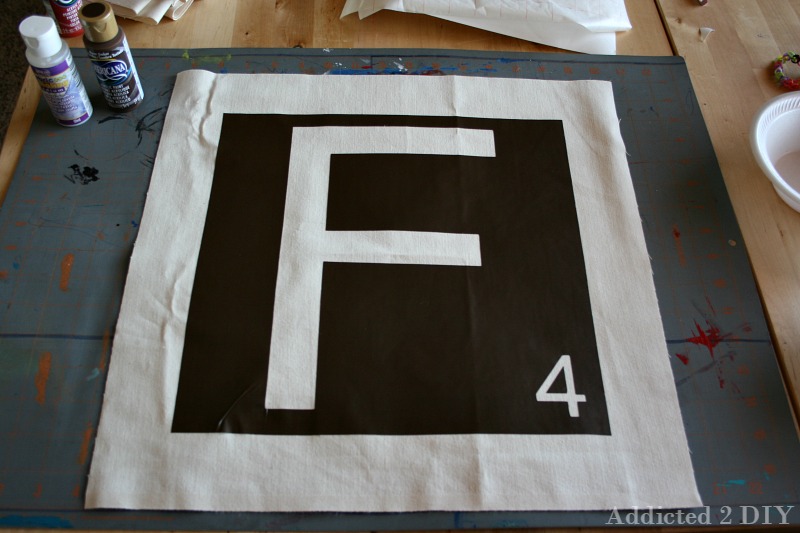 I cut out 8 squares of fabric at 16″ each. I then cut my letters and corresponding numbers out of vinyl and centered them on the pillows. The size of the lettering is really dependent on the size of your pillows.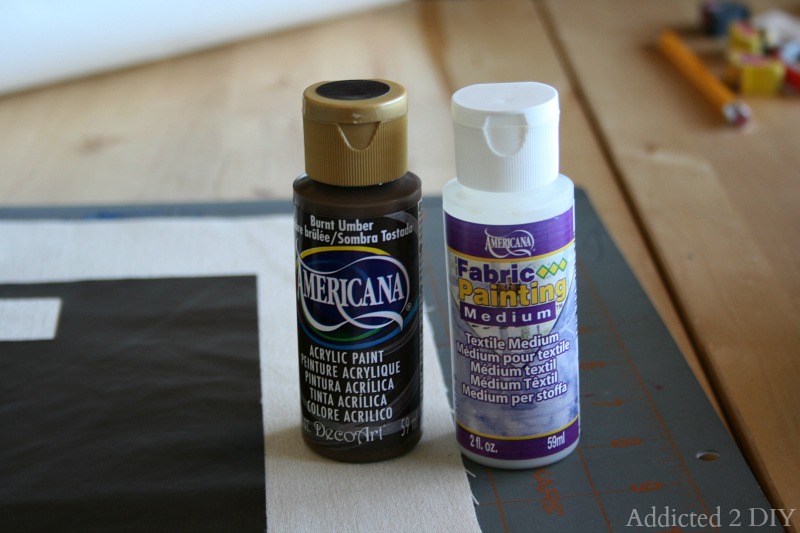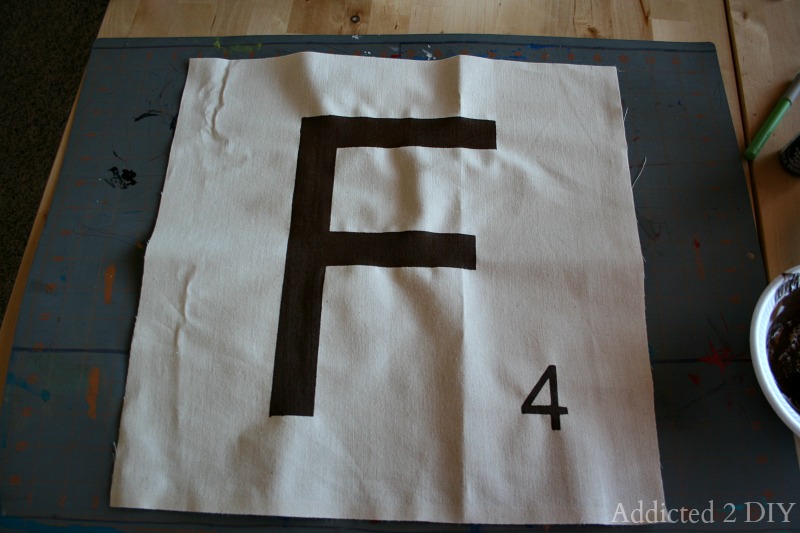 I mixed my paint with fabric medium and painted it onto the stencils, then carefully peeled them up while the paint was still wet.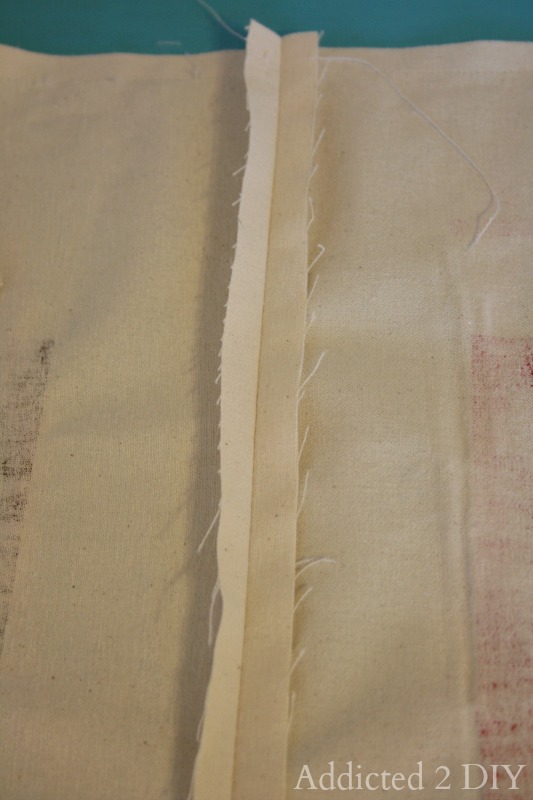 Sewing the zipper onto the pillow cases is the first step. Placing the right sides of the fabric together, sew a 5/8″ seam across the bottom of the pillow case. You'll want to use a basting stitch for this step. Iron the seam open.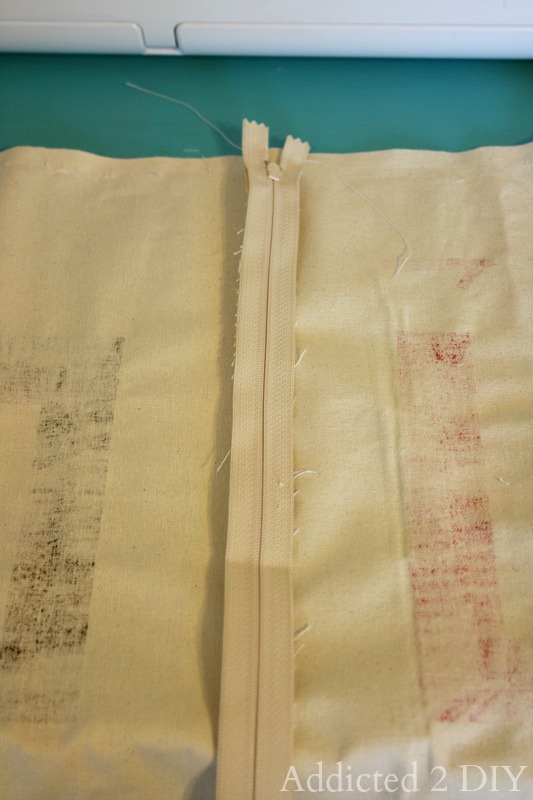 Place the zipper face down over the opened seam and pin into place.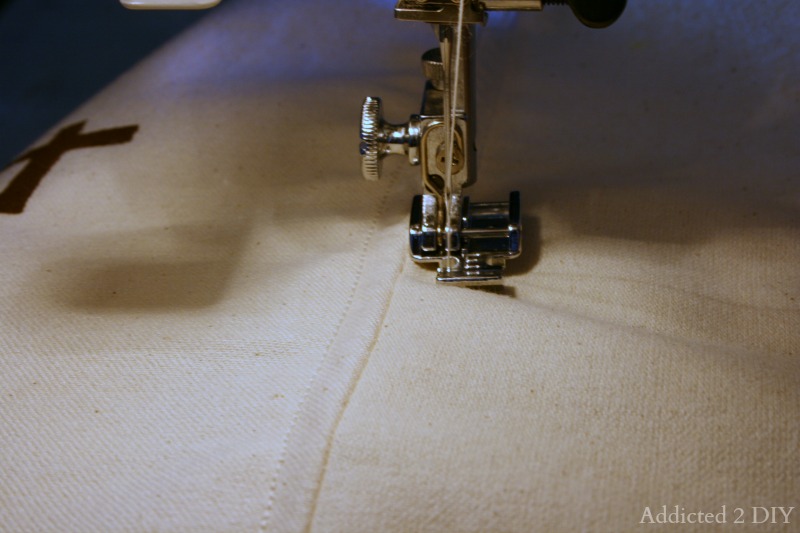 Reset your machine back to its normal settings to sew the zipper into place. Flip the pillow case open and sew a stitch along each side of the zipper, using a zipper foot.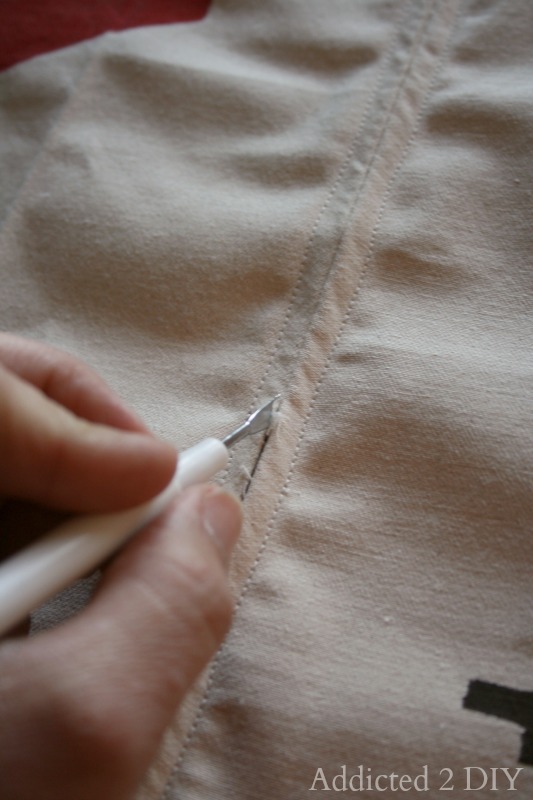 Use a seam ripper and cut the center stitch open to expose the zipper.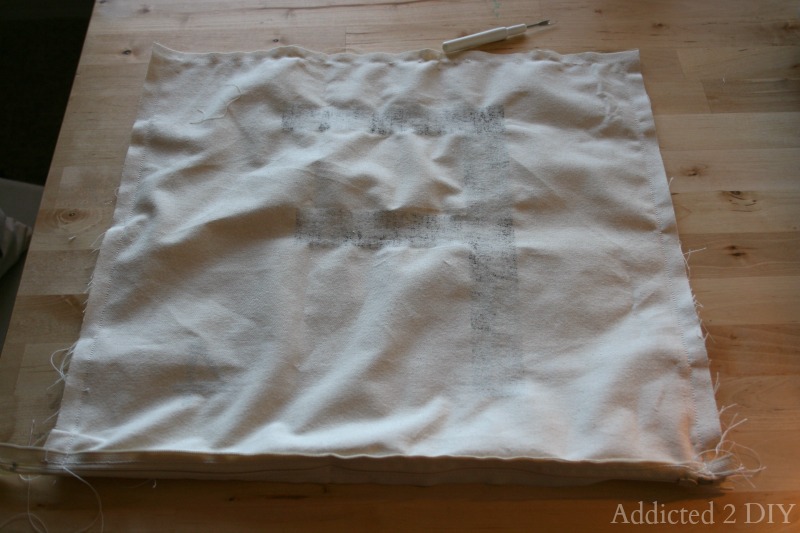 I sewed the remaining three sides together using a 5/8″ seam allowance.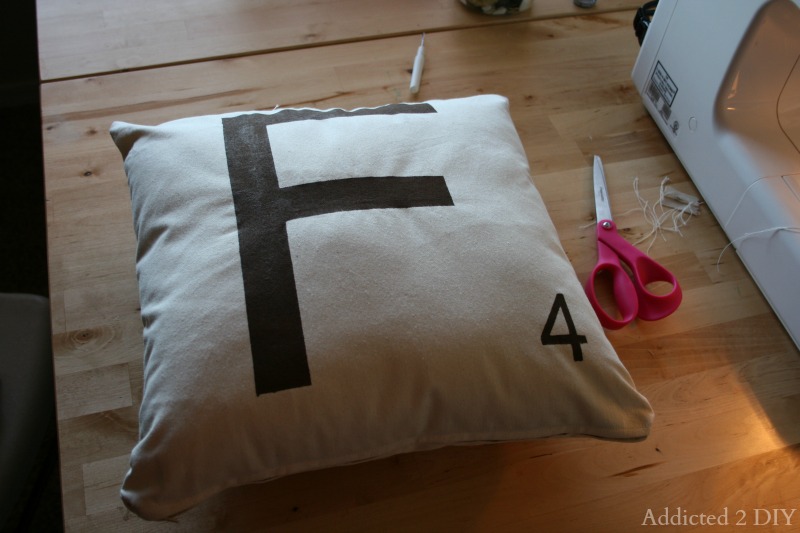 Once finished with the other three pillows, I turned them right side out and stuffed the pillow forms into the cases.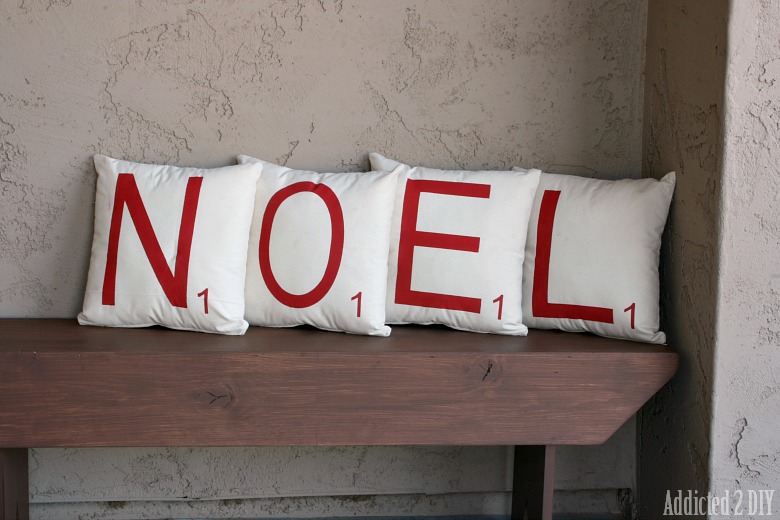 Remember that twist I was telling you about? I painted the other sides of the pillows with NOEL! I just followed the same steps as I did with the FALL letters. I was a bit disappointed when I realized that the tile scores for all of the letters were 1, but it is what it is. I do love the fact that I can flip these over and I'm all set for Christmas!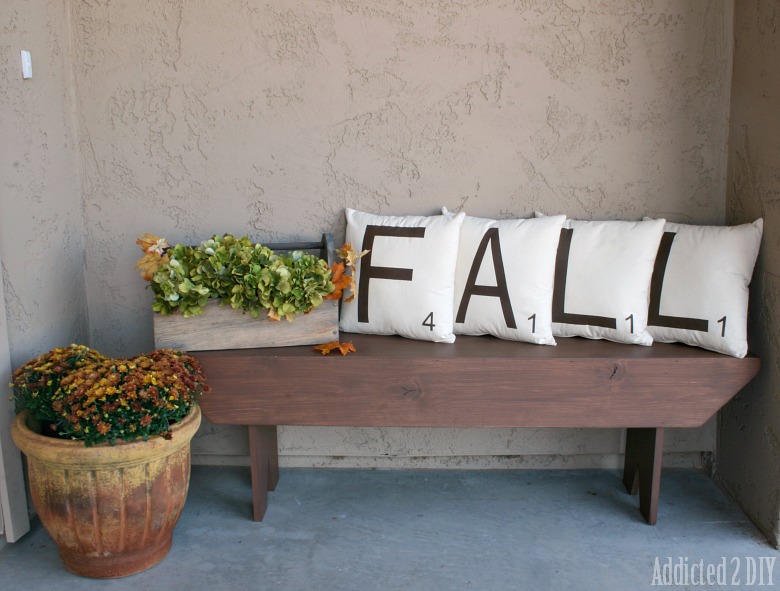 These pillows are perfect on my new bench on the front porch. I've always wanted to decorate my porch for fall and I'm so excited to finally do it! Next week I'll be sharing with you how simple it was to build this bench. There may even be a giveaway involved, so check back next week!
Linking up at these parties: