Hi everyone! The day is finally here and I'm ready to open my home up and share my rustic Christmas home tour. Christmas is definitely my favorite holiday and I absolutely love to deck my house out in Christmas decor. This year I've gone even more over the top. My husband told me I've gone a bit overboard, but I don't see it that way;) Let's get started, shall we?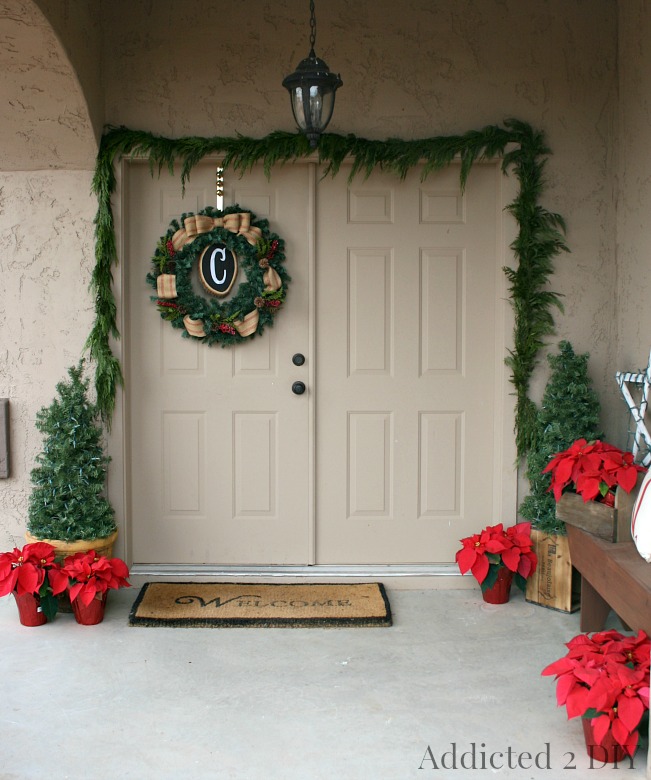 On my front porch, visitors are welcomed by the monogram wreath that I made last year. It was the first wreath I ever made and I absolutely love it. I also have trees on each side of the door that I made using tomato cages, garland, and lights. I picked up the gorgeous poinsettias from Home Depot's Black Friday sale. I can't believe these were only $.99 each! I also got the cedar garland during their sale too.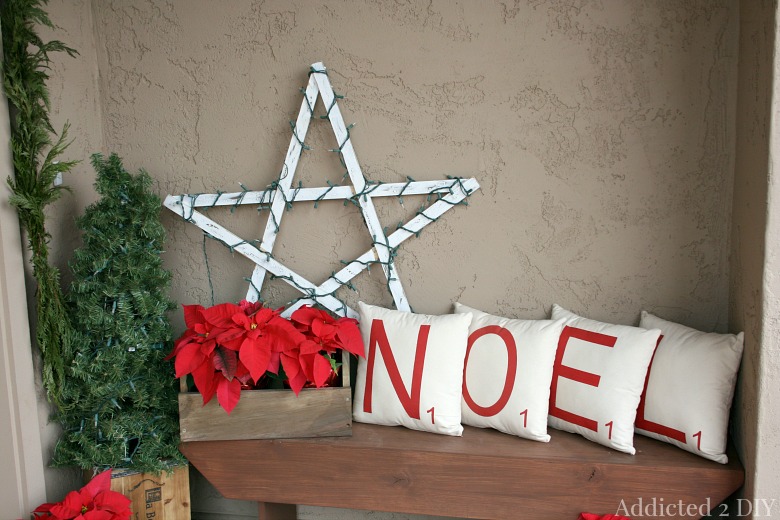 You may remember the Scrabble tile pillows from my fall home tour. I just turned them around to spell out Noel.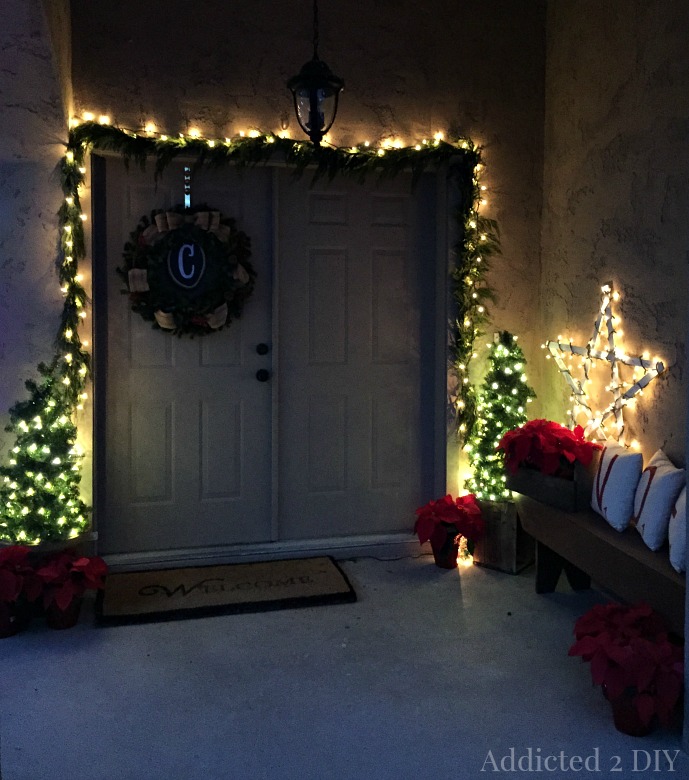 As much as I love my porch during the day, I think I love it even more at night. It's just so warm and inviting!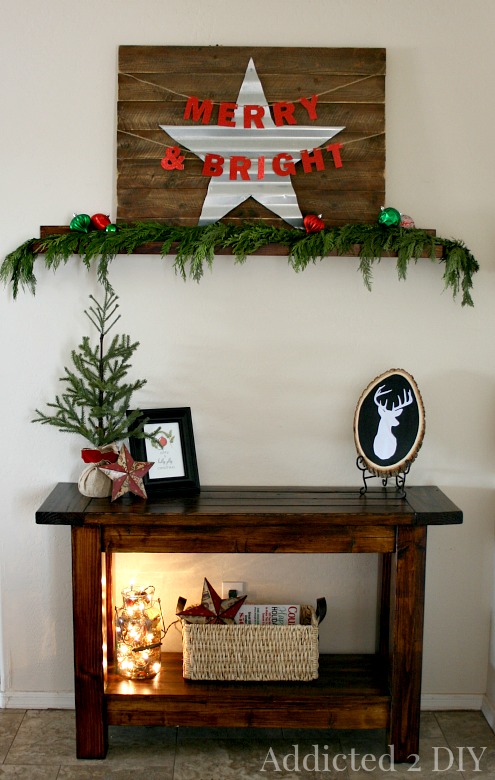 Right when you walk into the entryway, you see the Pottery Barn knockoff console table decorated with a few rustic touches like the wood slice deer silhouette and the lantern I filled with some pine cones and a strand of white lights.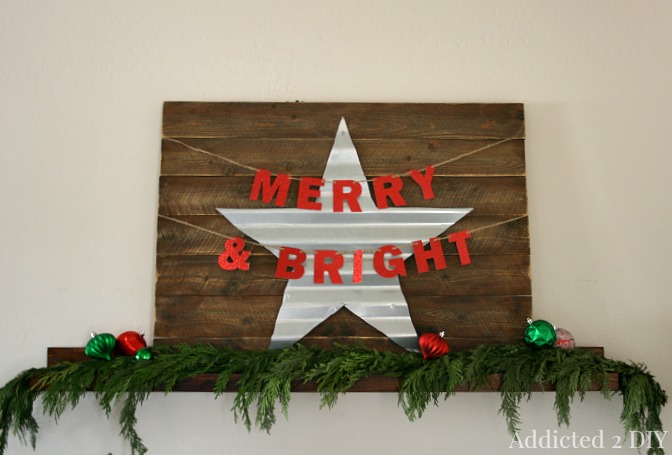 For the shelf above the table, I shopped around my house and decided that my corrugated metal star art would be perfect for Christmas too. I cut the "Merry & Bright" banner out of red glitter cardstock on my CAMEO. It love the pop of red.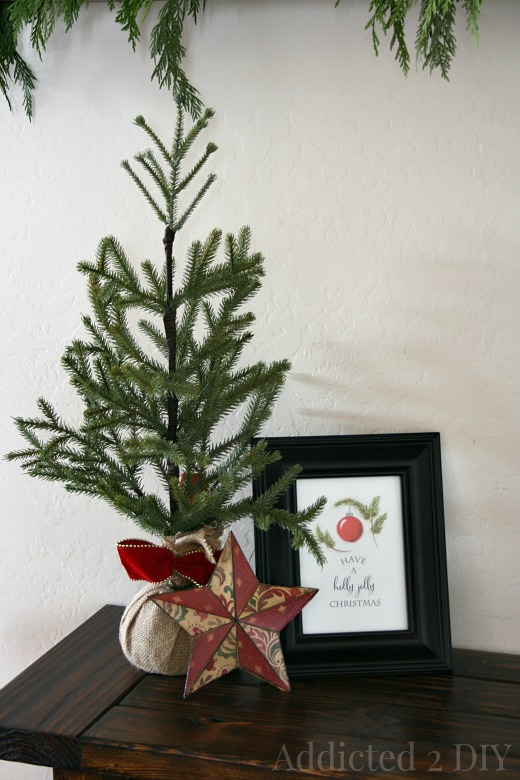 I found some super cute (and free) Christmas printables from On Sutton Place and placed one in a frame next to my little Christmas tree.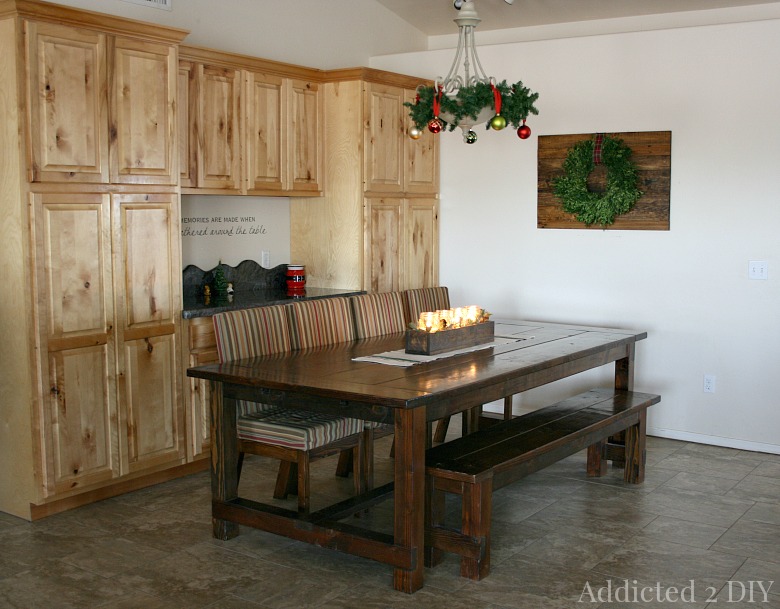 My dining room is decorated fairly simply for Christmas. This is our only dining table, and with two messy boys and a 70 pound dog that sometimes thinks she's a cat, I don't get too elaborate just yet.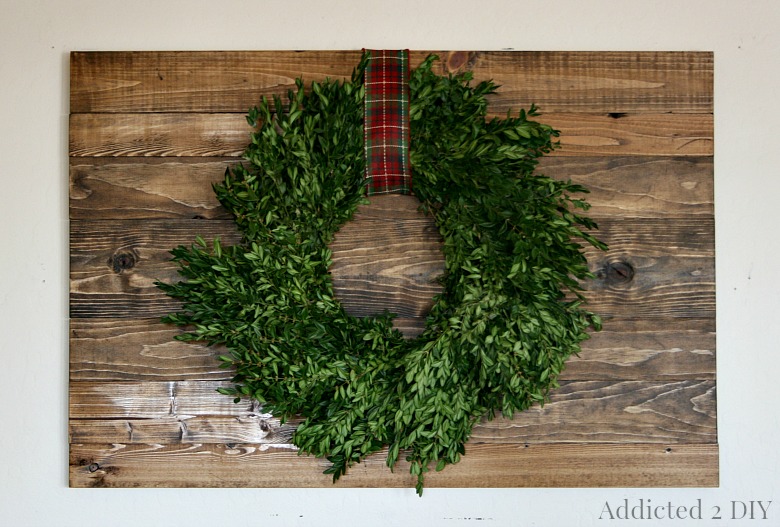 I swapped out the wheat wreath I had made for fall with a boxwood wreath that I found at Trader Joe's. It was the perfect size and at $9.99, it was hard to pass up!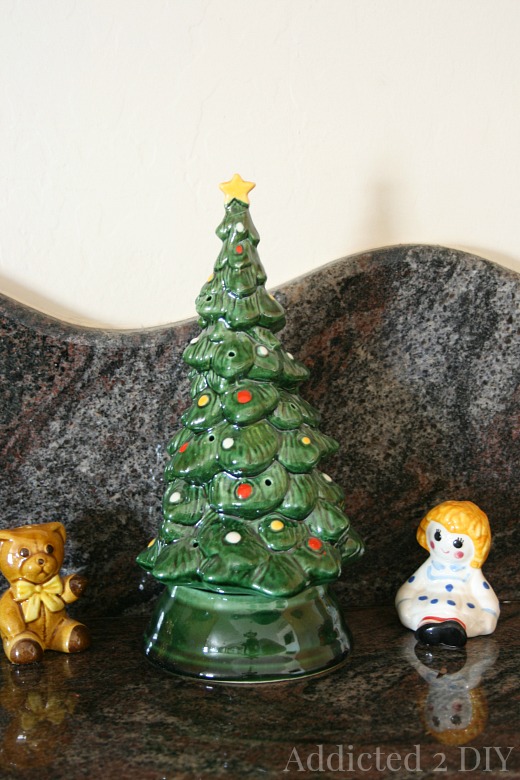 One of the sentimental decorations I always put out is this old Avon Christmas tree set. It was my mom's and she bought it way back in the early 80's when my grandma was selling Avon. It's meant to hold toothpicks with cheese and meats, but we've never actually used it for that.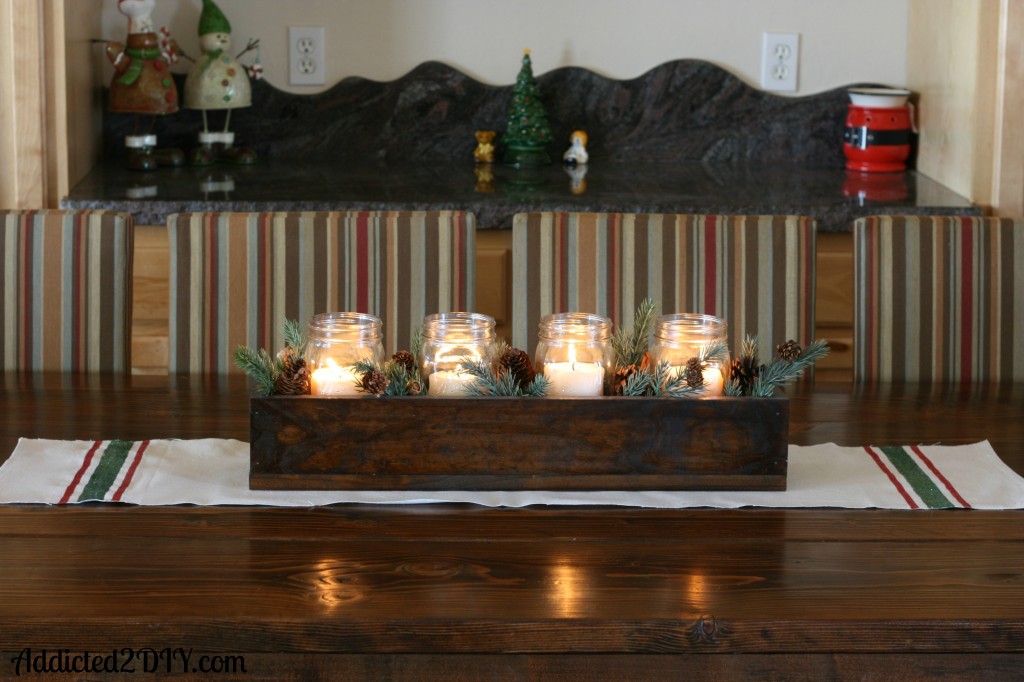 I also swapped out the acorns and the table runner in my centerpiece with faux pine sprigs and pinecones. I love being able to make tiny changes and use decor throughout different seasons.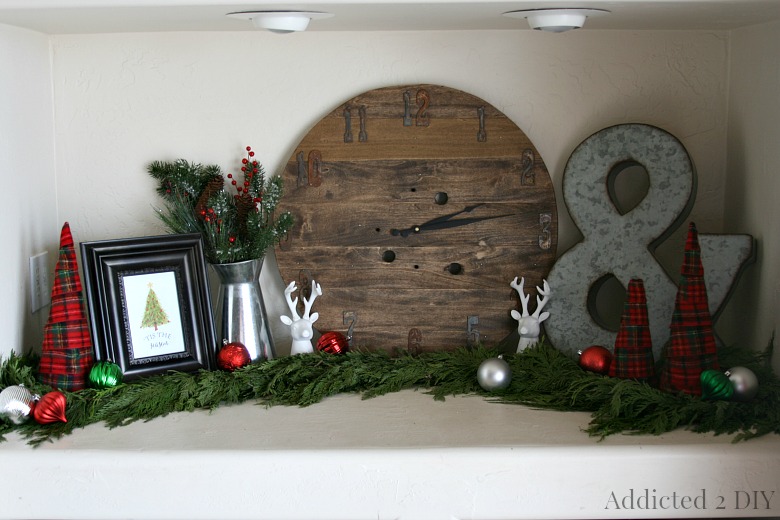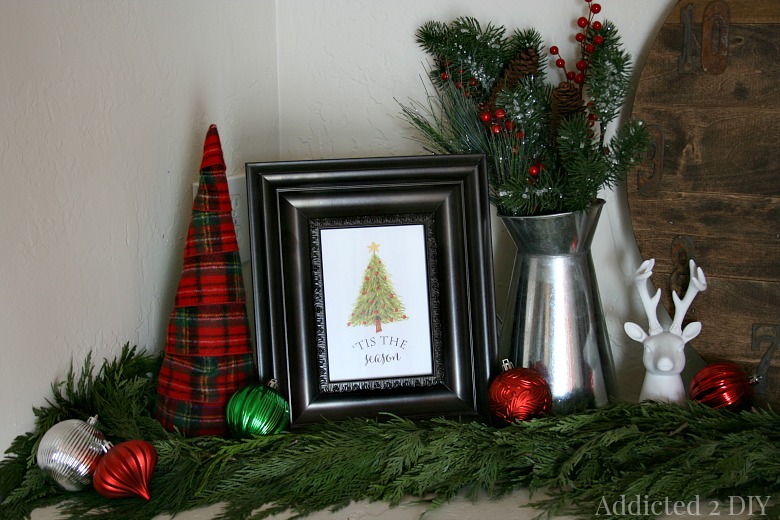 I decorated the large niche in our entertainment center with cedar garland, some ornaments and these pretty flannel Christmas trees. I'll be sharing how I made those soon!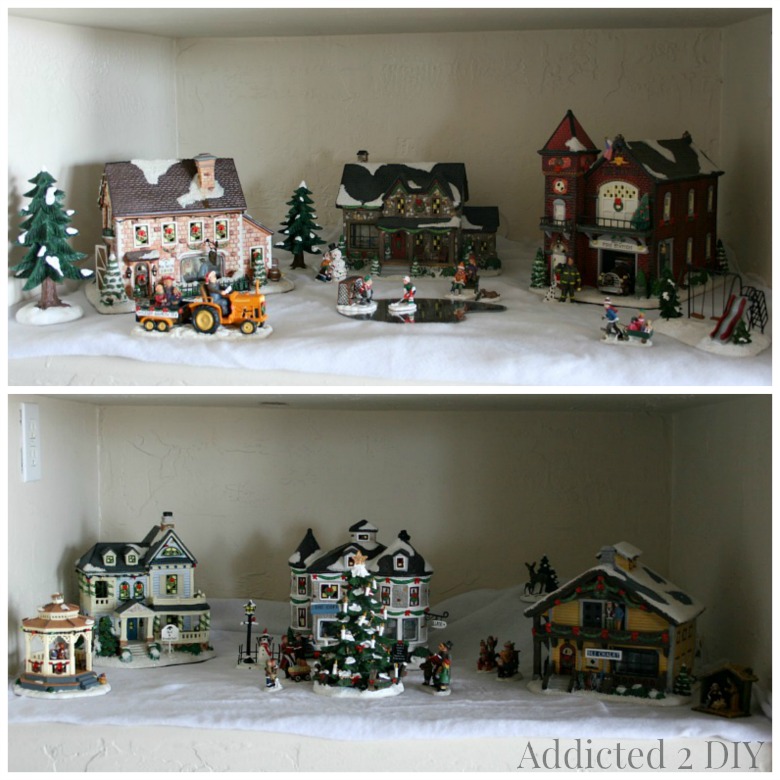 Growing up, I always cherished helping my grandma decorate for Christmas and she always had a beautiful Christmas village. I have carried on that tradition with my own Christmas village and I add to it each year bit by bit. It's one of my boys' favorite decorations, second to the Christmas tree.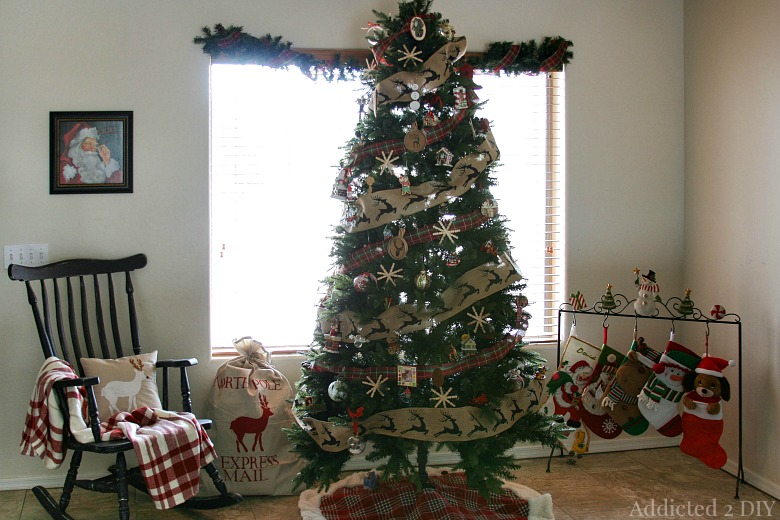 Our den is where our Christmas tree resides. It's full of sentimental ornaments that my husband, sons, and I have collected throughout our lives. One of the Christmas traditions I started when my boys were born was to buy them Hallmark Keepsake ornaments each year and let them open them on Christmas eve. I love these particular ornaments because they have the year on the box, so we always know what year the boys got those ornaments. We also had some fun this year making some cute little popsicle stick snowflakes to put on the tree.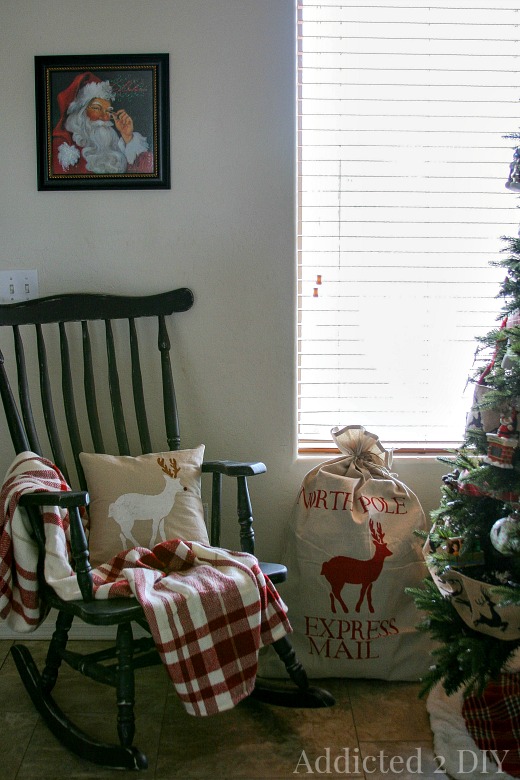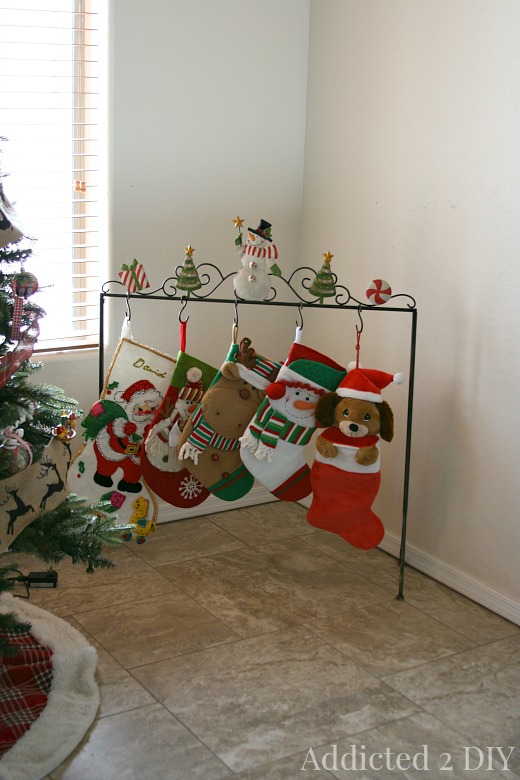 On one side of the tree, you'll find the cute Santa sack and reindeer pillow that I just made. On the other side, our stockings are hung with care. My husband's stocking was made by his grandmother when he was a little boy. He cherishes this stocking so much and always brags that he always got the most gifts in his because it was the biggest out of his brothers'.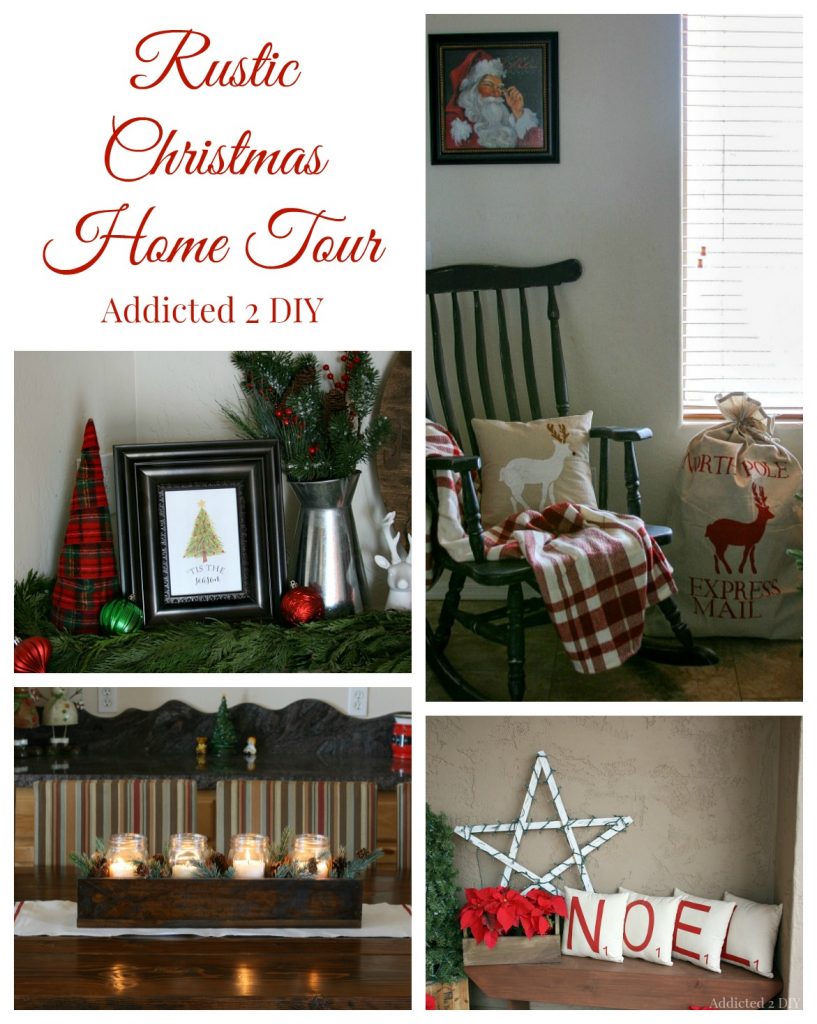 That's all for my home tour. I hope you enjoyed it as much as I did. Now that you've stopped by my house, why not visit the other gorgeous homes of some of my fellow bloggers who are also opening up their homes today! Their homes are stunning and you won't want to miss them!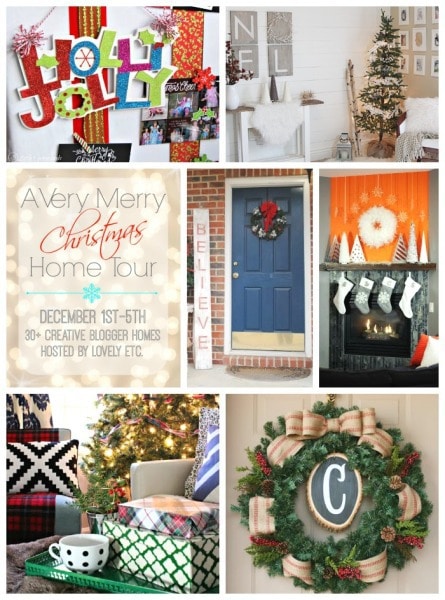 To see more of the home tours from this hop, stop by Lovely Etc. The tours are updated daily and the last stop is on Friday! Thanks for stopping by and Merry Christmas!