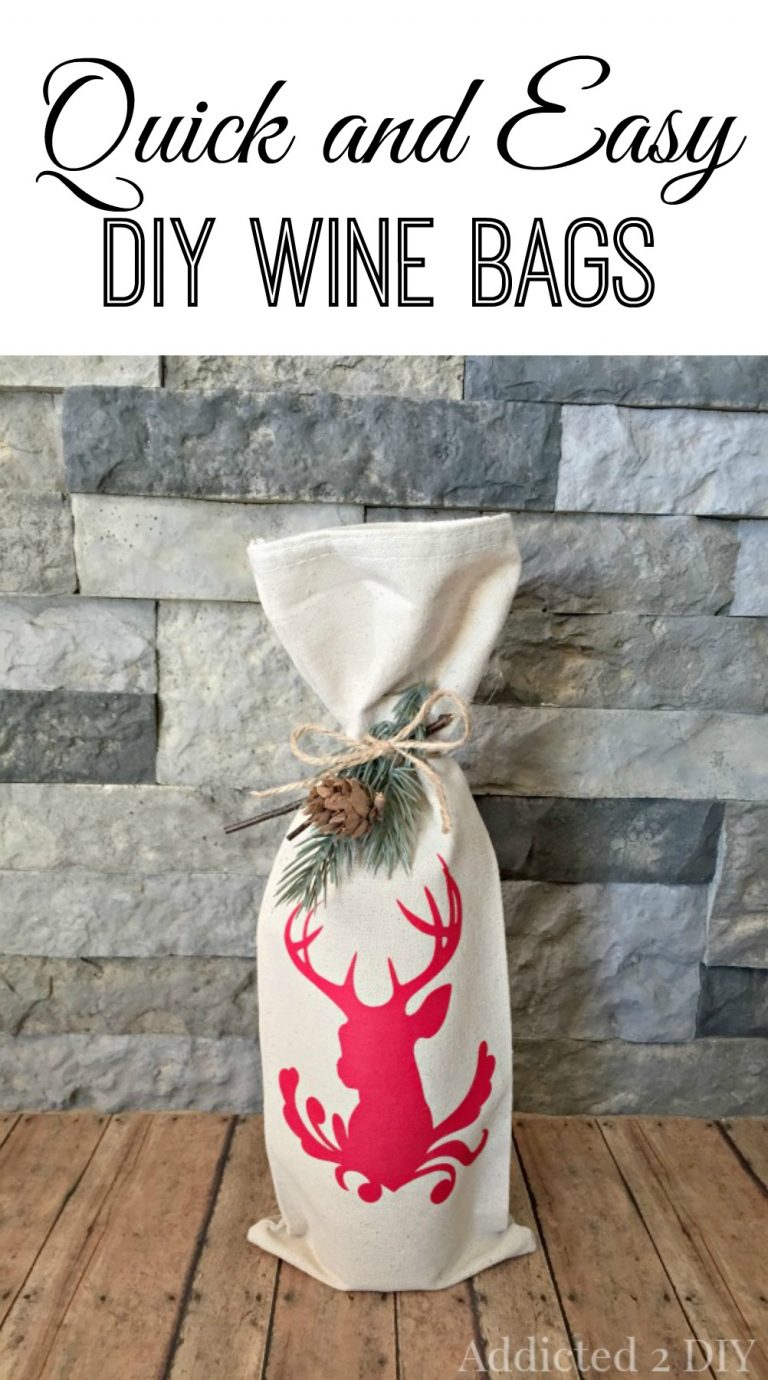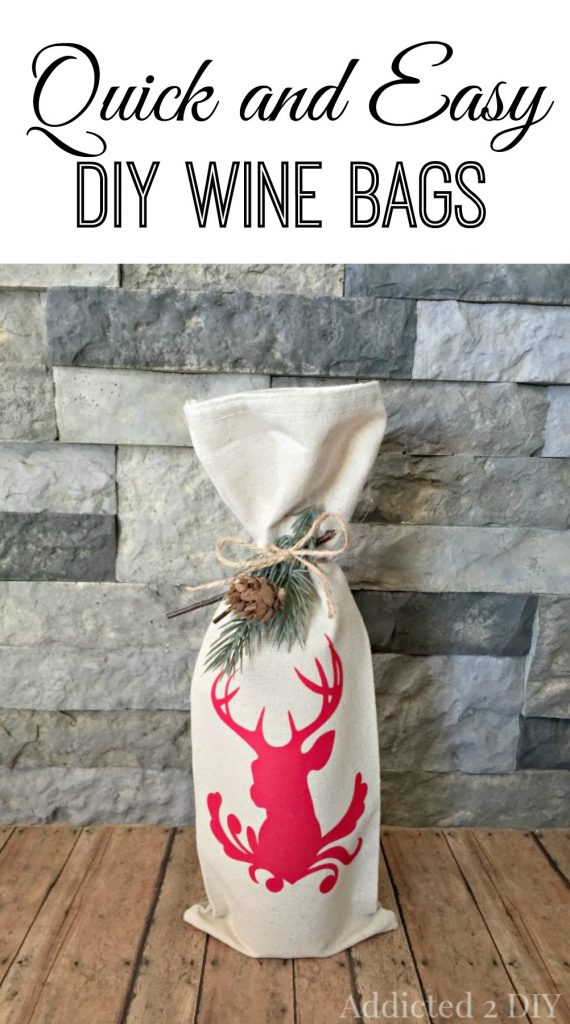 A few weeks ago, I made some pretty customized wine gift bags for Thanksgiving and Christmas. I mentioned that I purchased the wine bags at Michaels, but they were since discontinued. Today I'm going to share the simplest tutorial with you for how to make your very own diy wine bags. Literally, if you can sew a straight line, you can make these bags.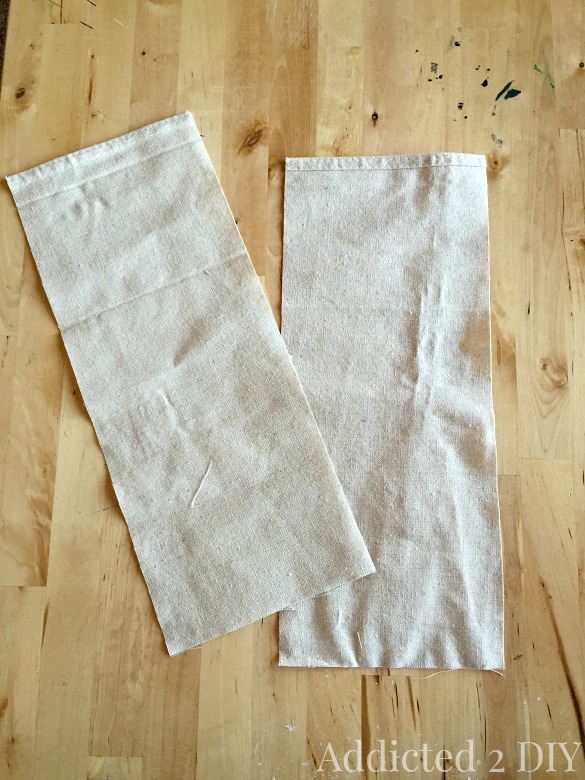 I started with my favorite crafting fabric, a drop cloth. I have a huge piece that I've been slowly whittling away at for a while. It's what I made my Home Alone movie quote pillow from, and several other projects. To make the wine bag, I cut two pieces of the drop cloth at 6 1/2″ wide and 16″ long. I cut the pieces so that the finished edge of the drop cloth would be on both pieces. This will be the top of the wine bag. It saves a little work to already have a finished edge.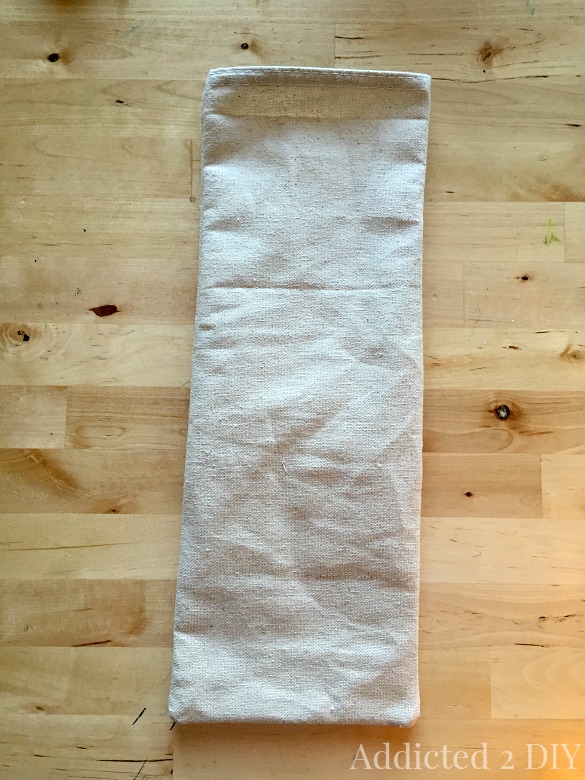 I placed the right sides of the drop cloth together and sewed a 1/4″ seam around three edges, leaving the top open. I turned it right side out and I had my simple bag. I didn't take pictures of the previous steps, because it literally took me 2 minutes to put the whole thing together and I thought it sort of spoke for itself:)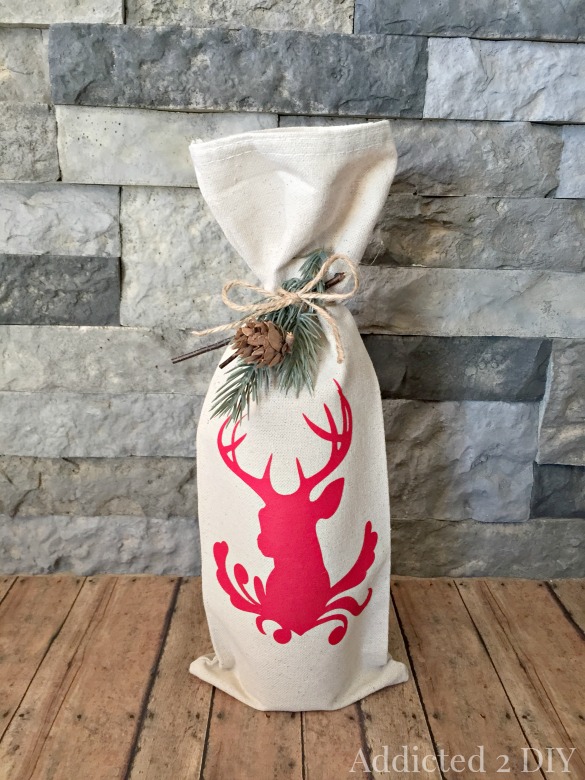 I had some Silhouette red heat transfer material left over and I used that to iron on this pretty deer silhouette. I added a little bit of some leftover faux pine sprigs and a few twigs and tied them to the bag with jute twine. It makes it a bit more festive and I love it!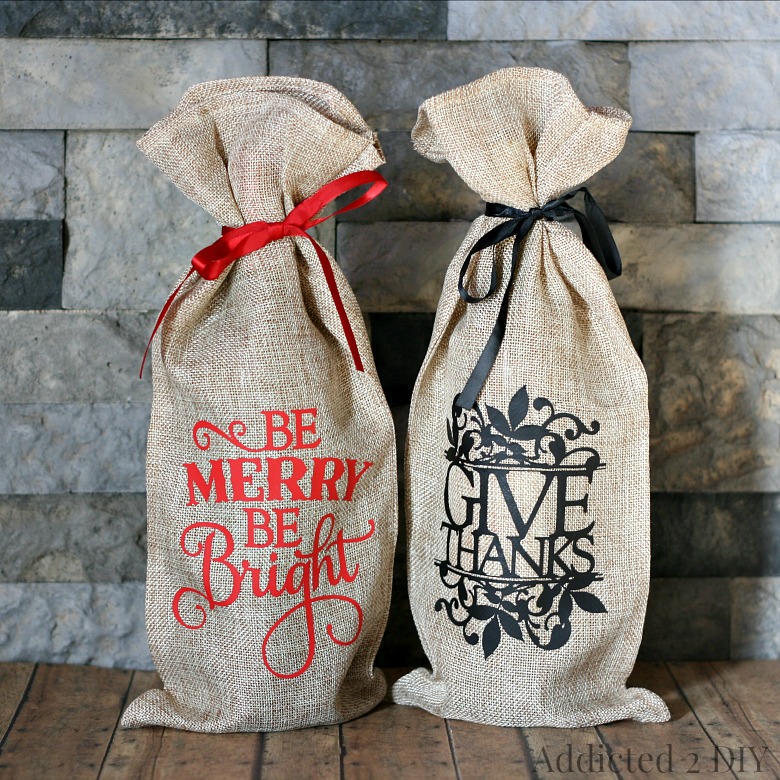 I'm planning to make several more of these bags as hostess gifts for upcoming Christmas parties. I also need to make another Thanksgiving bag, thanks to our super sweet and obedient (insert sarcasm) four legged child who decided one day last week to grab the bag and wine bottle off of the bar cabinet, thus shattering the bottle and ruining the bag. She's lucky she's cute.
There's still time if you want to make one for your Thanksgiving dinner hosts too! These are such great and simple gift ideas for people and the bags are so simple to make. You can probably knock out several bags in just a few minutes. Then customize them with whatever vinyl designs you like!
DISCLOSURE: This post contains affiliate links. If you purchase something from one of these links, I will receive a small commission at no extra cost to you.