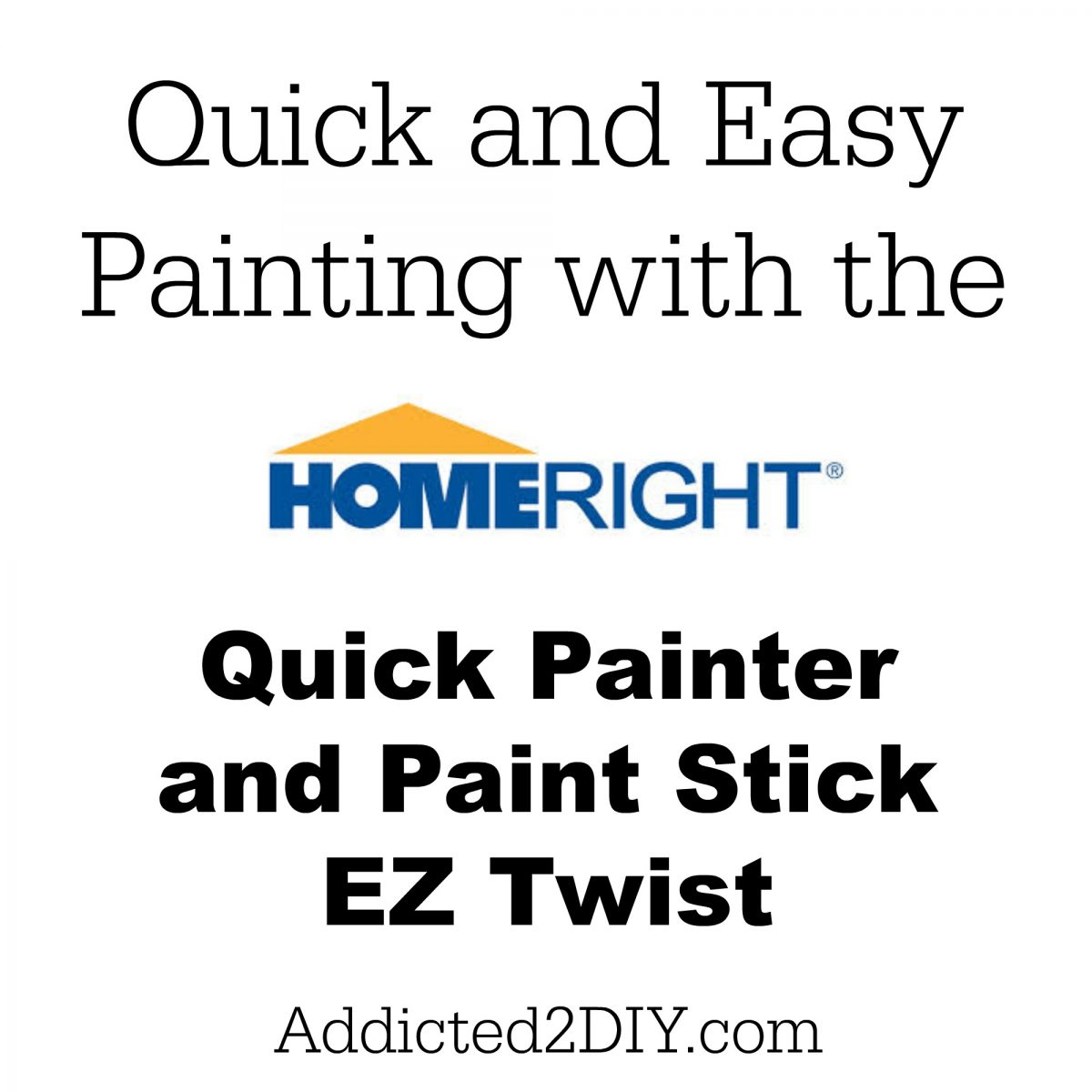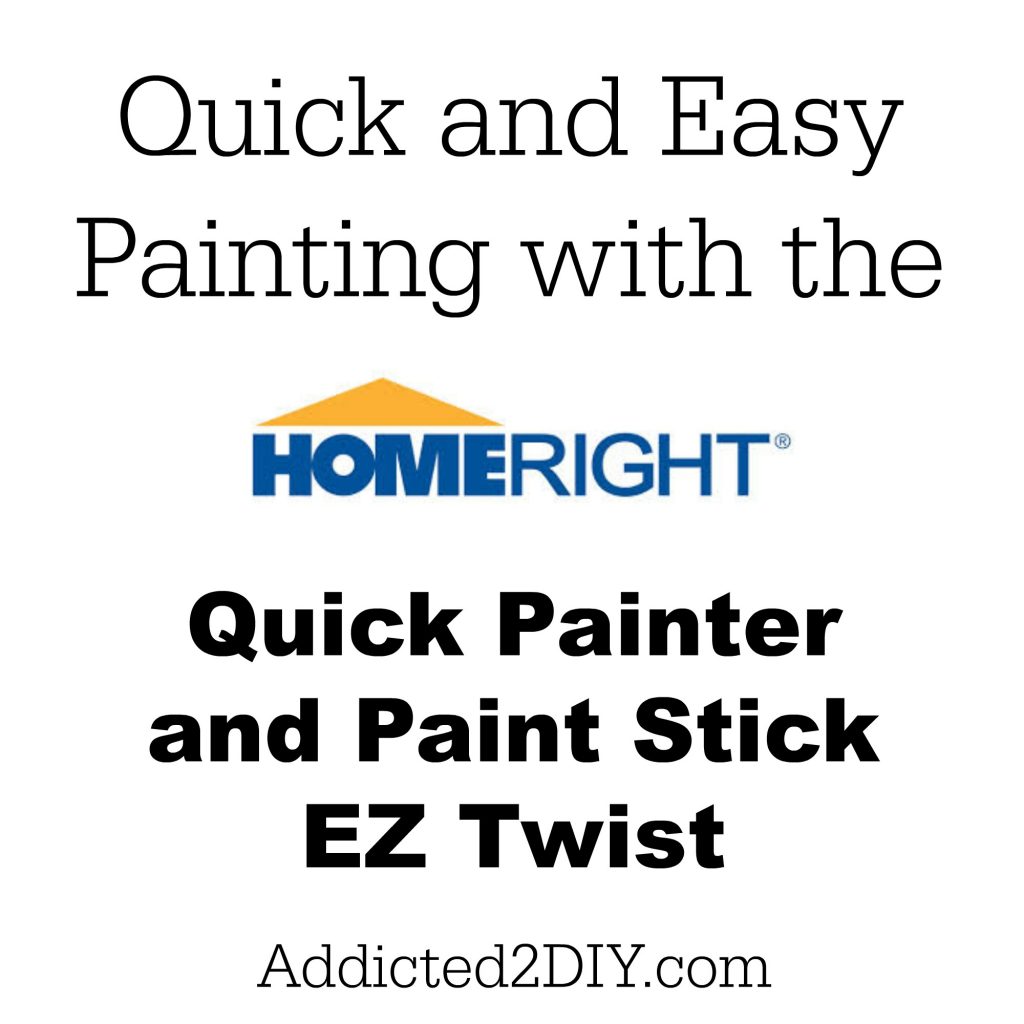 Hey everyone! It's been another busy week of working on projects and I can't wait to share them all with you. I also managed to sneak in some more painting this week. I'm slowly painting the interior of our house a gorgeous greige color. It always seems a little funny to say that this greige is a bright and happy color, but it looks so amazing! It's called Mindful Grey. It's a Sherwin Williams color, but I color matched it at Home Depot. The color goes with just about anything, which makes decorating around it super easy. I decided to have a little fun and make a quick video of how I used my favorite painting tools to get the job done quickly and with almost no mess. I'm also hosting a giveaway for one lucky reader to these handy painting tools from HomeRight.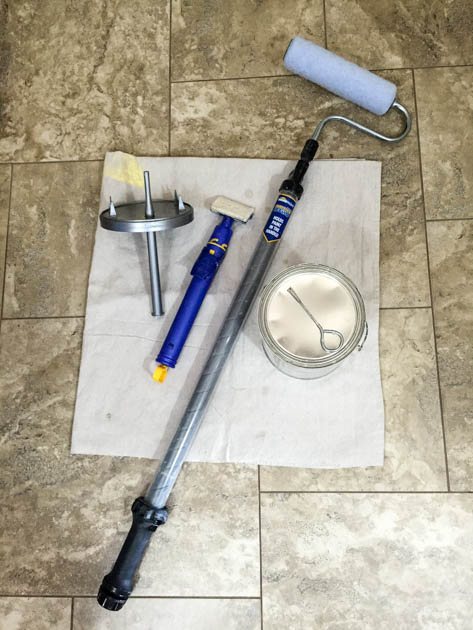 The HomeRight Quick Painter and PaintStick EZ-Twist make painting a room, or your entire home, so much easier. I don't know many people who talk about how much they love painting. It can be a pretty daunting task, but it is also one of the more inexpensive ways to breath some new life into your home. These tools help me to not dread the task of painting and actually enjoy the process.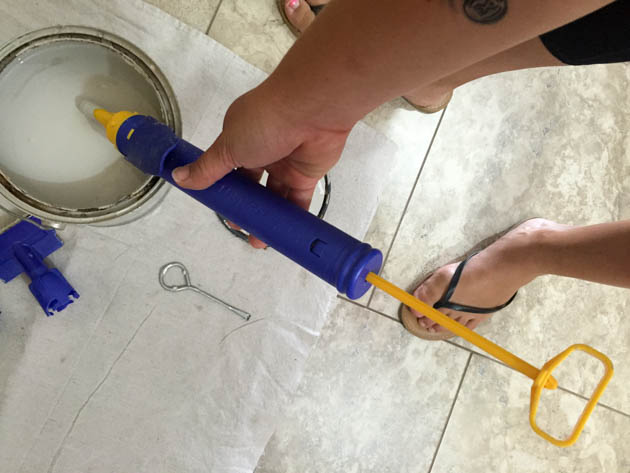 The Quick Painter makes cutting in so easy. You just draw up the paint inside the Quick Painter and then attach the painting head. There's two types of painting heads you can use on this. There's a flat pad and a corner pad that you can easily switch out. I purchased the corner pad
on Amazon and it worked great in the corners. (affiliate link)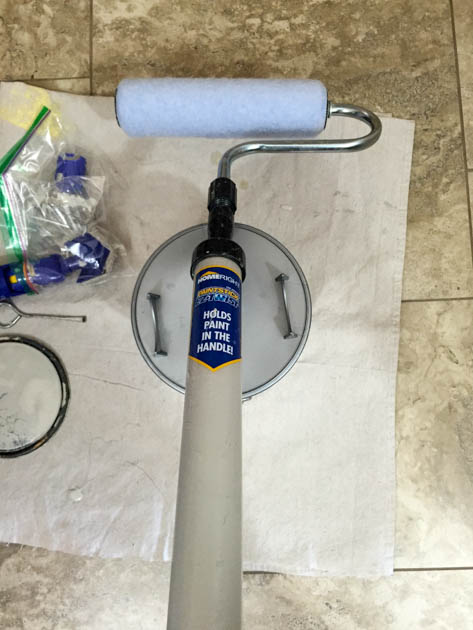 The PaintStick EZ-Twist also holds the paint in the handle, which means you get to paint longer without having to stop and reload it. You just suck the paint into the handle through the little tube and then you're all set. The lid that goes with the tube keeps your paint from drying out in the can and it also gives you a place to set your roller when you need to take a break.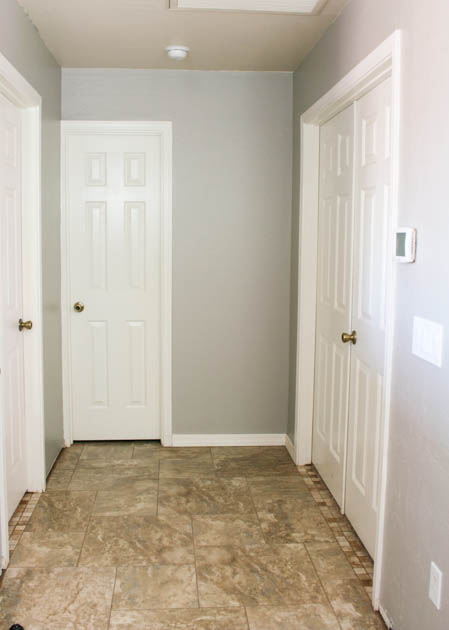 From start to finish, including cleanup, I had this area painted in about an hour and a half. Definitely faster than it would have been had I been using a regular paint roller and paintbrush.
Here's the time-lapse video I made of the process.
And now it's giveaway time! One lucky winner will win a HomeRight PaintStick EZ-Twist and Quick Painter to make your next painting job a whole lot easier. Entrants must be 18 or older and live in the continental United States. Void in Alaska and Hawaii. Just follow the Rafflecopter instructions below. You must follow HomeRight on at least one form of social media. Good luck and happy painting!
DISCLOSURE: I'm a HomeRight Brand Ambassador. I was provided products and/or compensation for this post. All ideas and opinions; however, are 100% my own.