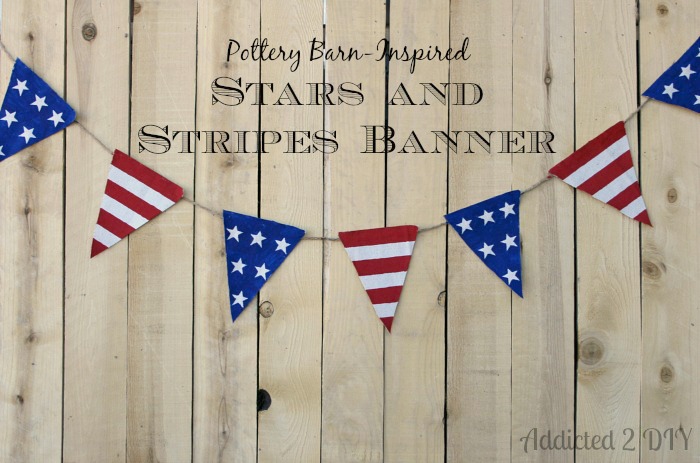 Happy Friday! I can't believe May is coming to an end already! I'm so excited for the rest of this summer though. Today I'm going to kick off a series of patriotic posts to help you get ready for the 4th of July. I'm definitely a bit behind on sharing my DIY patriotic decor, but I've been so busy working on tons of other projects that I can't wait to share with you in the upcoming weeks.
My simple project today was inspired by this Pottery Barn Burlap Party Banner.
I love the rustic look of this banner and knew I needed to make my own version.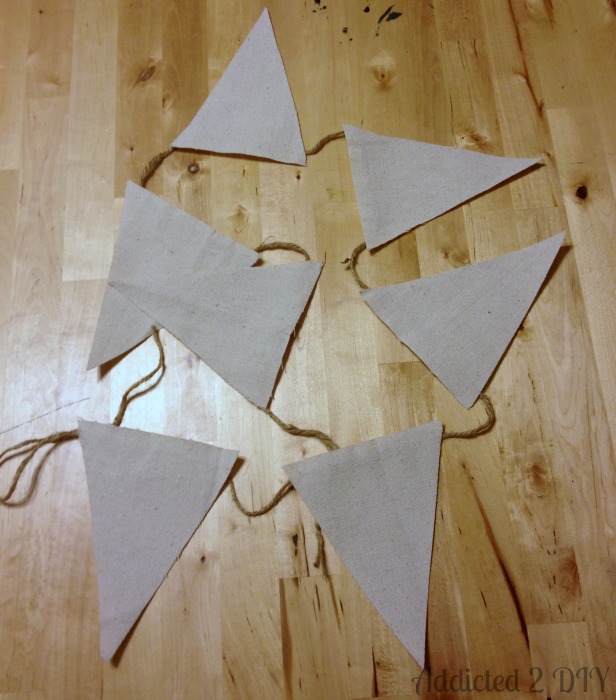 I had made a banner a while back out of some drop cloth scraps. I'd used it as a photo backdrop and it was just the right length for where I wanted to hang it. The triangles are about 6″ long by 5″ wide. I attached them to the jute twine with hot glue. Simple as that!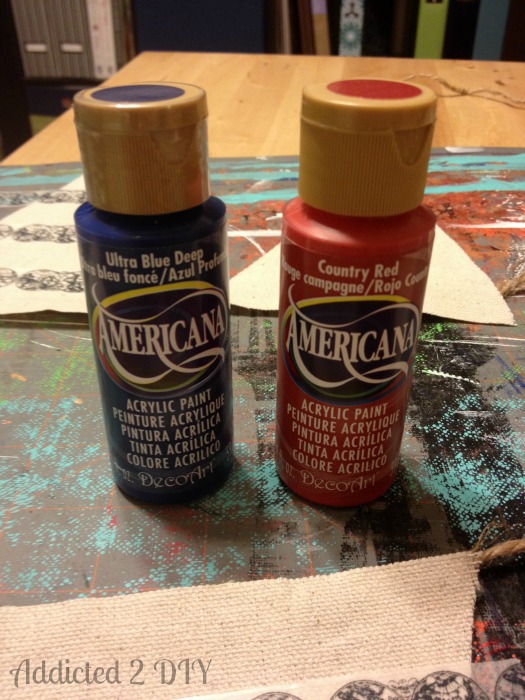 To paint my banner, I used Americana Acrylic paint in Ultra Deep Blue and Country Red. In hindsight, I could have used multi-surface paint or fabric medium to paint the banner. Since this won't be washed and is only for decoration, though, I wasn't too worried about just using acrylic paint.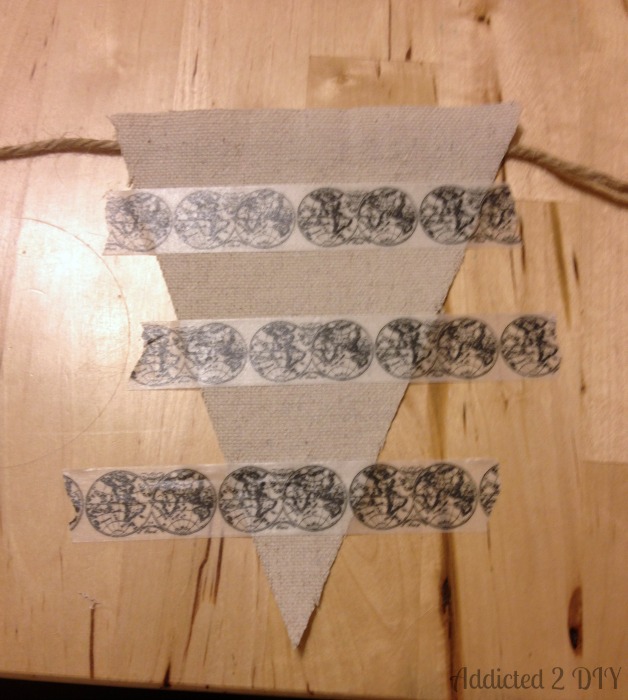 I used some Washi tape to mark the lines for my stripes on alternating pieces of the banner. There wasn't any measuring. I just eyeballed it.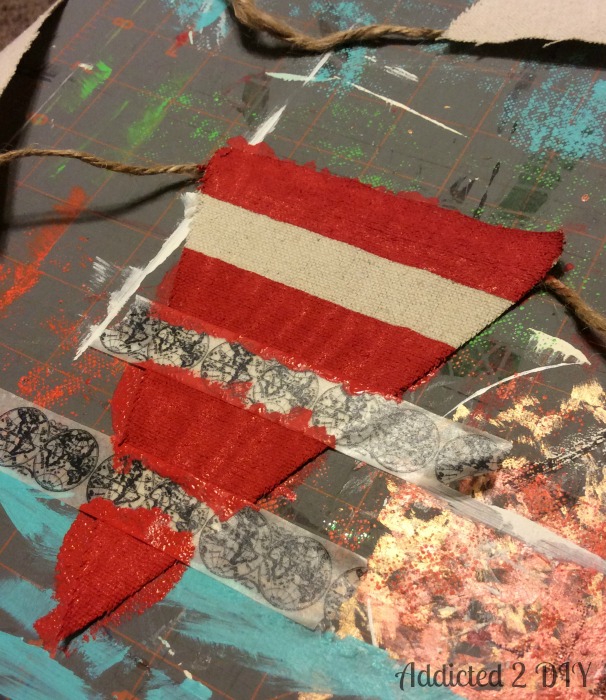 I painted the stripes and then peeled up the tape and moved on to the next piece.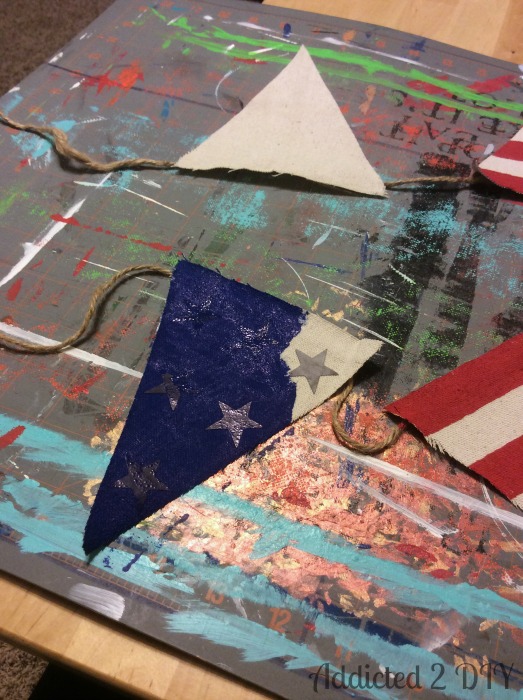 For the stars, I grabbed some scrap pieces of vinyl (affiliate link) and cut out 1″ stars on my Cricut. I stuck them to the banner pieces and then painted the blue paint over them. After the paint dried, I peeled up all of the stars.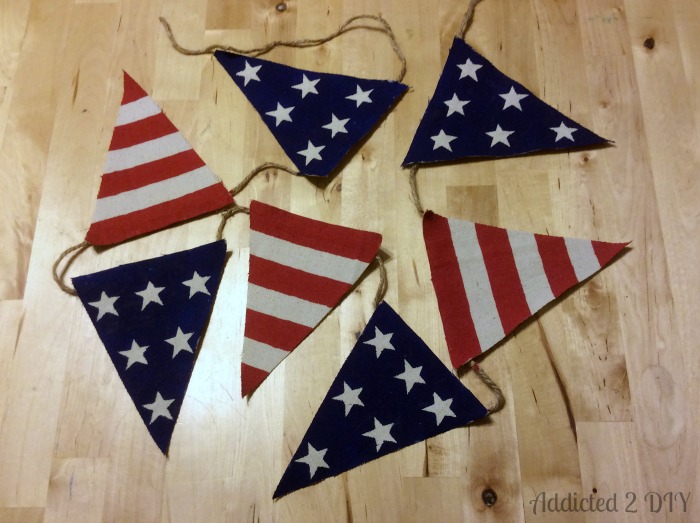 Since I already had the banner made, this whole project only took about 20 minutes to complete.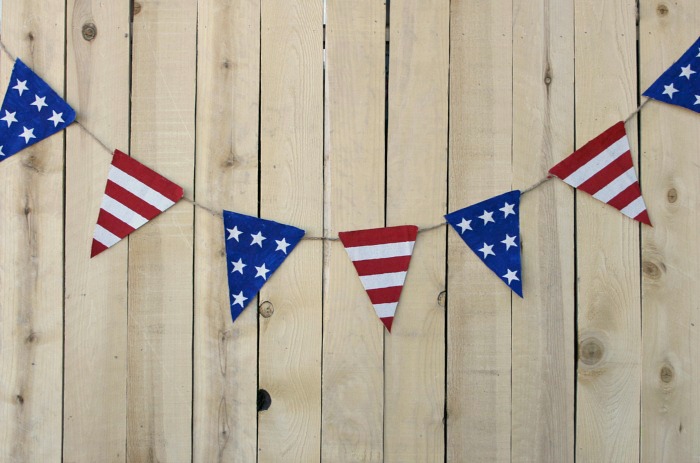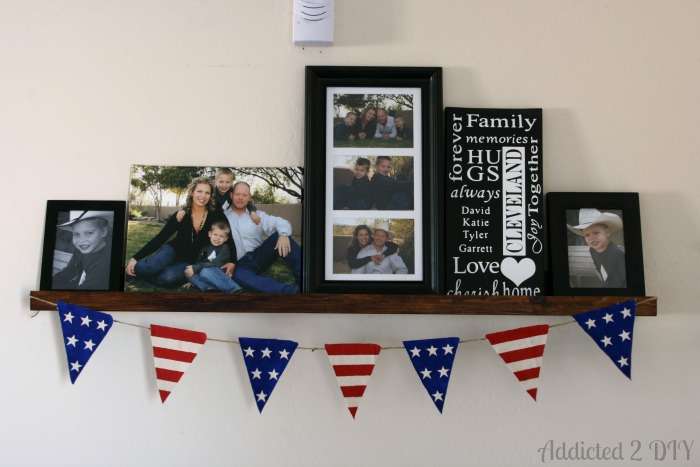 I've now got it hanging on the shelf about my entryway console table. I love it! I've got another little project planned for the console table and I think it will complete the whole patriotic look. I think I now want to make a banner for this shelf for every season/holiday. The best part about this banner is that you can customize it any way you like! If you want the fabric to be bigger, or you want the banner to be longer, it is so easy to do!
I've got some more patriotic projects coming up in the next several days that I'm looking forward to sharing with you. What are some of your favorite patriotic projects?
Katie
Linking up to these parties: