Are you gearing up for Halloween? My boys ask me almost daily how many days until Halloween. I'm sure they're excited to wear their costumes and collect candy. I'm excited to steal kindly ask for my favorite candies from their loot.
While browsing my favorite home decor website one day, I happened to see this Canvas Skull Art from Pottery Barn.
It looked so cool and while I was shopping in Michaels one day, I happened to see a wooden sugar skull. The wheels started turning and I knew I could make my own knockoff version!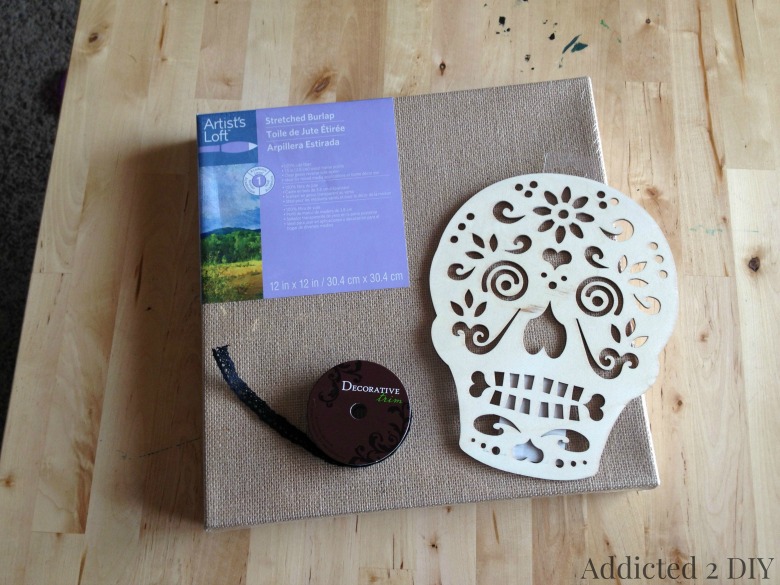 Here's what I used for this project. A 12×12 stretched burlap canvas, a wooden sugar skull, black lace or crochet ribbon, thumbtacks, paint, and a hot glue gun.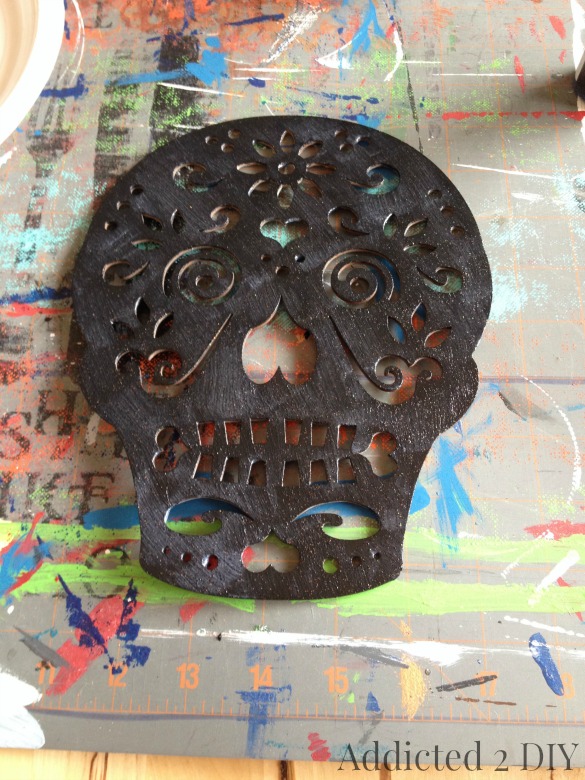 I painted the skull using black acrylic paint, then painted over it with black glitter paint. I could have just left it black, but I liked the idea of a little sparkle:)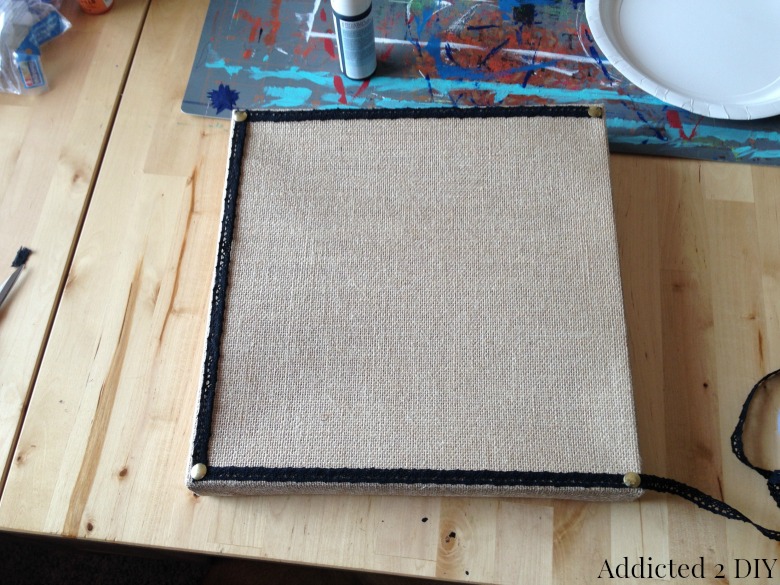 For the burlap canvas, I added the ribbon border and secured it in each corner with thumbtacks.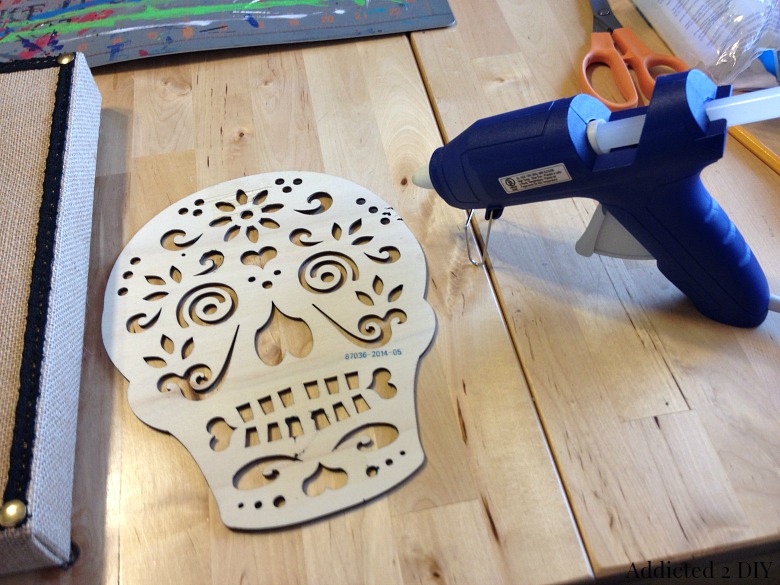 I grabbed my trusty hot glue gun and carefully added glue to the back of the skull. You have to be careful not to add too much so that it doesn't end up squeezing out when you attach it to the burlap.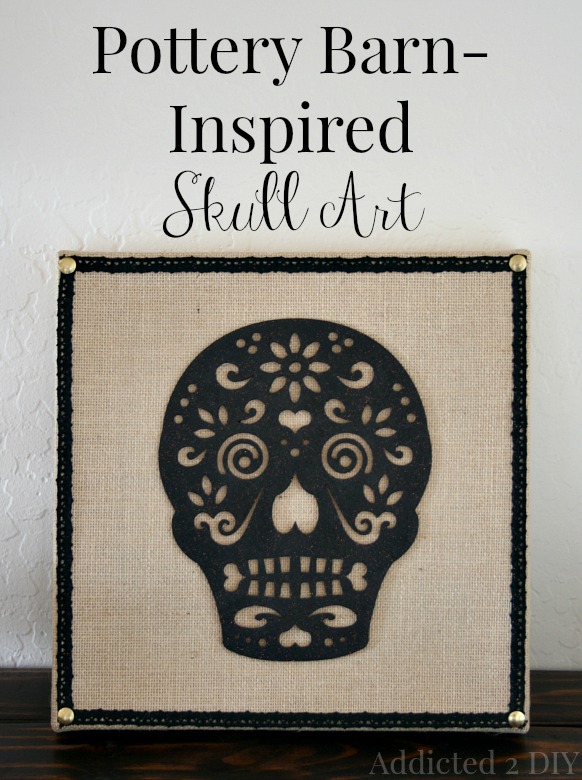 And that's it! It was super simple to make and a fraction of the cost of the original. He's going to be hanging next to our front door to greet visitors with a spooky welcome! My oldest thinks it's creepy looking and when I told him it was a sugar skull, he said "it's not made of sugar!" I love how literal my kiddos are:)