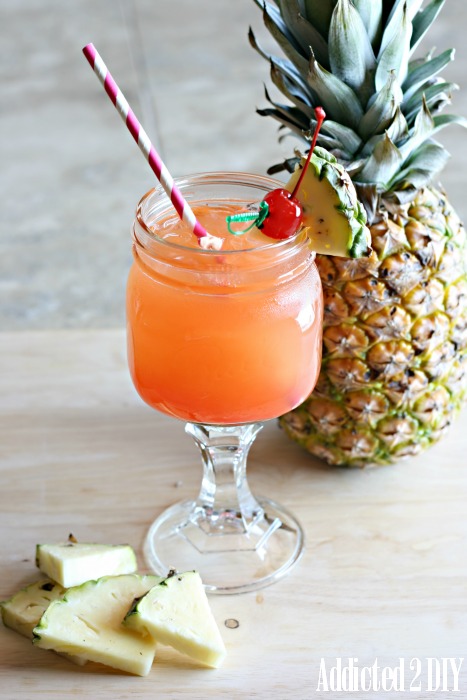 I'm sharing another cocktail recipe with you all today that is perfect for warm blazing hot summer afternoons. One of my girlfriends introduced me to this delicious concoction last year and I fell in love with it! I pretty much love any cocktail involving pineapple juice. This one mimics the delicious dessert of pineapple upside down cake.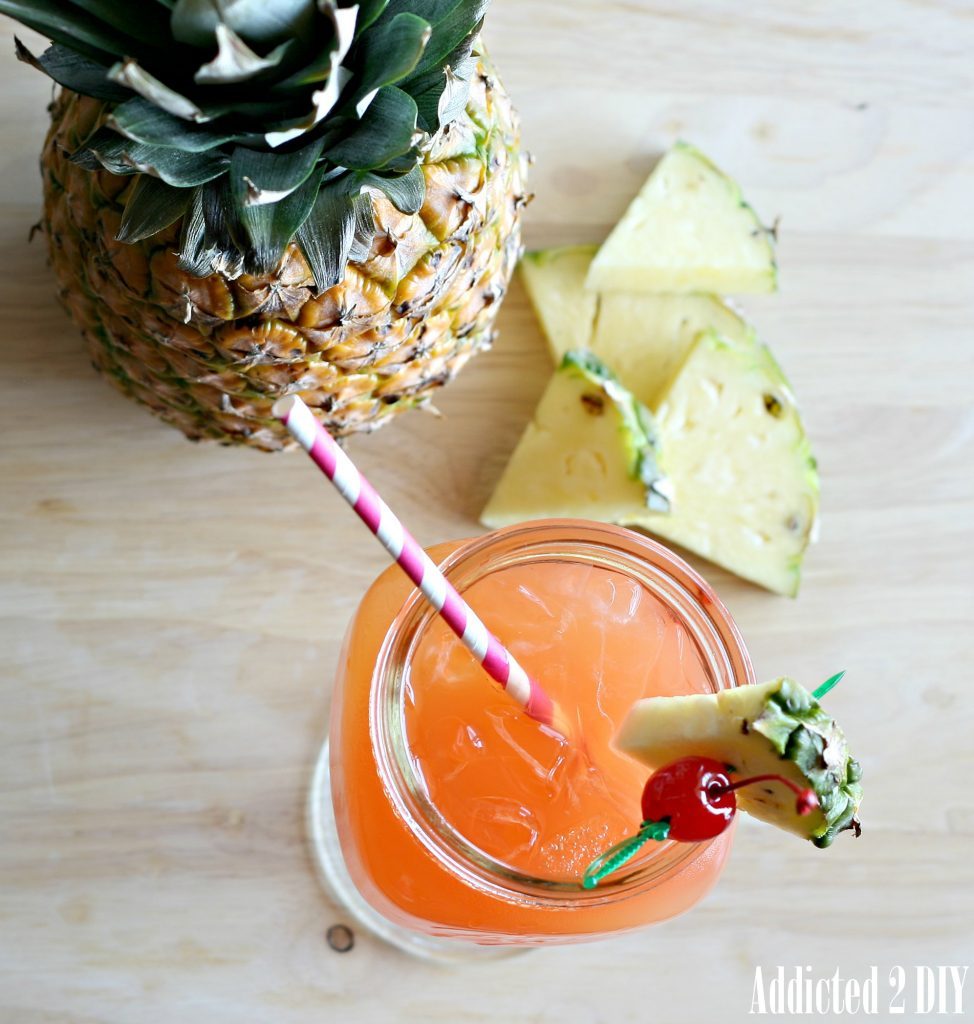 With just a few simple ingredients, you'll be sipping this tropical cocktail by the pool in just minutes! You can alter the strength of your cocktail to your own tastes. I like to use Smirnoff Cake vodka for this cocktail. It's got such a yummy cake flavor!
You'll definitely want to pin this recipe for later and grab your ingredients so you can be sipping this cocktail this weekend! I've included the easy to follow recipe below.
Pineapple Upside Down Cake Cocktail
Ingredients
1 1/2 – 2 oz cake flavored vodka
4 oz pineapple juice
1/4 oz maraschino cherry juice
club soda
fresh pineapple and cherries for garnish
Instructions
Fill a 16 oz glass 1/2 to 3/4 full of ice.
Add vodka and pineapple juice.
Fill glass almost to rim with club soda
Pour maraschino cherry juice on top.
Garnish with pineapple and cherries.
Enjoy!
Linking up to these parties: