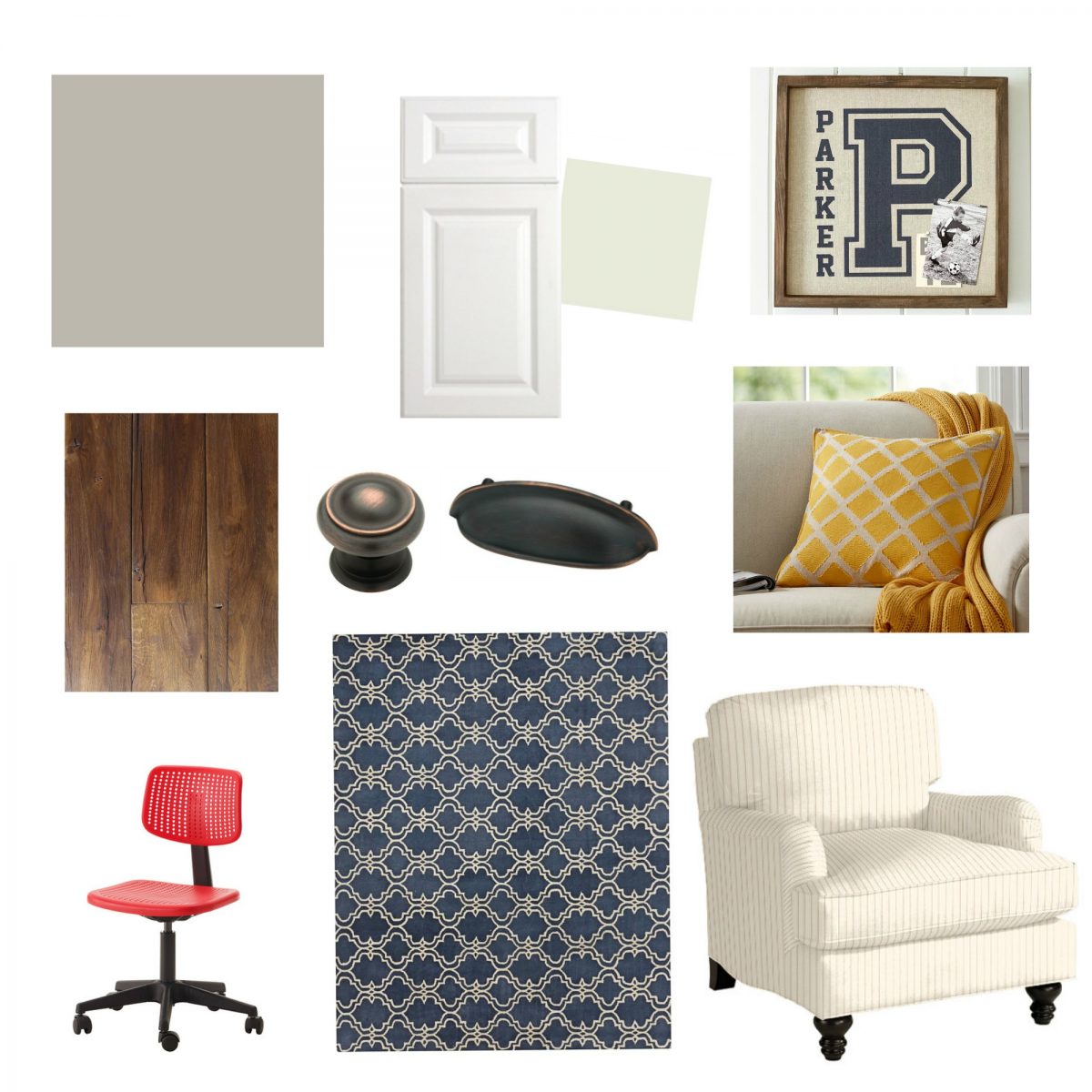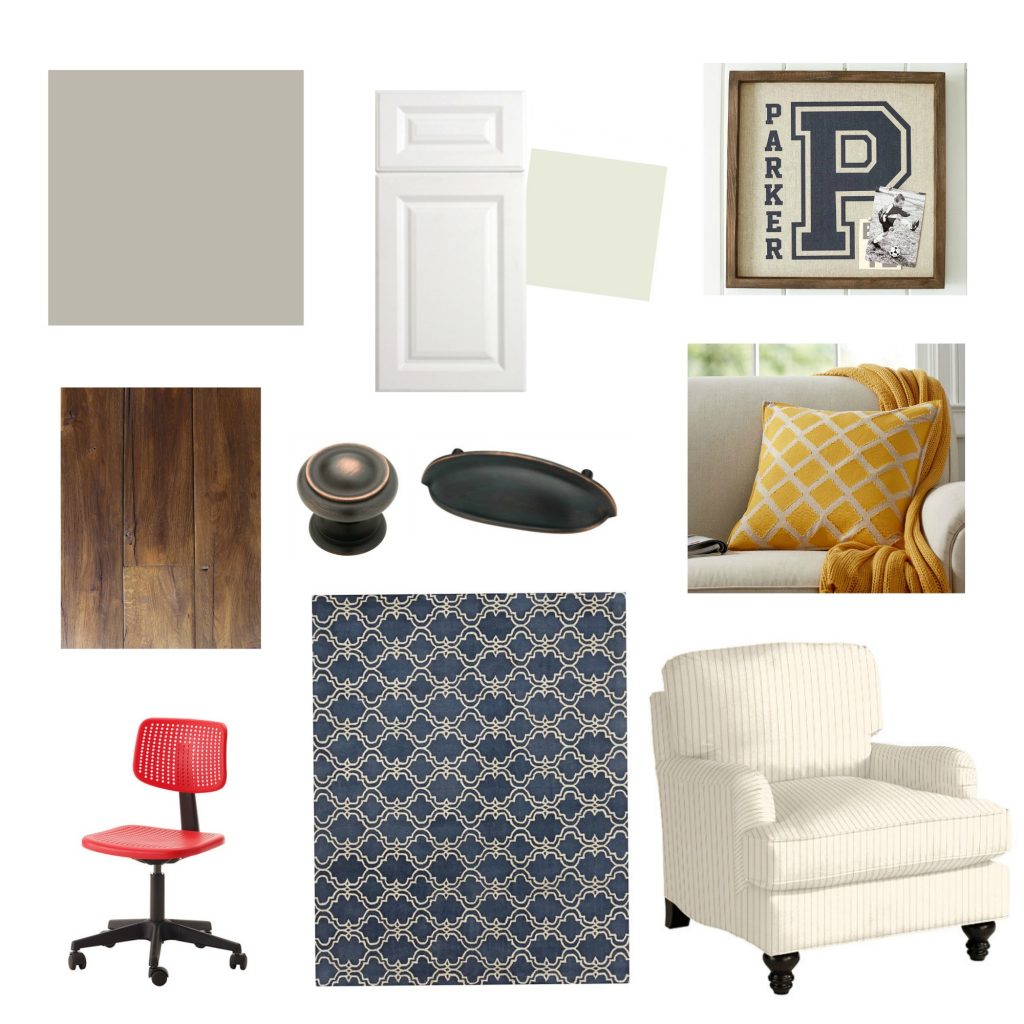 Remember this mood board I created for our den makeover? I've been checking things off of my list and it's getting close to complete! It's been a little bit of a slower project, but I'm completing things as time and money allow.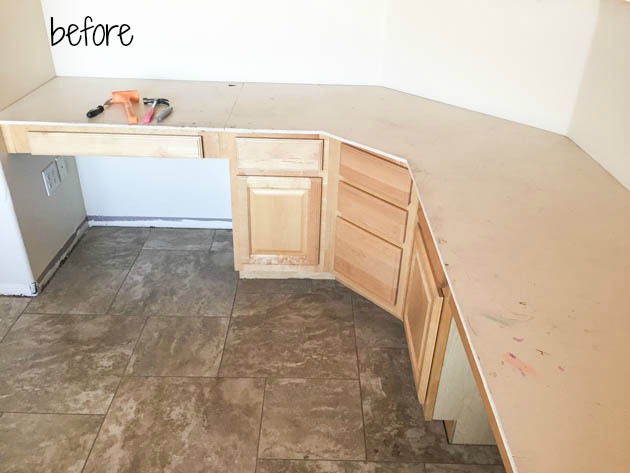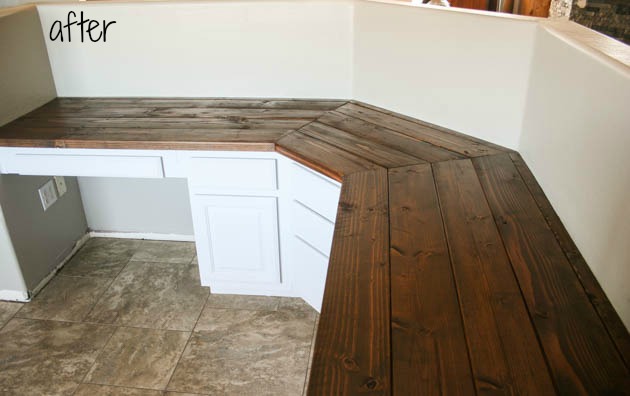 Last week, I shared how I replaced the ugly old desktop with this gorgeous wooden desktop. I'm still amazed at how much better the room looks with this one upgrade.
Painting the cabinets underneath was one of the top priorites of this room makeover. I researched how to paint cabinets and the prep work and time involved seemed so daunting. Plus, the cost of the cabinet paints were outrageous! I needed something that would hold up to my boys' using it daily, but also not cost me an arm and a leg. I kept seeing all of my fellow bloggers using BB Frosch chalk paint powder and decided to give it a whirl. I bought two containers of chalk paint powder and a container of the clear wax. She just came out with gallon-sized jars, which has me super excited! Especially since this will be what I use in our kitchen:) You just mix the chalk paint powder with flat paint and you've got instant chalk paint! It's SO much cheaper than the boutique paints and you can mix it with literally any paint color you want!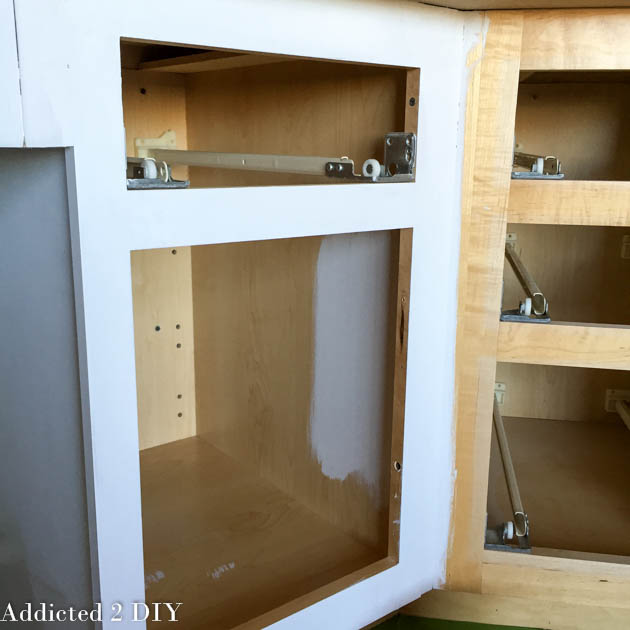 I prepped my cabinets by just wiping them down with a damp cloth and then brushed on the chalk paint. The color I used was Dove White. Not to be confused with Dover White, which is what the girl at the paint counter mixed for me on accident. The paint went on so easily and I was really surprised that I didn't have a bunch of brush strokes. It really self levels itself well.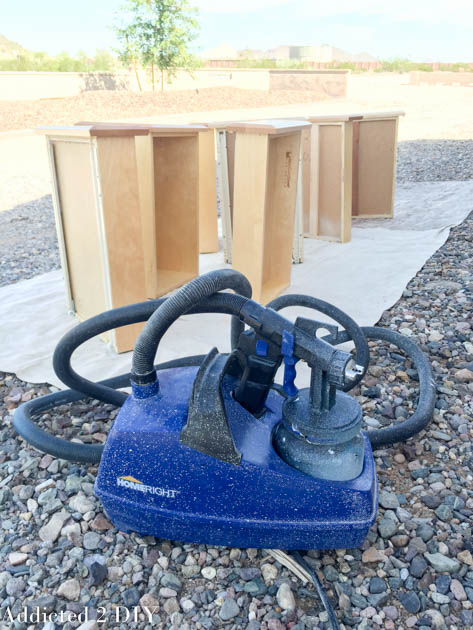 For the doors and drawers, I pulled out "old faithful," my HomeRight Finish Max Pro
(affiliate link). It made painting these pieces so much faster.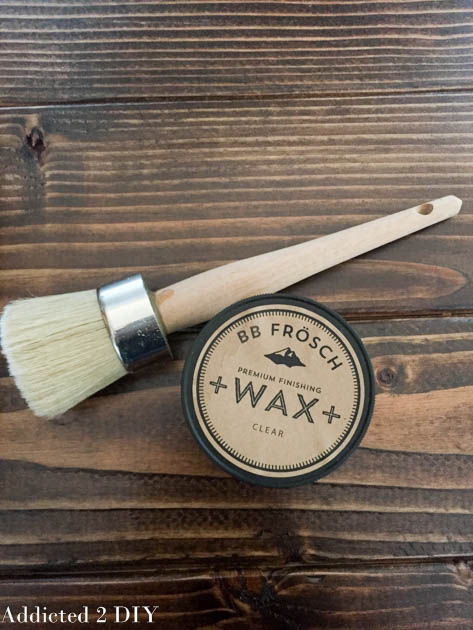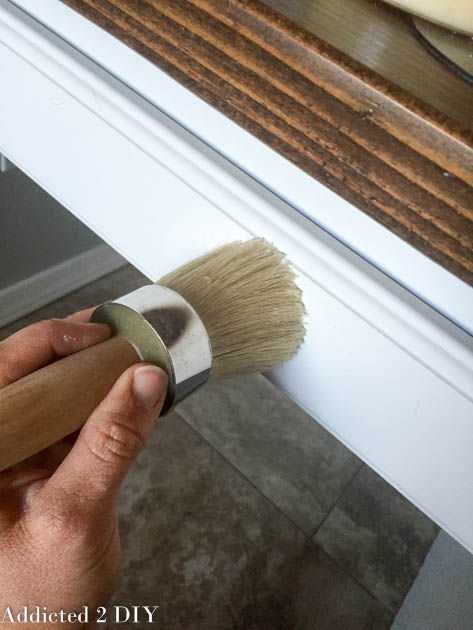 Once everything was painted, it was time for the wax. I was a little nervous about using paste wax for the first time. I've only ever used creme wax, but I actually think it was easier and I had better control with the paste wax. The container said you can use a lint-free cloth or a brush, and I tried both methods. The brush definitely applied the wax better and more evenly. I also used a lot less wax with the brush.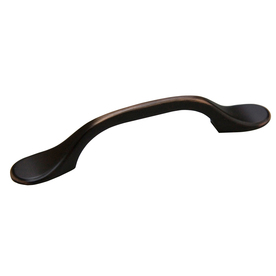 For the cabinet hardware, I opted to buy these cabinet pulls from Lowes. They were only $2.47 each and their lower profile worked really well with the desk.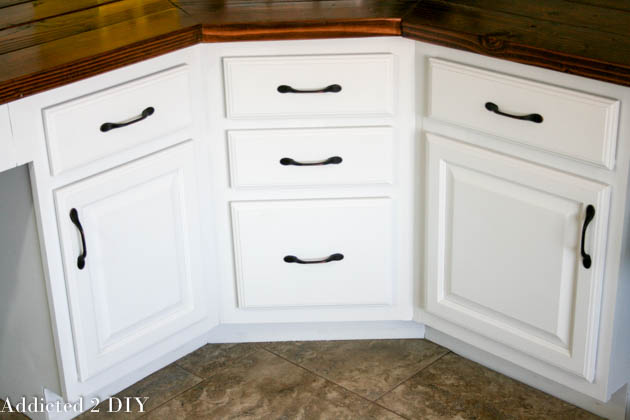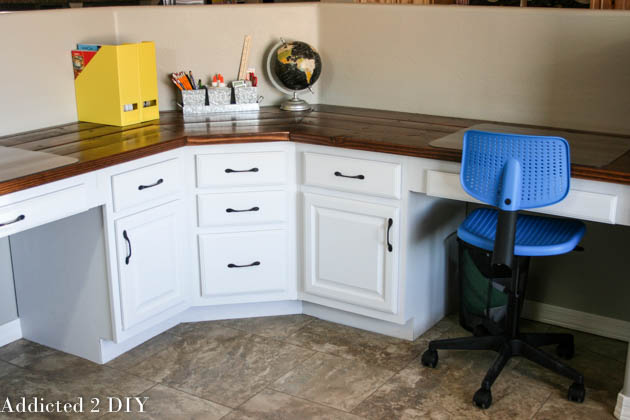 It's amazing what a difference a little paint, some hardware, and a new desktop can make. This entire desk transformation cost under $100 and was so worth it. I am so happy with the results and the room is coming together so nicely! I've got more projects planned and I will be sharing those with you as I complete them!
DISCLOSURE: I am not affiliated with BB Frosch chalk paint powder. I purchased all of my supplies and I wanted to share how awesome it is. This post does contain affiliate links. If you purchase any of these items, I'll earn a small commission at no extra cost to you.
Linking up to these parties: