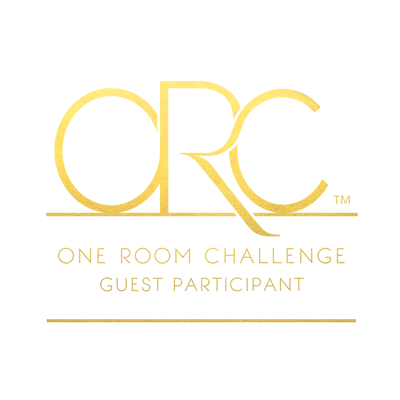 Wow, I can't believe it's already week 4 of the One Room Challenge! It feels like just yesterday that I was getting started on the remodel of my kitchen and dining room. If you are just tuning in, I'm including links to the first three weeks at the end of my post.
This past week, I started tackling my dining room cabinets. It's a big job, and one of my kids isn't very happy with me about painting them, but they are turning out so beautiful! I can't wait to get them all put back together and install the hardware.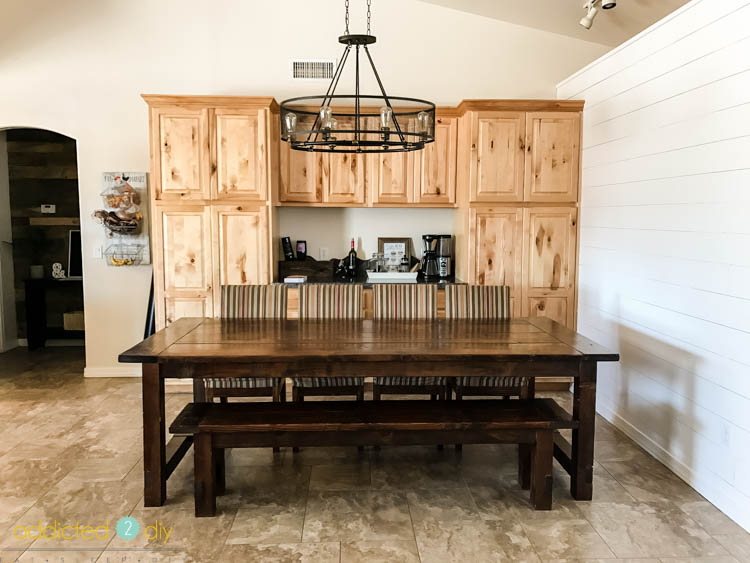 To give you an idea, here is a "before" picture of my dining room. Last week, I shared with you all the new subway tile backsplash I installed. It was my first big tile job and it turned out beautifully!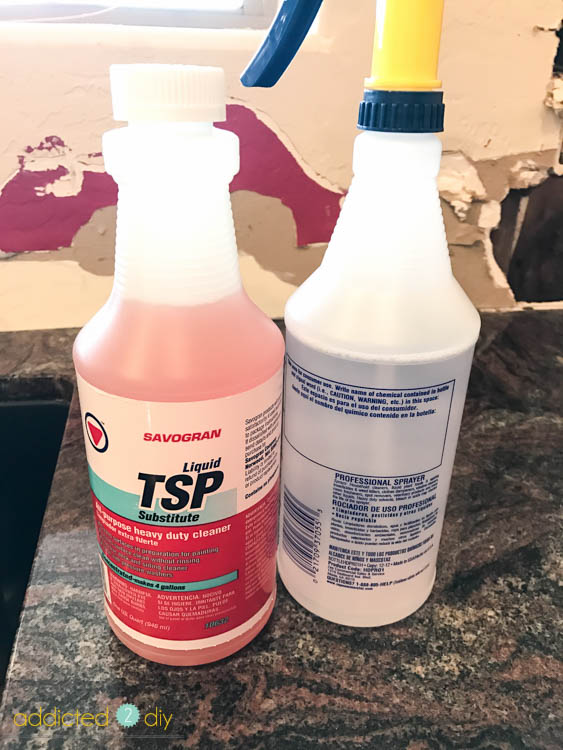 Painting cabinets is definitely no small task. There are a lot of necessary steps to ensure that your hard work stands the test of time. I began by removing all of the cabinet doors and hardware. For the face frames and sides of the cabinets, I cleaned them with TSP and wiped them all down with a clean, wet rag.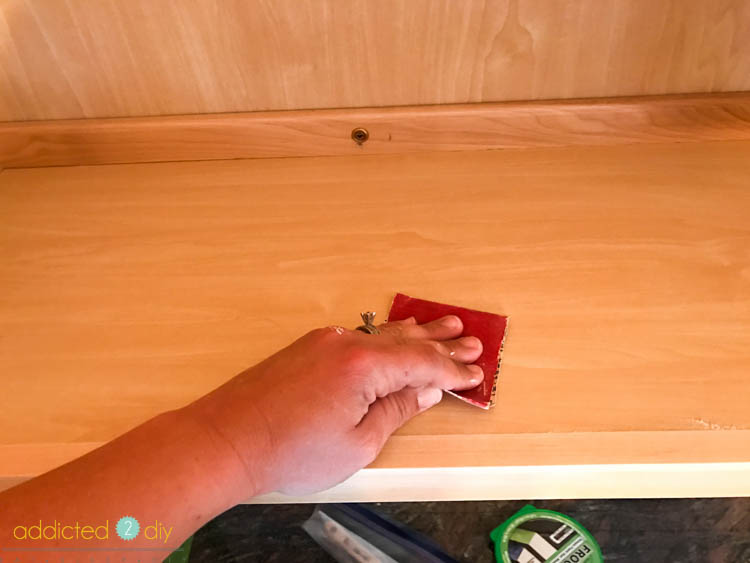 Next, I sanded them all down with 220 grit sandpaper and wiped them all down with a clean, wet rag.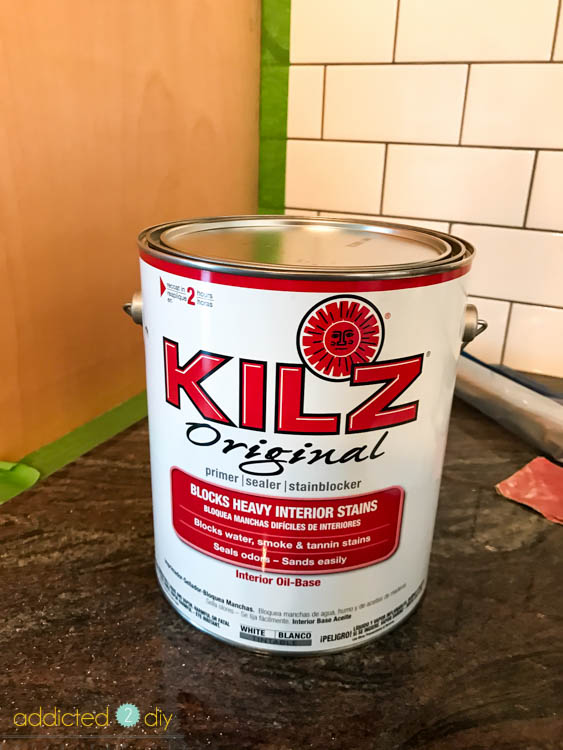 Before you start painting, you want to prime them. The primer bonds to the wood cabinets and also ensures that the paint covers well.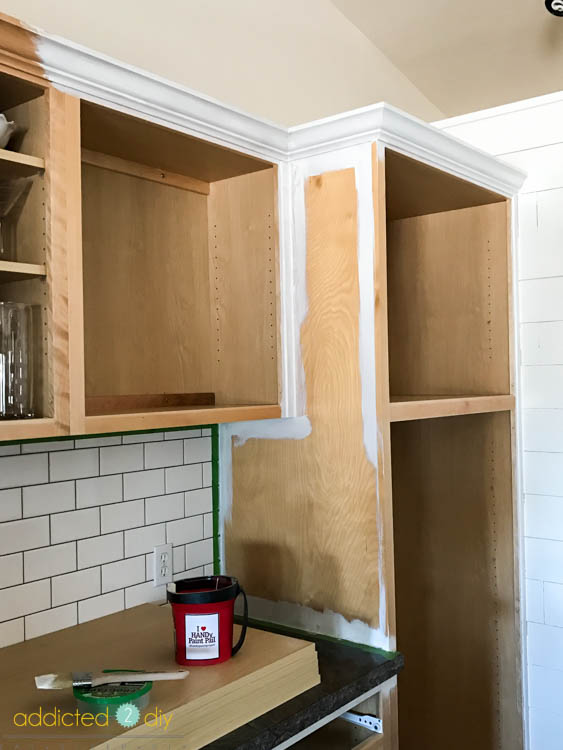 I taped off any areas where I did not want the primer and paint and got started. I did all of the edging with a brush and then used a roller suitable for smooth surfaces to prime the rest. I am only painting the insides of the two middle cabinets in my dining room, since those doors will soon have glass fronts. For the rest of the cabinets, I only painted the face frames.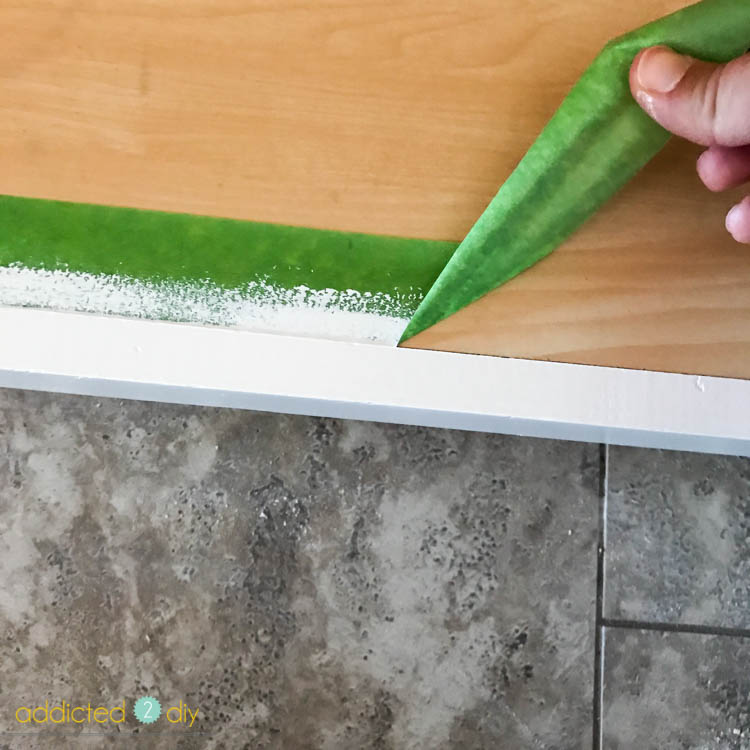 Once my two coats of primer was dry, I got started on painting. I painted two to three coats and then removed the tape over the areas I had painted to ensure I didn't peel up any of the paint with the tape.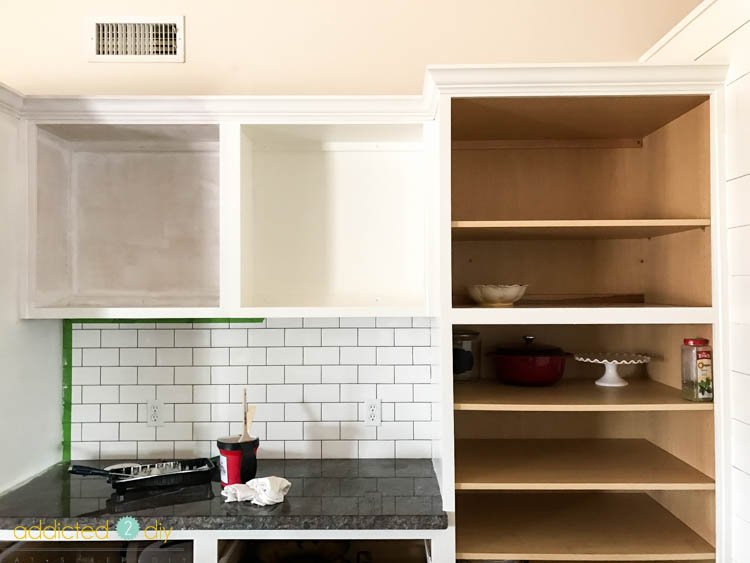 As you can see, I'm only about halfway done with the project, but things are finally starting to move quickly now that we are pretty much done with dealing with the insurance company over what to do with the water damage in the kitchen. Next week's update will include the finished cabinets and painted walls. I can't wait to see it all put back together! This has definitely been one of the most challenging projects I've taken on. Not because of the difficulty of the project, but the roadblocks we've faced have been so time consuming. Now that I'm in the home stretch, everything is finally moving faster and I can't wait for the big reveal! Be sure to also check out ALL of the incredibly talented bloggers who are also working on their ORC room transformations.
To keep you up to speed, here is my progress so far and what my plans are for the remainder of the ORC:
Week 1 – Modern Farmhouse Kitchen and Dining Room (The Plan)
Week 2 – Our Plan Coming to a Screeching Halt
Week 3 – Switching Gears and New Backsplash
Week 4 (this week) – Painting Cabinets
What's left:
Finish Painting Cabinets
Paint Walls
Install Cabinet Hardware
Install Glass on Upper Middle Cabinets
New Dining Chairs
The Big Reveal!