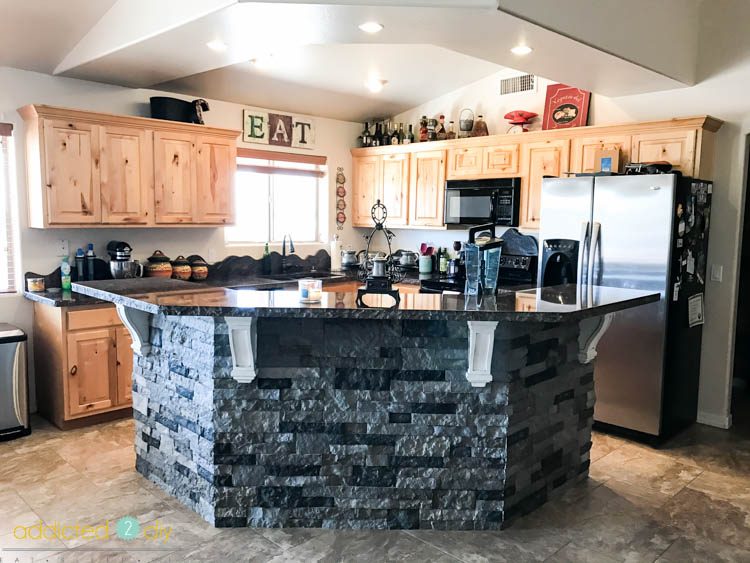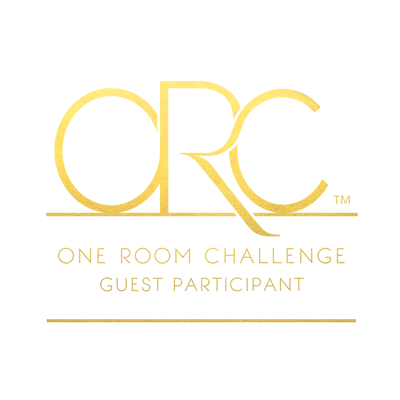 Hey everyone! Last week I shared my plans for my kitchen/dining room remodel for the One Room Challenge. I have to say, I am still so excited to see the transformation over the next few weeks. Before getting started with the remodel, I laid out a timeline for myself so I had a plan of attack. The first thing to go would be the granite backsplash. As I said in my previous post, I hated those mountains and I couldn't wait to install crisp, clean white subway tiles. I started by removing all of the outlet covers so as to not damage them when removing the backsplash. That's when it all went to hell in a hand basket.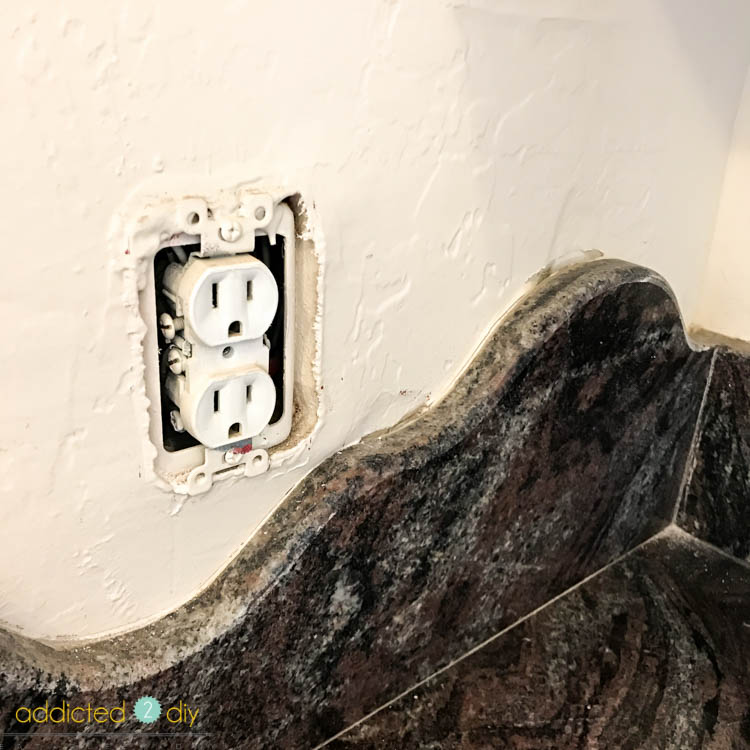 I noticed that the drywall seemed to be bulging around this particular outlet. I started feeling around the wall and noticing that the whole wall seemed to have a bit of a bulged out feel. Only one thing could be responsible for that, and I think you may know where I'm going with this.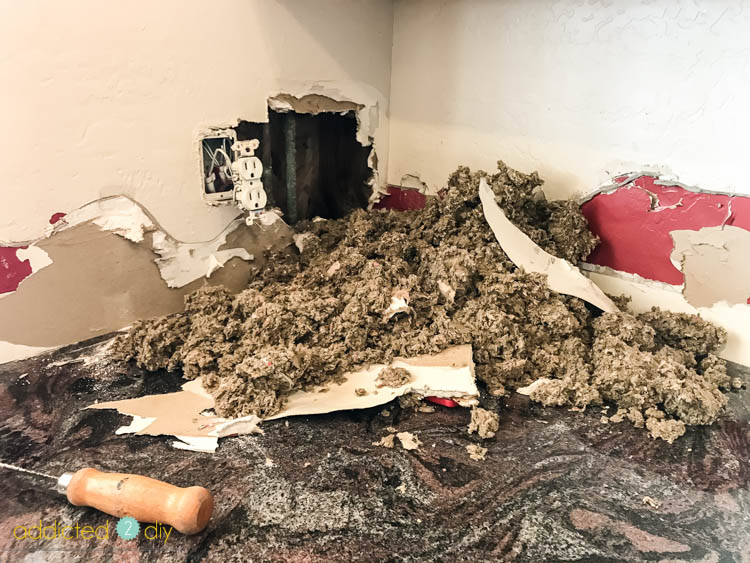 Yep! Water damage. At this point, we didn't know the extent of it. All we knew was that we could smell the moisture and once we cut a hole in the wall, and started pulling out damp insulation, we knew it was going to be a big undertaking to get it all straightened out.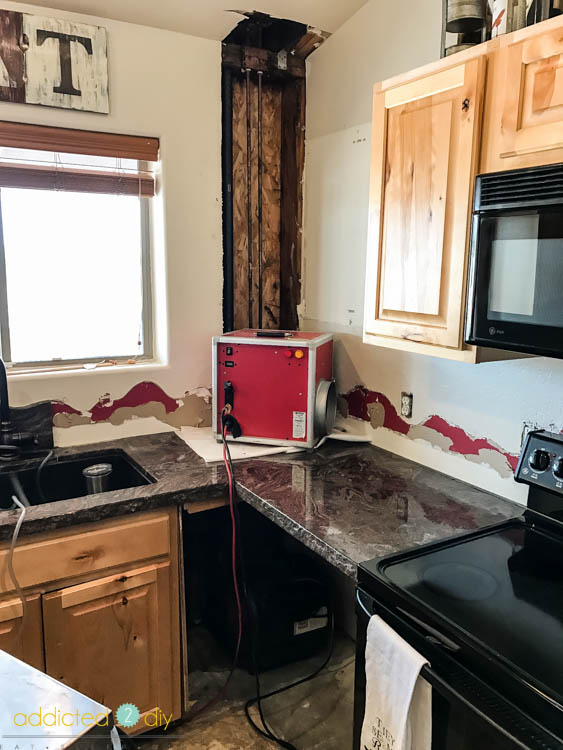 We called our insurance agent, who said to call a mitigation company to come assess the damage and also start drying out the wall. They cut out the drywall, removed cabinets, and set up fans, a dehumidifier, and an air scrubber. The noise was deafening and having to listen to it for three days was enough to make me want to snap! We discovered that the damage was caused by a roof leak and with all of our recent storms, it's been wrecking havoc on the inside of our walls.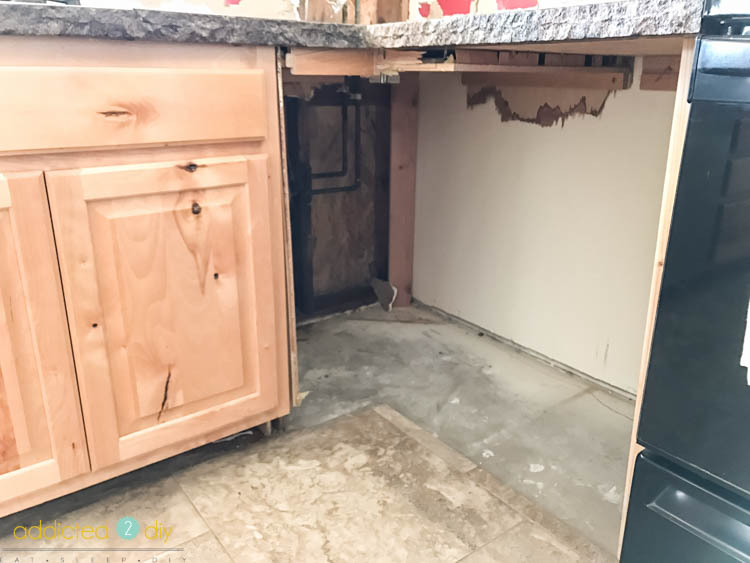 By Monday afternoon, the walls were thankfully dry and the equipment was removed. Now we wait and pray that the insurance adjuster calls us with good news. Especially since the technique the mitigation company used on our granite to keep it in place when they knocked out the lower cabinets caused it to crack.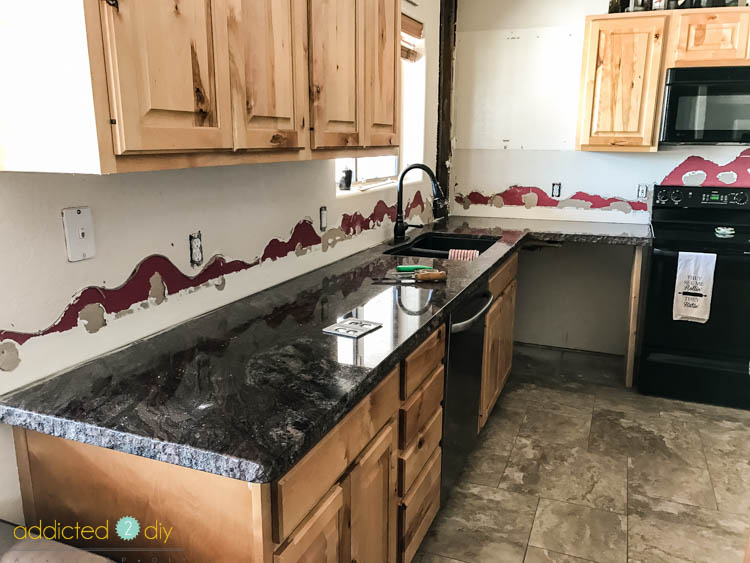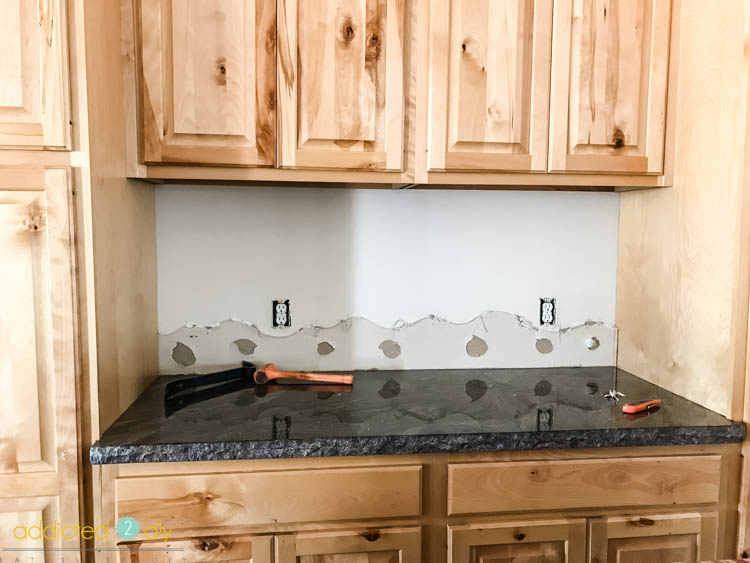 Needless to say, the kitchen remodel came to a screeching halt before it really even got started. I was able to remove the rest of the backsplash in the kitchen and dining room, but am sort of stuck in limbo until we hear back from our insurance company. I'm still planning to get the whole thing done in time for the final reveal on May 11th, so we'll see how that all goes! Something tells me a lot of coffee, wine and tears will be involved to get to that point, but the end result will be so worth it!