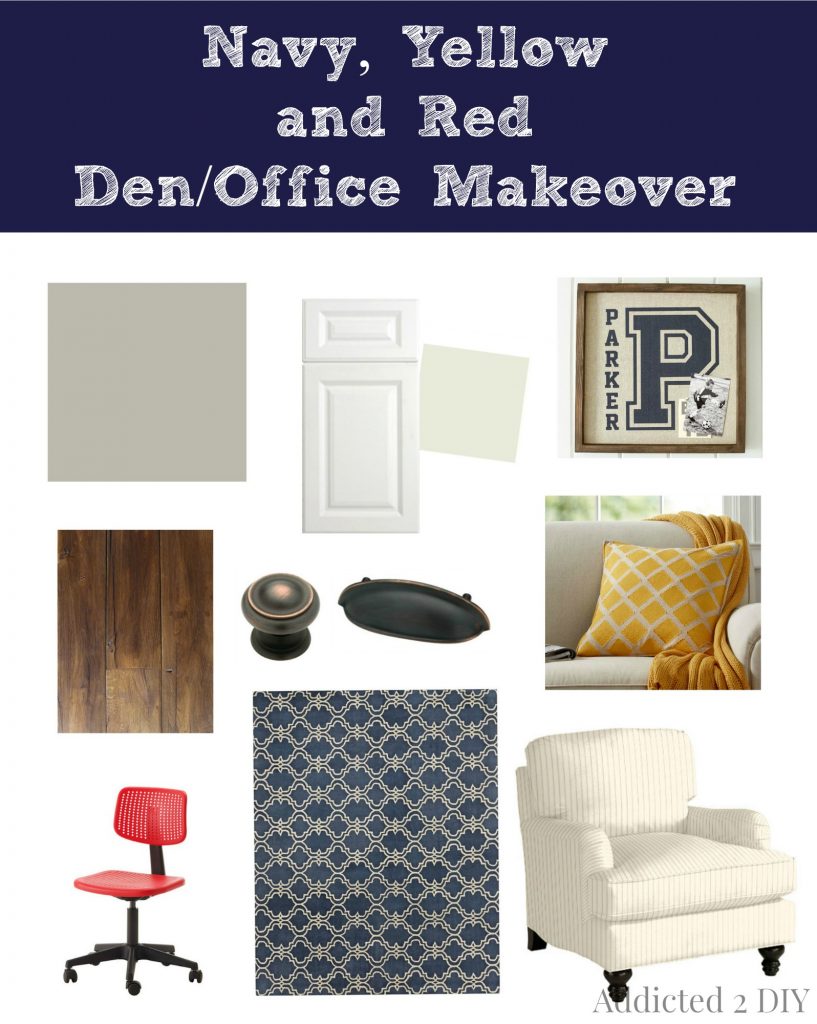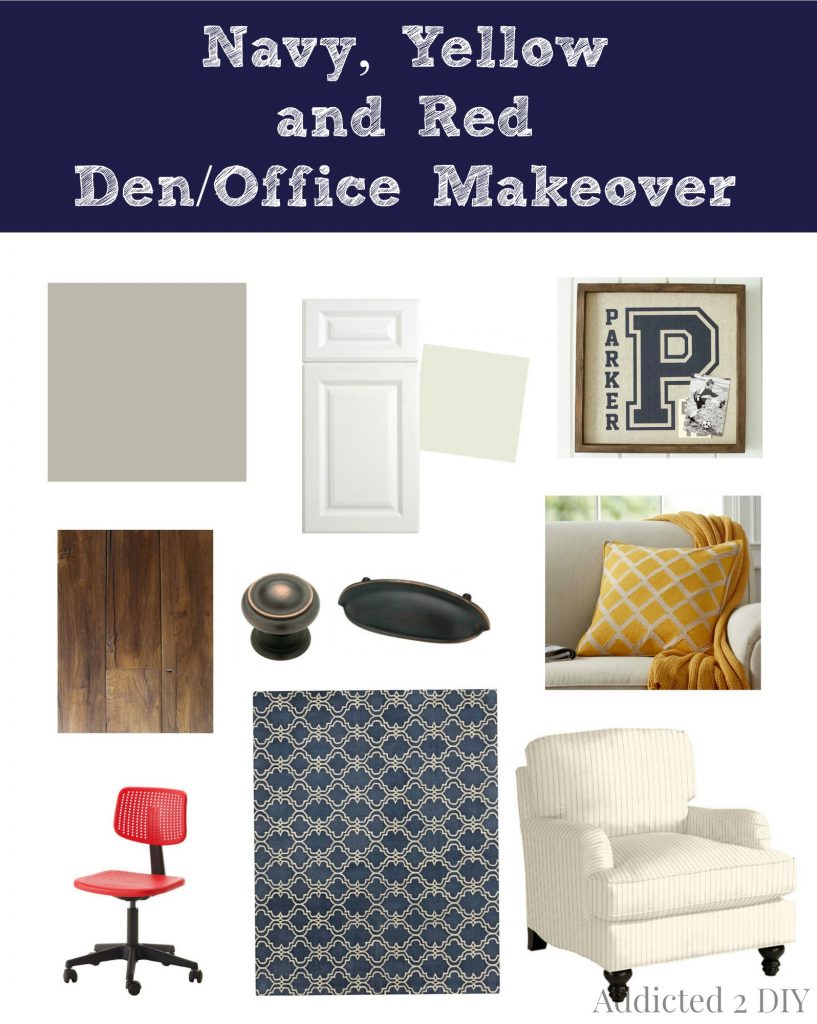 I've been busy working on giving our den a mini makeover and I decided that it would be fun and also helpful for me to put all of my ideas for it in one place. I've hated the look of this room for a while and I'm just ready for a change. Some of the changes I want to make will be further down the line when time and money will allow, but there are some changes that I can do pretty easily and without breaking the bank! This room doubles as not only a den but also an office space. It's where my boys do their homework every day and it has desperately needed a facelift to make the area more function and less of an eyesore.
I've come up with an itemized list of things I want/plan to do in this room. Some of these things will probably take a while to add to the room, but I have a plan and I know I can check several things off of the list in the next few weeks.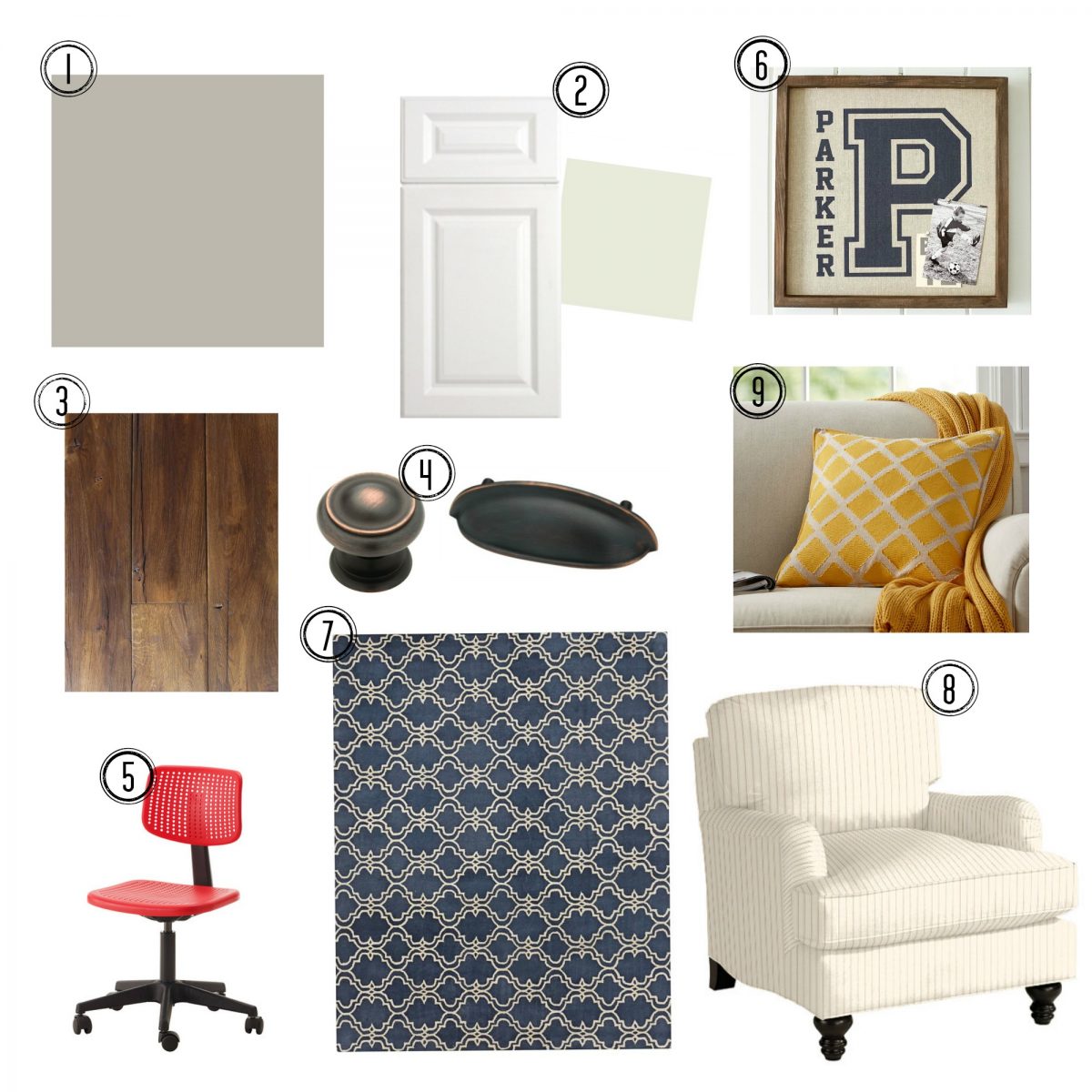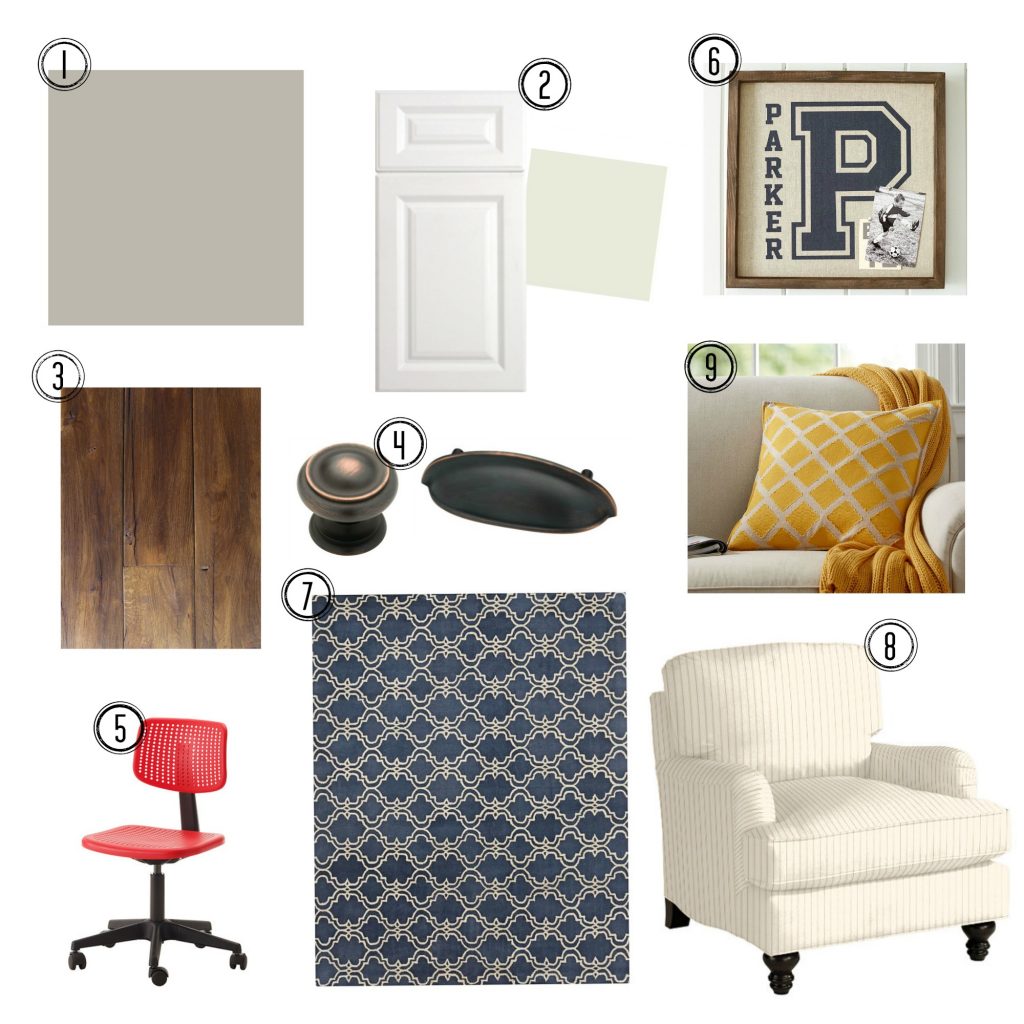 Paint the walls in the room. I chose Mindful Grey, which is what I also used when I recently painted my bedroom. It's a gorgeous color that goes with just about everything.
Paint the cabinets in the desk area. They were a boring natural wood color and I decided to make my own chalk paint using BB Frosch chalk paint powder and Dove White latex paint.
The desktop is in desperate need of replacing and I'm going to be building a wood plank top for it. A dark wood stain paired with the grey walls and white cabinets will just be gorgeous in there!
I found this awesome cabinet hardware from D. Lawless Hardware and I'm planning to order that in the next day or so.
These red swivel chairs from Ikea are not only a great pop of color, but they're also only around $20 each! My boys use folding chairs right now and I think we all hate them.
I love the idea of the boys having a space on the walls over their desks to pin homework, pictures, or whatever they like. This Pottery Barn Kids pinboard would be perfect for them!
Its amazing how a rug can transform a room and this navy rug is gorgeous! It will take a bit of digging to find one in our budget, but I'm determined!
Big comfy chairs would be the most amazing thing in this space. The only seating we have in their right now is a rocking chair and the folding chairs my boys sit in when working on their homework. It just doesn't feel like a room you want to spend any time in, but I want to change that.
I love how this yellow pillow from Pottery Barn looks! It would be the perfect pop of color against light colored club chairs.
So what do you think? It's my first ever mood board, but I can definitely tell I'll be making more for the other rooms in our house. I'll also be posting updates of the room as I finish tasks. Now that I have an actual picture of what I want and not just an image in my head, I can't wait to get it finished!