Hey everyone! Today, I'm sharing plans on how to build this mobile work station for your Kreg Foreman, but it can be used for a multitude of different tools. The bonus is that not only does it include storage for your tools, screws, etc., but it also has a hidden dust collection system in it!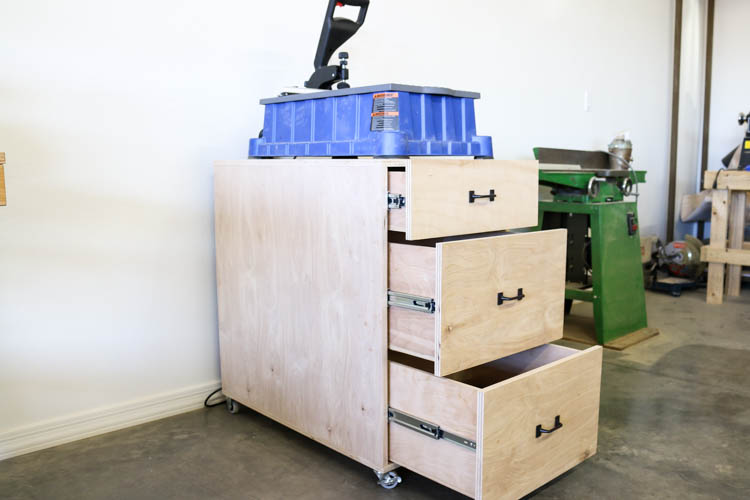 I've got a confession to make. I have commitment issues. Not when it comes to relationships (which makes my husband very happy), but when it comes to my workshop! I am always changing my mind on where things should go and I don't like the idea of anything being permanent. That's why I teamed up with Build Something to share the plans for this mobile Kreg Foreman Work Cart with you! My husband surprised me with my very own Kreg Foreman this past Christmas and my life has never been the same since! It makes all of my pocket hole drilling tasks so quick and easy. The problem was that I never had any place to store it. Therefore, it was stored on the floor and I had to clear a space on my work table every time I wanted to use it.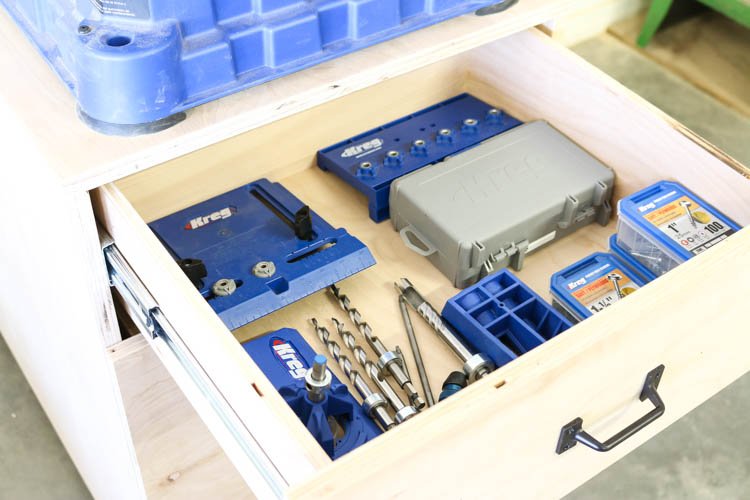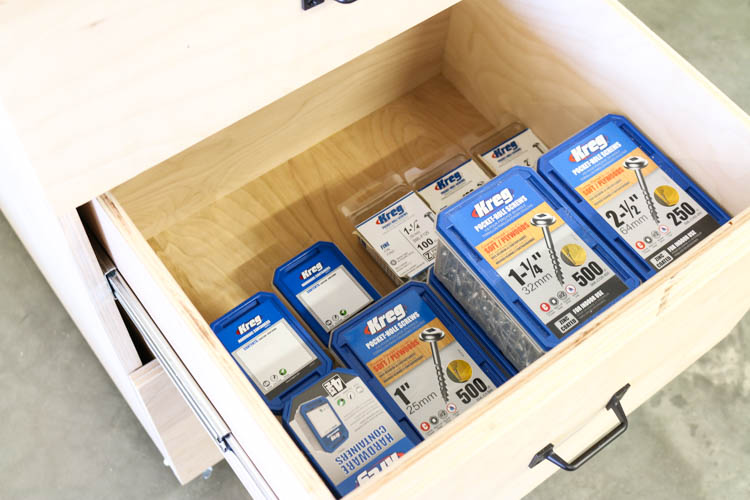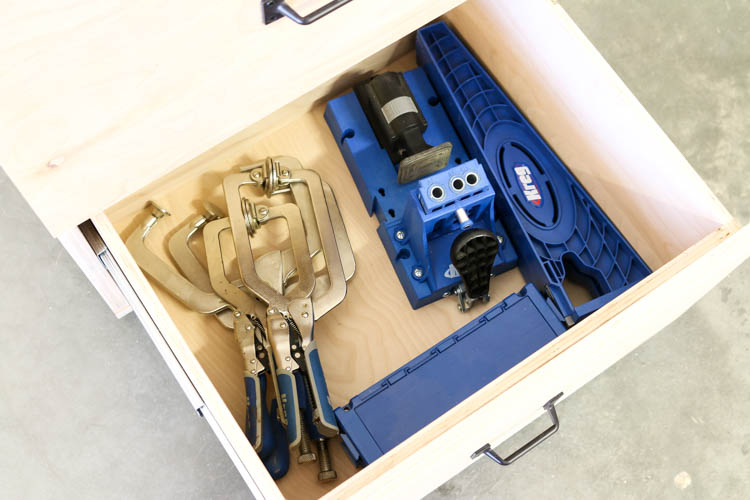 I wanted an option where I could not only have a designated place for my Foreman, but also a place to store all of my other dozens of Kreg tools and screws. I came up with the idea for this handy cart where my Foreman would be at a lower heigh to make it easier to use, plus add drawers to store my pocket screws, tools, and whatever else I liked.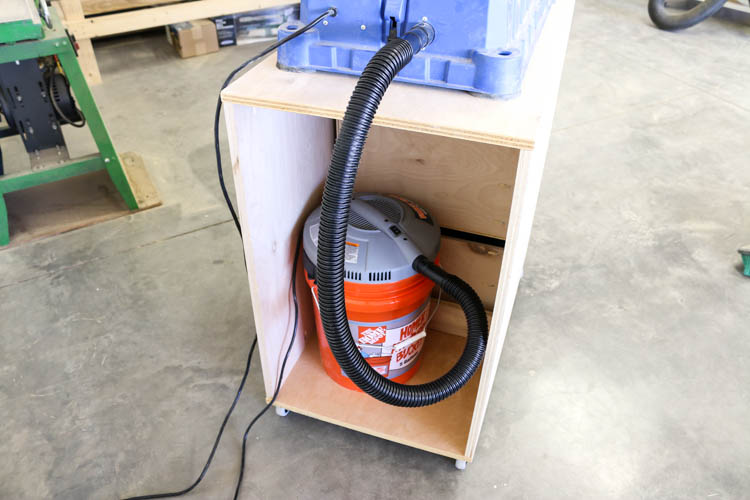 Another option I wanted it to have was hidden dust collection. I used to hook my shop vacuum up to it to collect the shavings from drilling pocket holes, but sometimes it was being used for other things. I happened to find this bucket top shop vacuum at Home Depot for a little over $20 and it was perfect! Not too big, DEFINITELY not expensive, and just right for this cart. Add a Homer Bucket to the mix and for about $25, I was set! The small hose fits right into the dust collection port on the Foreman and it actually has a good amount of suction to it.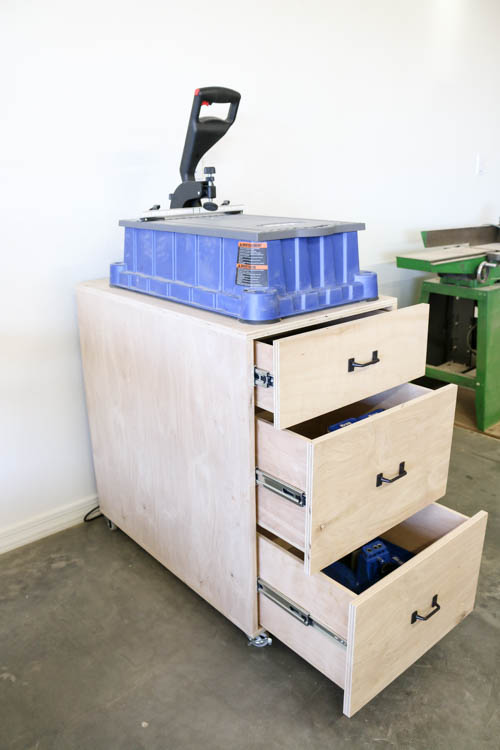 Needless to say, I'm very happy with how this turned out. It's mobile, it keeps everything in one place, and I don't have to worry about remembering to hook my other shop vacuum up to it when I need to drill my pocket holes! I the only thing I need to figure out at this point is how to add hooks or brackets to the sides to store my Kreg Rip-Cut and Accu-Cut.
If you're thinking you need this in your shop, make sure you download the printable plans for this project from Build Something, and pin this for later so you don't forget!
DISCLOSURE: I was provided product and/or compensation for this post. All opinions and ideas are 100% my own. This post also contains affiliate links. Should you purchase a product from one of these links, I will receive a small commission at no extra cost to you.