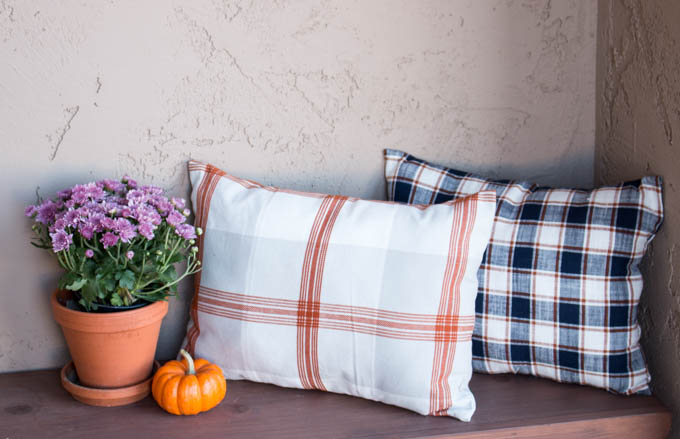 Hey there, everyone! Today I've got a quick, easy, and cheap tutorial for you. Unless you've been living under a rock for the past month or so, it's pretty hard to miss fact that Target has gone mad for plaid. Frankly, all of their new fall decor and products are drool-worthy. Some of my favorite products are their new plaid kitchen linens. I was staring at them one day when the thought came to me that I could make some pretty fall pillows using their dish towels.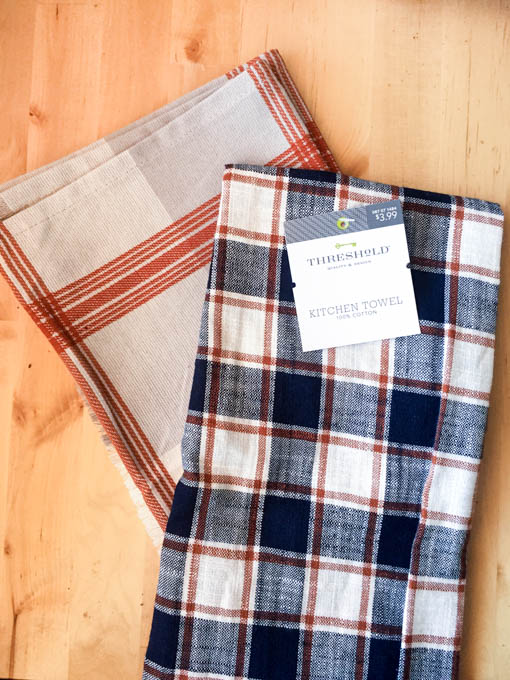 At $3.99 each, it makes these towels affordable and they're quick to make. Here's what you'll need:
Kitchen towels of your choice (I chose the plaid kitchen towels from Target)
Coordinating thread color for sewing
polyester fiber fill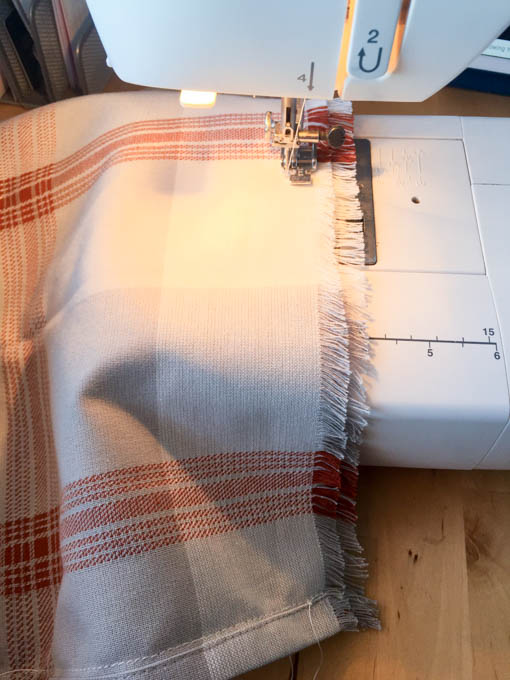 To make the towels, I folded the right sides of the towel together and stitched a seam along the three open sides. I stopped about 4 inches short of the fold in the fabric to allow me to turn the pillow case right side out and stuff it.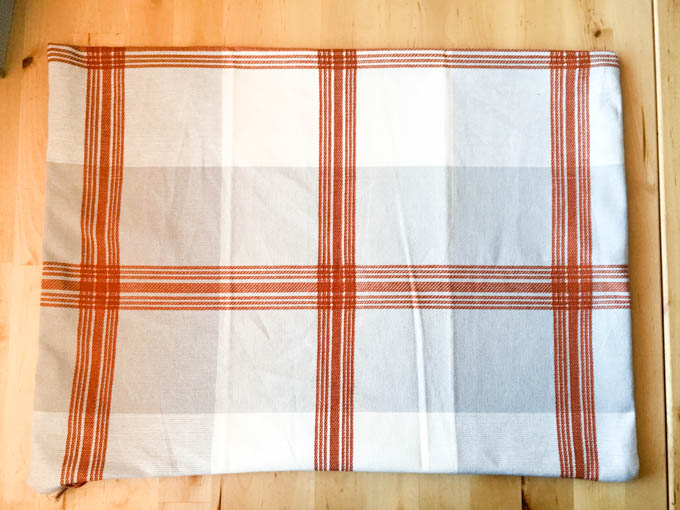 Turn the pillow case right side out and use a towel, or ruler, or whatever you can find and stick it inside the pillow case to push out the corners and make them crisp.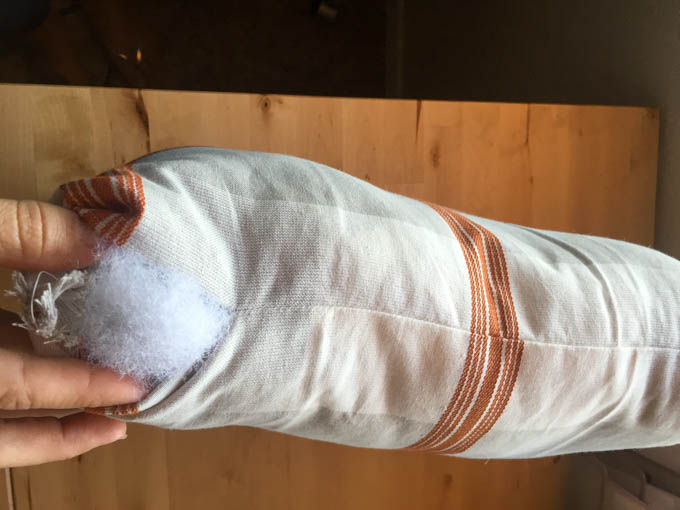 Stuff the pillow with fiber fill until you're satisfied with the look. It helps to break the fiber fill up a bit rather than to use big clumps. I also recommend filling the corners first, then filling the middle. This way you aren't fighting against all of the fiber fill in the middle of the pillow. Once it's filled, use a simple whipstitch to close the opening. Fluff the pillow and you're done!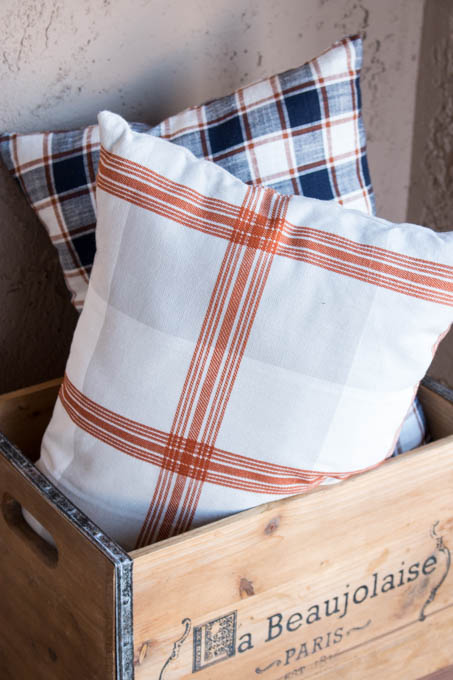 Like I said, quick, easy, and cheap! With my dark kitchen, these towels wouldn't have really fit in had I used them for their intended purpose. I'm so glad inspiration struck that day at Target and I figured out a way to incorporate them into my fall decor. Because I love plaid so much, I'll have more posts coming up soon with this pretty pattern, so stay tuned!
*This post contains affiliate links. Please read my disclosure policy for more information.