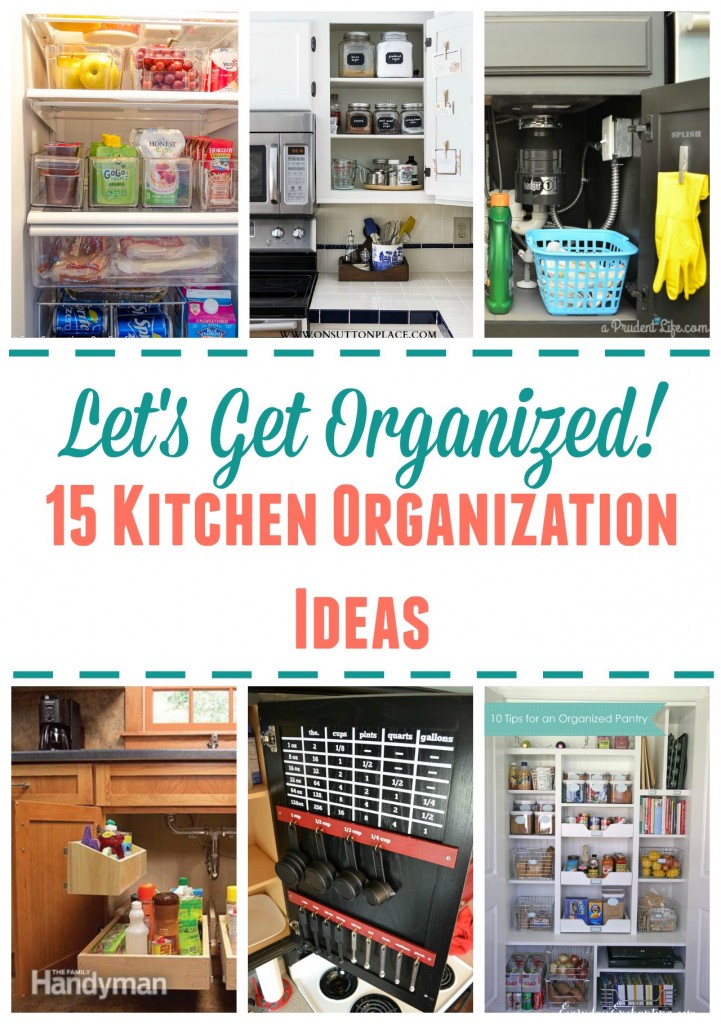 It's the first Monday of 2015! The kids are back in school, I've currently got excavators in our yard digging our new pool, and I'm back in full blogging/work mode! If you remember, back on Friday I shared that my phrase this year is "take control." It's a blanket phrase that really can be applied to all areas of my life. One area that needs a lot of help is organizing my home. This year, I plan to take control of all areas that need organizing and I'm planning to share that journey with you all. Doing this has inspired me to start a mini-series for organization. For the next few weeks, I'll be sharing tips and ideas for organizing various rooms throughout the home. I felt like it would be a lot easier than sharing 10,000 ideas in one post.
For the first installment of this series, I thought I would start with what is the most used room in my home. The kitchen. I've compiled a list of 15 ideas to organize both the kitchen and pantry. I know I'm feeling inspired, so I hope you will too!
Organizing the Refrigerator
My fridge is in desperate need of some organization and I'm loving these simple and functional ideas to keep the refrigerator neatly organized.
Refrigerator Organization by A Prudent Life
Refrigerator Makeover by Four Generations One Roof
Pantry Organization
My pantry seems to go from organized to chaos after a single grocery trip. I'm loving the ideas of pretty labels, baskets, and bins for keeping the pantry neat and organized. My pantry is a deep set of cabinets, which means that slide out drawers would also be so handy to access food and not lose anything.
10 Tips for an Organized Pantry by Everyday Enchanting
Butler Pantry by Eleven Gables
Pull Out Shelves for the Pantry by Remodelando la Casa
Organize Your Baking Supplies
I love to bake and my supplies are sort of organized, but certainly not as well as they could be! These ideas for baking supply organization could have you totally set for your next marathon baking session!
Baking Zone Organization by On Sutton Place
Measurement Conversion Chart by Infarrantly Creative
Pantry Organization by Design Improvised
Rein in Your Spices
As spices accumulate, sometimes they also get lost in the shuffle. How do I know this? Because I've got at least three jars of nutmeg in my spice cabinet from always thinking I was out. I love these gorgeous ways to keep spices organized and accessible.
Vintage Coca-Cola Crate Spice Rack by Discover. Create. Live.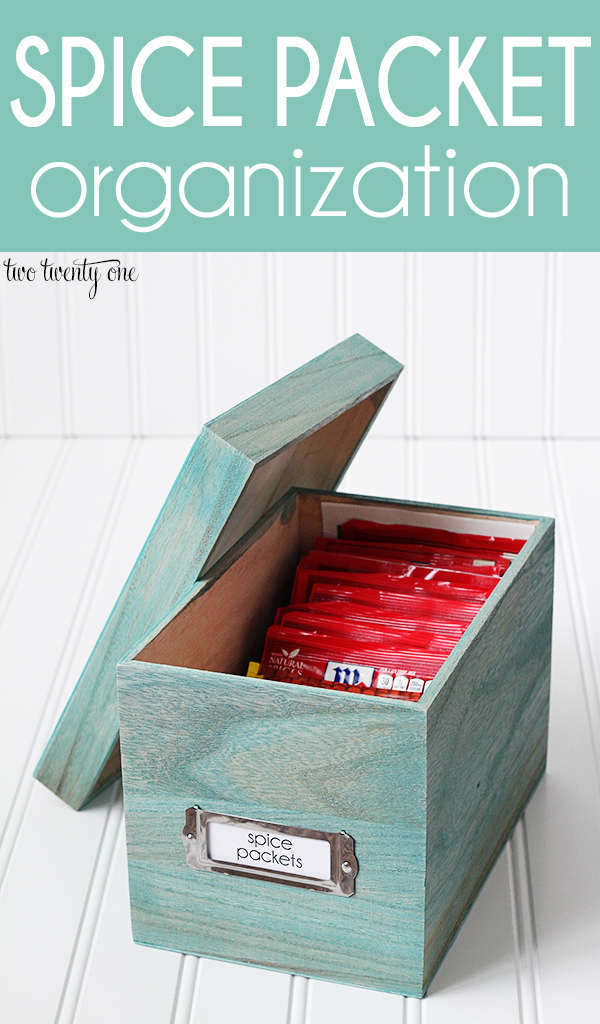 Spice Packet Organization by Two Twenty One
Keep Your Under-Sink Cabinets Organized
These helpful tips and DIY tricks will keep that space under your sink neat and tidy.
5 Keys to Under Sink Organization by A Prudent Life
Kitchen Cabinet Door Organizer by Ana White
How to Build Kitchen Sink Storage Trays by The Family Handyman
Utilize the Space You Have
With just a few simple supplies, you can better utilize the space you have in your cabinets. Like organizing your baking trays or adding a flip out tray kit to your false front drawer at the kitchen sink. We had these at our old house and I loved them!
Baking Sheet Organization from I Heart Organizing
Tilt Out Drawer Front from Diamond Cabinets
Are you inspired to start organizing? I certainly am! I just have to figure out where in my kitchen to start. Do you have any special organizing tricks that save your sanity in the kitchen? I'd love to hear them! And if any of these ideas inspire you, be sure to pin or share from the original source!
Happy Organizing!