This is a sponsored post written by me on behalf of The Hershey Company for IZEA. All opinions are 100% mine.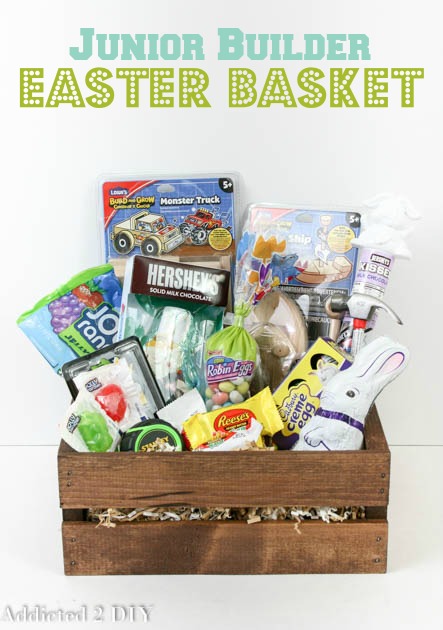 Easter is coming up, and fast! Does your Easter Bunny leave your kiddos fun baskets full of Easter goodies? In our house, the Easter Bunny sometimes has a theme for the Easter baskets. Sometimes they're just basic. Of course, every Easter basket has to have candy in it. As a boy mom, it's sometimes hard to break away from the pastels and flowers that go along with Easter. This year, I wanted to do something different! As a DIY fanatic, of course my boys also have a blossoming love for DIY, so what better way to nurture that growing love than with a junior builder Easter basket!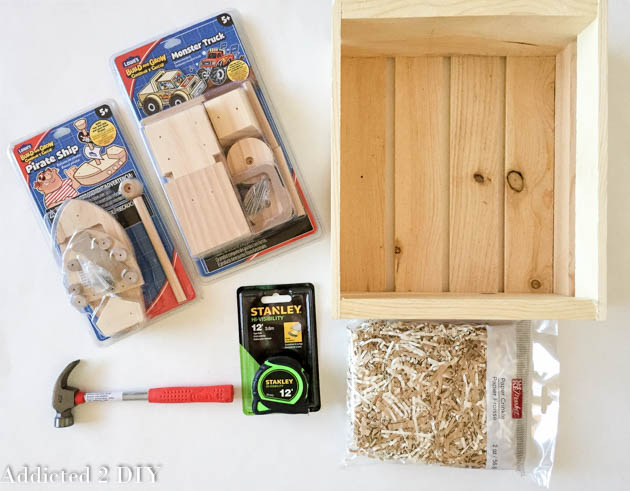 I was trying to think of some creative things that could be used to make up the basket. A traditional woven basket just didn't seem to fit with the them I was going for, so I purchased a wooden crate. I also purchased a junior-sized hammer and some wooden toy kits. I got the tape measure, because what kid doesn't love to run around measuring things around the house? As a filler, I purchased some shredded paper in neutral colors. Since my plan was to stain the basket, I thought the neutral paper would be a nice contrast.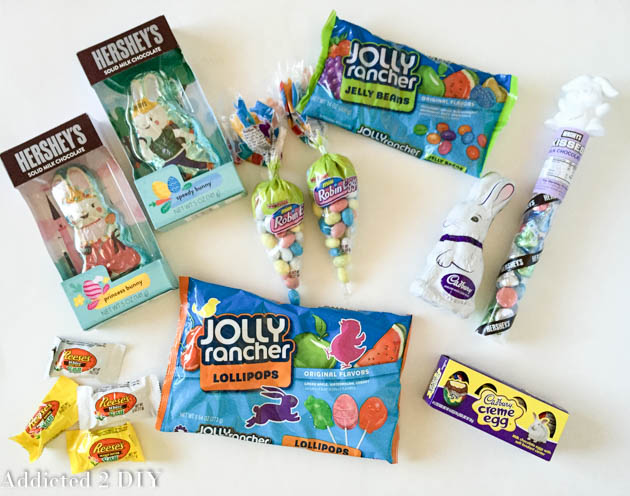 Of course the most important element in any Easter basket is the candy! The Hershey Company makes my boys' favorite types of candy! Okay, mine too. With a wide variety of new and classic treats from Hershey, you're sure to fill this year's Easter basket with sweet treats the whole family will enjoy! One of my favorites has always been the Cadbury Creme Egg Candies. It's now one of my boys' favorites too! Hershey has distributed classic Cadbury Creme Egg Candies in the U.S. for decades, and this Easter favorite combines traditional milk chocolate with a center of pure gooey goodness that people know and love.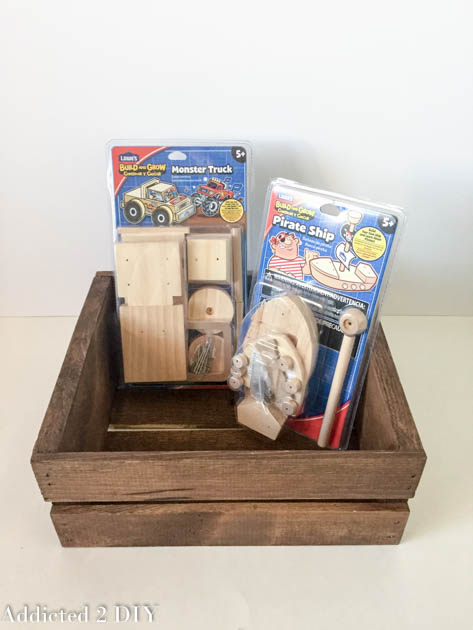 To make this basket, I started out by staining my crate. I let it dry overnight, then I got to filling it with all of the fun goodies.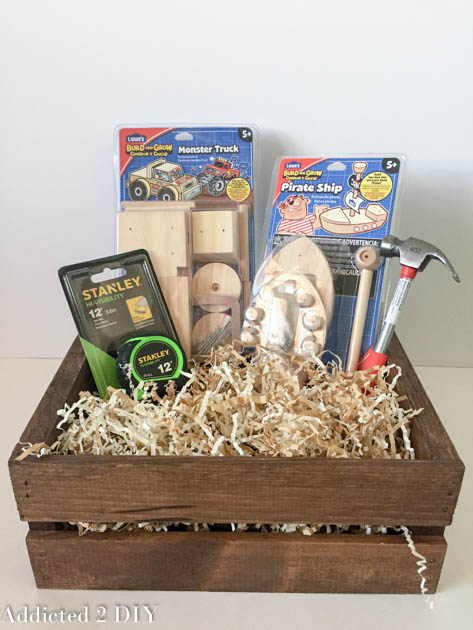 Once all of my junior builder items were in the crate, I filled it with the paper shreds and prepped it for candy.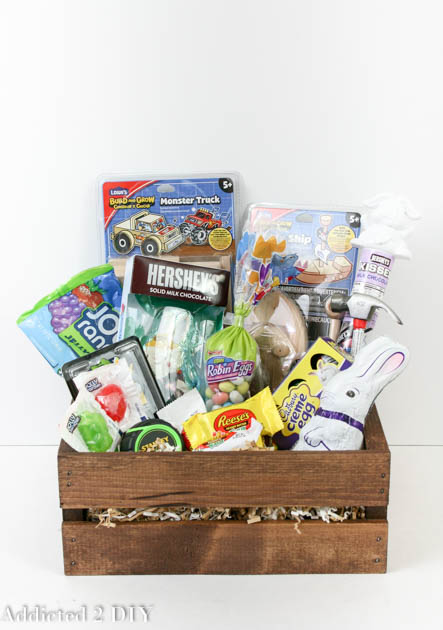 I then stuffed the "basket" with all of our family favorites. My husband has been eyeing the Cadbury Hollow Milk Chocolate Bunny ever since I started planning this basket. Thankfully I haven't discovered ears missing yet! My boys love jelly beans, especially the Jolly Rancher Jelly Beans. Those are their favorite! As I said, they love Cadbury Creme Egg Candies, so they'll both be getting those in their baskets this year too, as well as plenty of Reese's Peanut Butter Eggs. My husband usually steals a few of them from each of their baskets, so I always make sure they have extras. The Jolly Rancher Easter Shaped Lollipops will be a huge hit with my boys too. They love the taste of Jolly Rancher candies. Most years, I try really hard to pick their favorite candies and items that I know they will love for their Easter baskets. I love to surprise them with unexpected gifts!
Do you have any special ways you create Easter baskets for your kiddos? If you're looking for more ideas, check out Celebrate with Hershey's for loads of #HersheysEaster inspiration!
Linking up at these parties: