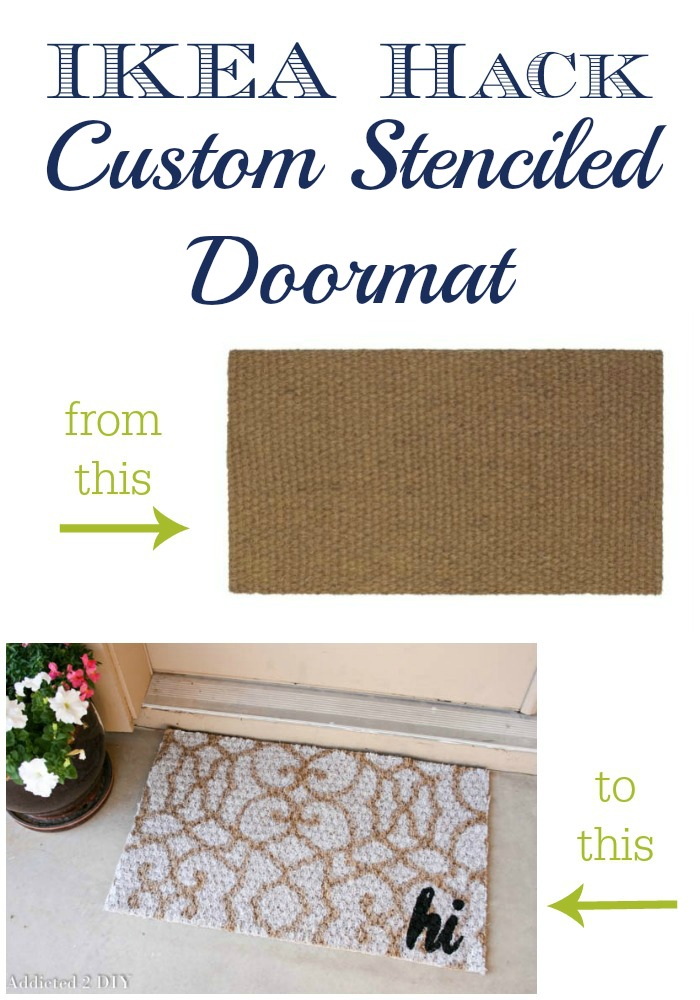 Spring is in full swing and if you're looking for a fun and affordable way to update your front porch, why not start with a new doormat? I picked up this Sindal doormat on a recent trip to IKEA and it was only $4.99! Talk about a bargain! It's a great mat, but it was a little boring. I decided to dig through my stash of stencils and give it a little facelift. Oh, and not only was this project cheap, but it's also quick! That's a win-win in my book!
Here's what you'll need:
1 IKEA Sindal doormat
stencil of your choice (I used Chez Shiek from Royal Design Studio)
Spray paint in color of your choice (I used Rustoleum 2x Spray Paint in Flat White)
vinyl for small stencil
paint for small stencil (I used Americana Decor Chalky Finish Paint in Carbon)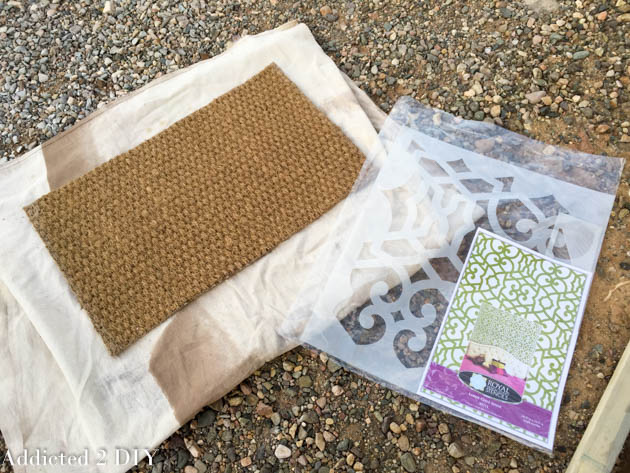 I set the doormat on a dropcloth and gathered my supplies.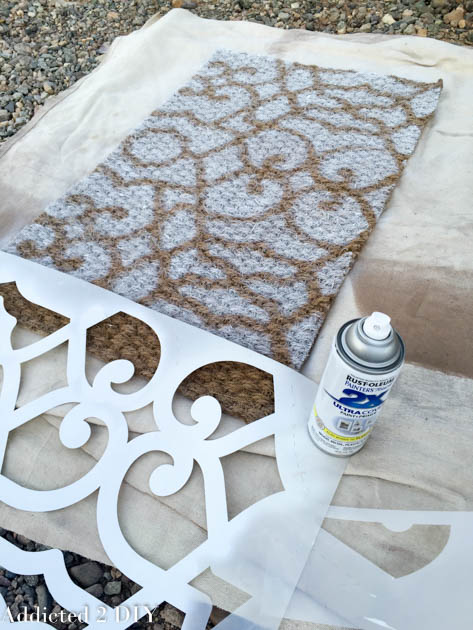 I positioned the stencil flat on the doormat and started painting. The deep woven texture of the doormat really soaks up the paint, so I applied it pretty liberally.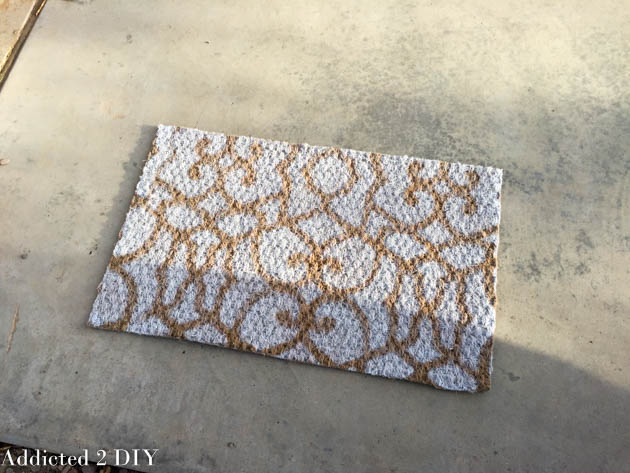 Once I was done, I stepped back to admire my work. I had a vision in my head and the finished product just didn't match it. For me, it still felt like it was missing something. I was about to add it to my list of project fails and just give up, but then a great idea popped into my head!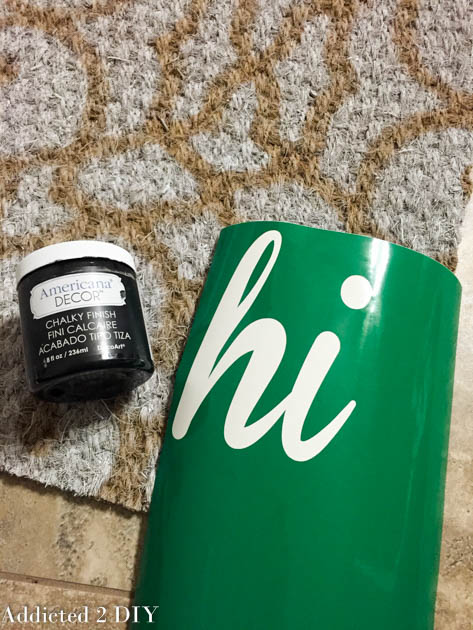 I grabbed a scrap piece of vinyl and designed a quick stencil on my Silhouette CAMEO. I also grabbed some black paint. I thought a cute little "hi" would be a fun way to welcome guests.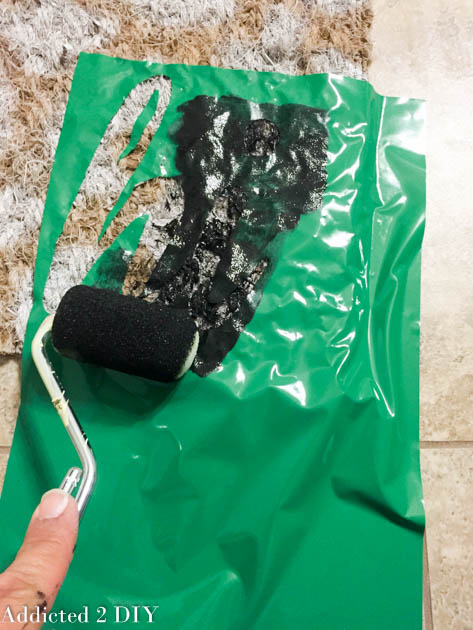 I decided that the little "hi" message would be cute in the corner, so I stuck my stencil down and started rolling the black paint on.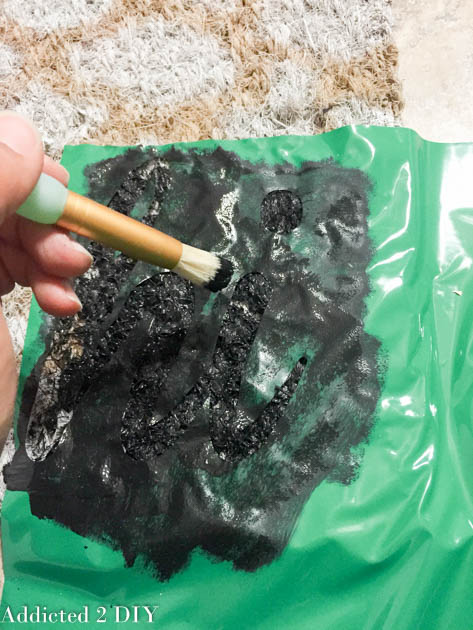 I'm sure the texture of the doormat was the culprit, but the paint just didn't want to go on as well with the roller. I think that's also what caused a little bleed through under the stencil. I grabbed a round brush and touched up the areas that still hadn't gotten any color.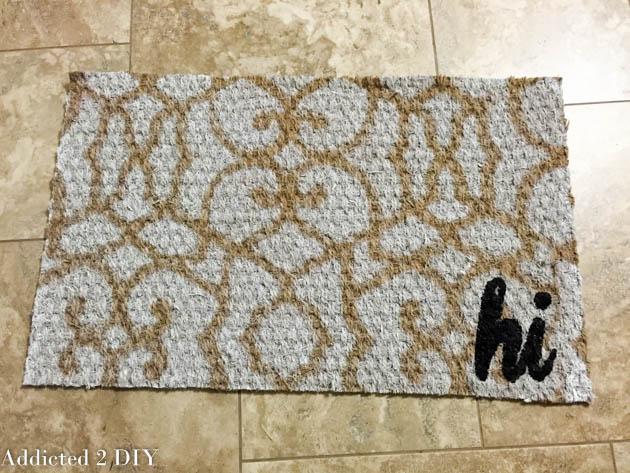 As soon as I was done, I peeled up the stencil and let the paint dry.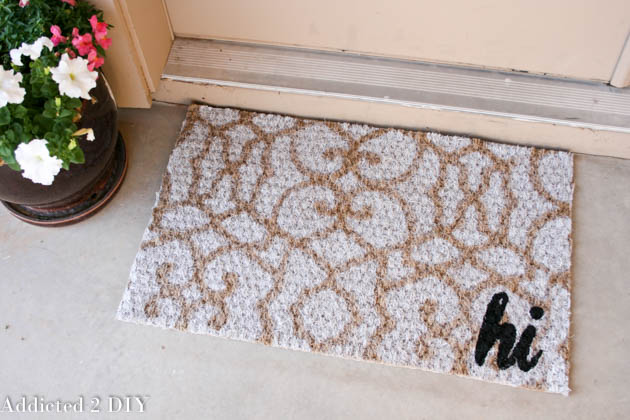 I love how it turned out and I'm so glad I didn't just give up on it. Sometimes I have to step away for a while and then a new idea pops into my head. Have you ever salvaged what you thought would be a project fail? I'd love to hear about it!