Summer is coming, whether you're ready for it or not! If you love hosting get togethers during the warm summer months, these wooden table chargers are a perfect element to add a little something extra to your alfresco summer tablescape! Today, I'm partnering with Inventables to show you how you can make your own wooden table chargers and design them to fit your decor or any particular holiday. I've got the full YouTube tutorial below, so be sure to give it a watch!

How To Make Wooden Table Chargers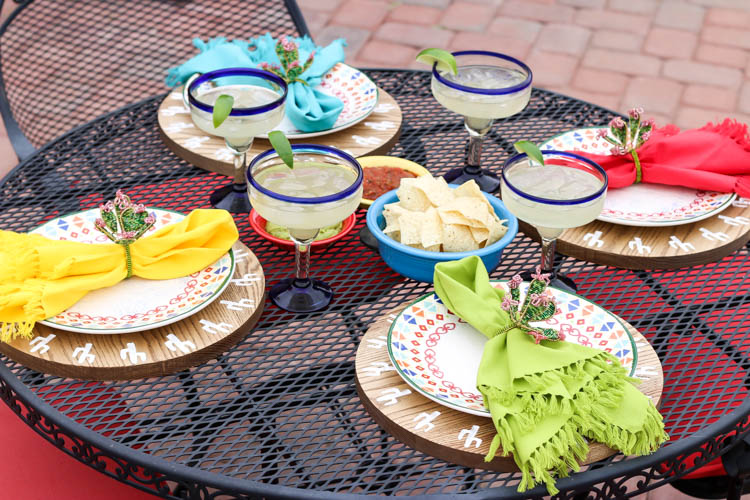 It's no secret that I love creating things using my X-Carve from Inventables and I'm always learning new things that I can make with it. These chargers were so simple to make and I've included a couple of design options for you to choose from, in case a southwest tablescape isn't quite your thing.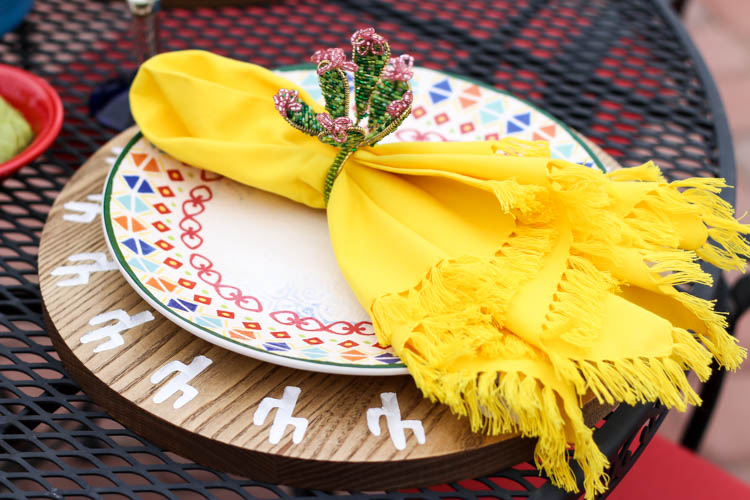 These table chargers also make a perfect gift idea for weddings, Mother's Day or whatever other occasion where you want to give a unique and personalized gift! As I was making them, I realized they'd even make for a perfect DIY lazy Susan for the center of the table. In fact, I may make some more just for that purpose.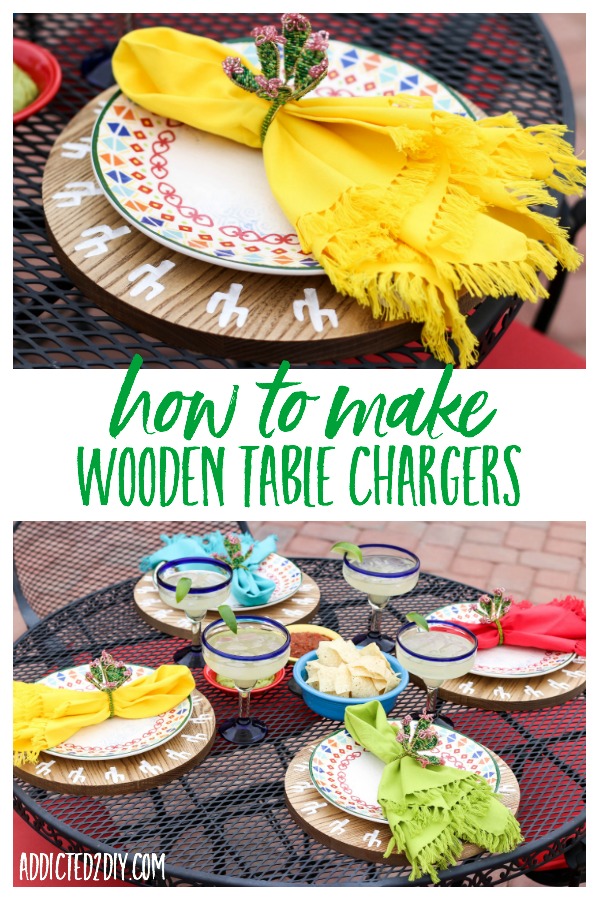 Be sure to pin this for later inspiration and feel free to share it with your friends! Also, if you're looking to see what you can make with an X-Carve, signing up for an account to use Easel is free! You don't have to own an X-Carve to start designing your own projects and it's a great way to learn the program before purchasing a machine of your own.
DISCLOSURE: I was provided product and/or compensation for this post. All opinions and ideas are 100% my own.
SaveSaveSaveSaveSaveSave
SaveSave