Learn how to make a wooden sleigh with this video tutorial, using an X-Carve CNC. This wooden sleigh is perfect to give as a gift or use it in your own Christmas decor.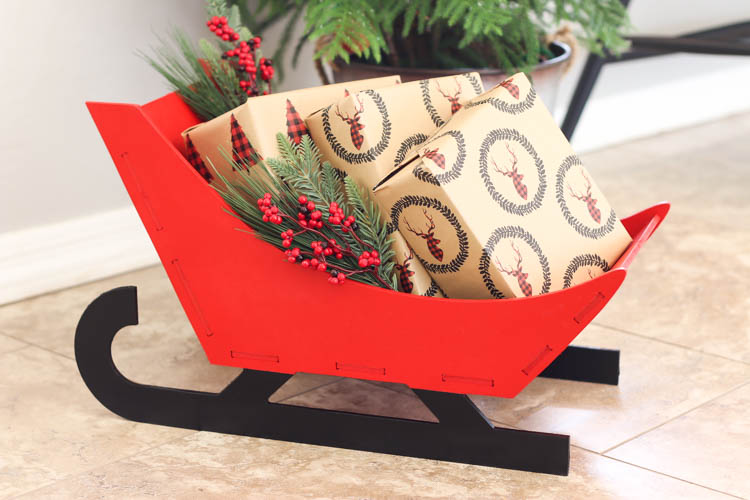 I'm in the thick of Christmas decorating at my house right now and I've got a fresh new Christmas project to share with you all. I'm partnering with Inventables to bring you the video tutorial for this DIY Wooden Sleigh. It's a quick and easy project that you can carve on your X-Carve using the free project I've shared on Inventables.
How To Make A Wooden Sleigh Video:
What I love about this project is that it can be done in just a couple of hours, from start to finish. While it's carving, you can be doing other things, like planning out your next project, or decorating for Christmas. Once it's finished, you can paint it or stain it any way you like! My husband insisted that all sleighs are red and therefore this one also must be red, so red it is!
What Can You Use It For: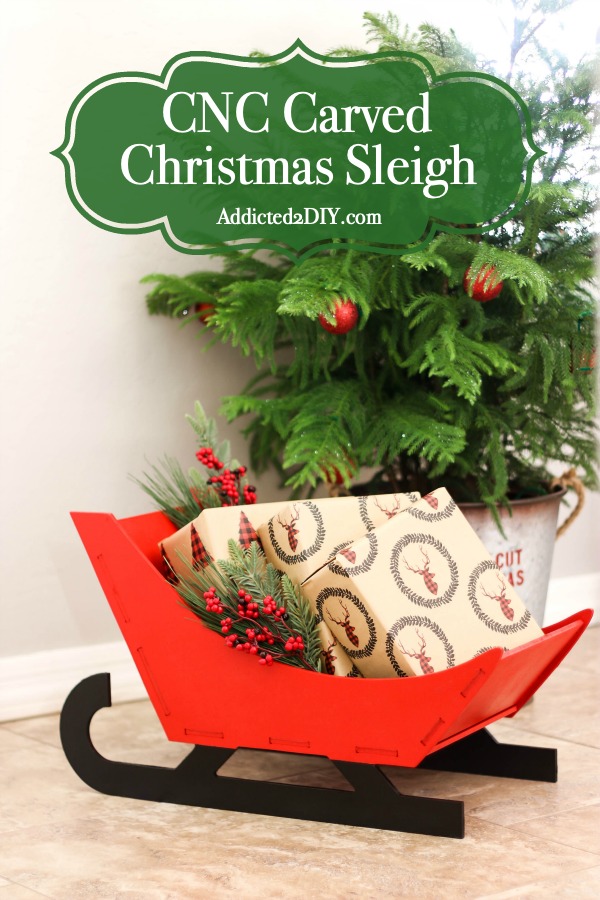 You can use this for any number of things. I think it would be absolutely adorable to use as a gift basket for friends, family, or neighbors. I also think it would look adorable with potted Christmas flowers in it. I plan to use it to put all of those little Christmas gifts in. You know, the gift cards, little boxes, etc. If you've ever thought you've lost a gift, only to find it under the tree skirt after you put away the Christmas decor, you'll see where I'm coming from. As an added bonus, if all of the little gifts are going with you when you head to your holiday festivities, use this sleigh as a handy carrier! I'm just full of ideas here, people!
If you don't have an X-Carve right now, don't worry. Just pin this DIY sleigh tutorial for later! Maybe share it as a hint on Facebook so people will know you want one and see all of the cool stuff you can make;)
More Holiday Projects Using The X-Carve:
DISCLOSURE: I was provided product and/or compensation for this post. All opinions and ideas are 100% my own.