This folding workbench is the perfect way to add some extra workspace to your shop without taking up too much real estate. It folds neatly away and leans against a wall, and the castors on the bottom make it easy to move around wherever you need it.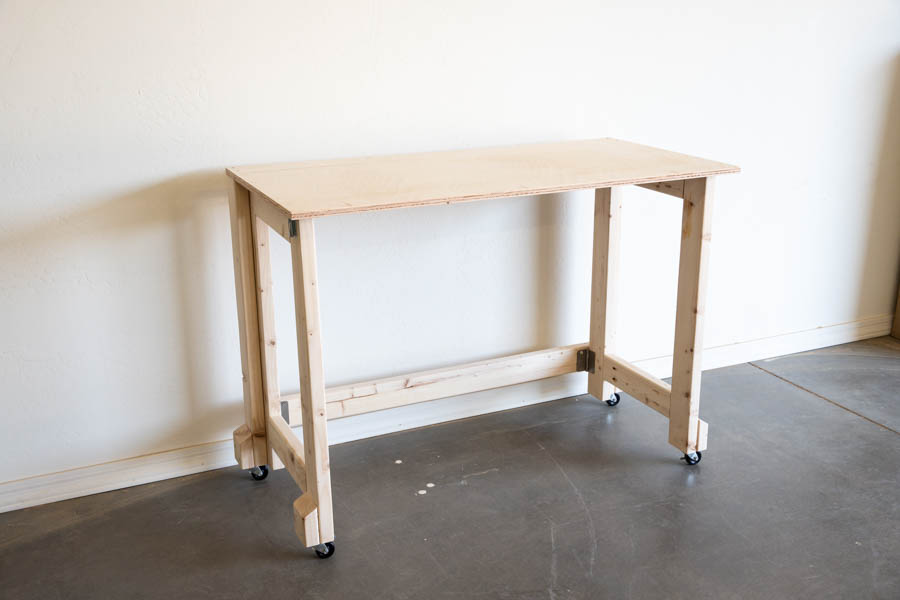 Do you struggle for available workspace in your shop? I'm partnering with my friends from Kreg Tool Company to show you how I built this folding workbench to help create an extra work surface without taking up extra floor space when it's not in use.
While I don't have an issue with overall space in my shop, I do have a lack of counter space in there. It makes it a bit difficult when my husband and I both have things we are working on. He had told me once that I would be really cool if we could have some extra work surfaces, but not something that ALWAYS took up a ton of space. I thought up ways to bring his suggestion to life and came up with this! You can find the FREE plans for this project on the Kreg Tool website!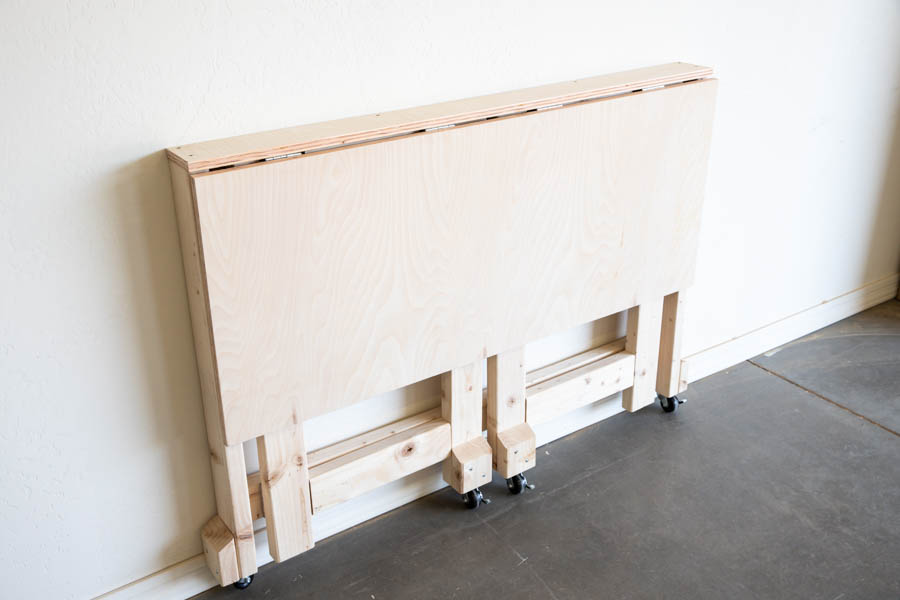 When it's not in use, the legs fold in and the table top drops down to a slim 4″ profile and it just rolls out of the way.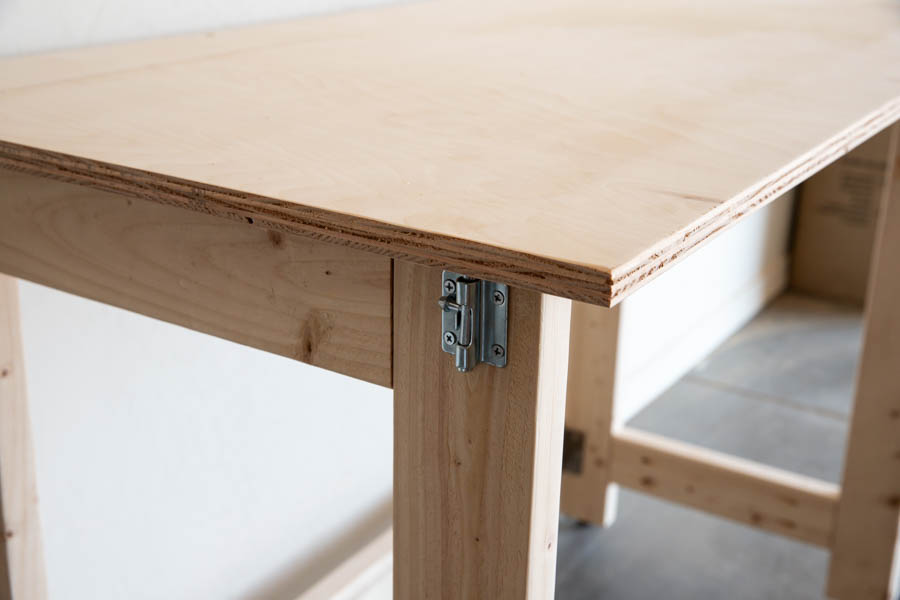 When it's open, barrel latches lock the legs open and the casters make it easy to roll around wherever you need it.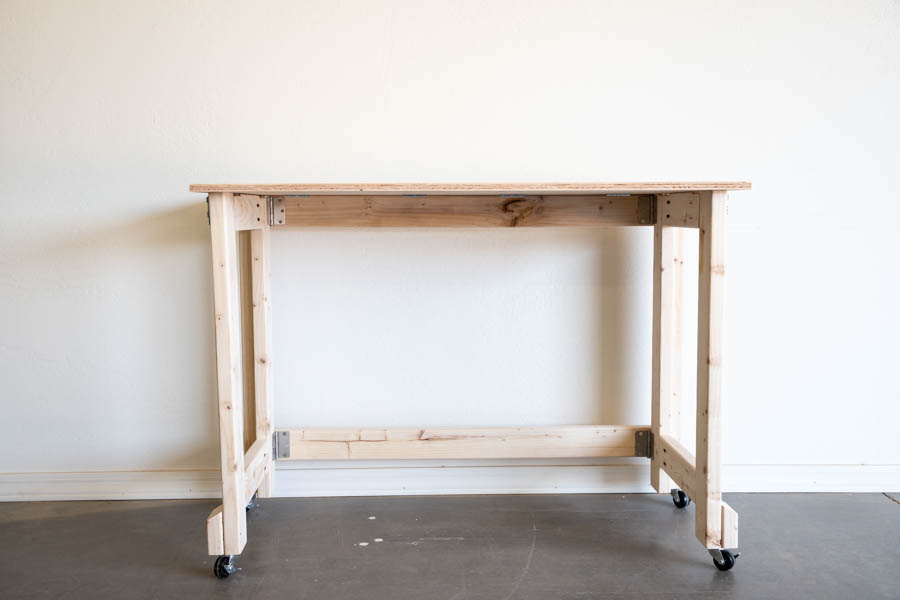 It's counter height (36″) so it's great as a standing desk or you can sit at a bar height chair to work. The casters also lock, so you can keep it securely in place when you don't want it to move anywhere.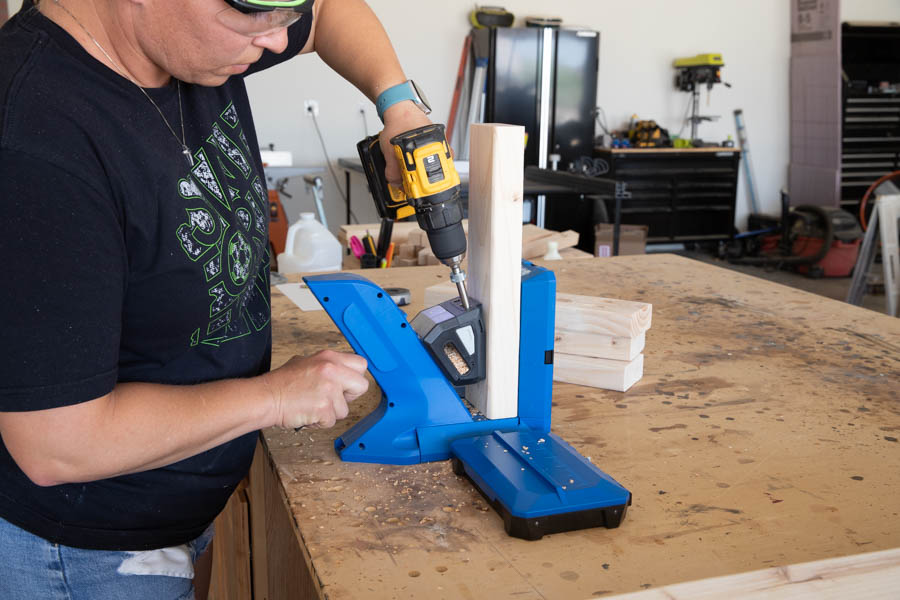 I'm beyond happy with how I managed to bring my scribbles on a piece of paper to life and I'm so excited to not have to fight for work space anymore in the shop! Make sure you download the free plans for this project from the Kreg website to build your own! To check out all of the latest and greatest tools, plans and offers from Kreg Tool Company, be sure to visit their website!
DISCLOSURE: I was provided product and/or compensation for this post. All ideas and opinions are 100% my own.