Hey there, friends! Do you love a challenge? I definitely do. Nothing gets the creative juices flowing like having to come up with an idea to fit a theme, a building material, etc. Some of my blogging friends and I have been challenging each other every month or so with a new, fun building theme. You may remember the famous One Board Challenge, or the most recent DIY Lighting Challenge. With the weather warming up and everyone heading outdoors, I thought now would be a perfect time to create a Great Outdoors Challenge. This challenge isn't just closed to a few of my friends though, everyone is invited to join in on the fun! Even if you don't have a blog!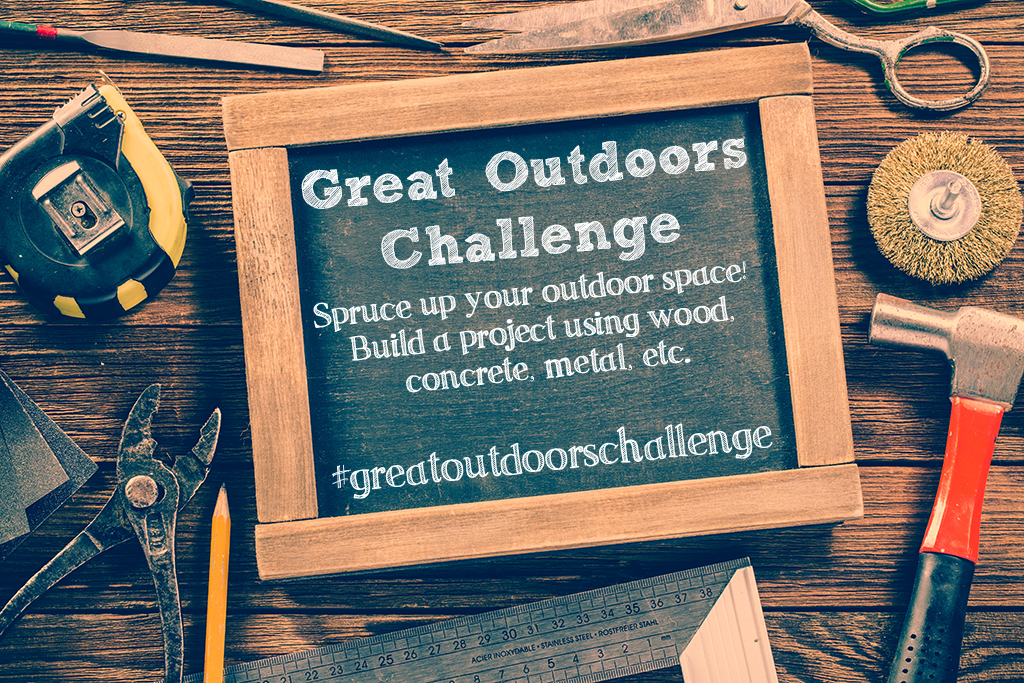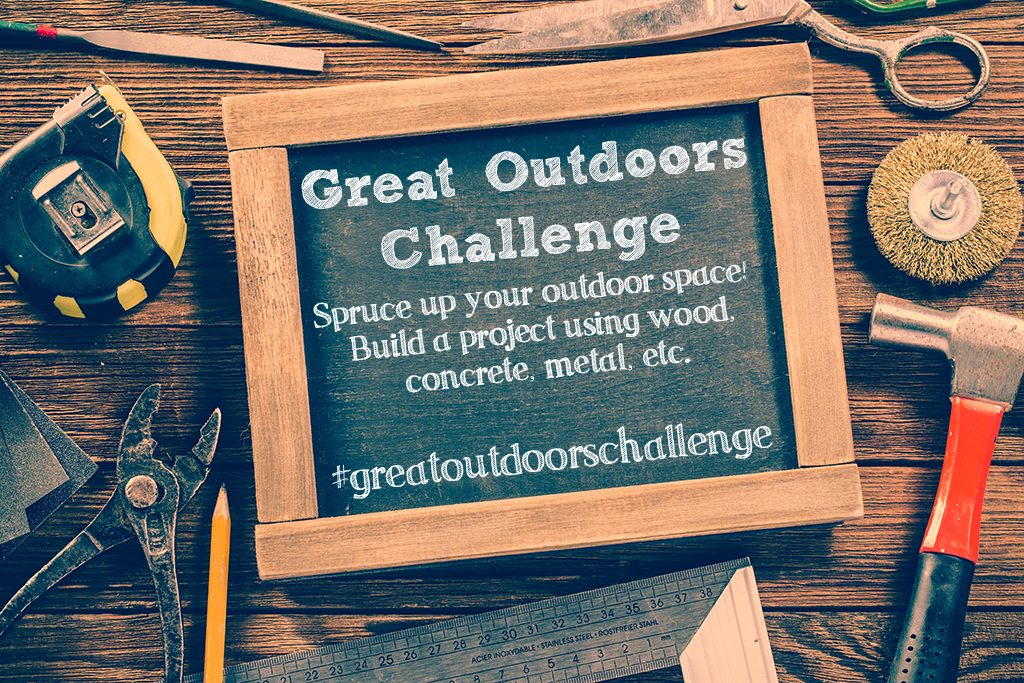 The rules for the challenge are simple. Create a project of any shape or size for your outdoor space. You can use wood, metal, concrete, or whatever you like. You can even upcycle something! There just has to be a building element to the project. On April 29th at 7 a.m. EST, we'll be posting our projects on our blogs. I'll have a link up for you to include your project in the party! If you're participating, shout it out! Share your progress pics and/or finished pics on social media with the hashtag #greatoutdoorschallenge. Invite others to join in on the fun! Don't have a blog? No problem! You can still participate in the challenge. Just upload your image directly to the linkup for everyone to see your creative genius!
So who's in on the challenge? Let me know in the comments!