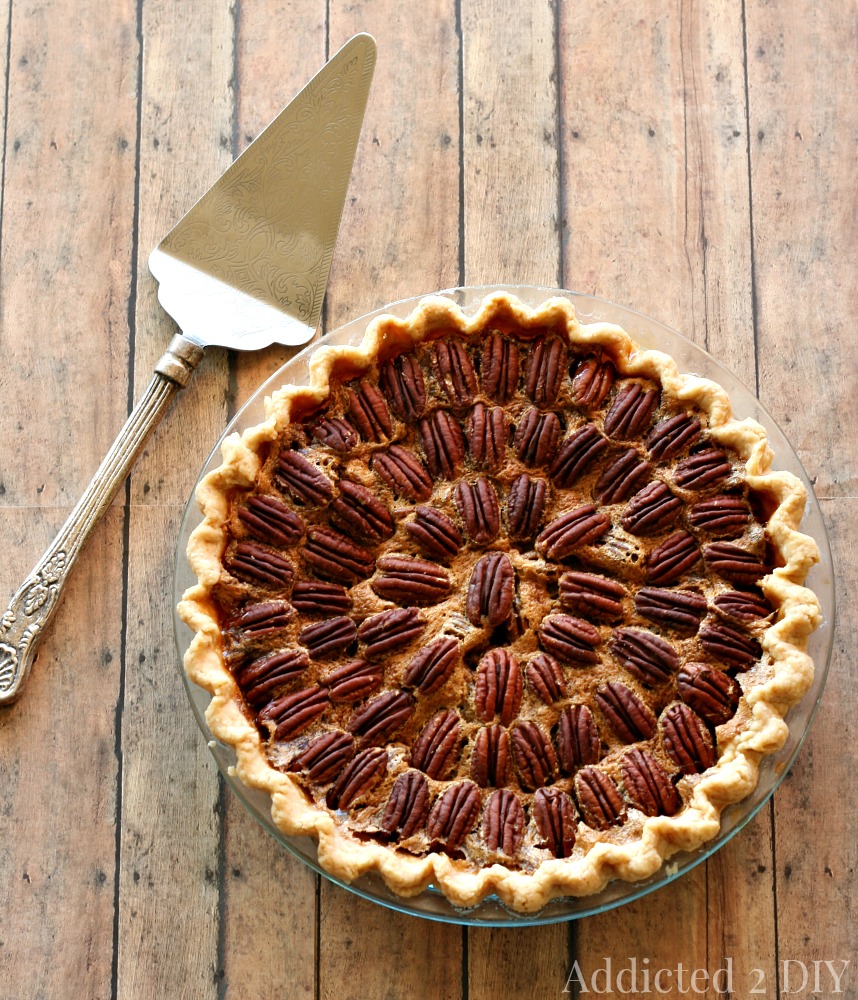 Pecan pie is my husband's absolute favorite pie. So much so that I usually have to bake two for Thanksgiving and Christmas. One for him and one for everyone else. He's very particular about how he likes it though. No chocolate, no bourbon, no frills. Just good old-fashioned pecan pie. My grandma's recipe for pecan pie is holding it's rank as his favorite recipe. After trying many different types, I would have to agree with him. We love pecans, so I make the recipe a little heavy on the pecans. If you are on pie assignment for Thanksgiving this year, give this recipe a try! For the pie crust, I use the Perfect Pie Crust recipe from Ree Drummond, The Pioneer Woman. It's so buttery and delicious. I could just sit and eat the crust!
UPDATE! I accidentally attached the wrong link for the pie crust. Oops! I actually used the pie crust recipe in her second cookbook which is HERE. This is the same recipe I used, minus the lard. In her cookbook, it calls for 1 cup of butter instead of 3/4 cup butter and 1/4 cup lard. Or you can use your own pie crust recipe:)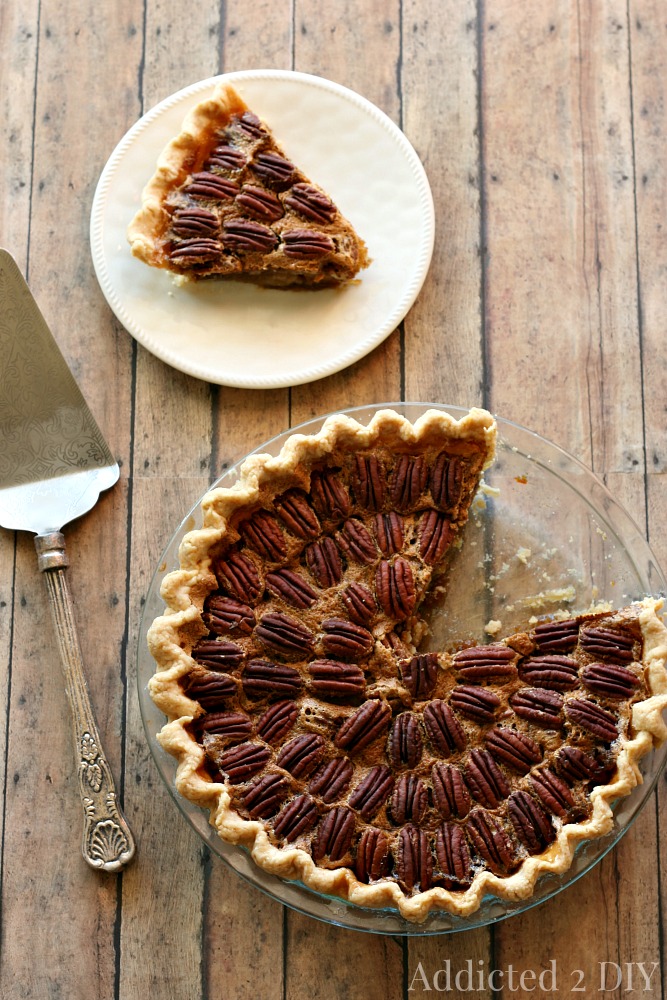 Grandma's Pecan Pie
2013-11-12 23:40:41
Nutrition Facts
Amount Per Serving
* Percent Daily Values are based on a 2,000 calorie diet. Your Daily Values may be higher or lower depending on your calorie needs.
Ingredients
3 beaten eggs
1 cup brown sugar
1 cup pecans (plus more for the topping)
1/2 cup light corn syrup
1/2 cup dark corn syrup
1 tsp vanilla
1 9" unbaked pie shell
Instructions
Preheat oven to 300 degrees. Beat eggs and sugar until thick. Add corn syrup, pecans, and vanilla. Pour into pie shell. Top with addition pecans if desired. Bake for 1 hour or until done. Let cool completely before serving.
Notes
I always top my pecan pie with extra nuts. You can either sprinkle them on, or dress it up by placing the pecans on the top of the mixture in a circle and working your way towards the middle. Depending on your oven, the pie may take longer than an hour. I usually set my oven to 310 degrees and it is done in about an hour. The pie will jiggle a little when you take it out of the oven, but you don't want it to be like you just put it in. Think Jello consistency. It will firm up once it cools completely.
Addicted 2 DIY https://addicted2diy.com/
You can find me over at these great link parties: