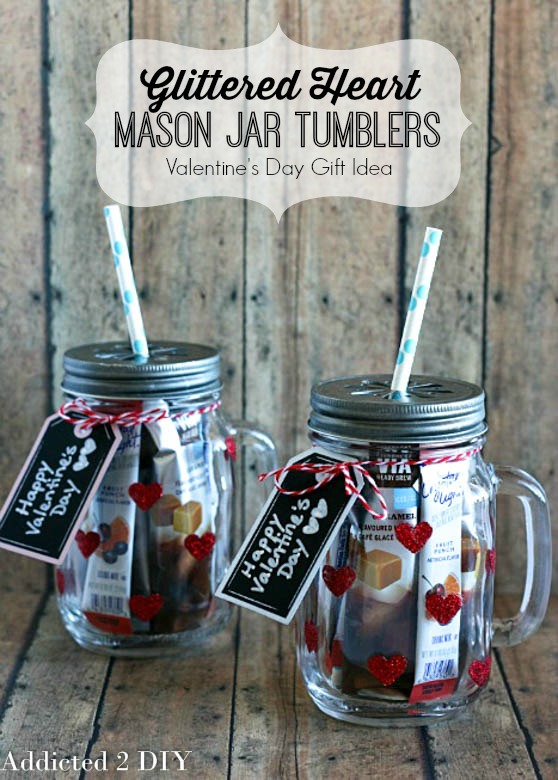 I've got a super cute and simple Valentine's Day gift idea to share with you all! I made these glittered heart mason jar tumblers for my boys' teachers last year for Valentine's day and they were a huge hit! The coolest part is that they are also dishwasher safe!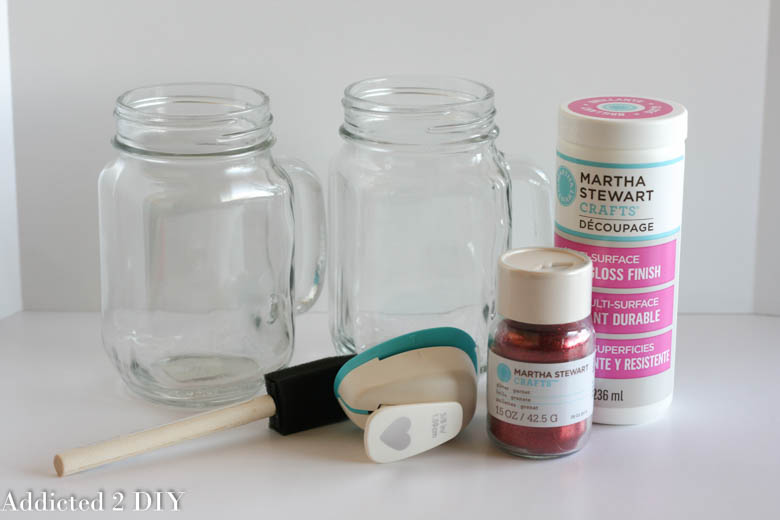 I bought some mason jar tumblers at Michaels, along with this heart punch, glitter, and Martha Stewart Decoupage. I chose Martha Stewart brand because I read that after curing for 28 days, it is dishwasher safe. I also used scrap pieces of vinyl for my stencil.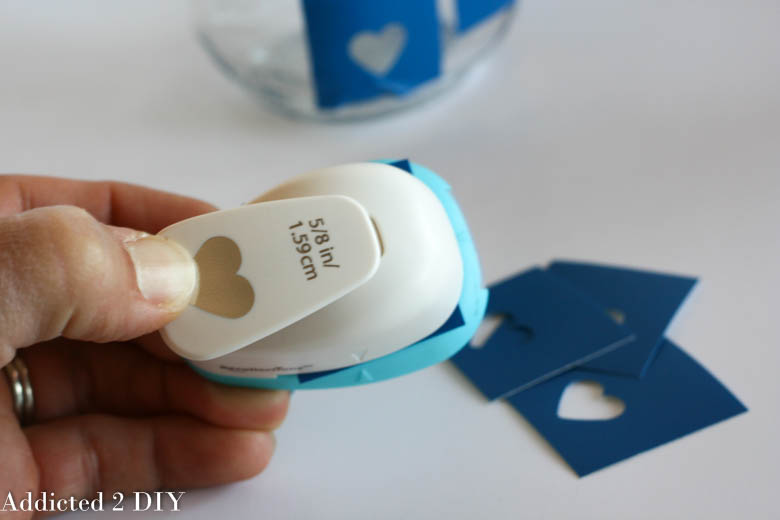 I punched out all of my little hearts in scrap pieces of vinyl.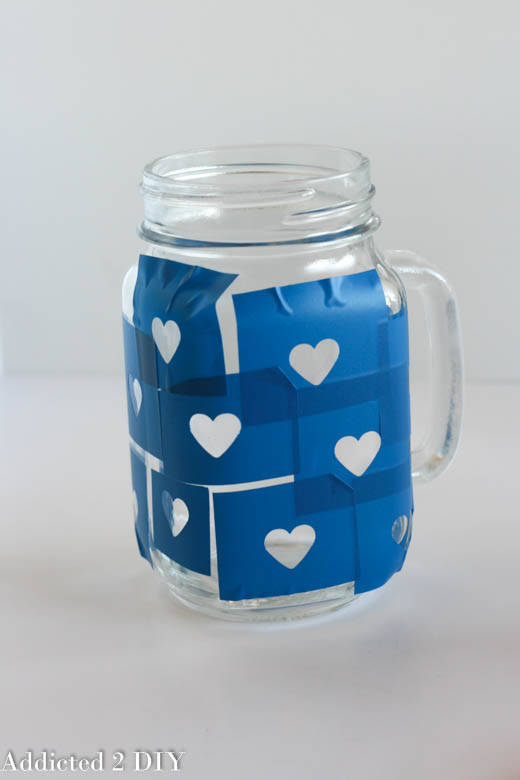 After I wiped the jars down with an alcohol swab, I stuck all of the little heart stencils randomly on the jars.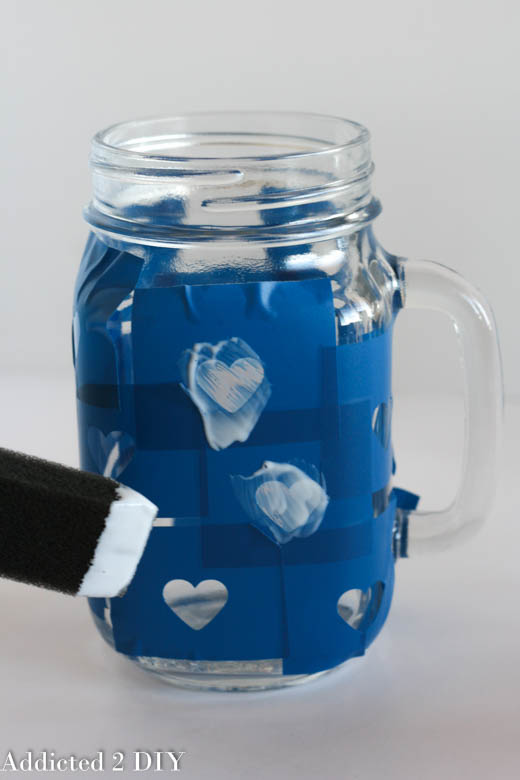 I then used a foam brush to dab the decoupage onto the hearts.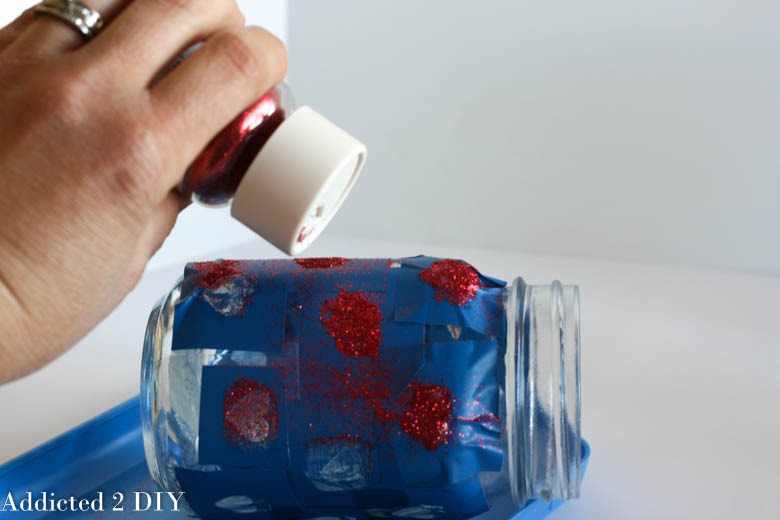 I sprinkled glitter over the entire jar. Some areas of the decoupage had dried a little, so I just dabbed more onto those spots and kept going.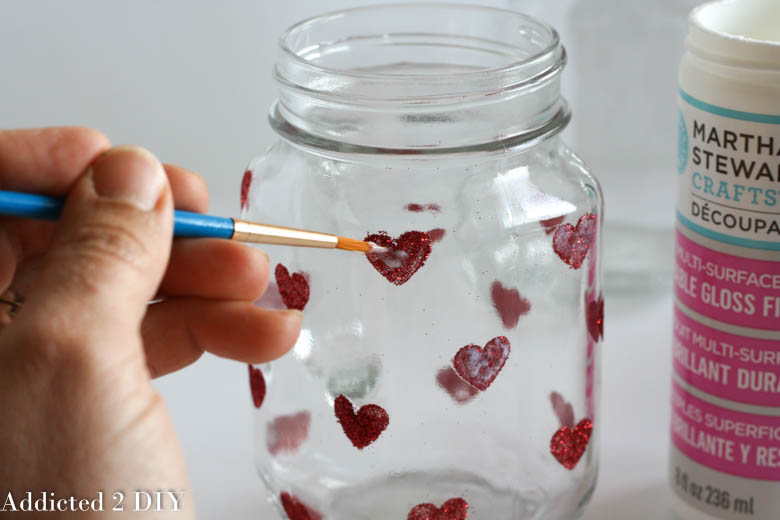 I peeled my vinyl up to reveal the little glittered hearts underneath. I tipped a small paintbrush into the decoupage and lightly brushed it onto the hearts. I let this dry for an hour and then repeated this step two more times. Then I let them dry overnight.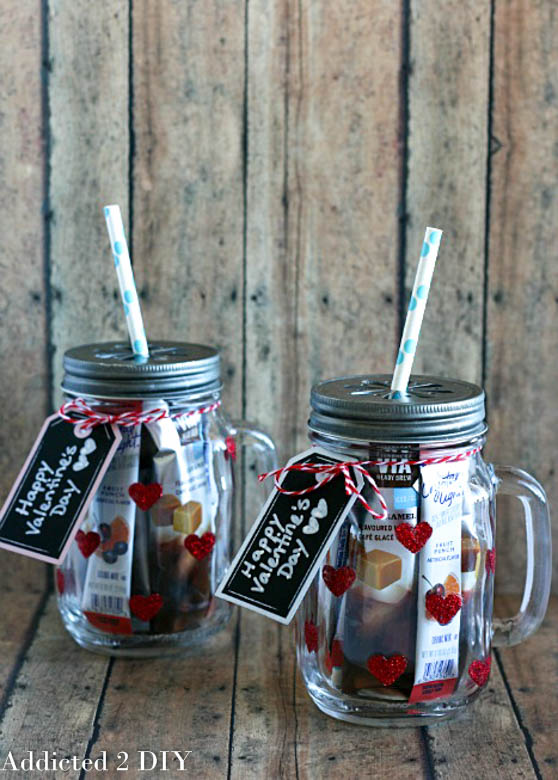 I wanted to fill the tumblers with some yummy drink mixes, so I bought some Crystal Light and Starbucks Via iced coffee mix. I figured the boys' teachers could use some fuel to get them through their busy days. I bought the flower cutout lids on Etsy a while back, so I used those to top them off and then tied a little tag to the jars. It's a fun and unique gift that can be customized any way you like! Fill them with candy, school supplies, gift cards, or whatever you like! We've been so fortunate to have the most amazing teachers for our boys, so I always like to find special ways to show them that they are appreciated.
If you're looking for another fun way to customize mason jar tumblers, you can also check out these fun glitter monogram mason jars!
Linking up at these parties: