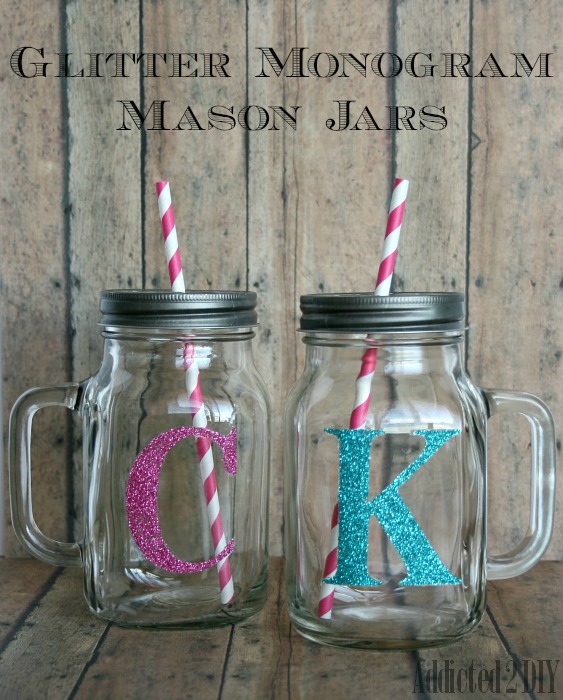 Earlier this year, I made these DIY Glittered Heart Mason Jars and I kept wanting to make more. Last week I saw these mason jars on sale at Michaels and bought a few. I wanted to make a few as gifts and one for me:)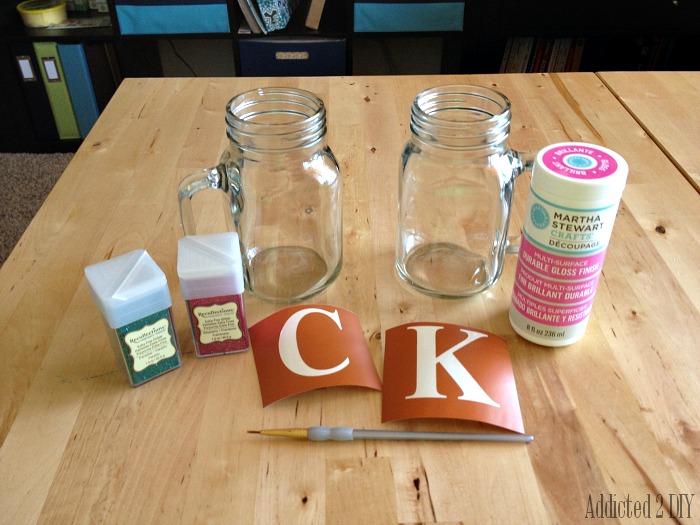 I gathered all of my supplies together. Some favorite colors of glitter, Martha Stewart decoupage, a paint brush and some scrap pieces of vinyl.
I carefully placed the vinyl on the mason jars and brushed on the decoupage. I then sprinkled the glitter on and tapped off the excess.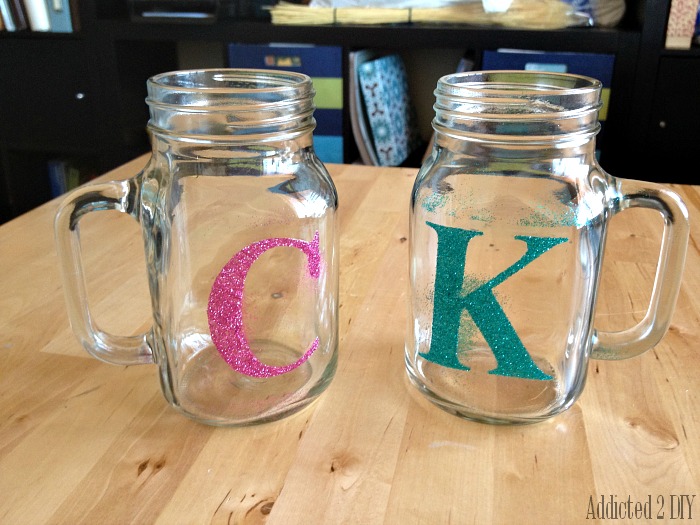 I carefully peeled the vinyl off while the the decoupage was still wet. That way I didn't end up peeling up the glitter. I let the decoupage dry for a few hours and then cleaned off any excess glitter from the mason jars.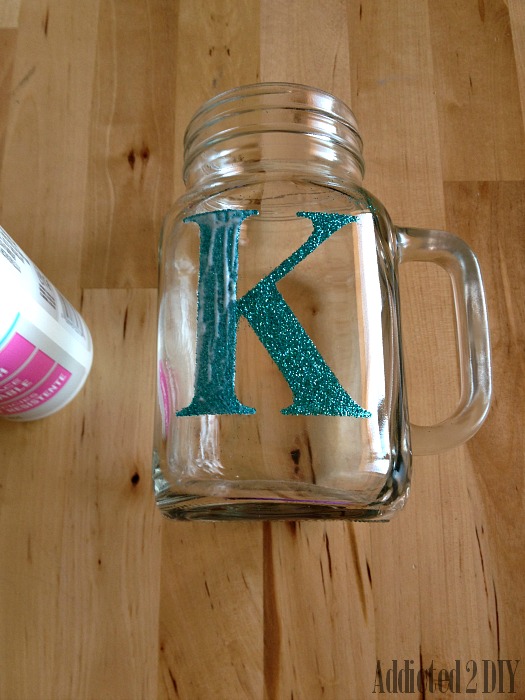 I brushed three coats of decoupage over the glittered letters, letting the decoupage dry for an hour or two between coats.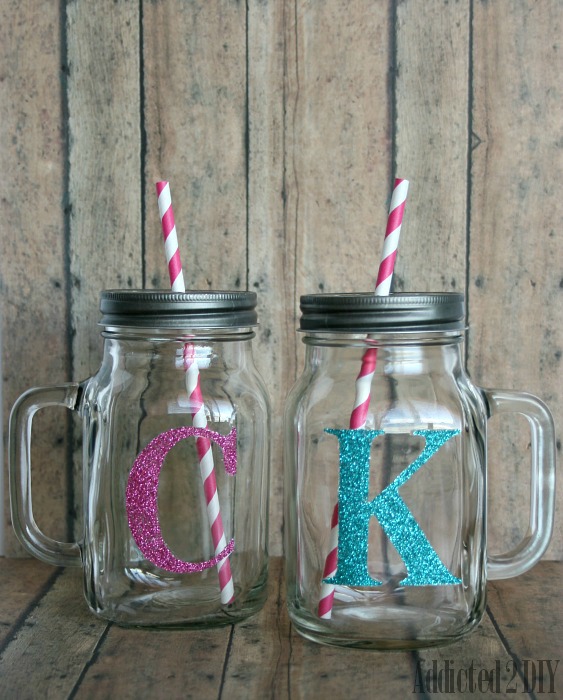 Once the jars are completely dry (maybe 24 hours), they're safe to hand wash with soap and water. They're a perfect way to sip a cool drink and make sure nobody takes your glass! Want to know the best part? After the decoupage has cured for 28 days, it's dishwasher safe! That's something that always makes me happy. I try to avoid hand washing dishes as much as possible. Who's got time for that?!
These make great gifts for an special occasion, whether it be a birthday, bridesmaid gifts, teacher gifts, or Christmas gifts. You can also use your friend's favorite color of glitter to personalize it even more!