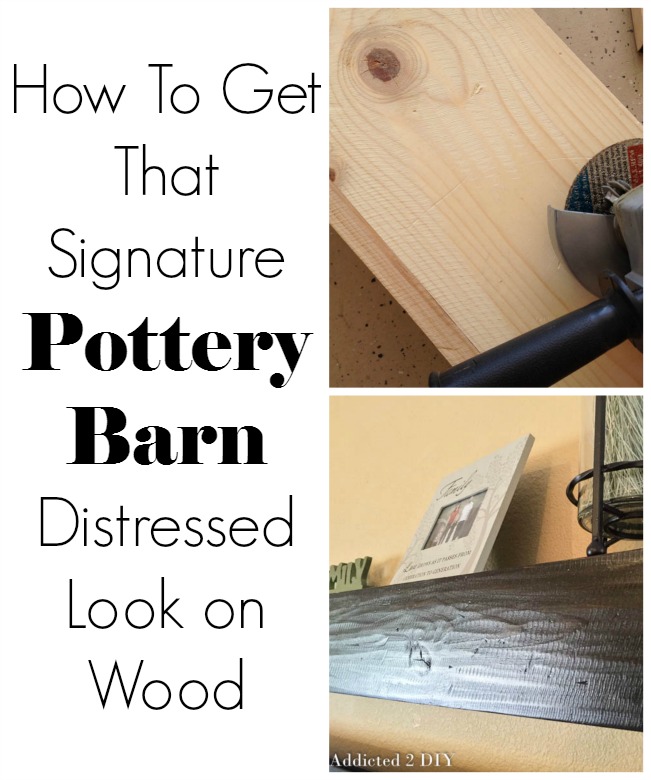 Recently, one of my friends asked if I could make her a Pottery Barn Benchwright knockoff shelf for her family room. The idea of building a floating shelf seemed pretty easy, but getting the distressed look with those ridges had me scratching my head for a few days. I even asked my girlfriend if she wanted it to look just like the original with those lovely ridges, praying she'd say she didn't care, and she said that she really loved the PB version. I was beginning to wonder if I'd ever figure it out. Finally, I had my "AHA" moment and the results were awesome!
To give you an idea, the picture above is the PB version. It's a big sturdy shelf and it's just gorgeous!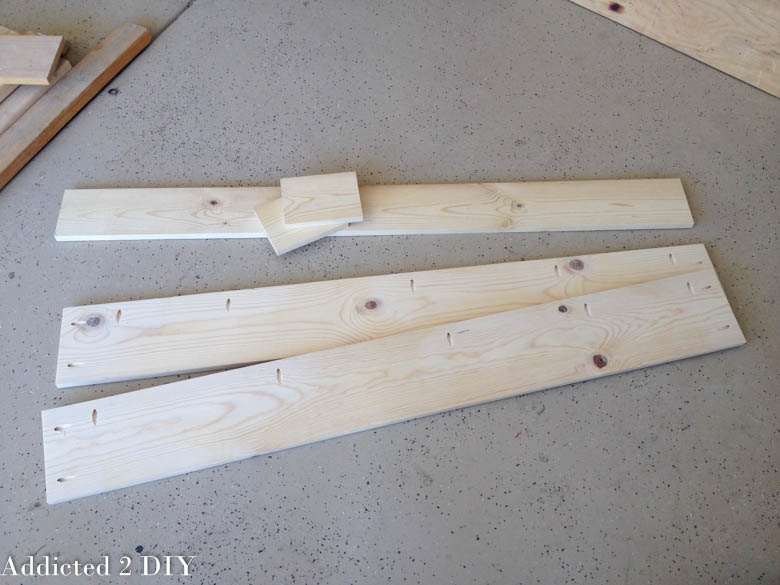 To start off, I built the shelf using 1×8 and 1×6 boards. I cut two 1×8 boards at 58 1/2″ long (top and bottom), one 1×6 at 60″ long (front) and two 1×6 pieces at 7 1/4″ (sides). I drilled all of the necessary pocket holes with my Kreg Jig and started assembling.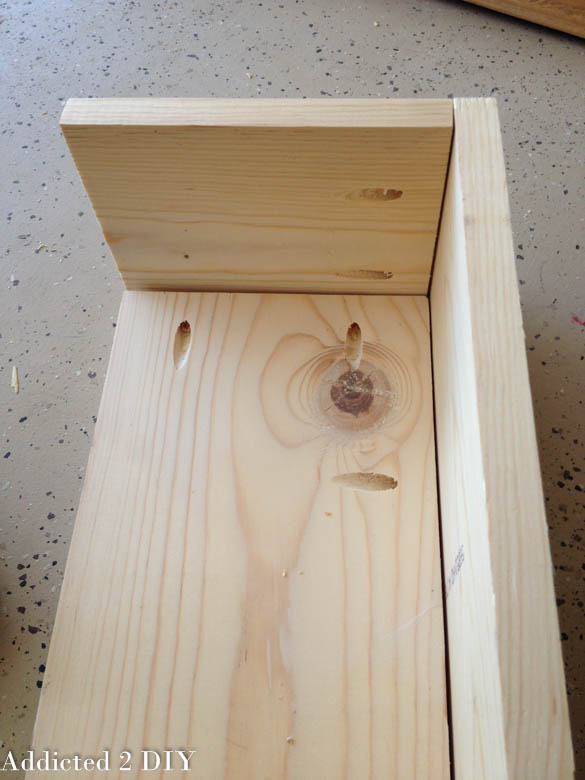 Using wood glue and 1 1/4″ pocket screws, I attached the front and side pieces to one of the 1×8 boards.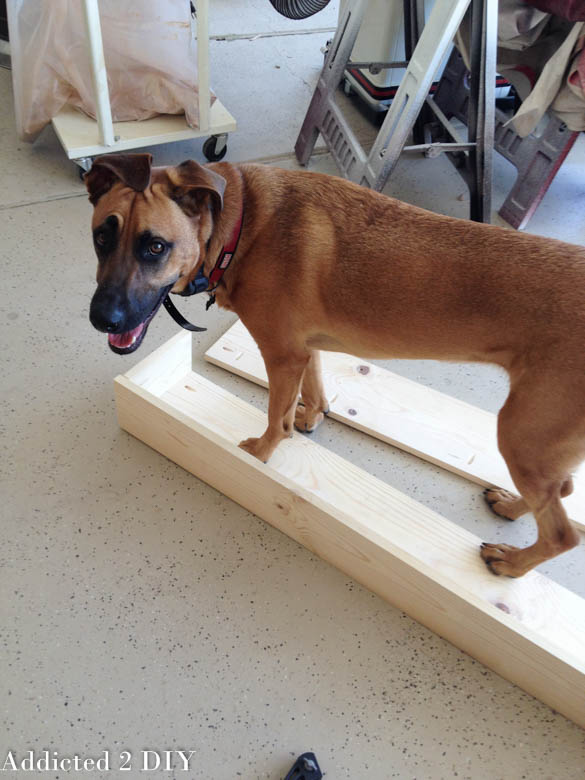 Dakota even got in on the action and helped hold the boards. She doesn't seem to think she's in the way when she does this.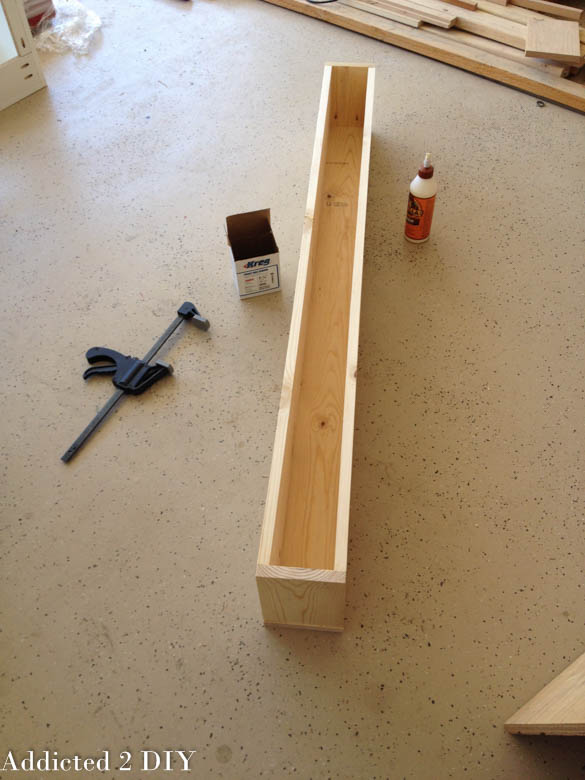 I attached the final 1×8 piece to the shelf to basically make a big box.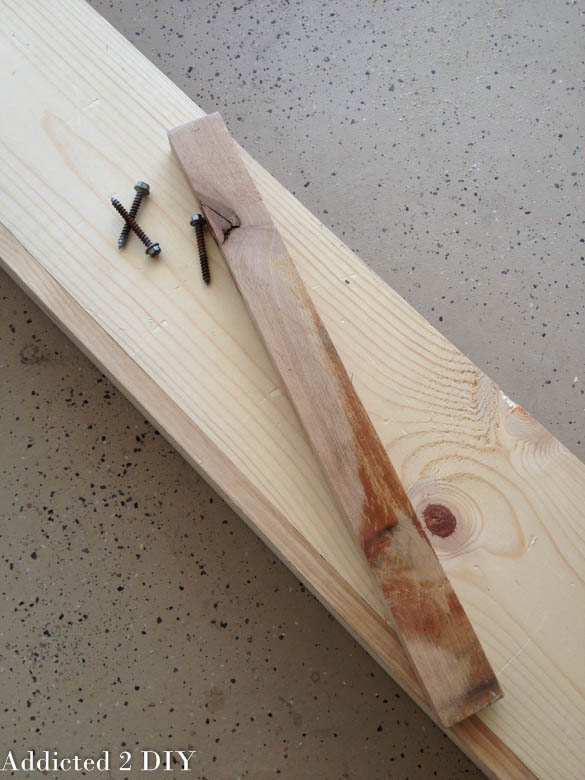 Then it was time to distress the wood. I was still trying to come up with possible ideas to mimic PB's look. I tried beating it with a piece of wood, throwing big screws at the wood. Finally, after searching through all of our tool boxes and cabinets, the idea hit me!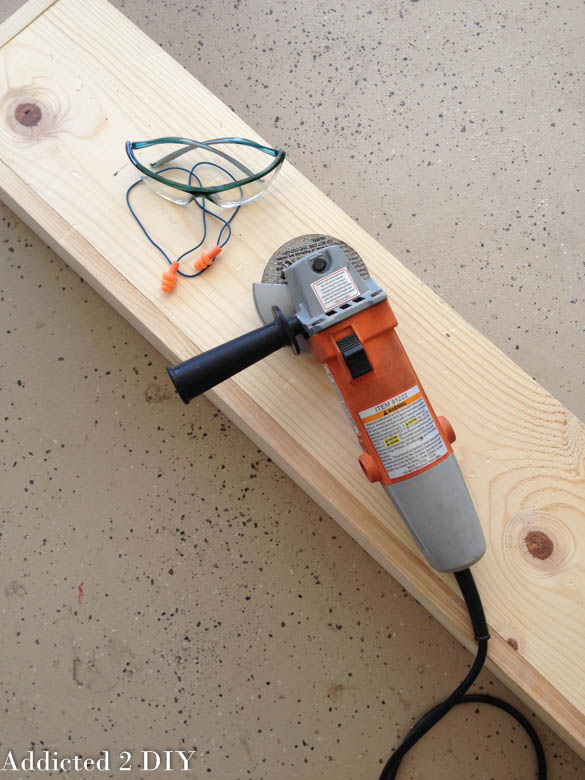 I grabbed our grinder with a cutoff wheel and tested it on a scrap piece of wood. It was one of those moments when you want to yell "Hallelujah!" The idea worked!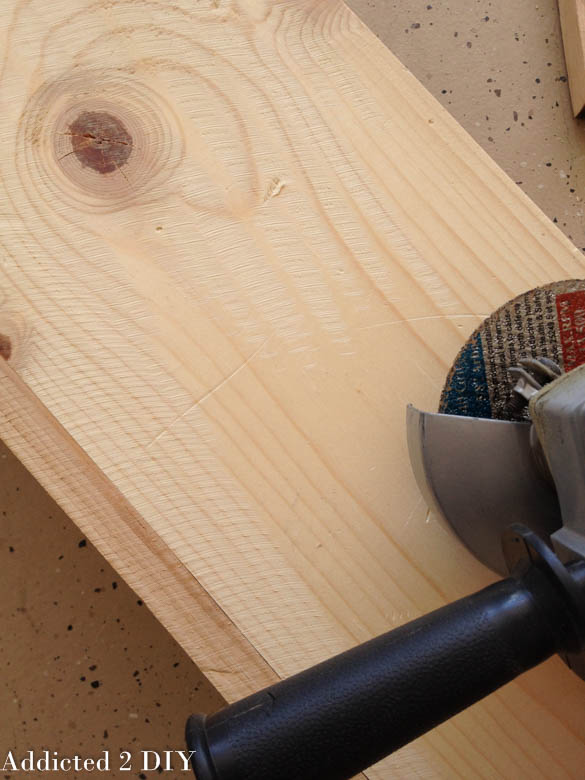 I lightly ran the grinder over the entire surface of the shelf. You can see how it made those neat little ridges. Sometimes I pushed a little hard with the grinder and it would make a tiny little gouge in the wood, but that just added to the distressed look. Once I was happy with how the whole shelf looked, I stained it with Minwax stain in Espresso and then gave it a few coats of polyurethane.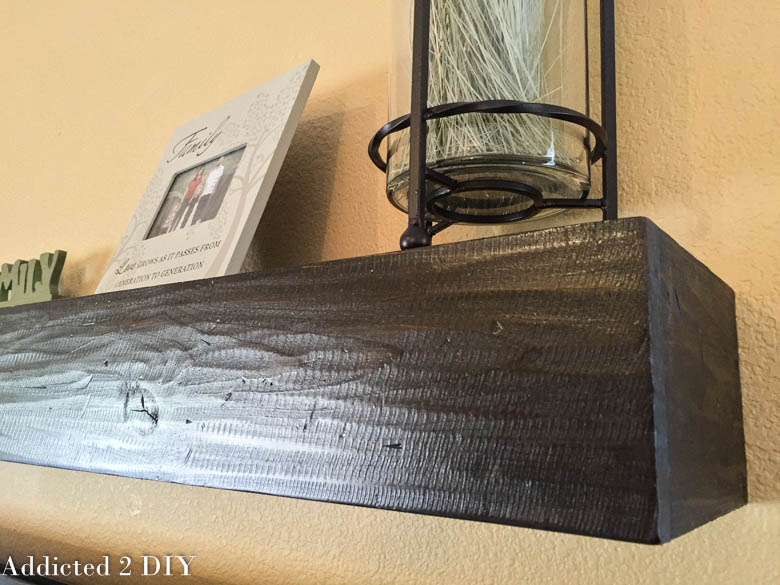 I absolutely love how the shelf came out and my friends love it too! I may make a scaled down version of these for our master bathroom. They'd be perfect for storage! I am so glad I figured out how to get that signature distressed look of Pottery Barn. I only wish I'd figured it out sooner! It would have been great on our media console. I'd love to hear what you think! Would you give this method a try?