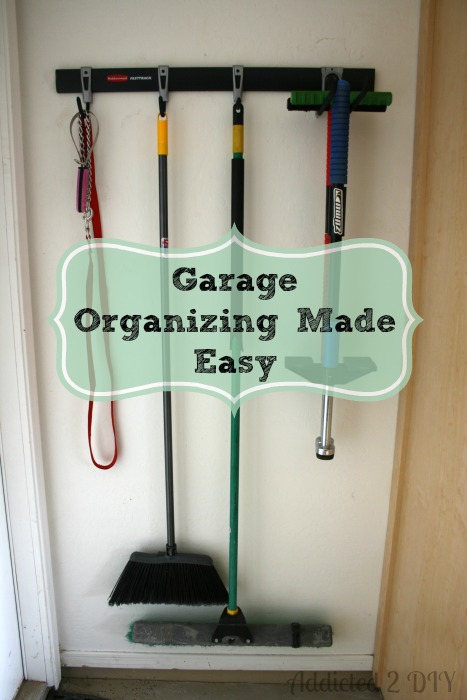 This shop is part of a social shopper marketing insight campaign with Pollinate Media Group® and Rubbermaid, but all my opinions are my own. #pmedia #FastTrack https://my-disclosur.es/RgFrEH
Happy Monday! I hope you all had a great weekend! It was another busy one for us between birthday parties, soccer games, projects in the garage, etc. I decided to also do a little organizing in the garage too. My husband and I are always very good about keeping our tools organized, but the miscellaneous stuff in our garage always gets a little out of control. Things like the kids' toys, brooms, etc., get set in random places and we're either losing things or tripping over them. It starts to get frustrating after a while. Thanks to the Rubbermaid FastTrack system, it has made keeping those things organized so much easier.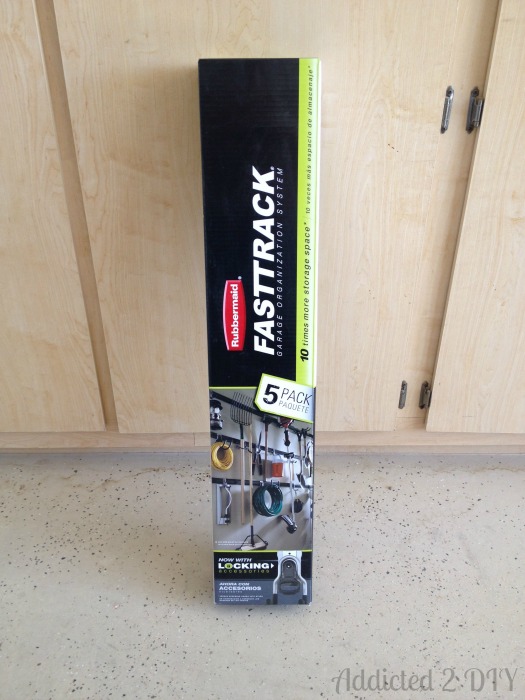 I purchased my Rubbermaid FastTrack 5 piece set at Target. There isn't much that I don't purchase at Target, actually. It's like a home away from home for me.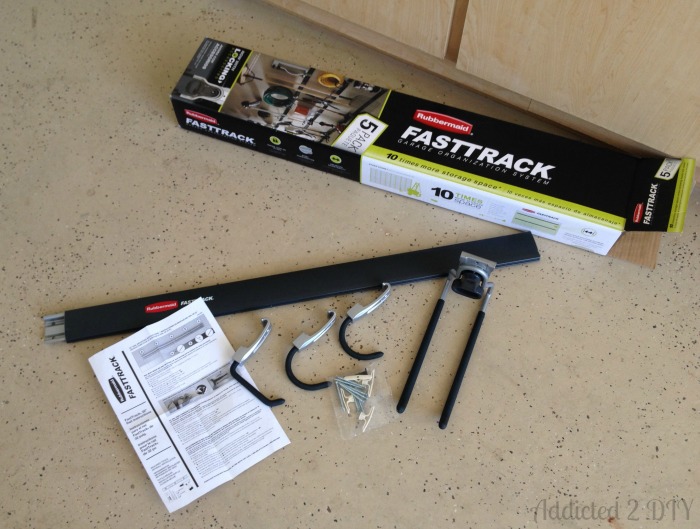 My husband was at work and my boys weren't too interested in helping with this project, so I set it up all by myself! It was really easy. The instructions were easy to follow with only a few steps.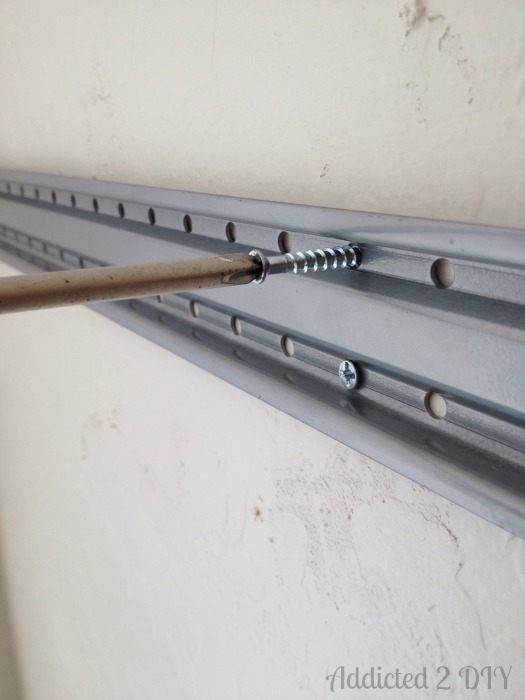 I separated the metal rail from the plastic cover in order to place it exactly where I wanted it to go on the wall. I made sure it was level and then marked a pencil line along the bottom side of the rail. I marked the studs in the wall with my stud finder and followed all of the instructions from there. From that point, it only took a few minutes to hang it up.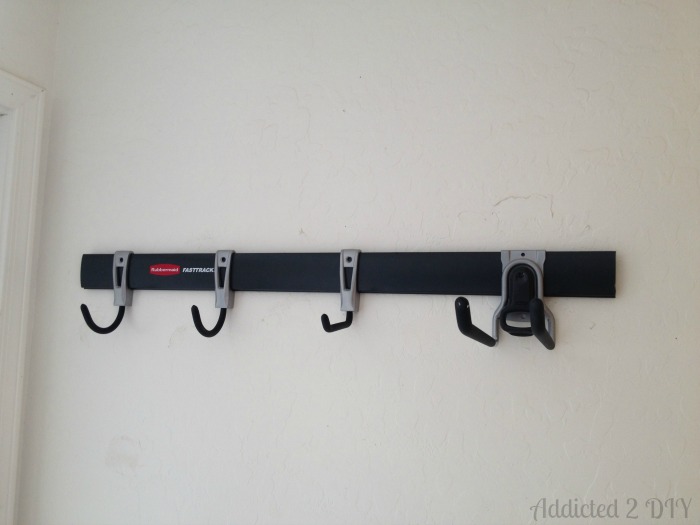 What I really like about this system is that the hooks can be put anywhere. You're not stuck with a specific setup like some of the hanging garage organizers. This gave me so much more freedom when choosing where on the organizer I wanted to hang things.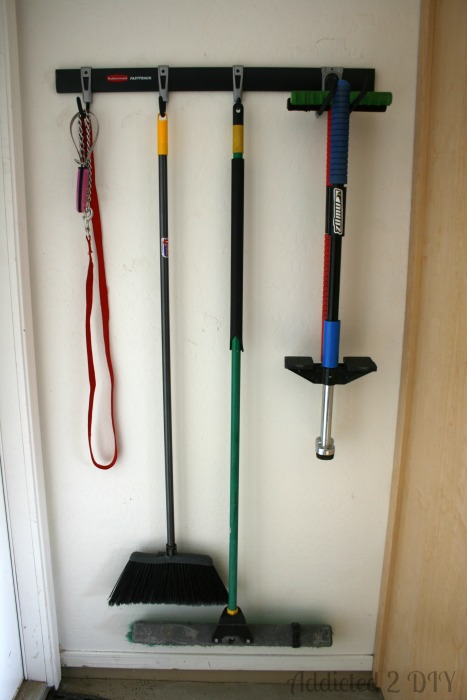 I chose to hang the things we seem to lose or trip over the most in our garage. The multi-purpose hook is probably my favorite of the hooks because it means my boys' pogo sticks aren't tripping hazards anymore. We don't have to organize search parties for the brooms anymore either.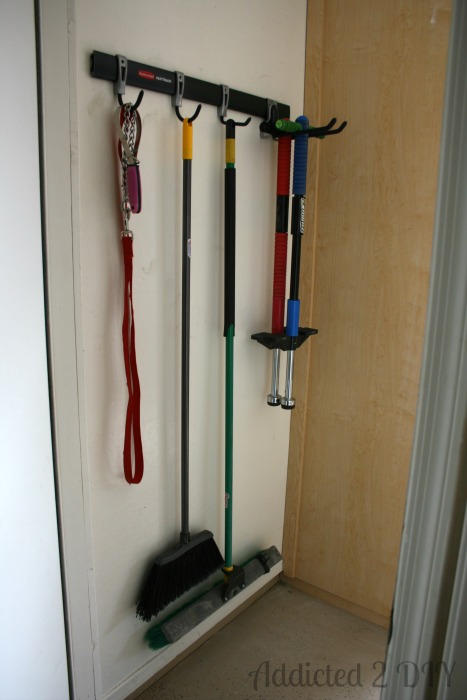 I love having things we use the most be so accessible. Especially having the dog's leash right by the door when we take her on walks or to the park. My boys both thought it was the coolest thing in the world that their pogo sticks were now hanging up. I really love how much this has cleaned things up in the garage and I'm thinking my garage could benefit from a few more of these Rubbermaid FastTrack systems.
Could your garage use a little TLC and organization? If so, head to target this week! You can get your own Rubbermaid FastTrack 5 Piece Kit on sale at Target this week. Between May 18th and May 24th, it is on sale for $28.89 (reg. $33.99). This discount is available in stores only.
Happy organizing!
Katie