Hey there everyone! It's September and that means that pumpkin spice is in the air and it's time to start decorating for fall. I'm super excited to tell you all that I'm participating in another DIY virtual party with The Home Depot this month. Some of the most talented bloggers out there are teaming up to build our own custom creations and this month we're putting our own spin on this DIY rustic wheelbarrow! Seriously, so perfect for fall!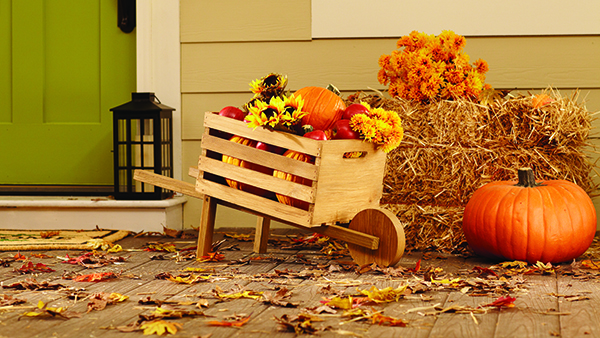 Have you ever been to one of the workshops offered at The Home Depot? These workshops are offered at all of their locations and they offer something for everyone. They have Do-It-Yourself (DIY), Do-It-Herself (DIH), and Kids workshops where customers can learn how to build decor projects, how to make easy home repairs, and how to operate tools through their helpful demonstrations and step-by-step instructions. To learn more about their workshops and to register for any of their upcoming dates, make sure to visit The Home Depot Weekly Workshop page. It's the perfect opportunity to learn that skill that you've been wanting to master or spend a Saturday doing some mini DIY projects with the kids!
Make sure you tune in for the DIY Virtual Party next Monday, September 12th to see all of our customized wheelbarrow creations!
And just reminder, so you don't miss out on the DIY fun, you can REGISTER HERE for this free #DIYworkshop at your local Home Depot store! You'll get to add to your fall decor AND learn something new!