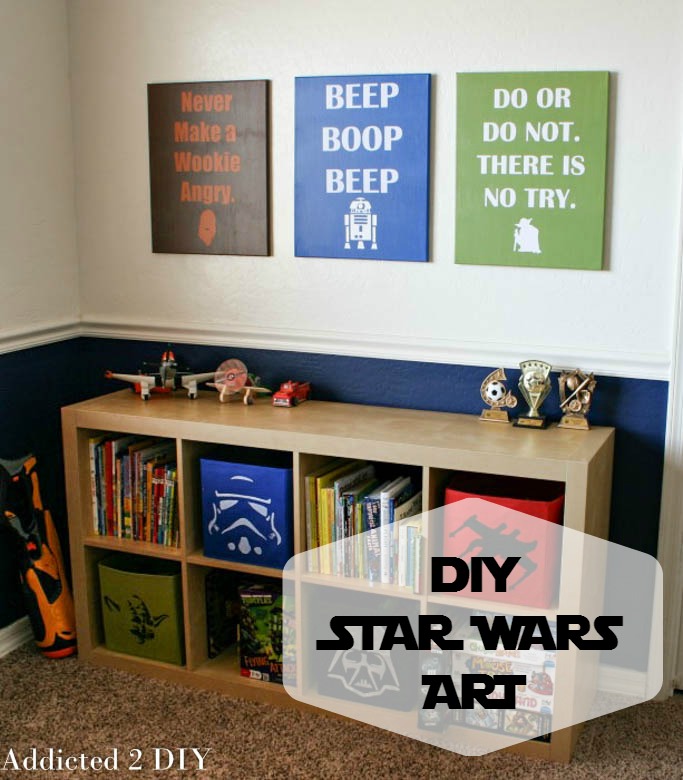 As a mom of two boys, you can imagine that the Star Wars series is popular in our house. Both of my boys love Star Wars, but my youngest is definitely the biggest fan. When I was coming up with ways to decorate his room, he of course chose Star Wars for the theme. I didn't argue. I love the movies too, so it was actually really fun for me to work on things for his room. I decided that for his walls I would make some simple canvas art with fun little Star Wars quotes and sayings. To help you recreate this fun wall decor, I included the SVG files at the end of the post.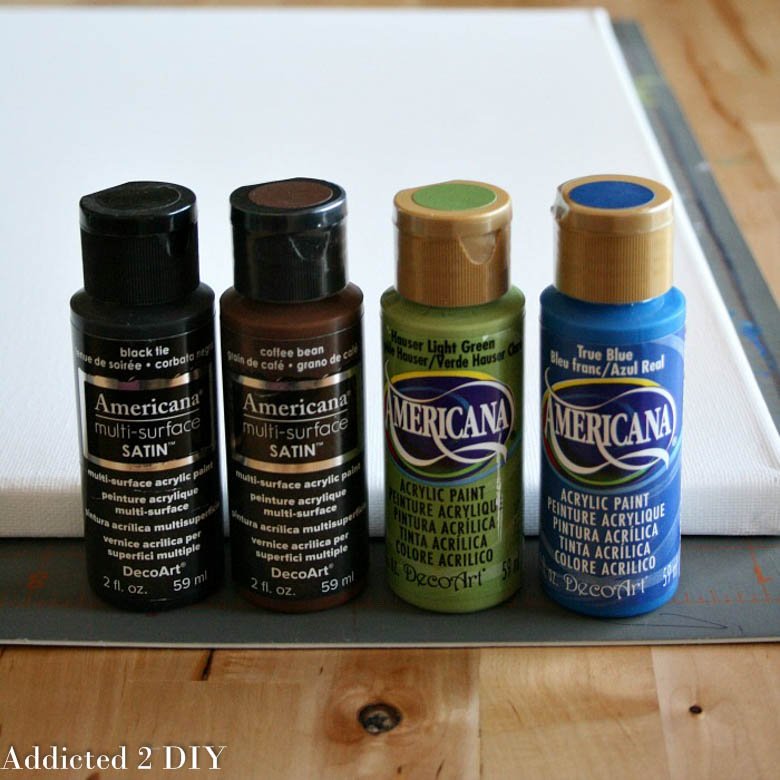 Here are the supplies you'll need:
4 – 16×20″ canvases (I got a 5 pack on sale at Michael's for $10)
Americana Multi-Surface paint in Black Tie
Americana Multi-Surface paint in Coffee Bean
Americana Acrylic Paint in Houser Light Green
Americana Acrylic Paint in True Blue
2 – 12×24″ sheets white vinyl – I got mine from Expressions Vinyl (affiliate link)
1 – 12×24″ sheet signal yellow vinyl
1 12×24″ sheet nut brown vinyl
Vinyl transfer paper
Mod Podge Matte
1″ foam paint brushes

I painted each of the canvases entirely with a few coats of paint.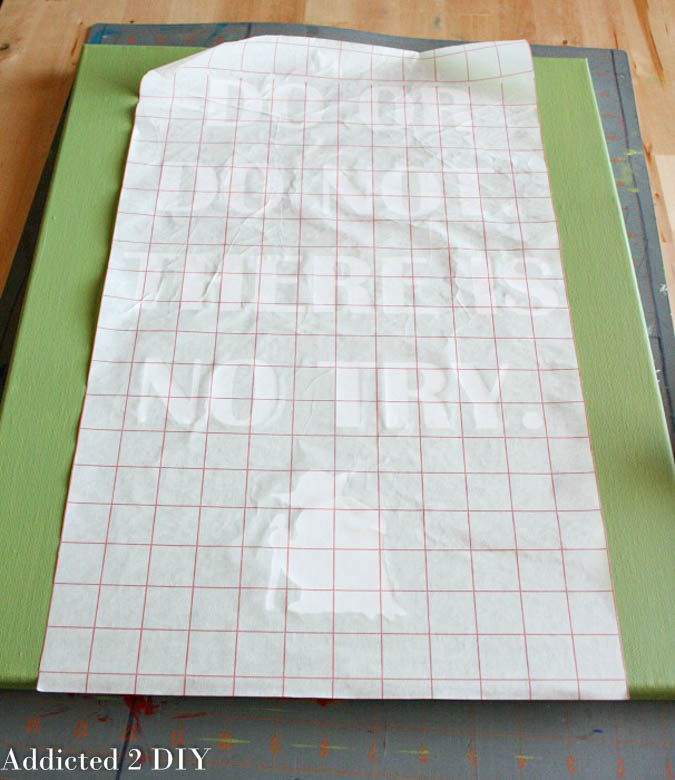 I cut my designs out of vinyl and stuck them down to the canvases with transfer paper.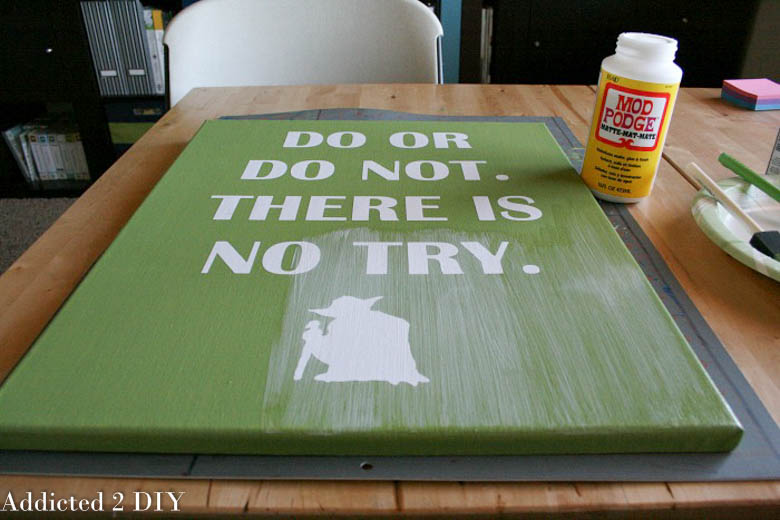 To keep everything in place for the long haul, I brushed on some Mod Podge in matte finish. Vinyl doesn't always love sticking to the texture of canvas, so this keeps it from peeling.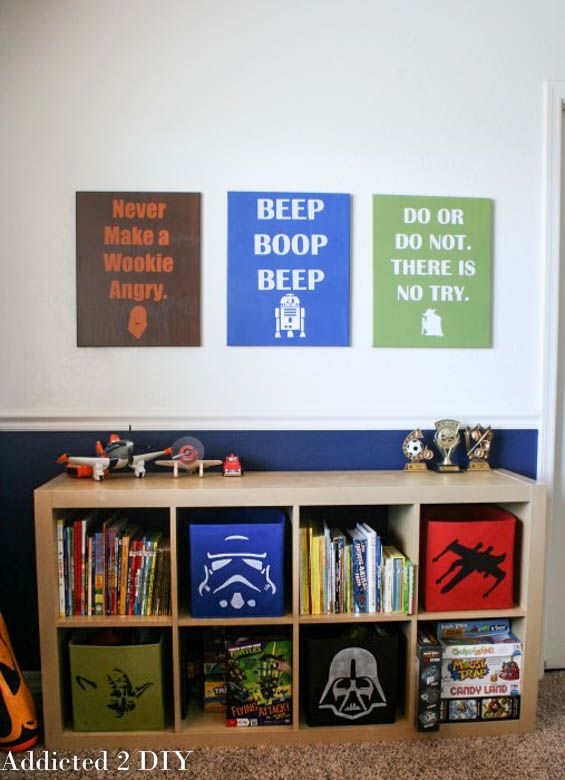 My son loves how is room has been decorated and I had so much fun making everything for him! To finish off his room, I made these stenciled storage boxes and I also upcycled his toybox to go along with the theme. Next up, I'll be building him some more furniture. I can't wait to share it and he can't wait for me to build it.
Here are those handy SVG files I mentioned too! All files are for personal use only.