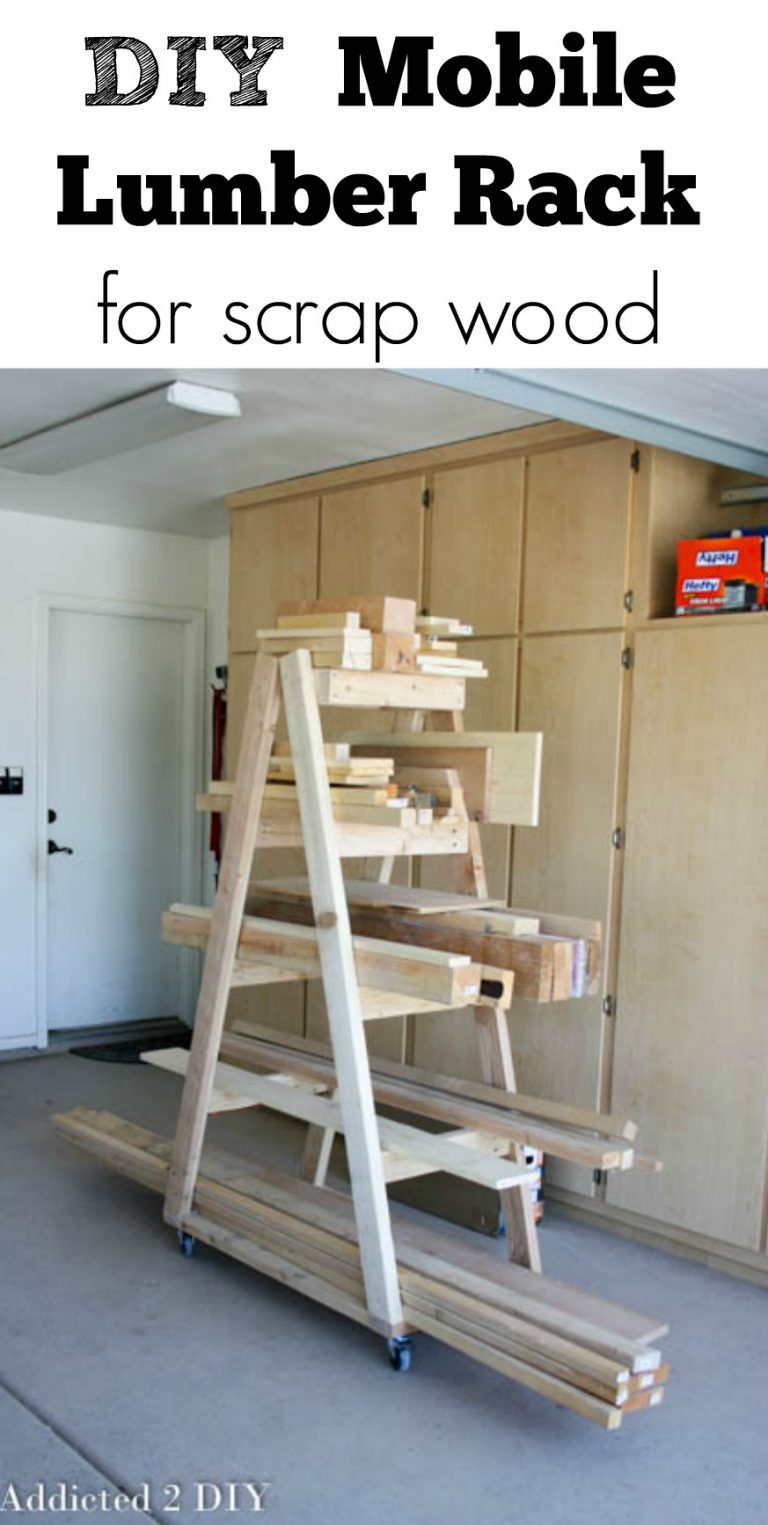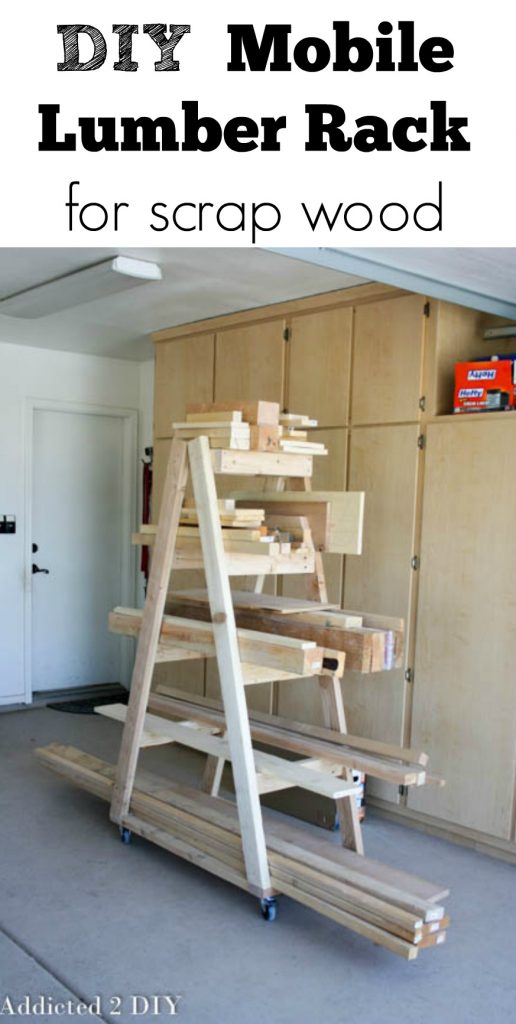 Hey everyone! Last week I decided to clean out my garage. It had started getting a bit out of control and wasn't making projects very easy to complete. It was time to finally clean things up, so it spent a day cleaning and organizing things. One of the things getting out of control was my lumber pile. I'm a bit of a hoarder when it comes to lumber scraps. If it's longer than 12″, I always figure I can find a use for it somewhere.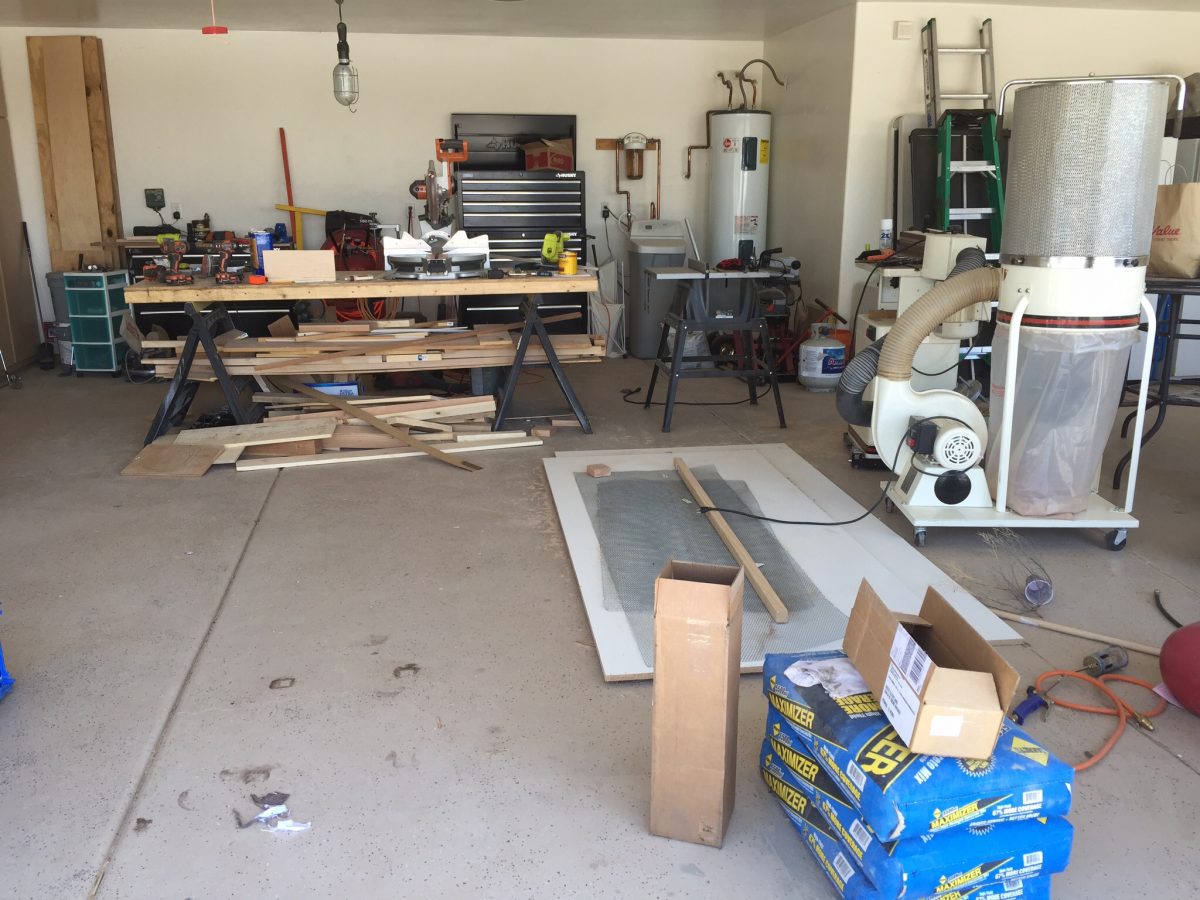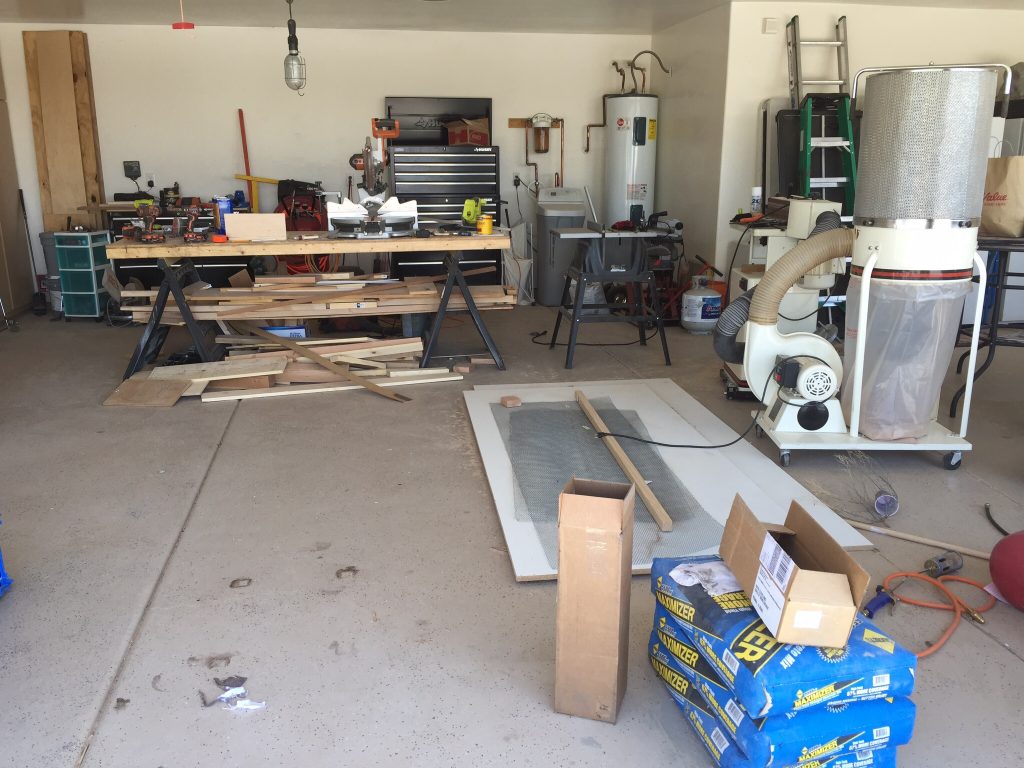 Here's what our messy garage looked like before I started cleaning up. Part of the stuff crowding the space was from a concrete project my husband had been working on. But you can see my messy lumber pile. I could never find anything in it and most of the time it was pretty unstable, so pieces of wood would always fall on my feet, which didn't exactly feel all that great.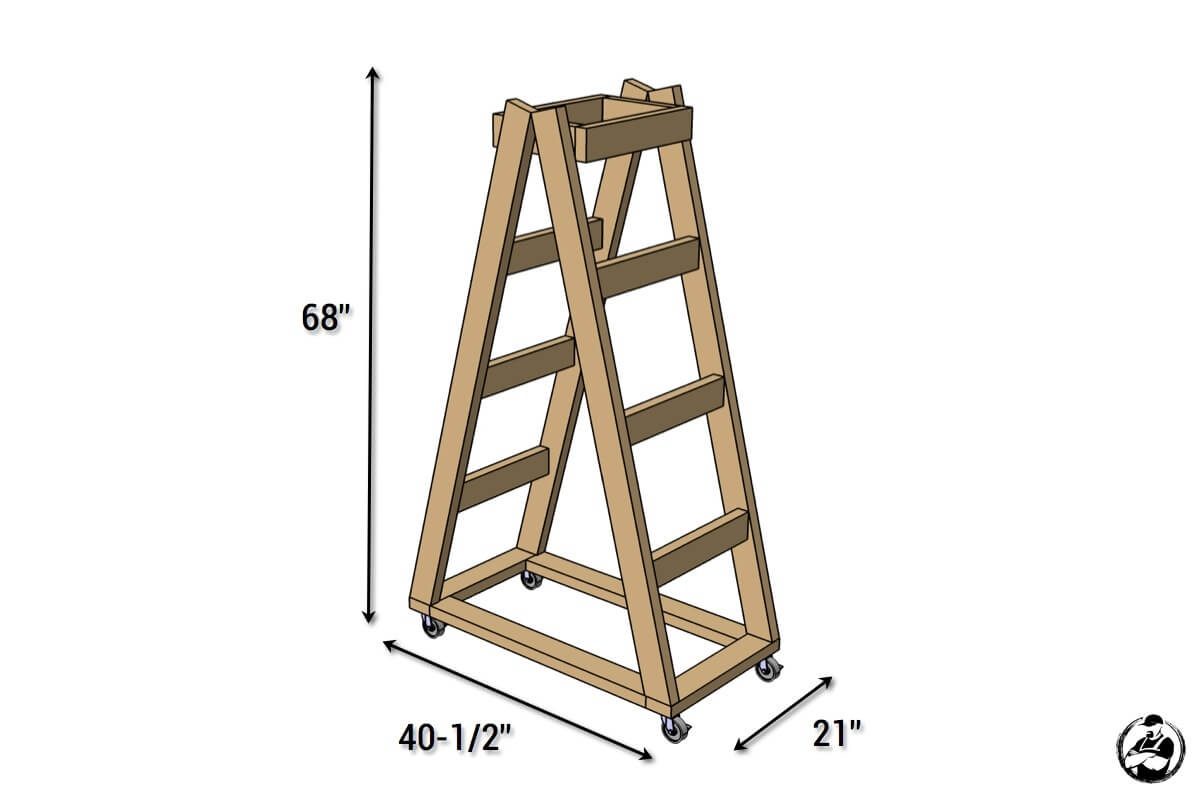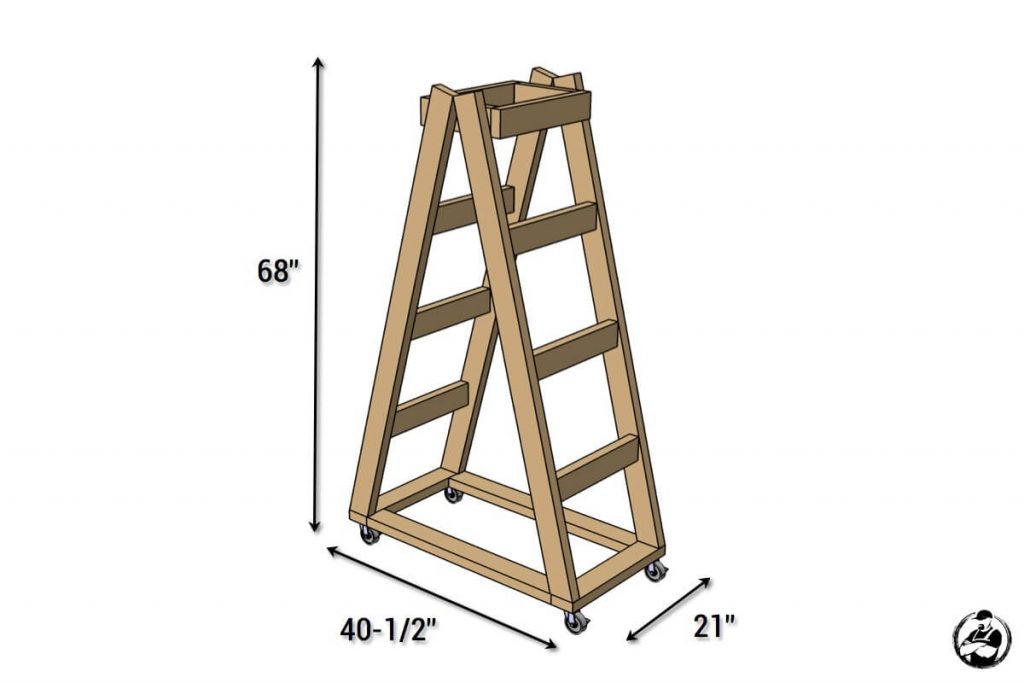 I found these plans recently from Rogue Engineer and it seemed like a perfect solution for my lumber problem. When I saw the plans, I loved that I could organize the wood by size, but it was also mobile, which meant I could move it anywhere I wanted. You can find the full printable plans and cut list here.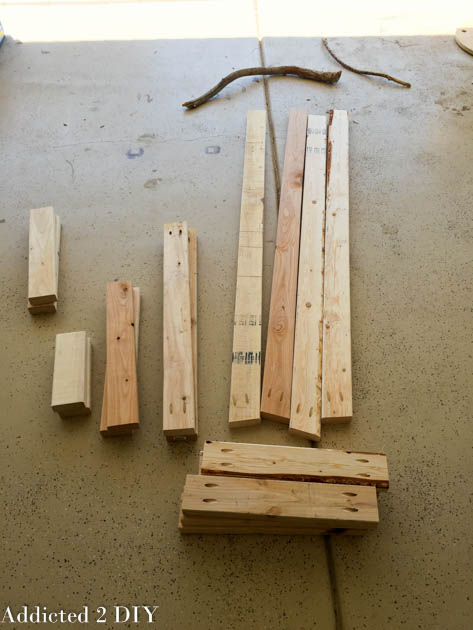 I cut all of my wood and drilled my pocket holes before getting started. The plans didn't call for pocket holes on the rungs of the rack, but I decided I wanted to go that route vs. wood screws through the side rails. Either way you choose will work just fine.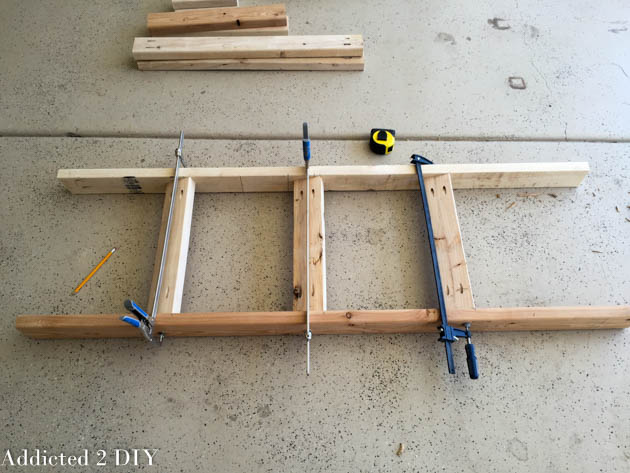 I began by assembling each of the ladders with 2 1/2″ pocket screws. Since this is a lumber rack, I wasn't really too worried about the pocket holes showing. It doesn't have to be pretty:)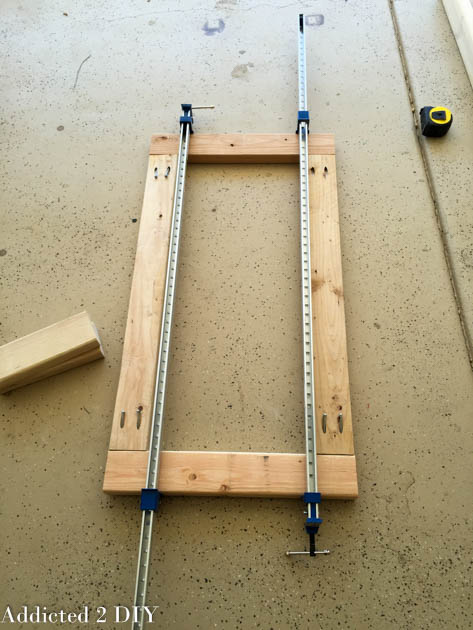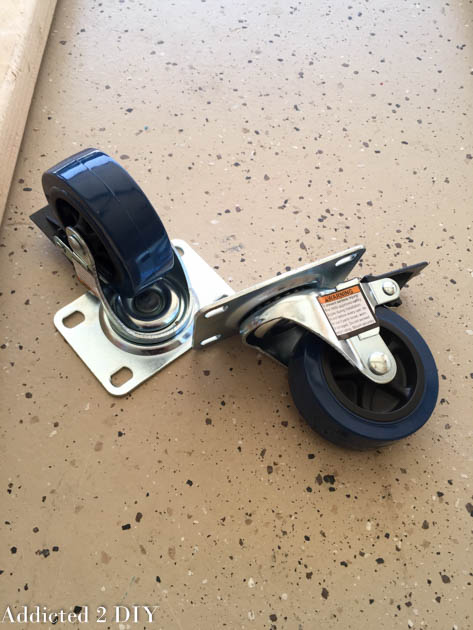 For the bottom of the lumber rack, I assembled it with 2 1/2″ pocket screws and then attached the casters. I found mine at Harbor Freight for about $3.99 apiece.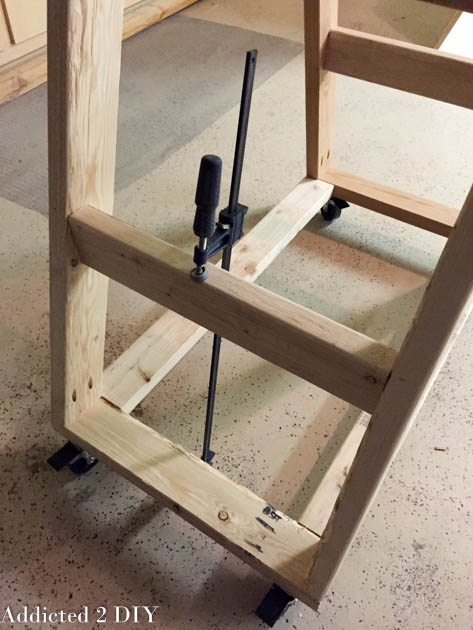 I clamped the ladder pieces to the base and attached it with 2 1/2″ pocket screws.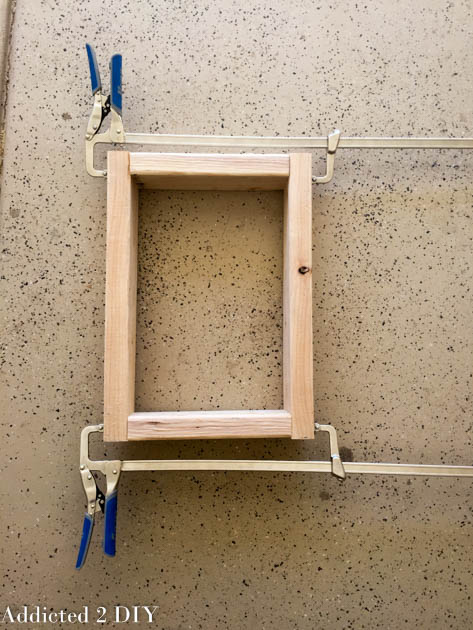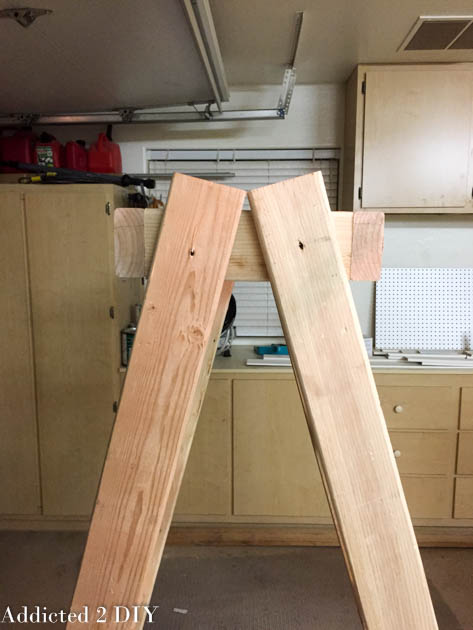 I built the top shelf with pocket screws and then attached it to the top of the rack with 2 1/2″ wood screws. This picture only shows one screw in each rail, but I added more after I took pictures.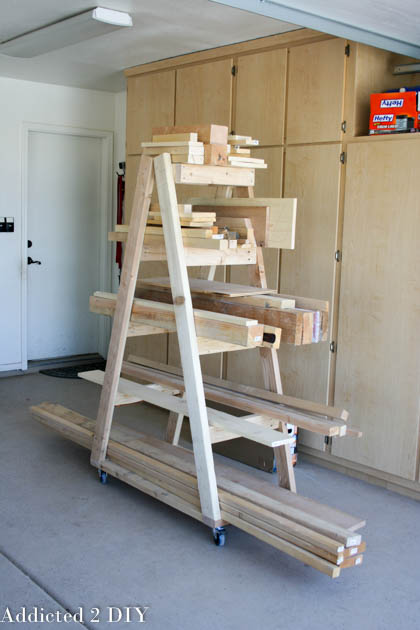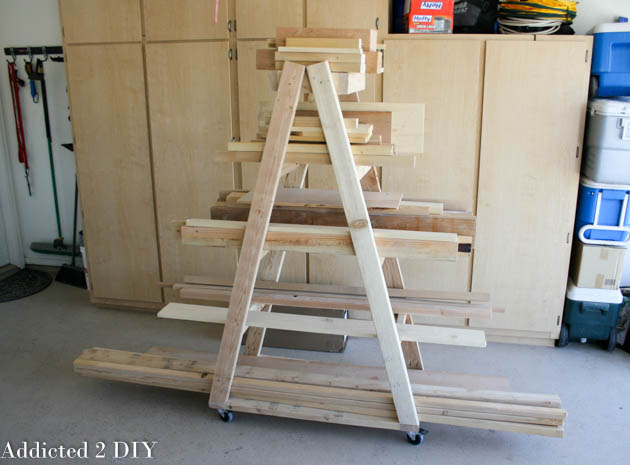 I loved being able to load up my lumber rack and organize my wood by size. And it's really easy to move it around the garage. I realized after loading up the top shelf that I have a lot of shorter cutoff pieces and I'm probably just going to build a rolling crate to hold those smaller pieces. If you want to build one of these yourself, be sure to stop by Rogue Engineer for the printable plans.