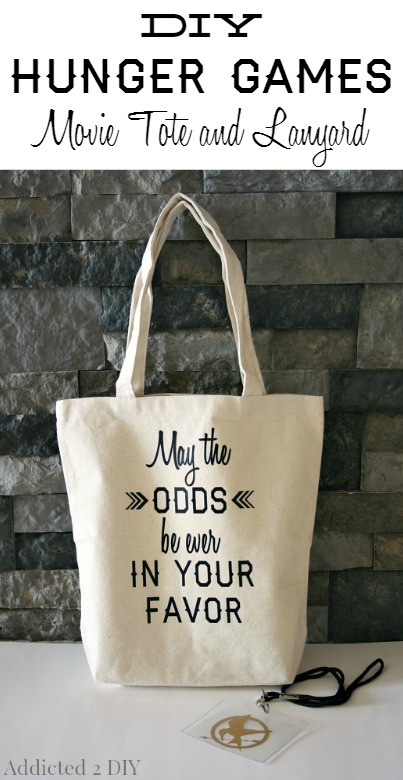 Are you a Hunger Games fan? I couldn't put the books down when I was reading them and my girlfriends and I were so excited when the movies started coming out. We get together every year for the movie premiers. One of my girlfriends even flies in from out of state for it! This year is no different and we already have our tickets for the premier and the marathon of the first two movies. For us, it's more than just seeing the movies. We don't get the ability to get together as often as we'd like, so these movies are the perfect excuse!
This year, I wanted to make something special for my girlfriends for the premier of Mockingjay. Last year when we saw Catching Fire, the movie theater gave us lanyards to hold our movie tickets. I thought it would be really cool this year to make custom lanyards with a mockingjay on them. We always need a place to store our movie candy, sweaters (in case we get cold), and whatever else, so I made some custom totes as well! They were all really simple to make using Expressions Vinyl. Stick around for the end of the post too, because you can enter for a chance to win a $100 gift card sponsored by Expressions Vinyl to help make your own fun Hunger Games projects, or maybe get started on some Christmas projects!
Here's what you'll need to complete these projects:
canvas tote bags
4×3″ horizontal badge ID holders
rope lanyards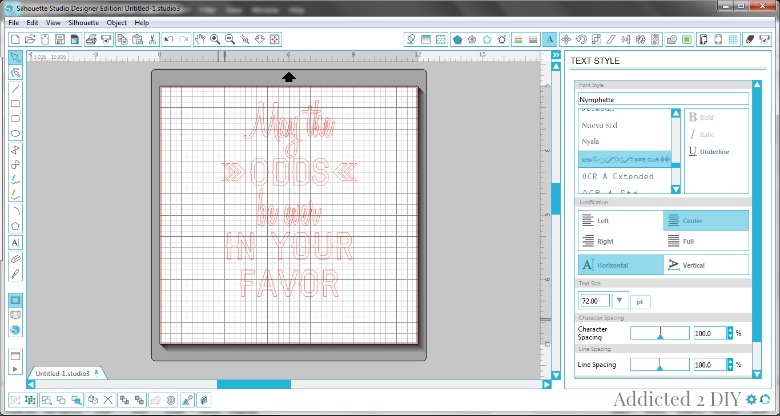 I started by designing my tote. I'm a sucker for great fonts and I found some fonts that felt perfect for this tote. I downloaded haymaker and honey script and added some arrows from the Silhouette Online Store to complete the look.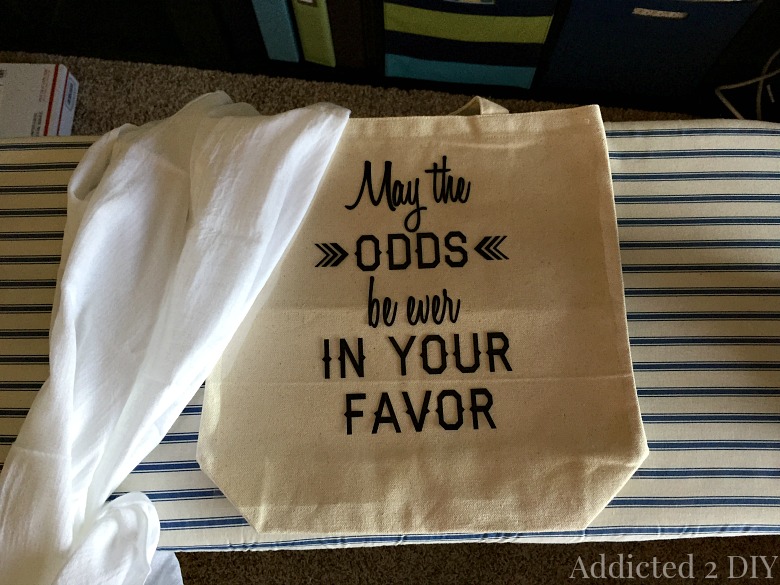 I mirrored my design and cut it out on my Silhouette. I used a flour sack towel between my transfer paper and the iron and then ironed the design down. I held my iron down for about 45 seconds each time moving it over the design. When I was sure that the entire design was ironed down, I peeled back my transfer paper. I then set it aside and worked on my lanyards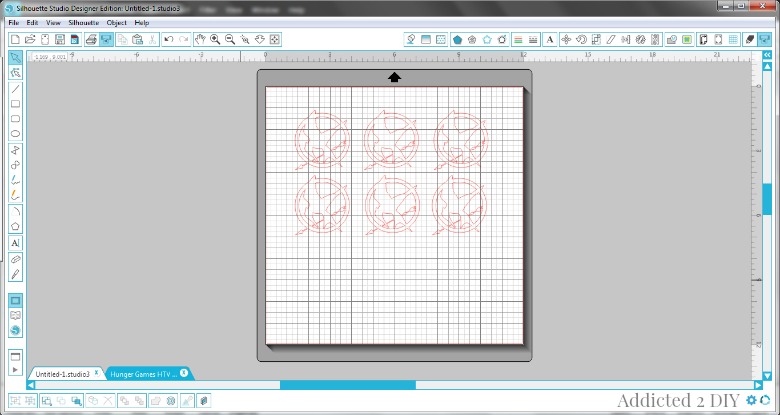 I downloaded the mockingjay design and then used the tracing tool in the Silhouette Studio to create the cut lines. I sized and duplicated the design, then cut it out.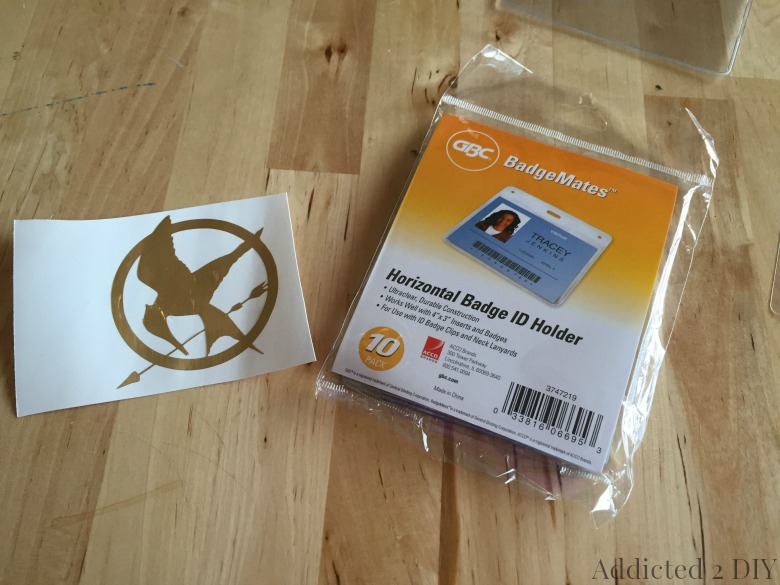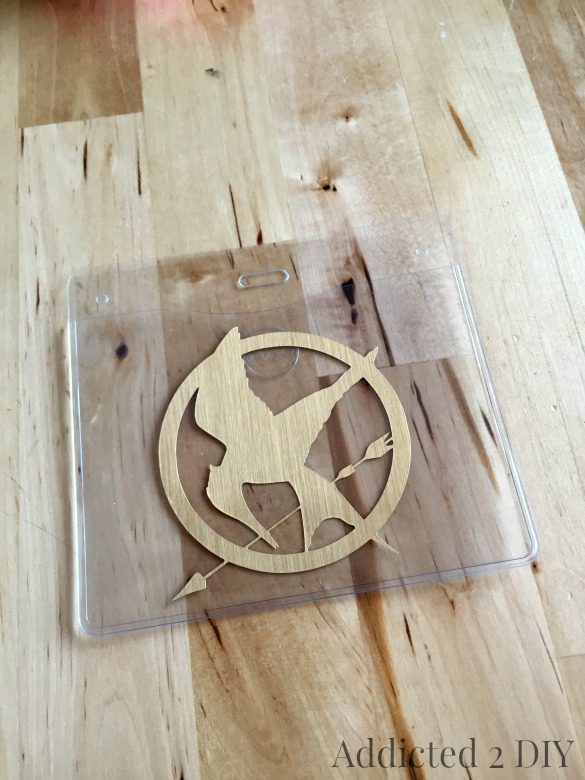 I purchased some clear ID badge holders and used my transfer tape and scraper tool to adhere the design to the front of the badge holder. I then attached the lanyard cords to them.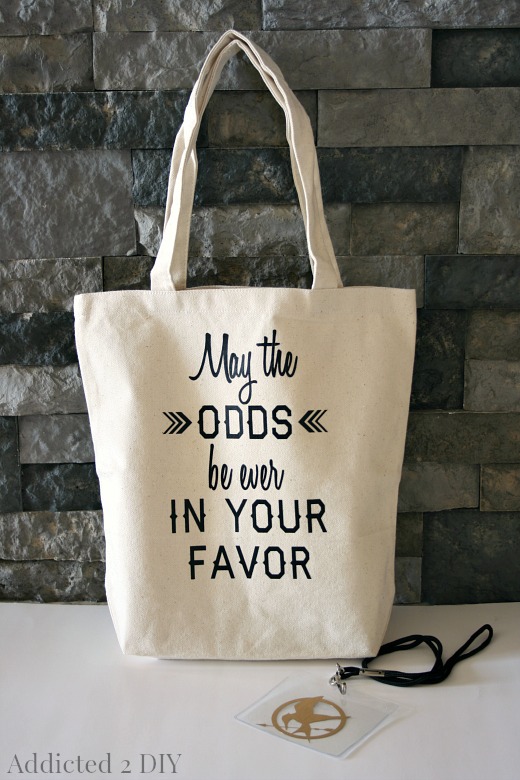 I'd been picturing how my idea for these little gifts would turn out and I'm so happy they the finished product came out exactly how I wanted. I can't wait to give these to my girlfriends at the movie premier! I'm going to buy some movie candy to fill them with too to keep us going through the three movie marathon:)
Before we get to the giveaway, I wanted to share the awesome project that Britni from Play. Party. Pin. created using Expressions Heat Transfer vinyl. These shirts are so cool and now I want to make one (or all of them) for myself!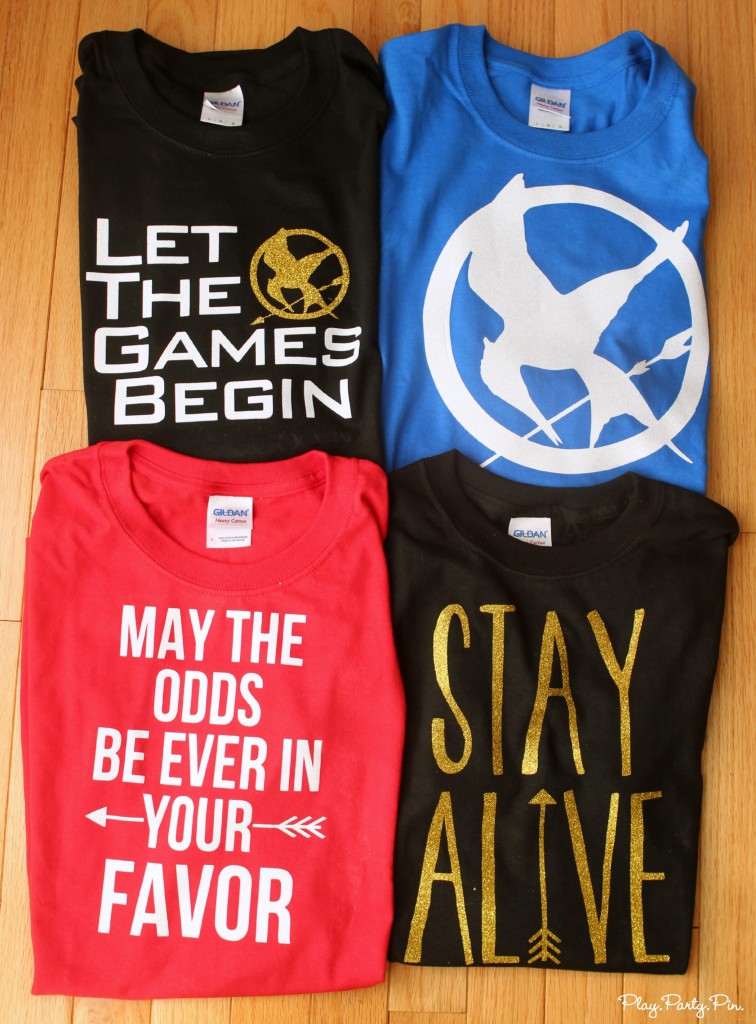 Okay, are you ready to win some vinyl to make your own amazing projects? Just enter using the Rafflecopter widget below for your chance at a $100 gift card sponsored by Expressions Vinyl. Good luck, and may the odds be ever in your favor!
DISCLOSURE: I was compensated and/or given product for this post. All project ideas and opinions of products are 100% my own.