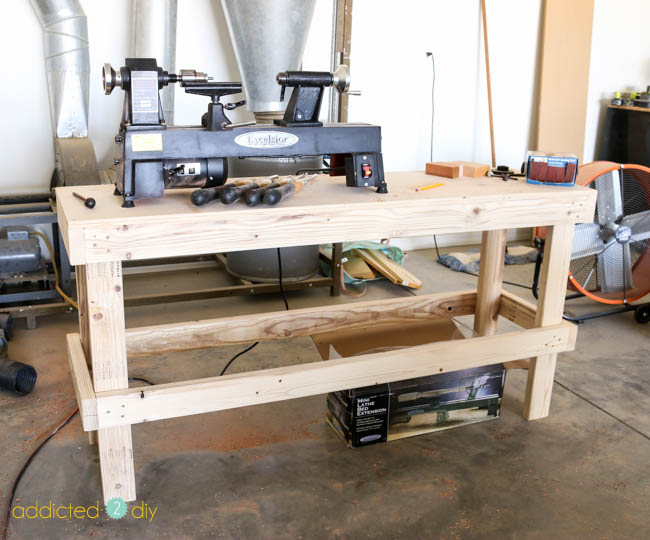 Hey everyone! If you follow me on social media, you know that I recently got a new lathe. I'm pretty excited about it, too! I've been wanting to get into wood turning for a while now and I am incredibly fortunate enough to have been able to team up with Rockler Woodworking to bring you this post today. I'm going to show you a few DIY gifts I made for family and friends this Christmas as well as give you a breakdown of the tools you'll need to get started in wood turning. I'll be honest. Wood turning seems pretty intimidating at first, but it's one of those things where once you get started, you don't want to stop! There are so many different things you can make!
The lathe that was sent to me is the Excelsior Mini Lathe. Don't let the "mini" in the name fool you. It's a good sized lathe for a lot of different projects! It's also on sale right now for $100 off! That is an amazing price and you'll get it just in time for Christmas!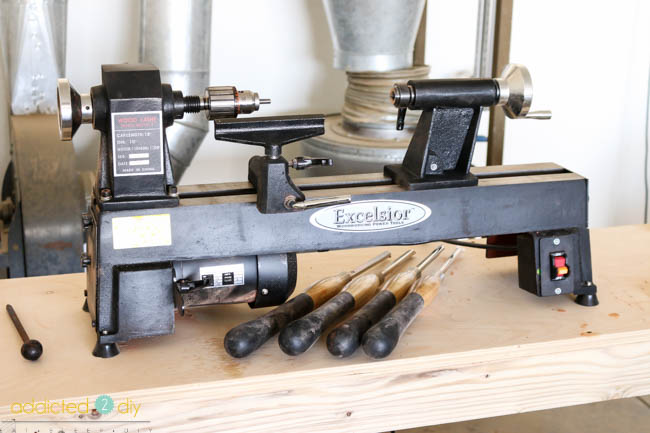 Let's get started on the projects, shall we? One thing I want you to remember is that you do not have to be a wood turning ninja to be able to make beautiful projects for friends, family, or even yourself! I'm not exactly ready to turn chair legs or anything too ornate, but luckily there are many different things you can still do when you're just getting started.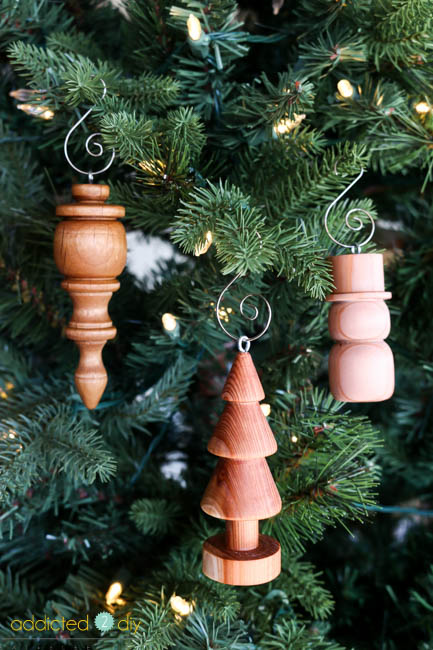 My first few attempts on the lathe were just playing around and learning how to use each of the chisels. You may remember me sharing on Instagram my hilarious attempt at a whimsical snowman. Let's just say I needed a little more practice. I was really pleased with the Christmas tree, though! I made a new snowman as well as a little more decorative style of ornament. All of these were made with redwood and knotty alder scraps I had left over from other projects. Rockler sells all sorts of turning stock in their retail stores as well as online, but using scrap wood is great for practicing! I'm thinking I'll probably add these to the gift packaging while I'm wrapping presents this year.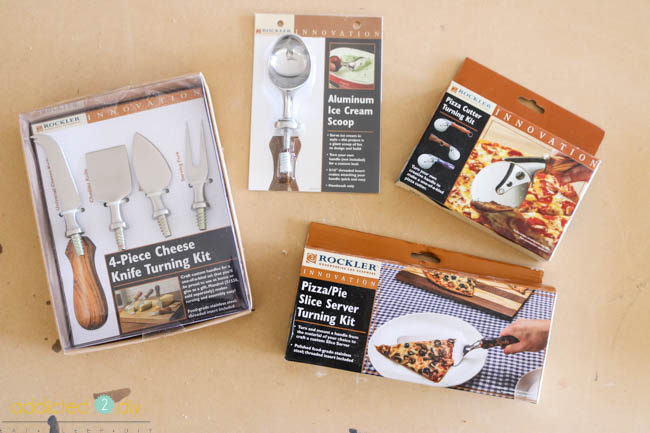 Aside from the ornaments, I'm making turned wood kitchen tools this year, too! Rockler so many different turning kits. Seriously, this is just the tip of the iceberg when it comes to what you can make.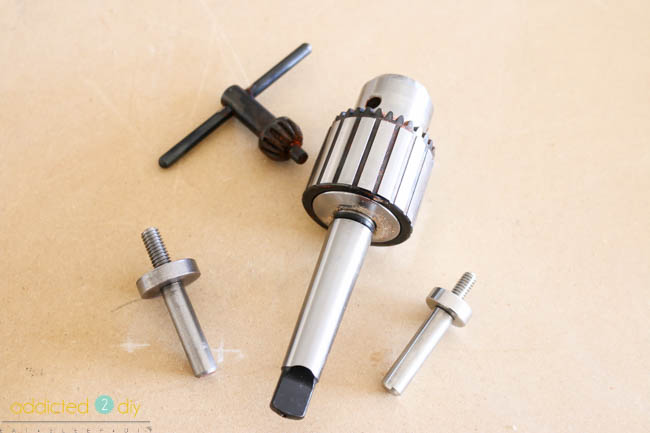 To make the handles for a lot of the kits, such as all of those pictured above, you'll want a 1/2″ drill chuck, mortise taper, and the proper sized mandrels. The pizza cutter, ice cream scoop, and bottle opener kits take the 5/16″ mandrel. The pie/pizza slice server, cheese knife set, etc. takes the 1/4″ mandrel.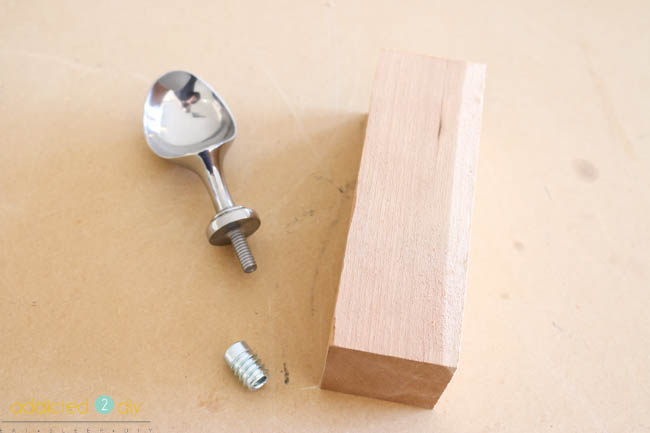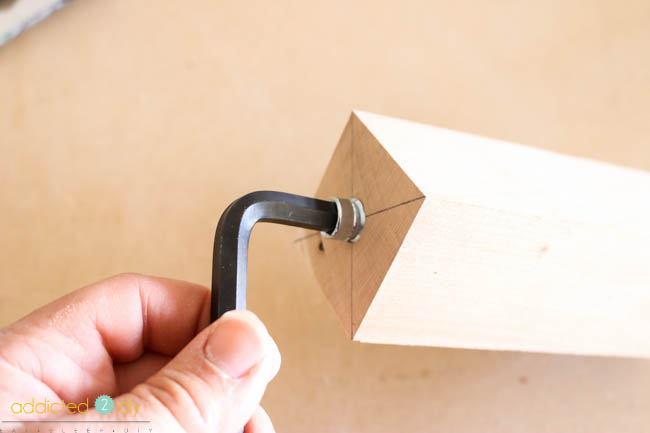 To make the ice cream scoop, I found center on the turning blank and drilled a hole 1″ deep, following the included instructions. I threaded the insert in with an Allen wrench.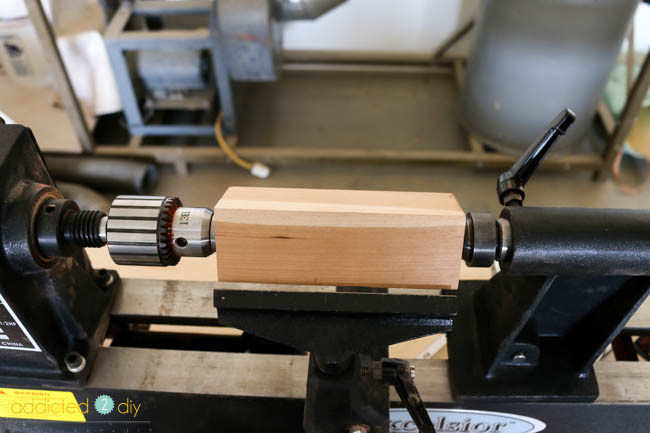 I threaded the blank on the 5/16″ mandrel, fitted into the drill chuck.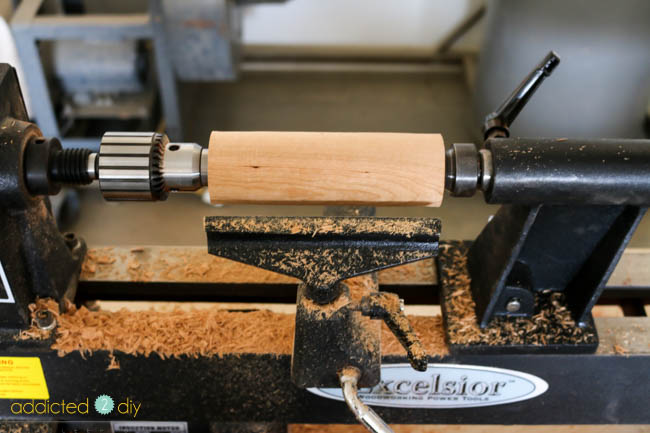 I used the square radius carbide tipped chisel to rough out the blank and smooth it out. I really love the carbide turning tools. Unlike traditional wood turning chisels, these do not need to be sharpened. They have a removable carbide tip that allows you to turn the tip to a sharper side when the other gets dull. When all sides are dull, you just replace it! No expensive sharpening tools. Plus the carbide tips last longer!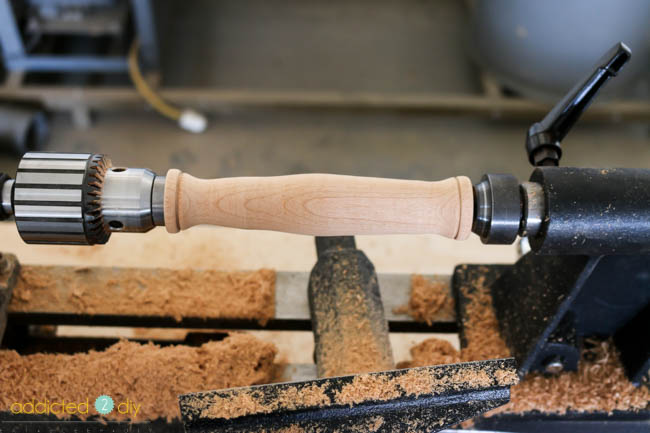 Once the blank was smoothed out, I turned it into my desired handle shape. This can be as simple or elaborate as you like. I'm still very new to all of this, so my handle shapes are still very simple. The good news, though, is that regardless of whether you're a beginner or an advanced wood turner, whoever receives your hand turned gift will love the fact that you made it! Once I was happy with the shape and look of my handle, I sanded it down with sanding strips, starting with 150 grit and working up to 600 grit. I then added a few coats of wood turners finish.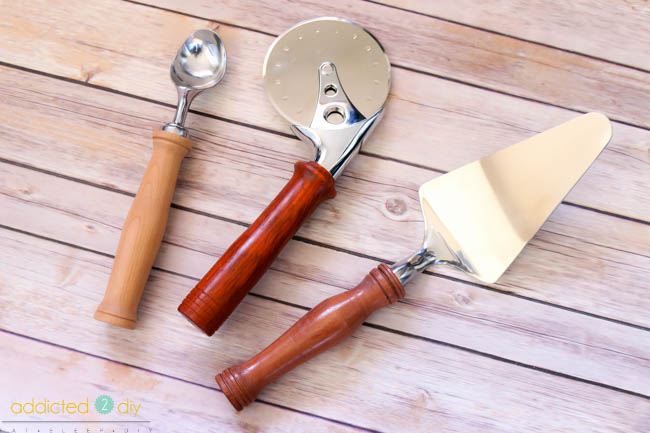 I did the same with the pizza cutter and pie/pizza slice server kits. They're going to make such great gifts this year! I think the pie slice server might be my favorite handle design. Again, you don't have to be a wood turning expert to make these DIY gifts. They're something that beginners to advanced wood turners can make and people love handmade gifts like this.
If you want to get started in wood turning, it is a bit of an investment, but it's one that you can build on over time. For a few hundred dollars, you can be off an running and turning out beautiful projects. Here's what you'll need to make the projects I've shown you today:
Aside from these tools, I highly recommend a face shield and turning apron. All of these things will get you off an turning with so many great projects and gifts to give! As you build up your skills, you can add to your tools with different types of chucks, mandrels, etc. Plus, you can always ask Santa for Rockler gift cards:)
I'm definitely going to be making lots more handmade gifts this Christmas and beyond on my new lathe. Are you itching to get into wood turning? What are you wanting to make? I think I'm going to give bowls a shot next! By the way, if you don't have a spot for your lathe just yet, I'll share this week how to build this simple and cheap lathe table!
DISCLOSURE: I was provided product and/or compensation for this post. All opinions and ideas in this post are 100% my own. For more information, please read my disclosure statement.