Hey there, everyone! If you follow me on Instagram, you may have seen that we have built a room in our workshop to start running A2D Creations (our Etsy shop) out there, rather than the office inside the house. We've outgrown the space in the house and we had always planned to build this room in the shop, so what better time than right in the middle of summer!? The room is about 15′ x 18′ and we're starting to work out exactly how we want to lay it all out into a work space. One of the first things we knew we needed was a desk to manage orders from.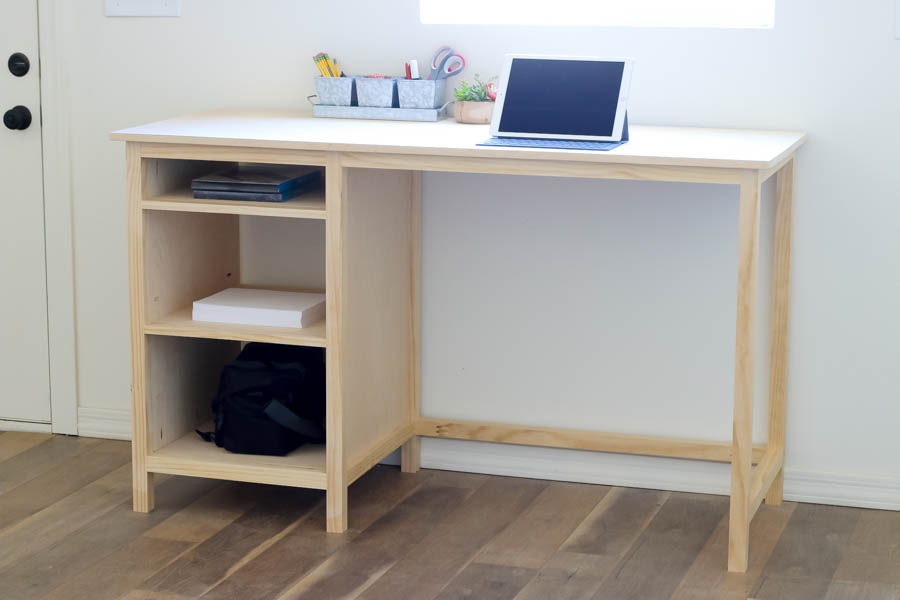 I've partnered with Build Something today to bring you the free plans for this DIY counter-height desk with storage. I built this desk a taller height for a few reasons. One of them being that I wanted to be able to see out the window while sitting at it and working. Also, we are on our feet a lot when making and filling orders, so having a desk at a comfortable standing height was also important.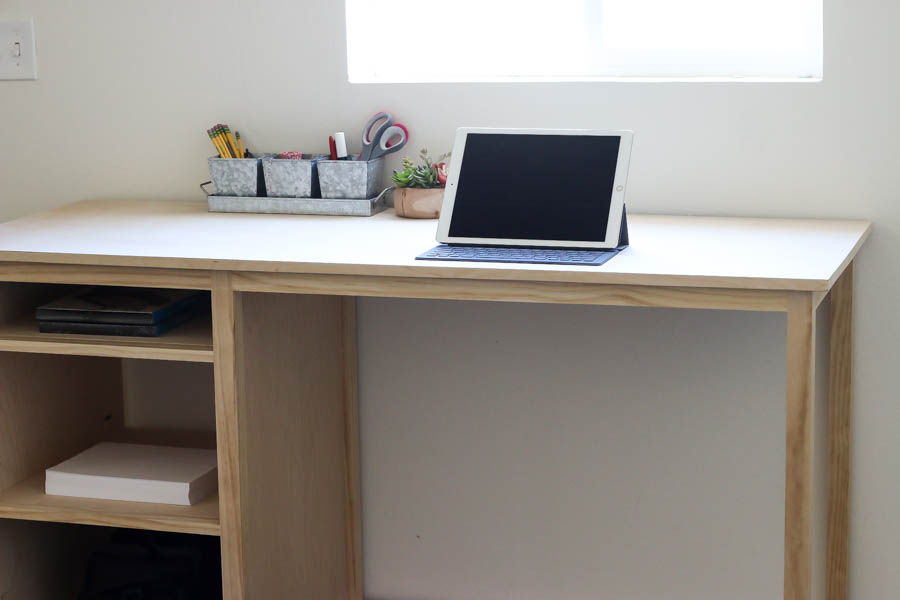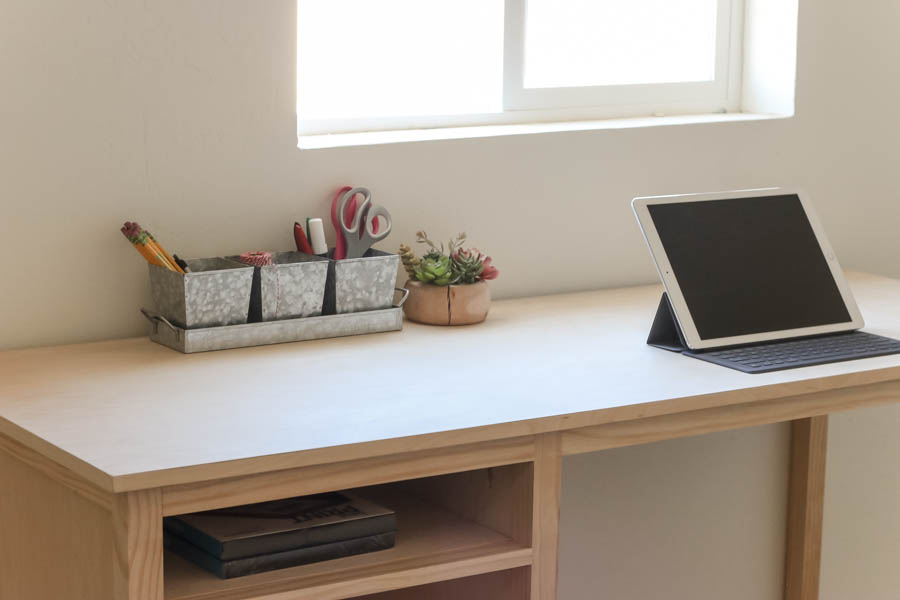 With this being the first piece of furniture I've built for the room, I didn't want to commit yet to finishing it in any particular color or paint. I'm going to hold off until I can decide how the rest of the room will be laid out. We're going to have a bit of a makeshift work space for a few months until we can decide the best layout for optimal workflow. Until then, I'll at least have a desk to work at that is built exactly how I want it to be to make the time in this space a little more productive. To download the free plans, make sure you click the link below!
DISCLOSURE: I was provided product and compensation for this post. All opinions and ideas are 100% my own.
SaveSave