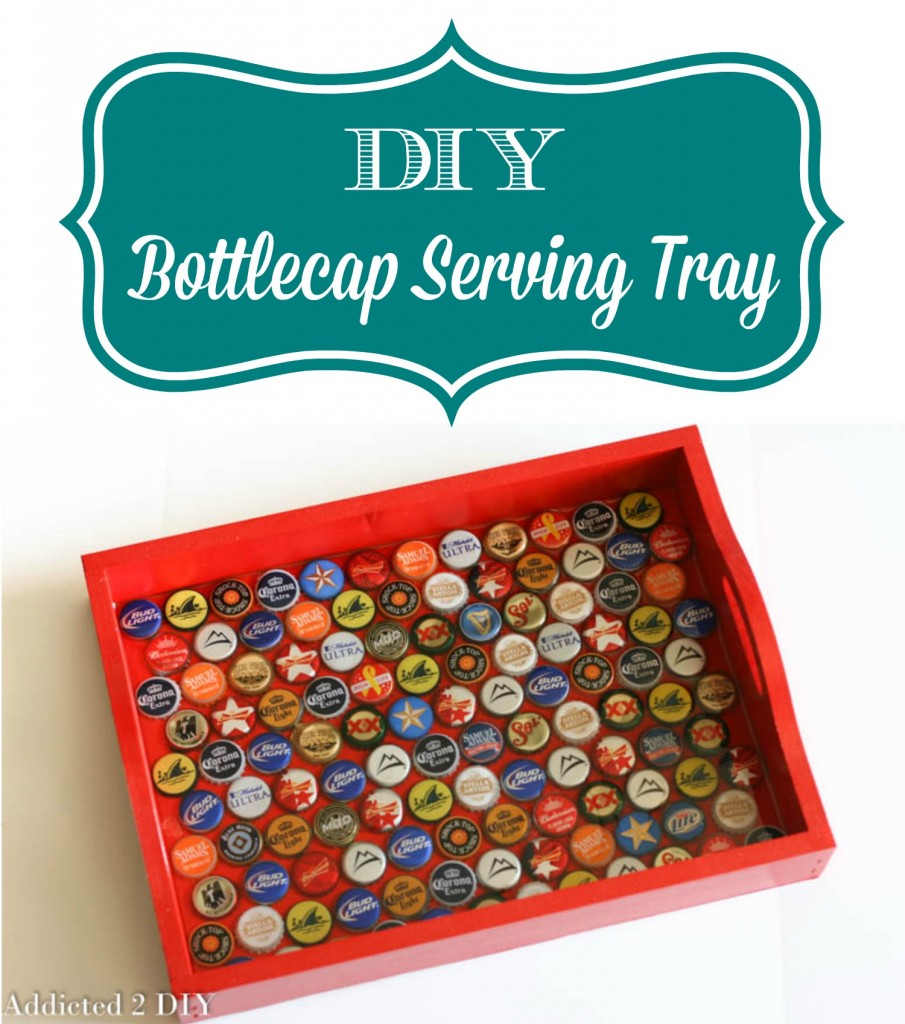 A few years ago, my husband and I made a DIY bottlecap table when the table in our travel trailer broke. We and everyone that sees it love how the table turned out and I've been saving up bottlecaps ever since to work on other projects. I decided that making a bottlecap tray would be fun as a gift idea!
I bought a plain wooden serving tray (you can find them on Amazon or at Michaels), and painted it with glossy red spray paint. I grabbed my hot glue gun and stash of bottle caps and started laying them all out.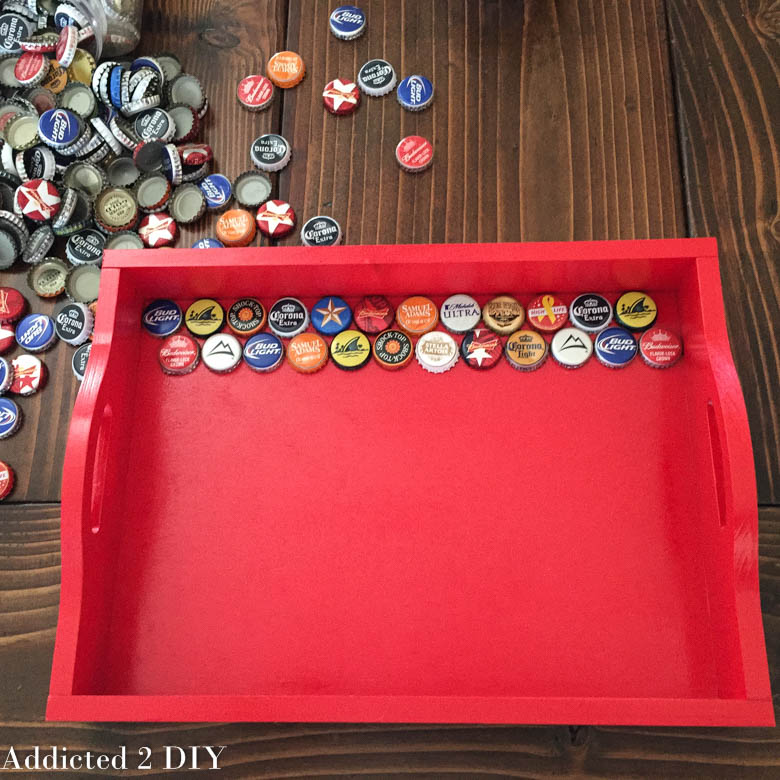 I started from the top and glued them all down to the tray. I'm a bit OCD when it comes to projects like this, so I spent a lot of time making sure I glued my bottlecaps down in a random fashion and not have any like-branded bottlecaps next to each other. It makes the whole process take a little longer, but I like the way the end result looks.
The last row of bottlecaps wouldn't fit all of the way, so I had to grab my tin snips and take a little off the bottom. I tried to make sure that all of the bottlecaps on the bottom row fit in as tightly as possible.

Once all of the caps were glued down, I sealed them all in with bar top resin. It dries hard and leaves a nice smooth finish to set your glasses on. I like to use EnviroTex Lite pour-on high gloss finish for these types of projects. You can find it on Amazon
(affiliate link) or at Michaels. This 16oz size is just right for this size of tray and doesn't leave any waste. Just make sure you follow the instructions to the T or your resin will not set up properly. I'm speaking from experience on that one!
The glossy look of the red against the colorful bottlecaps is just so much fun! It's a perfect conversation piece at parties and such an awesome gift idea for newlyweds, housewarming parties, etc. This one is extra special because it has a few Lonestar bottlecaps which we saved from our trip to Texas this summer. We're all out of them now, so I guess we have to go back!