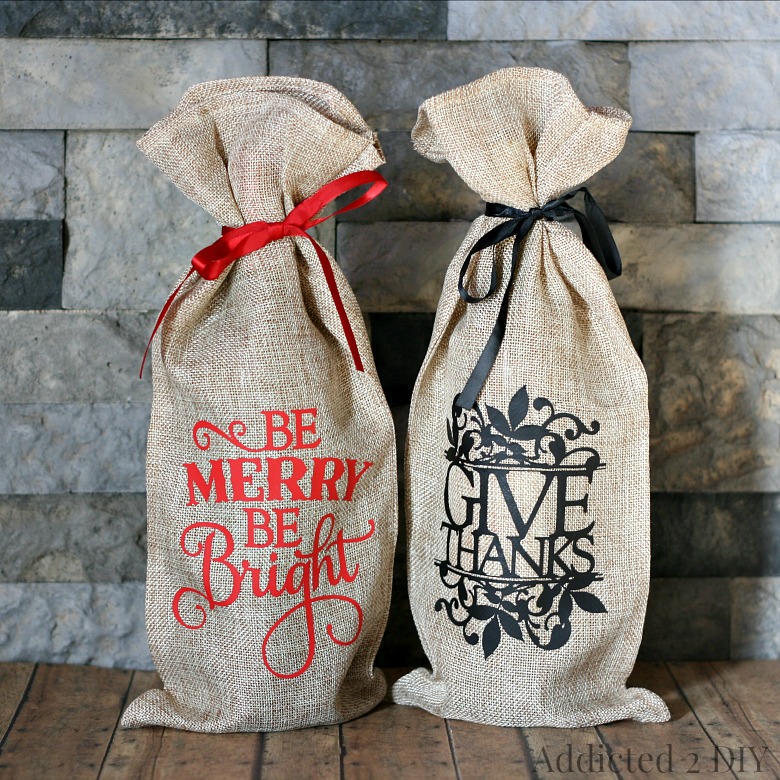 'Tis the season for elbow gifts! With Thanksgiving rapidly approaching and Christmas right on it's heals, I wanted to create some special gifts for my relatives that are hosting the upcoming holidays. I spotted these wine bags at Michaels and bought them with the thought that they'd be perfect to decorate with heat transfer vinyl and give as gifts. I only wish I had bought more of them, because there are so many ways these can be customized. This project is one of those short and sweet projects. The most time consuming part is weeding the vinyl out of the design.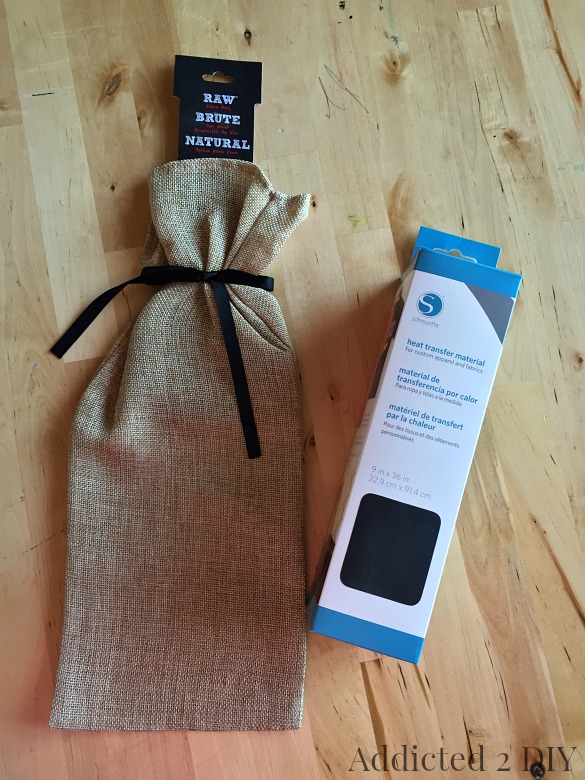 I purchased two wine bags from Michaels. One with a red ribbon and this one with the black. I also used red and black Silhouette heat transfer vinyl.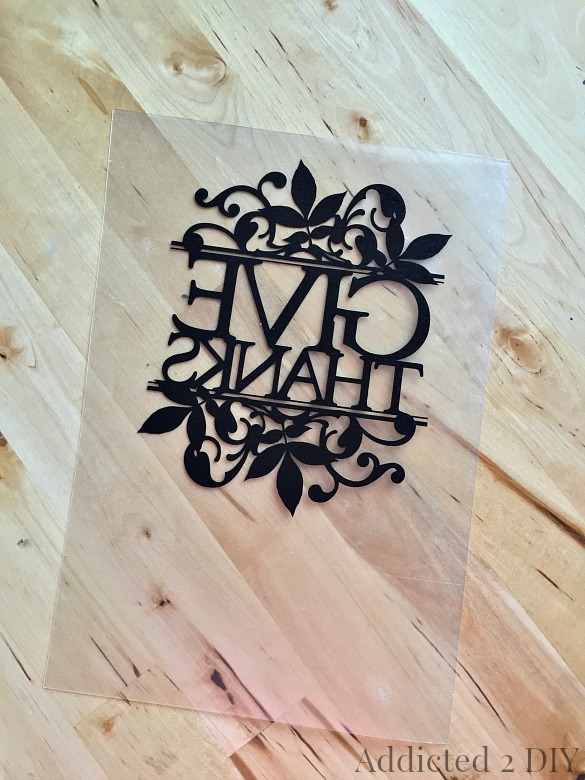 I purchased two designs in the Silhouette Online Store (affiliate link). One was this pretty Give Thanks design, and the other was a Christmas phrase. I sized my images to fit onto the wine bags and then mirrored them. If you are cutting a basic design, you don't always have to mirror it, but when cutting out words or phrases, it's a must. I accidentally cut this give thanks design without mirroring it and finally realized my mistake after I'd almost completely weeded the design. I'm pretty sure my loud sigh could be heard across the street.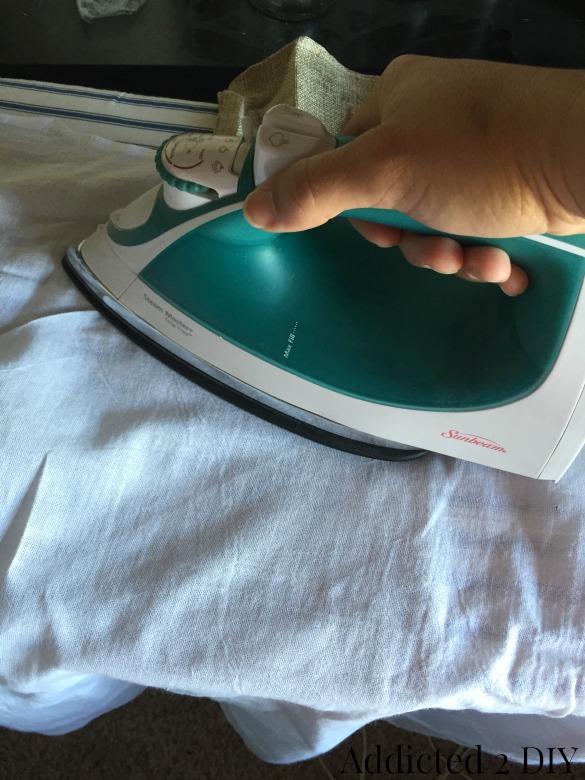 After I re-cut my design and weeded it, I ironed it onto the bags. I set my iron to the highest setting and placed a tea towel between the transfer paper and my iron. I moved around the design, holding the iron with pressure in one place for about 45 seconds each time. Once I was able to peel back the transfer paper and the design didn't come with it, I let the whole thing cool and then peeled the entire piece of transfer paper off.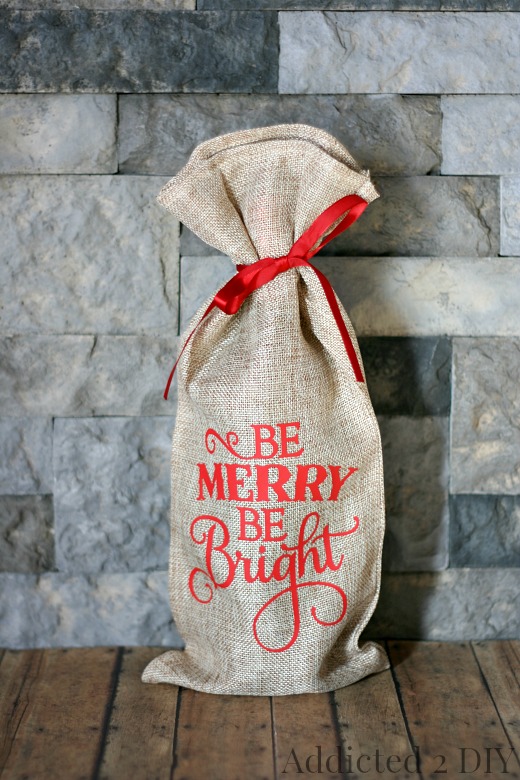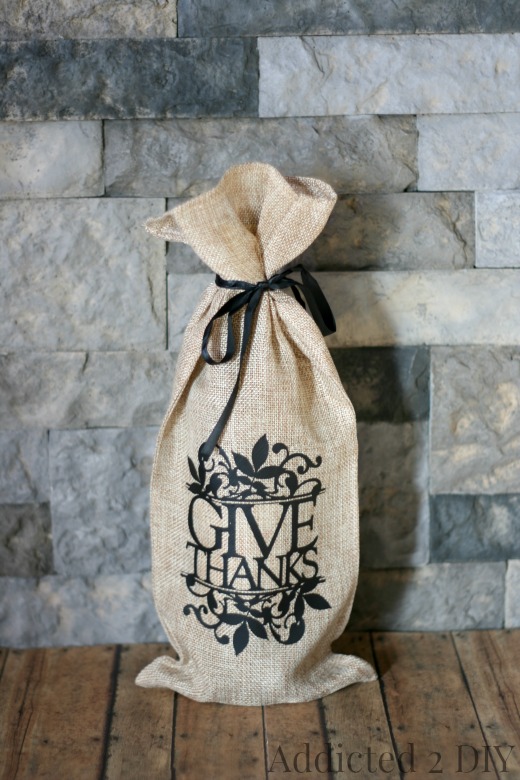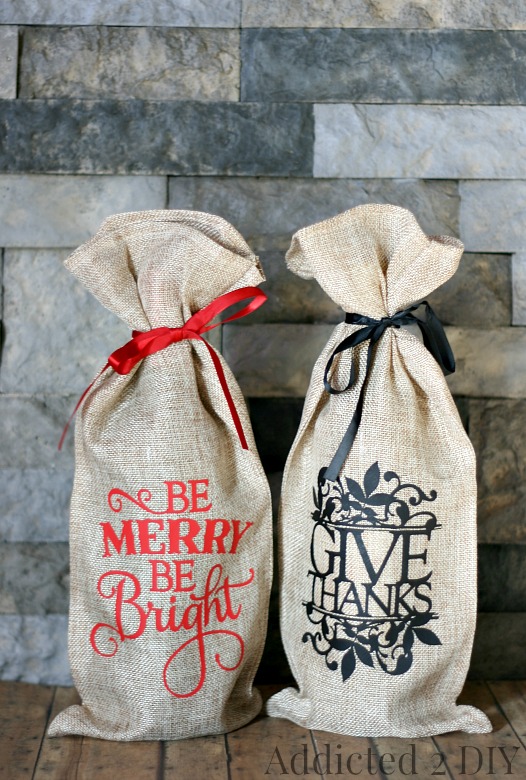 I can't wait until I can give these fun little gifts away. I wish I had bought more of these little bags before they sold out. They're a perfect way to give wine as a gift. I think I'm going to be making up a tutorial soon for some wine bags:) If sewing isn't your thing, I found these canvas wine bags
on Amazon (affiliate link).
If you're looking for a hostess gift this holiday season, these are definitely a great idea! You can use holiday-themed designs, or even customize them with a monogram or whatever you like!